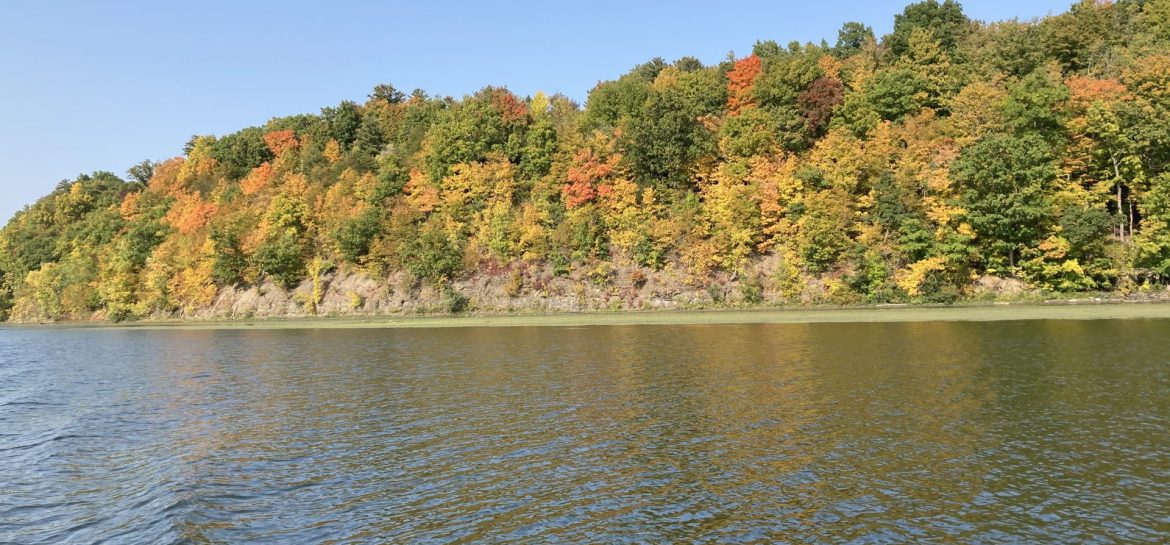 We went to bed with the sun (as usual), so about 9PM and rose early since we didn't put many miles behind us yesterday. It worked out very well as the tugboat that was also tied to lock 15 wall gave us a call on VHF 13 around 7am. He wanted to coordinate to go through the lock together. So we left together and said goodbye to our biker friend Joe (by the way, no bear visited in the night thank goodness!)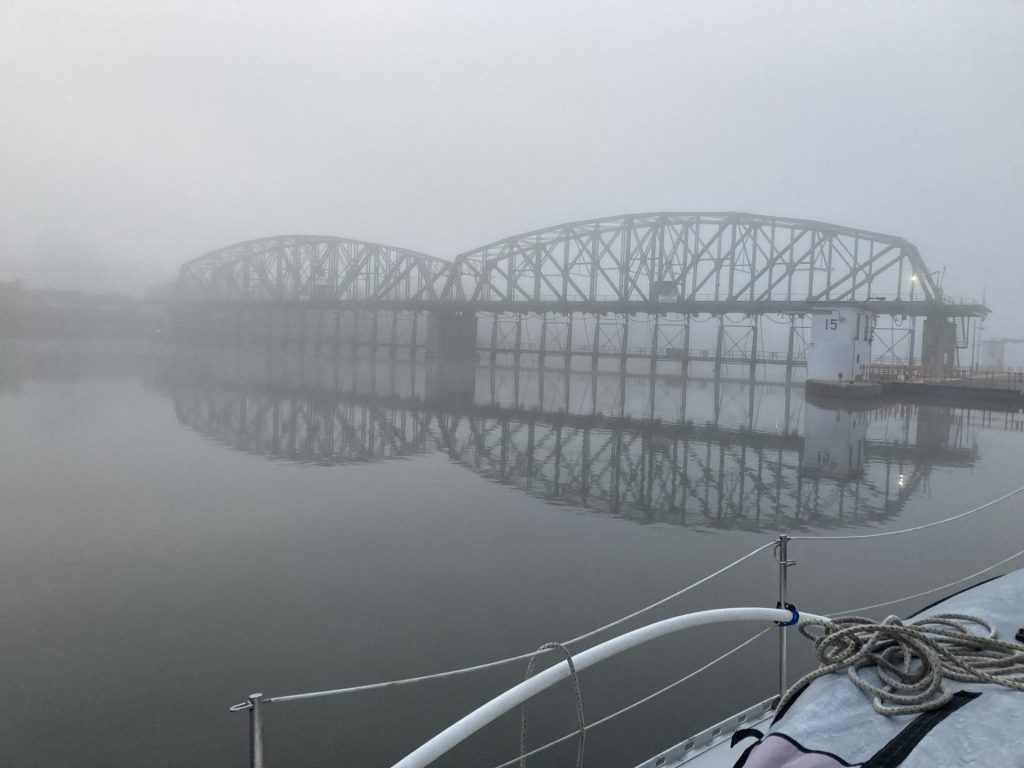 It turned out to be great that this barge was leading us – the fog was so thick you could cut it with a knife!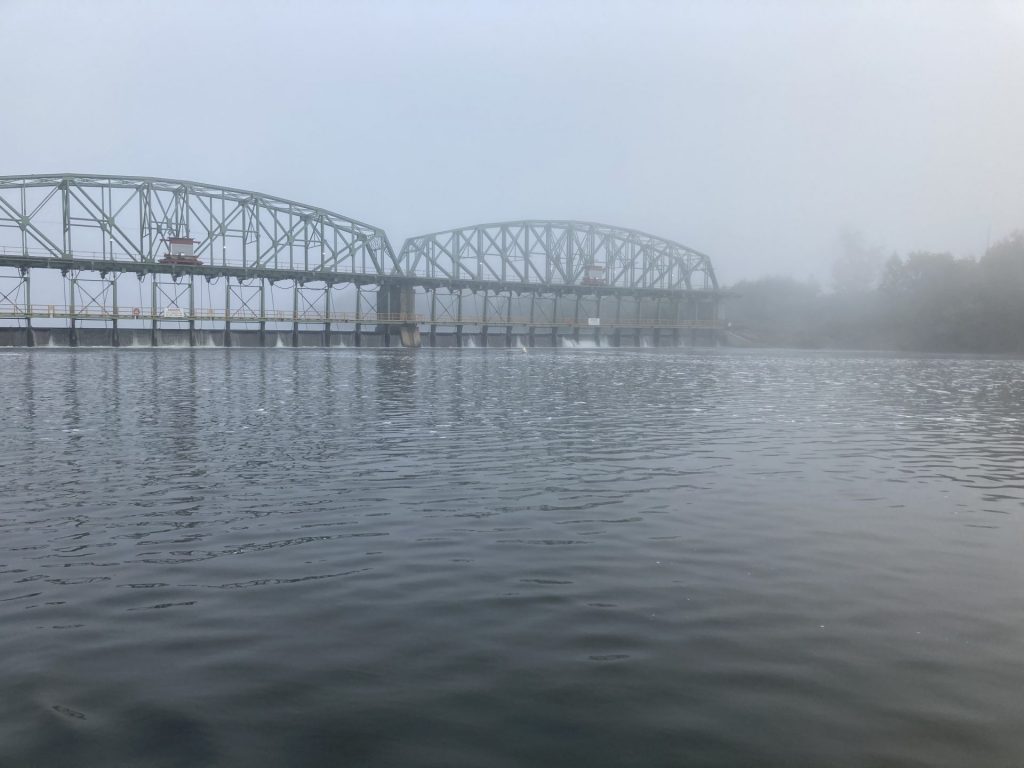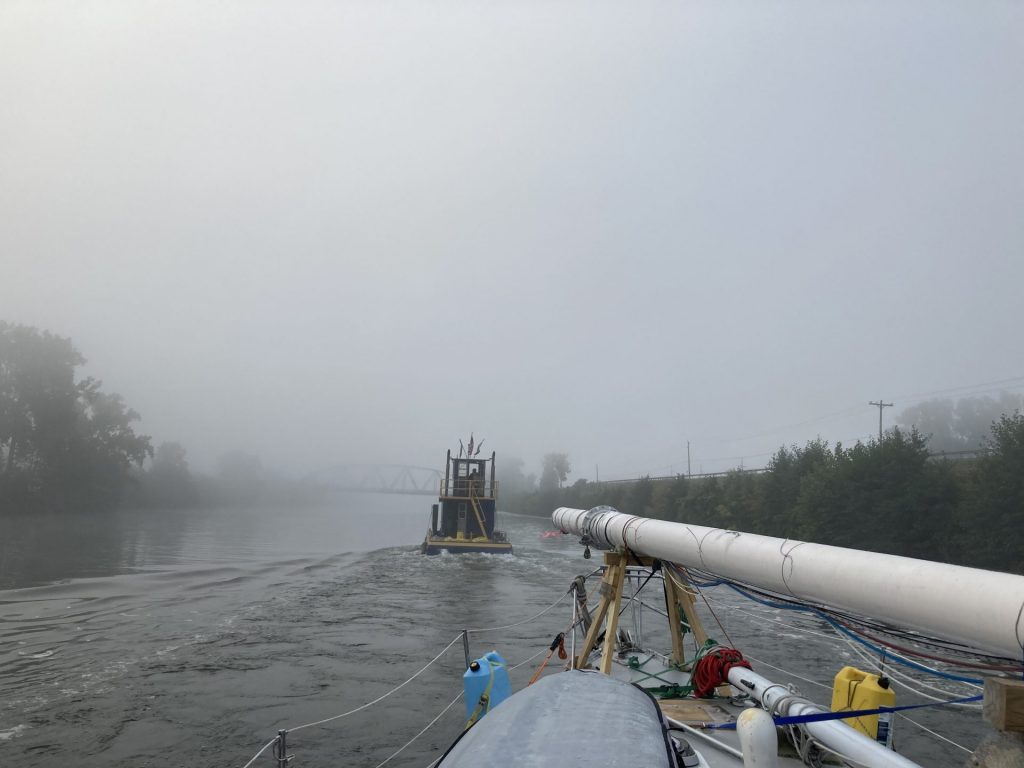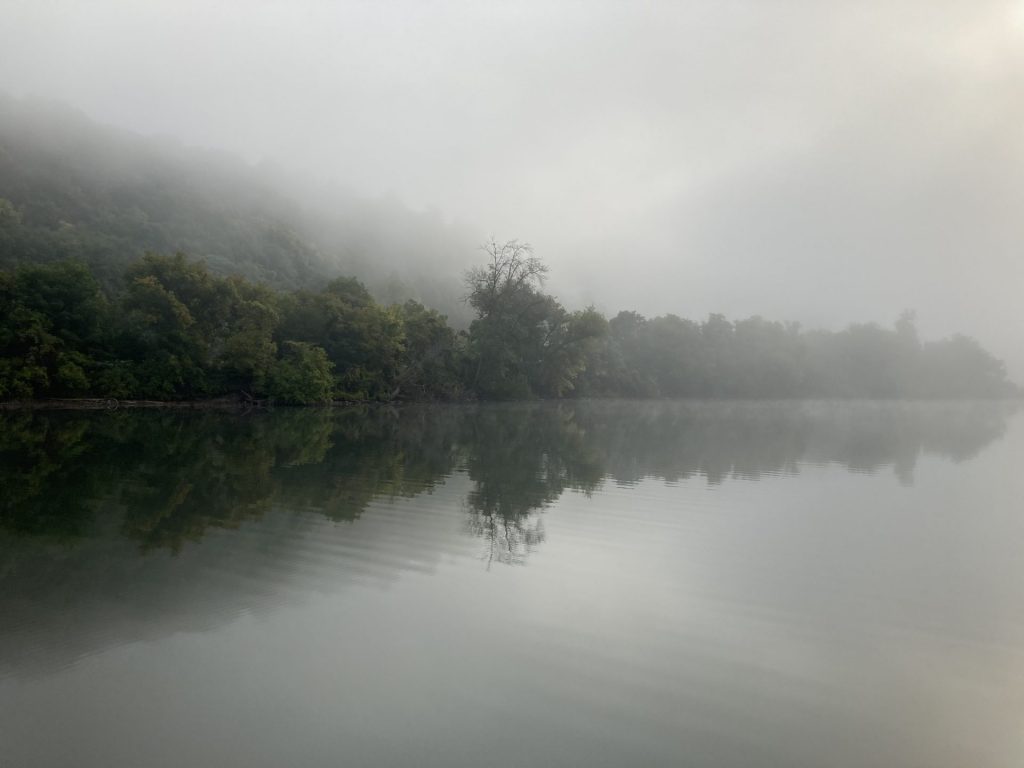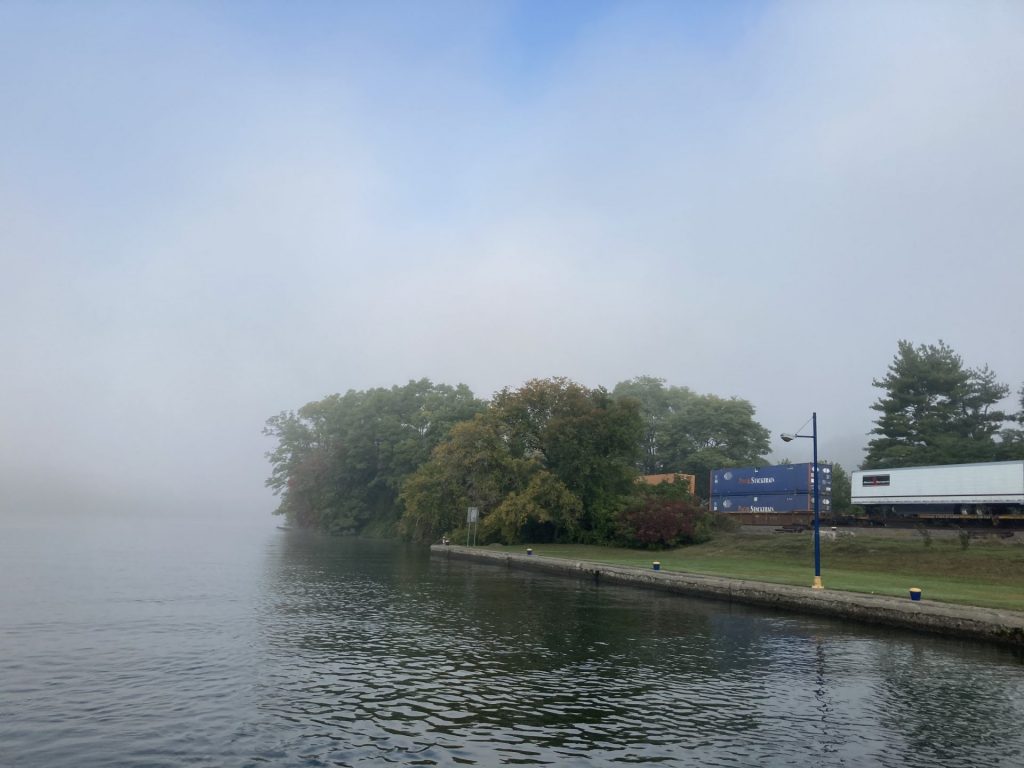 Once the fog cleared we were on our own and ended up with just a fantastic scenic day. This was probably the most scenic day we had. I could not stop taking pictures. Below are just a few of the pictures…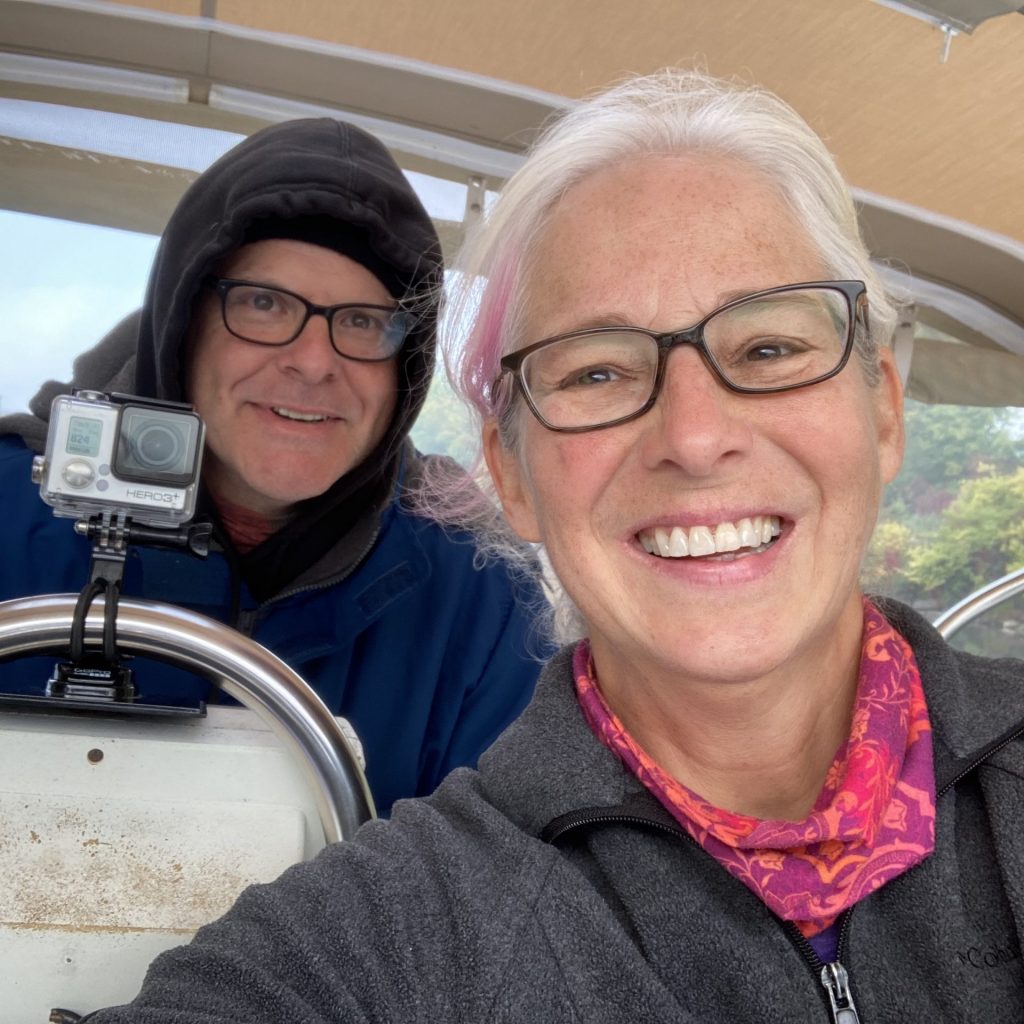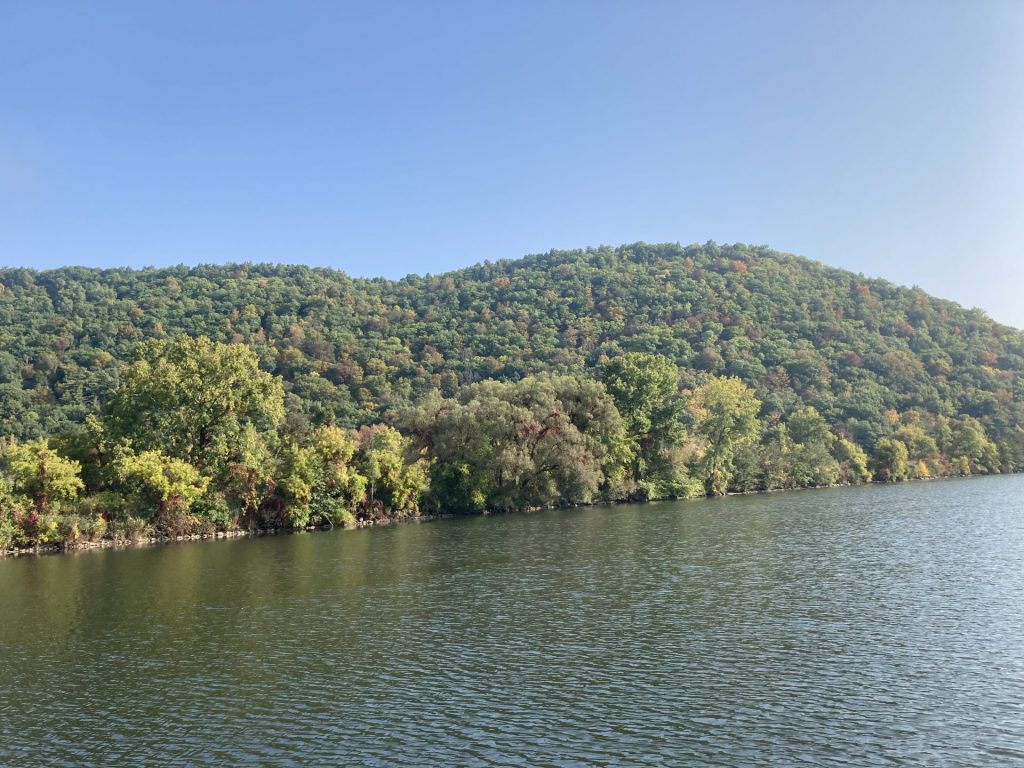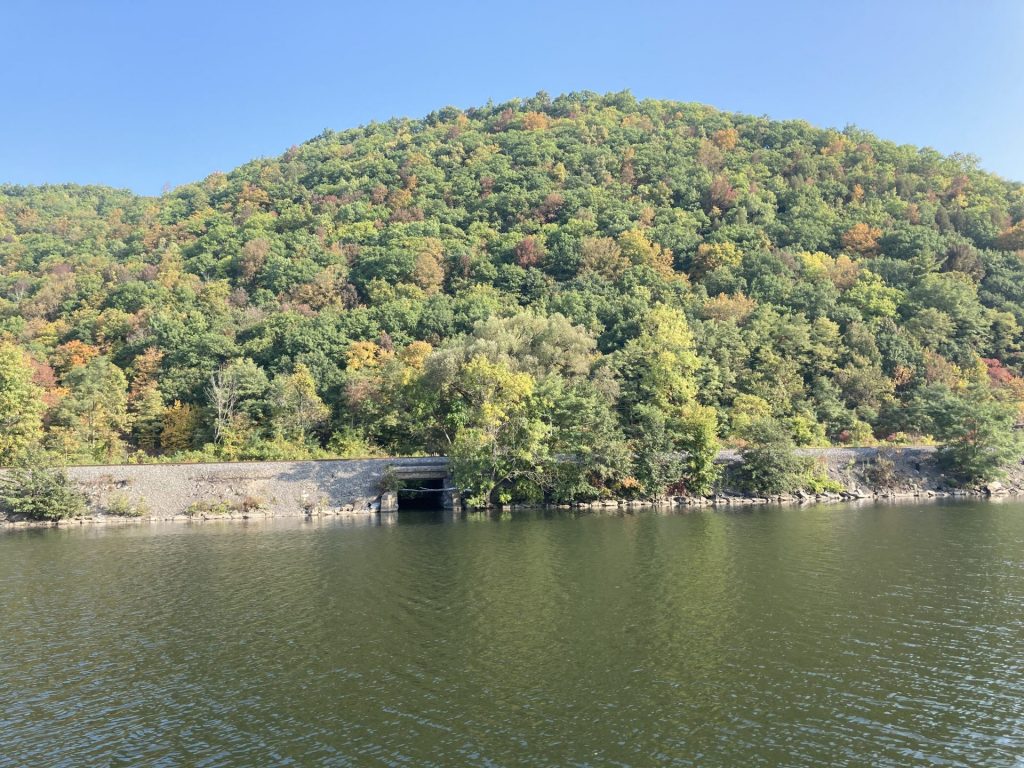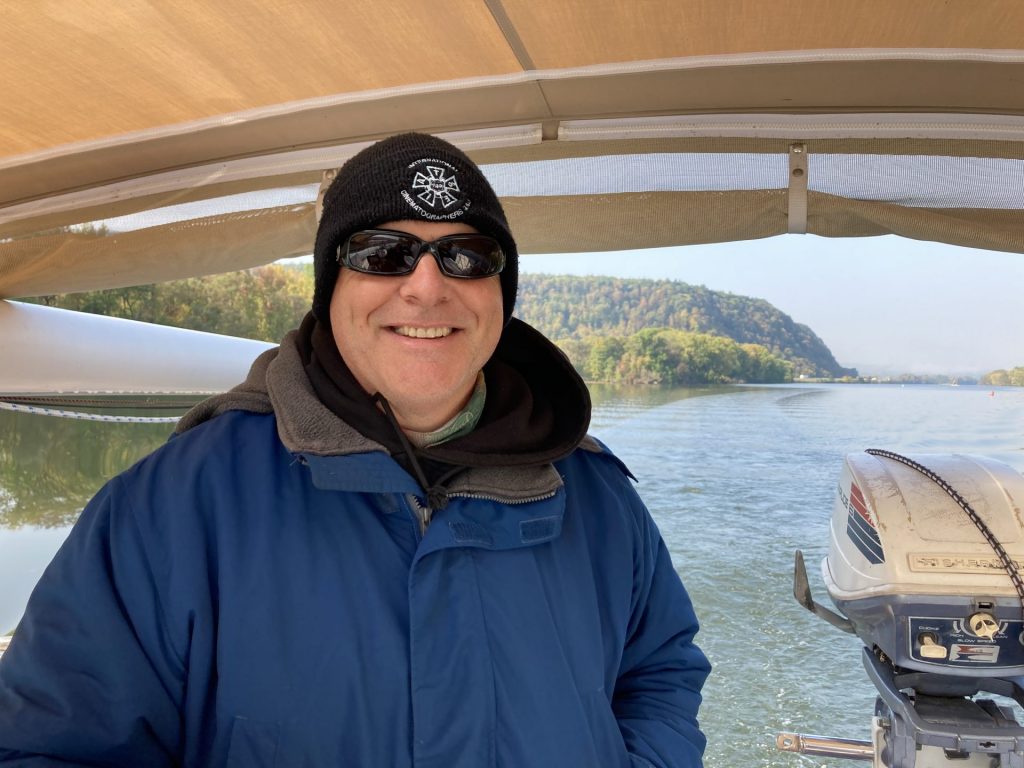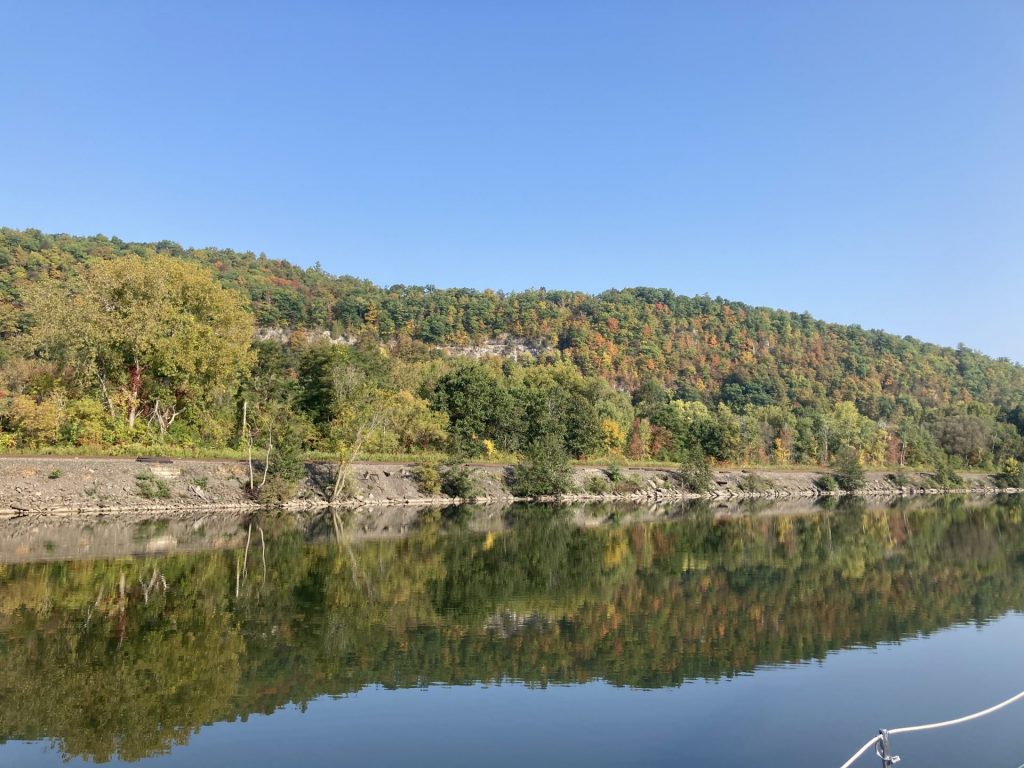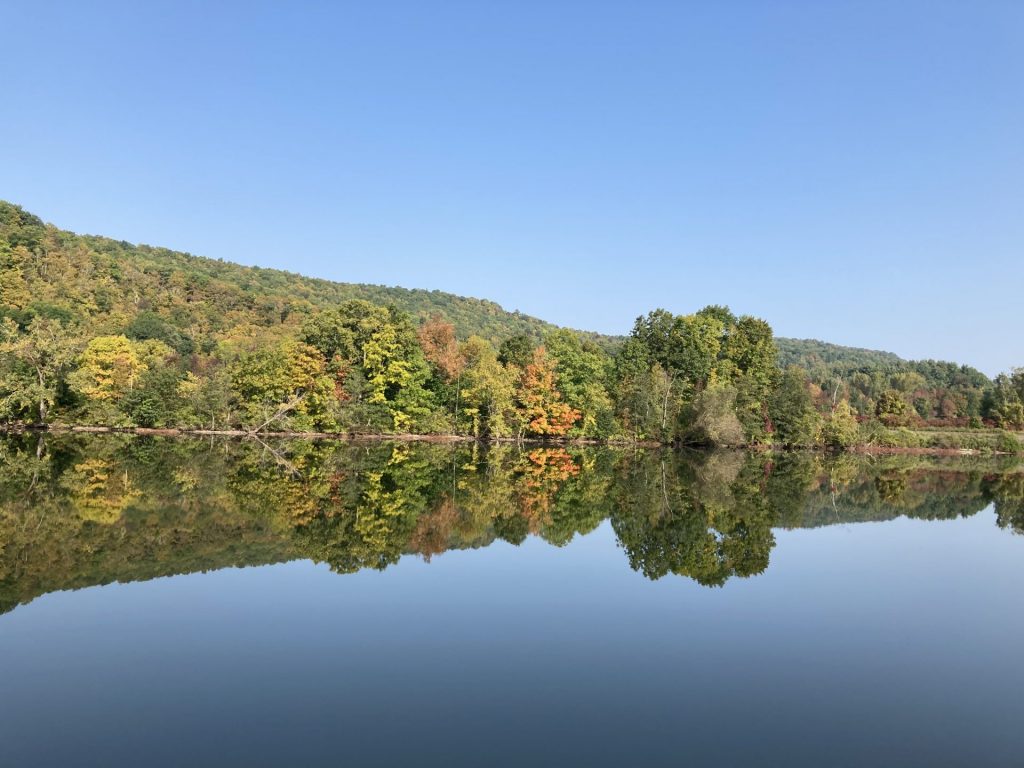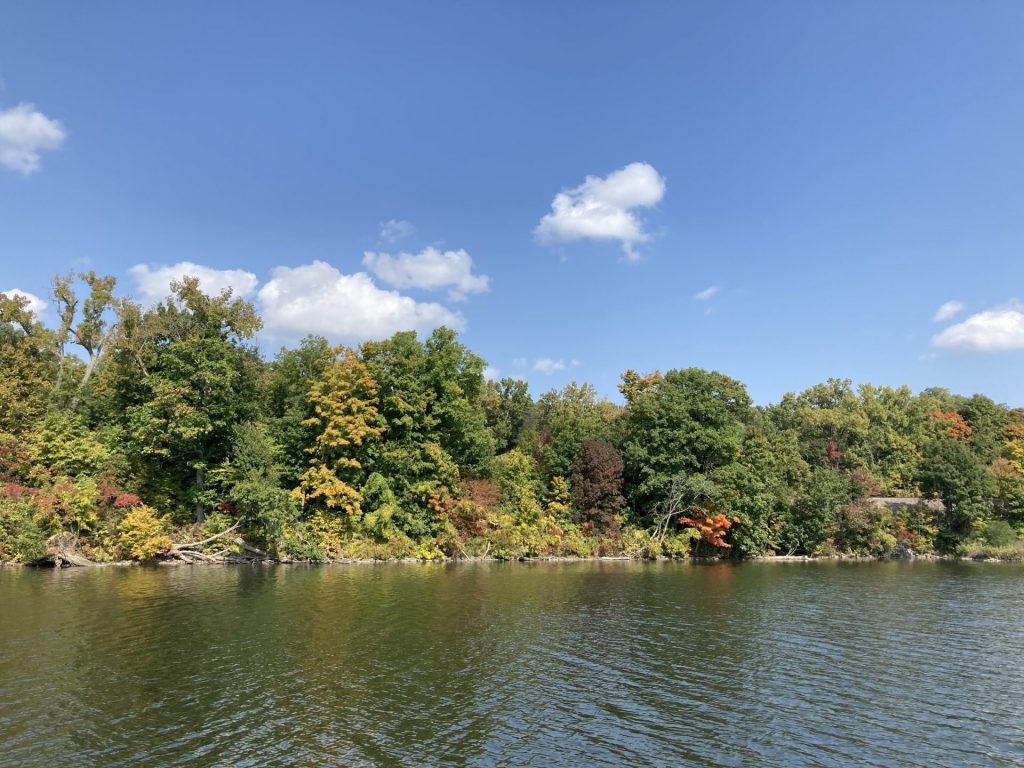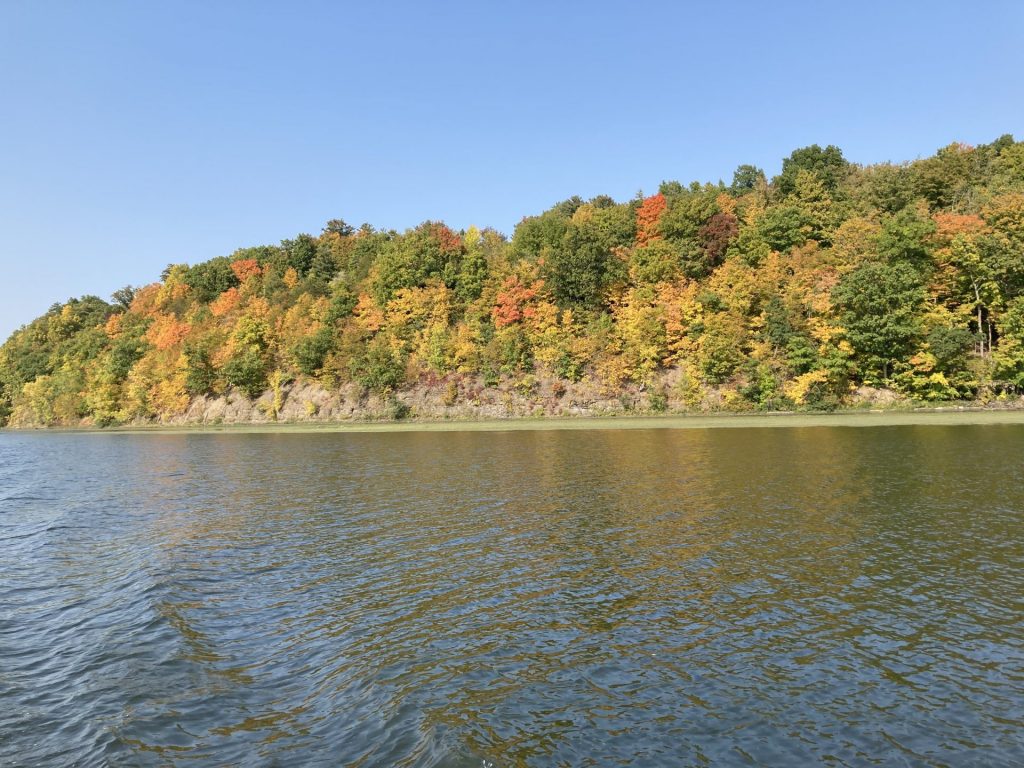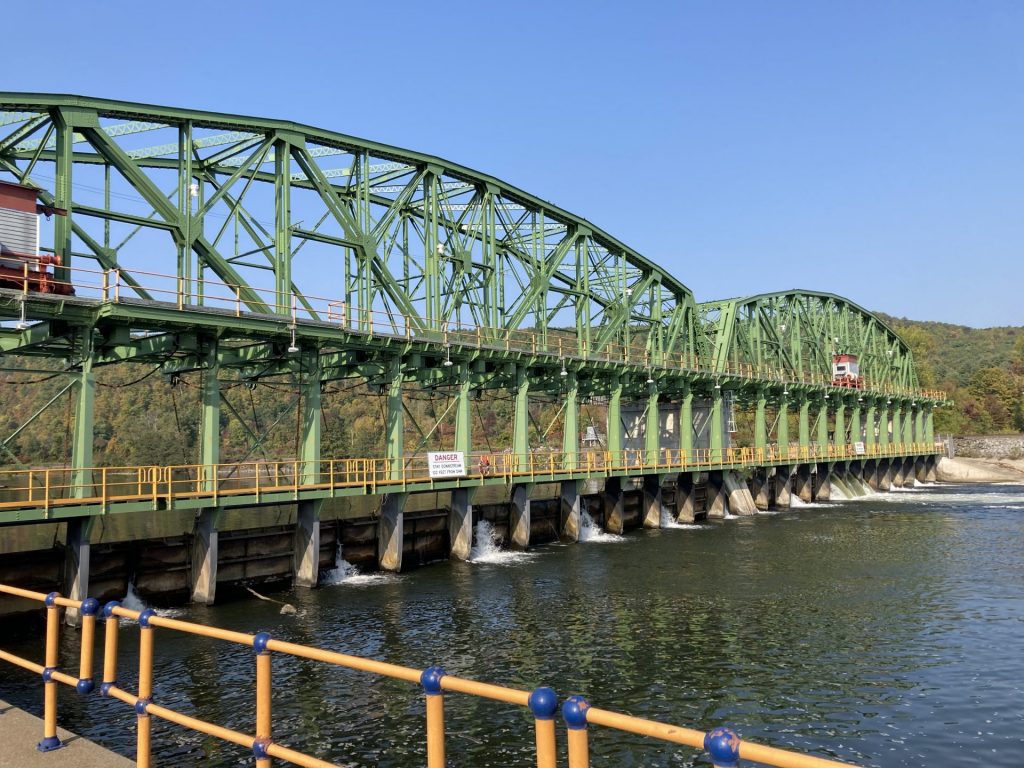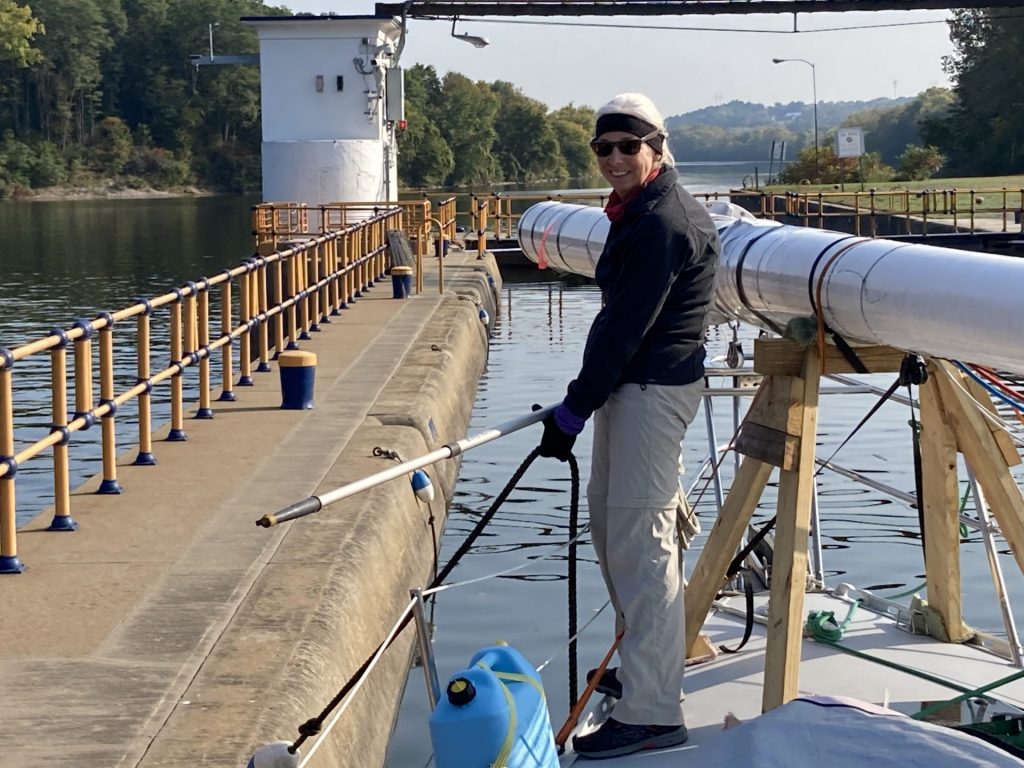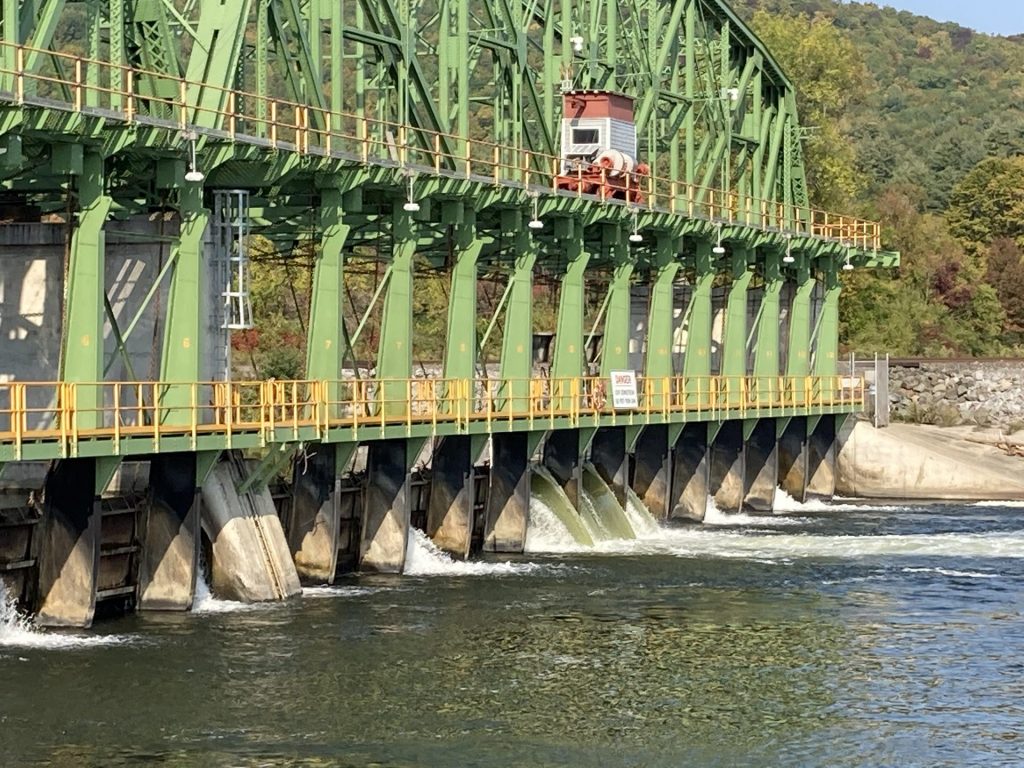 We did 9 locks in all and went 61 miles. The only reason we stopped is because the guard gate #2 was closed (mile marker 2.77 of the canal!!)… but it was 6PM and we were more than beat. Tomorrow we will finish the canal!!