We finished the Erie Canal
Categories
Blog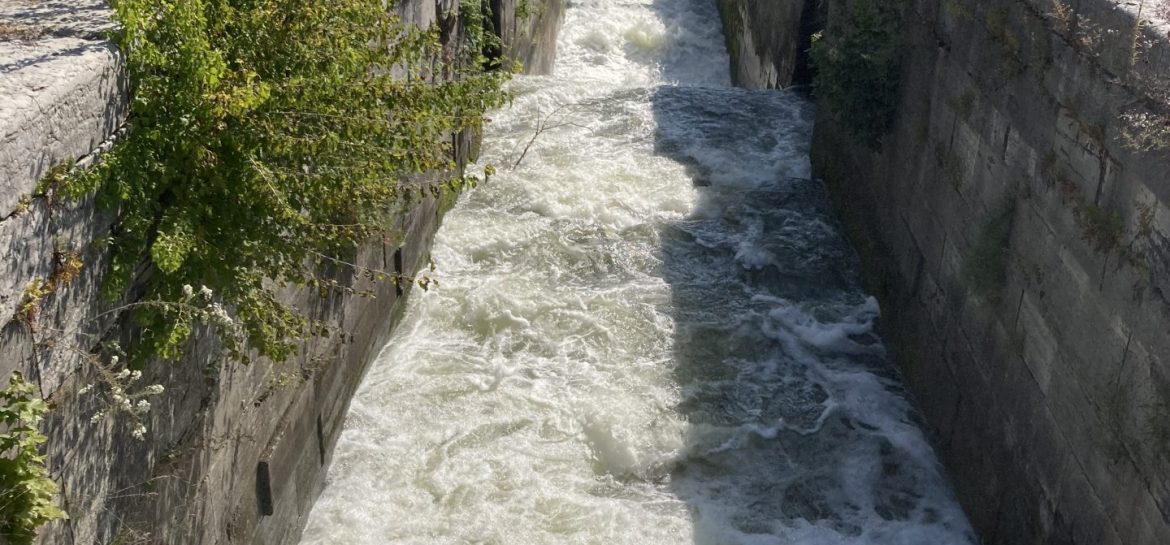 WOW, we woke and dressed early this morning super excited to finish the canal. We also knew that the last flight, called the "Waterford" flight, would take 2 hours once we started it. It would be 5 locks straight through. It was Saturday and it was possible we would get stalled by westbound traffic.
Leroy, the attendant in charge of Guard Gate 2 stopped by our boat around 7:30 to see if we were ready to go through. That was a good sign! We ate some breakfast and left around 8:45. Not exactly as early as we would have liked… time seems to always get away from us in the morning!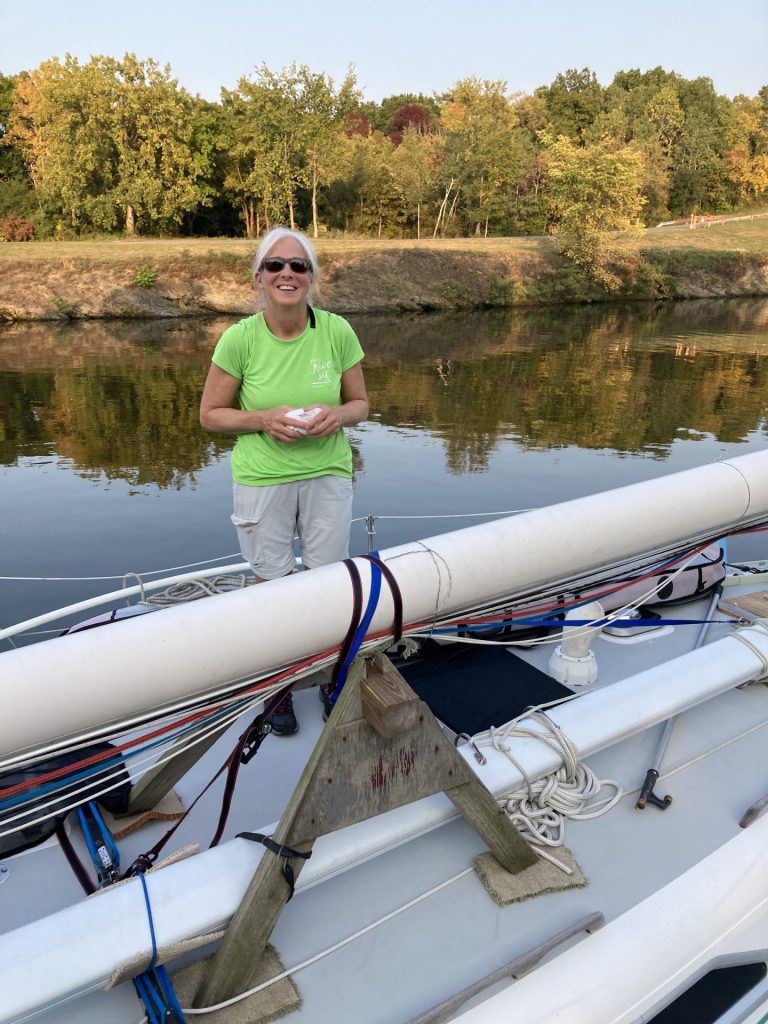 Really good thing we ate because there was little break between locks. Most all of the locks we had left dropped us around 33-35 feet each. They were newer engineering and moved very fast compared to some of the locks we moved through yesterday.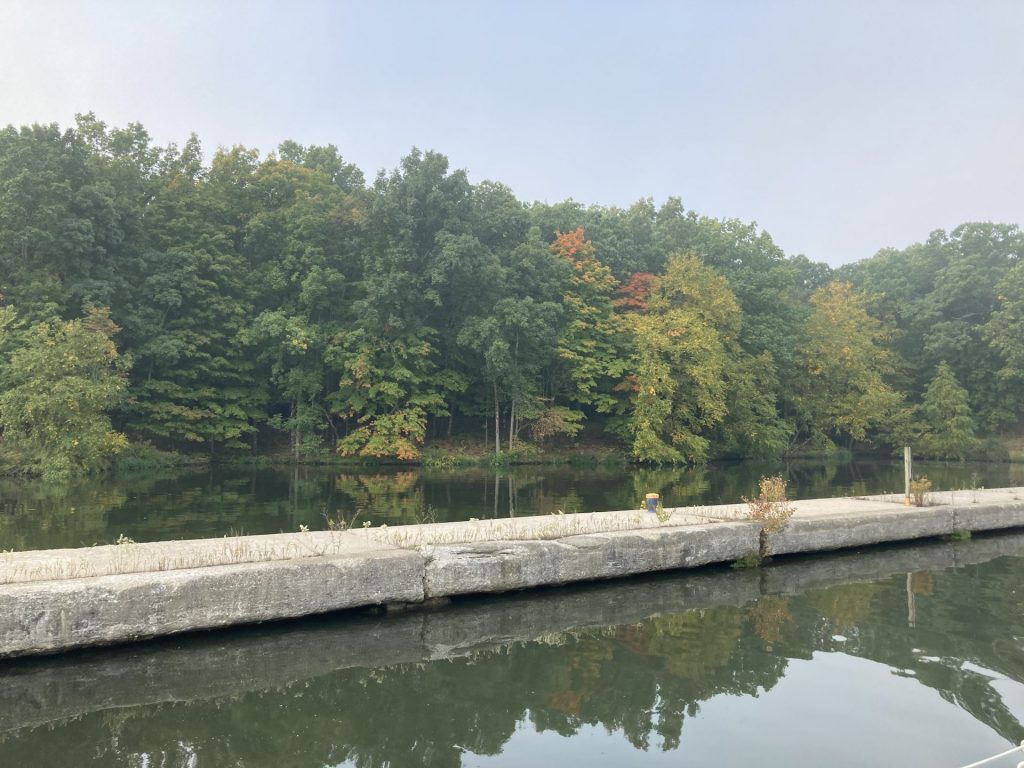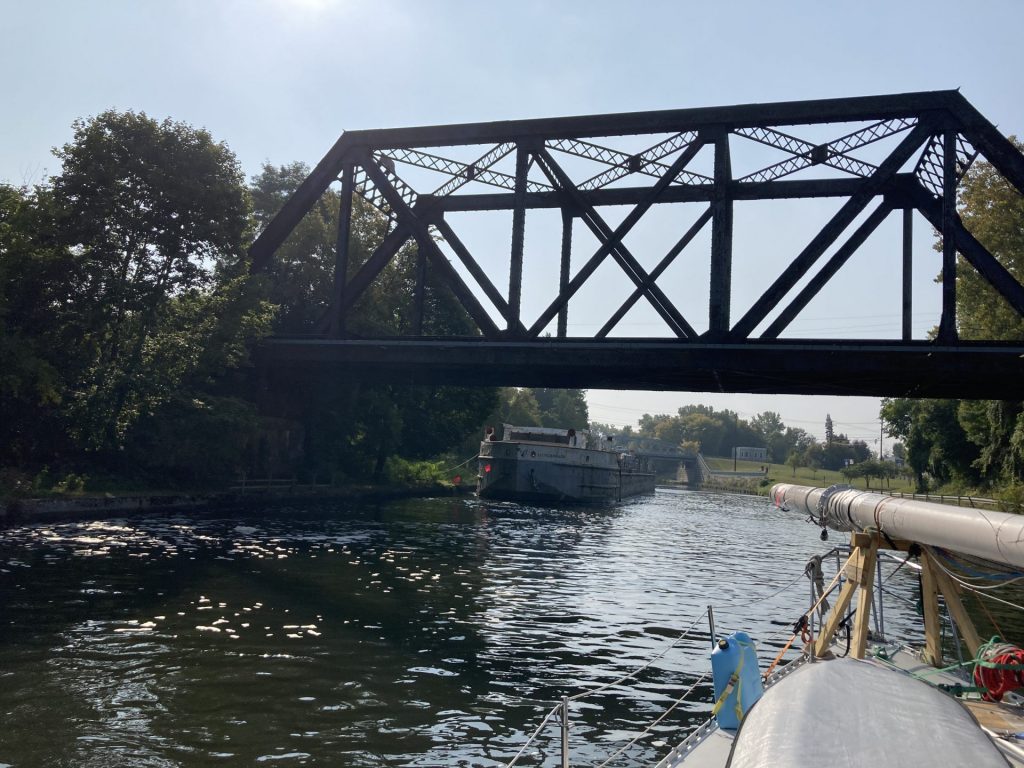 By 10:00am we passed through the last lock on the canal (Lock 2), exhausted but excited. The Welcome center at Waterford harbor is just beyond the gate of lock 2. We quickly took a spot on the floating docks as most of it was filled already. We were warned that this is a popular spot on the weekends.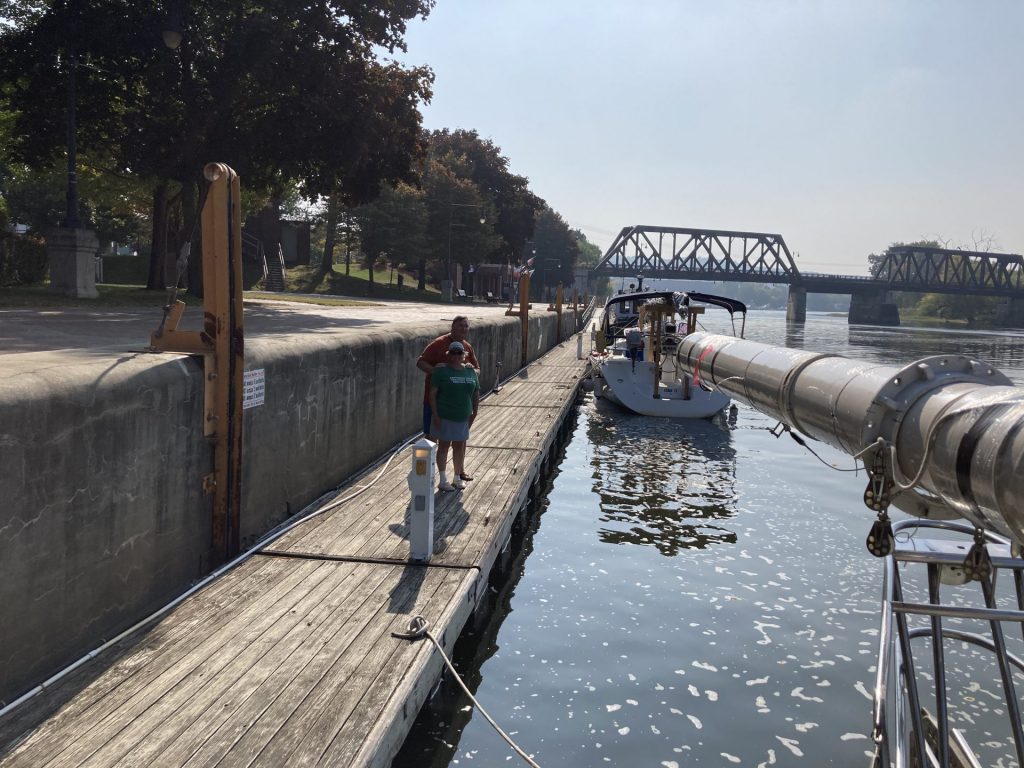 Dave and Diane, sailors that completed the canal yesterday from Cleveland helped us dock and get tied up. We chatted with them for a while as their story was pretty similar to ours. They were just leaving to head to Hop-o-nose Marina to step their mast so we waved goodbye but hoped to see them again during our journey.
We spent the day relaxing and walking around the area. During our walk we decided to check out lock 2 from the pedestrian bridge.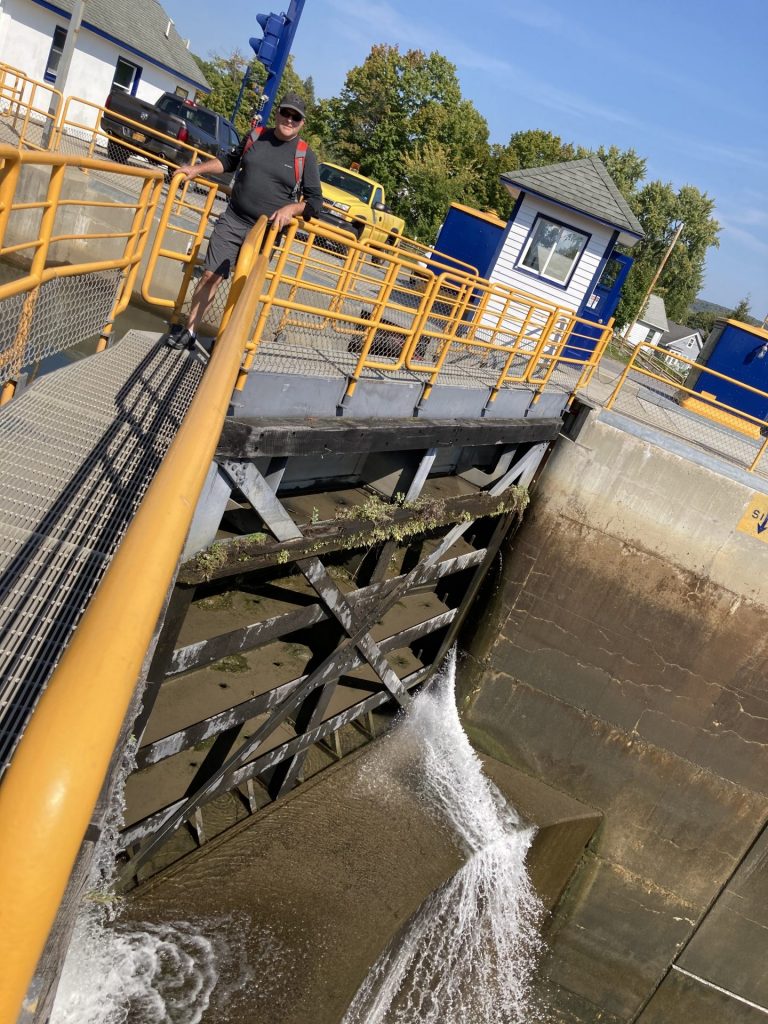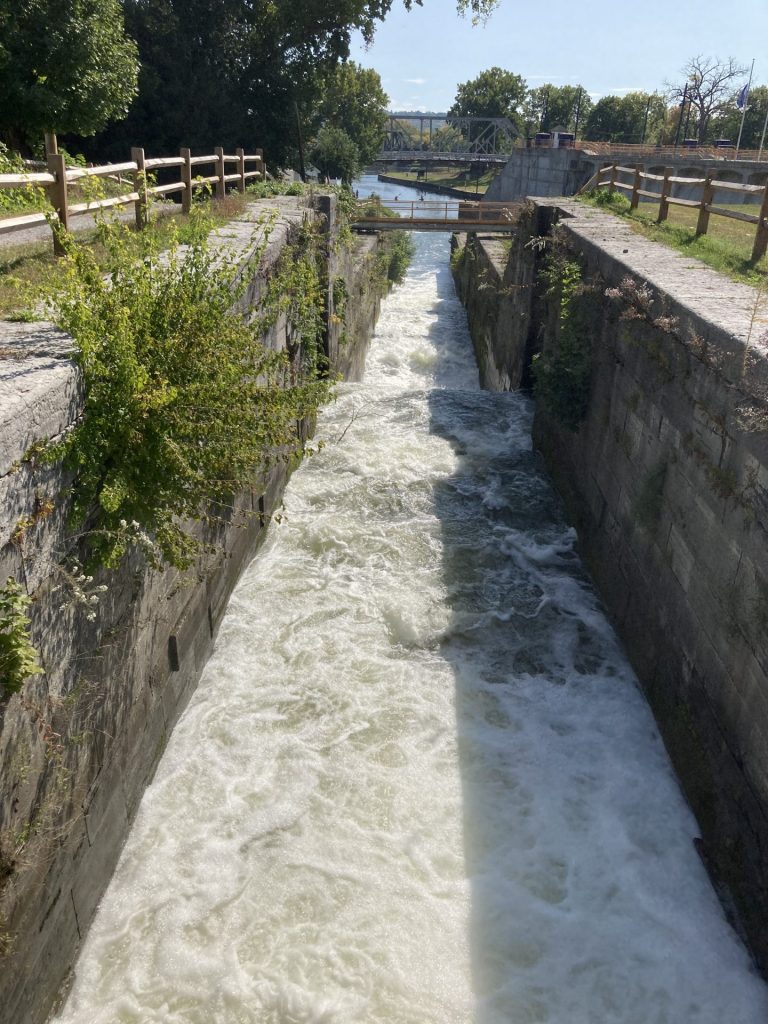 While at lock 2 we ran into the lockmaster that locked us through earlier that morning. Christine, the lockmaster, ended up giving us a ride to the hardware store – about 4 miles – which was great! Walking back we were able to cut through the canal trail and ended up eating at a restaurant in the older part of waterford.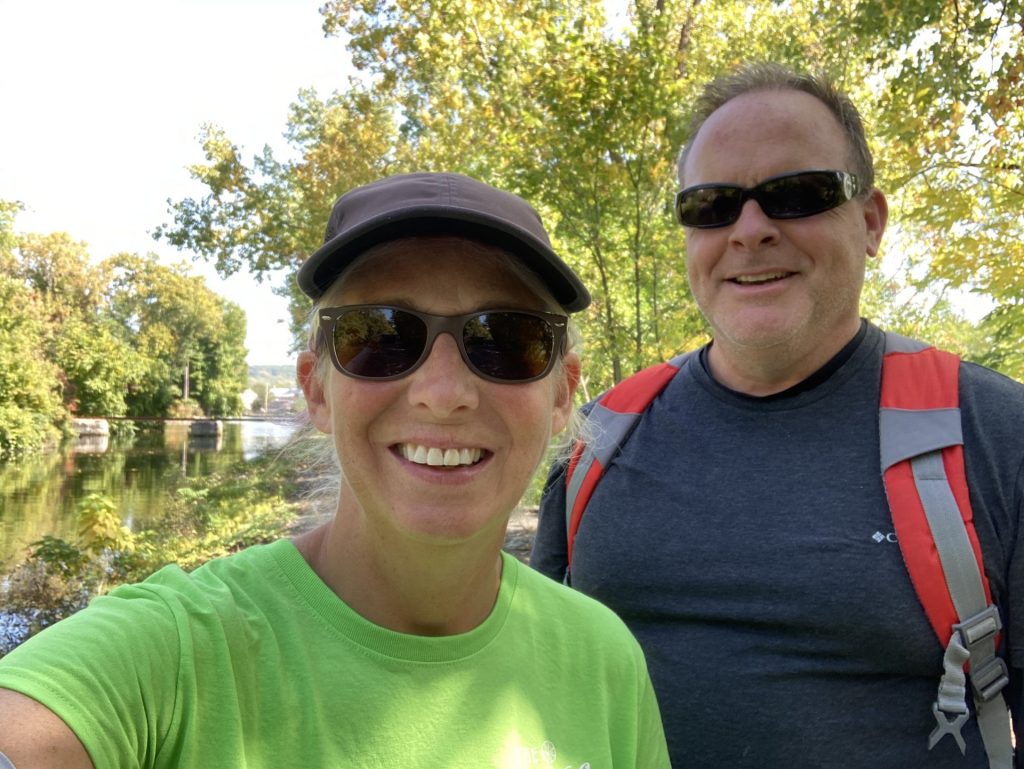 The Welcome center was abuzz when we returned, quite the happening place on a Saturday. Many boats were doubled up on the dock. We felt fortunate to have a place!