Rock climbing at Lock 17
Categories
Blog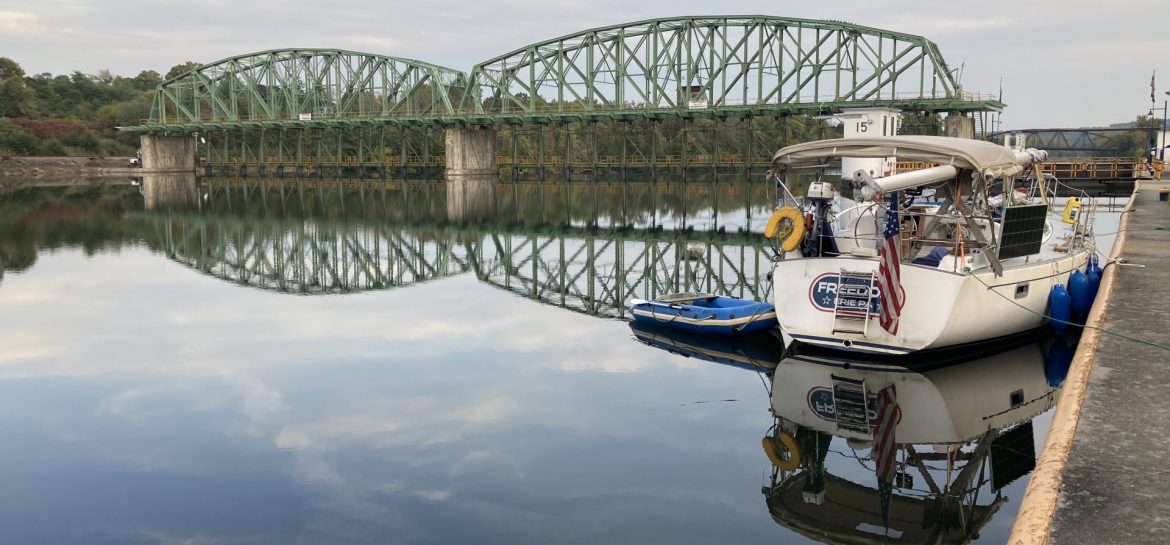 Started the morning with the usual coffee but we decided to stay in Little Falls for the morning so I could get caught up on the blog. We have had limited wifi access and being so frugal I refuse to use our cellular… may have to give in to this at some point!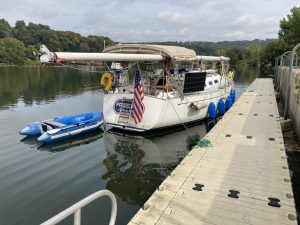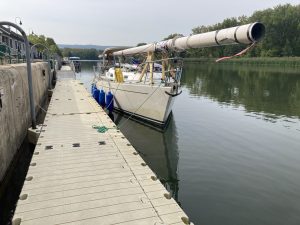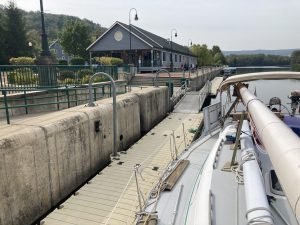 Well we stayed and lounged for a bit too long and found ourselves waiting about an hour for lock 17. But as it turned out this was OK because we had rock climbers as our entertainment!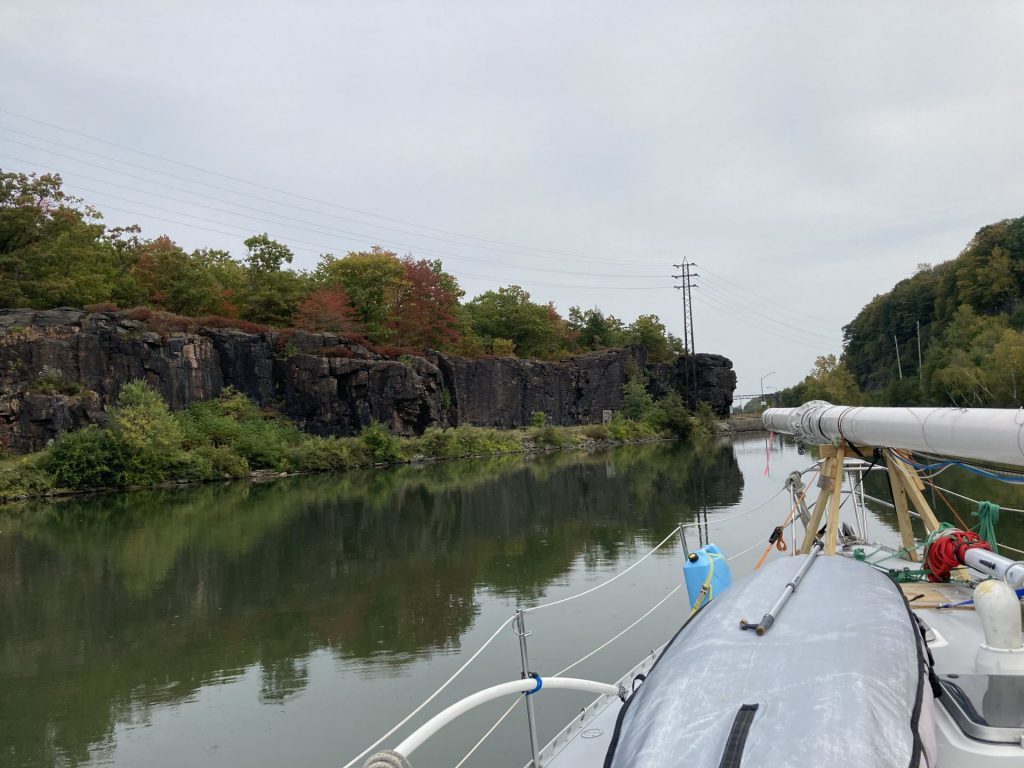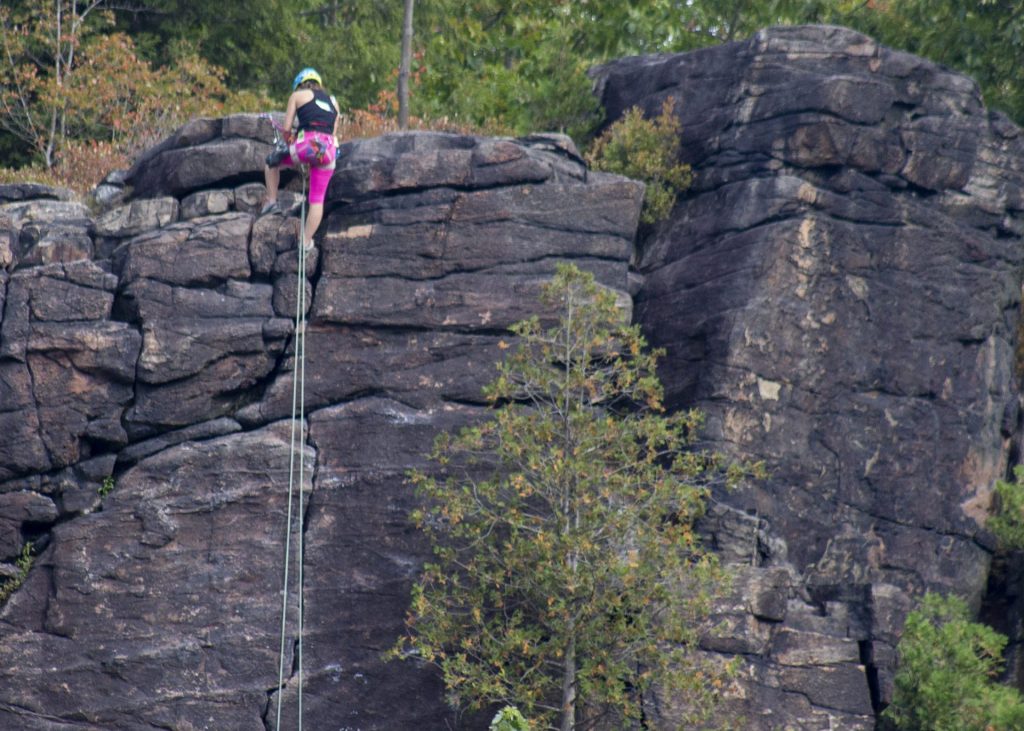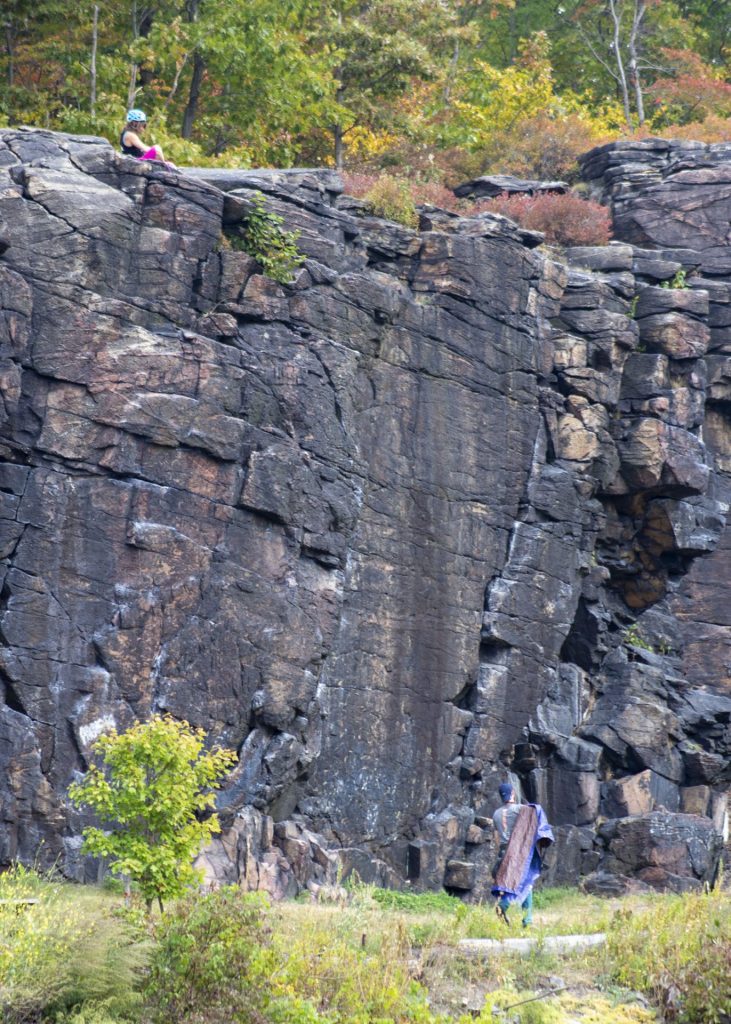 Lock 17 was the largest drop in the canal, dropping us 40.5 feet. It also had a guillotine gate at the bottom that opened getting all those that pass under it a tad bit wet. We waited almost an hour, the lock was super slow and the lock attendant was equally slow so we knew that we would not get far today!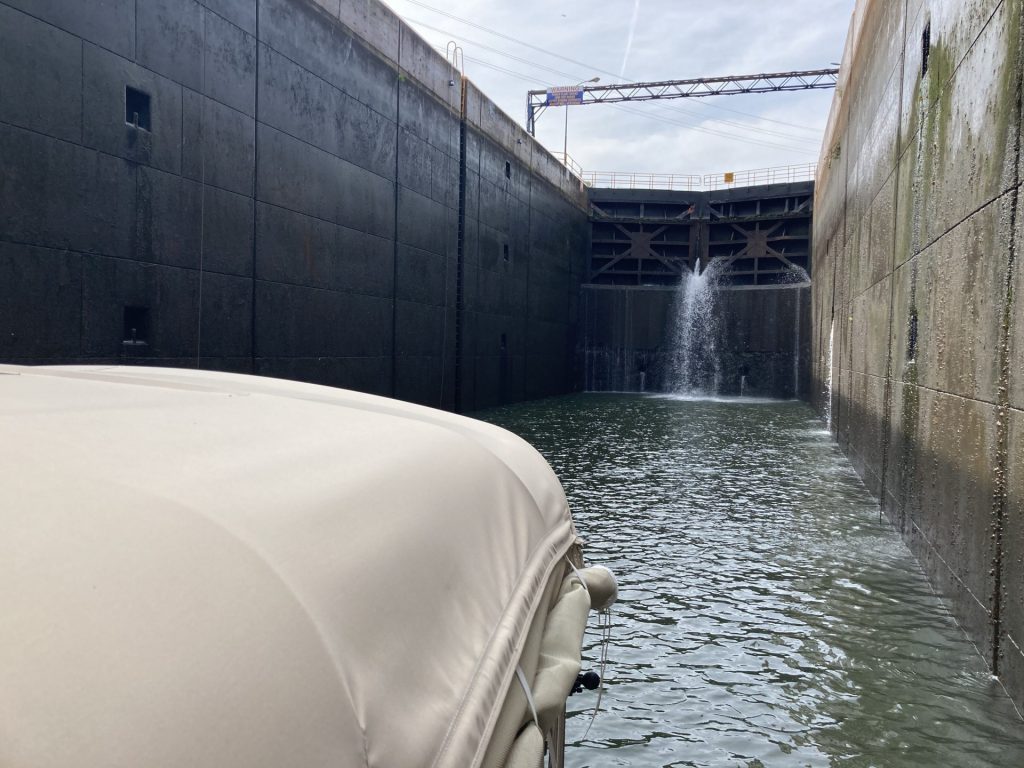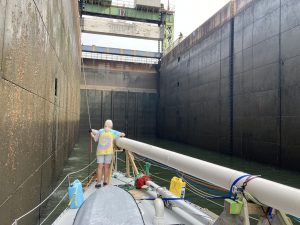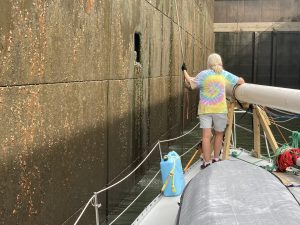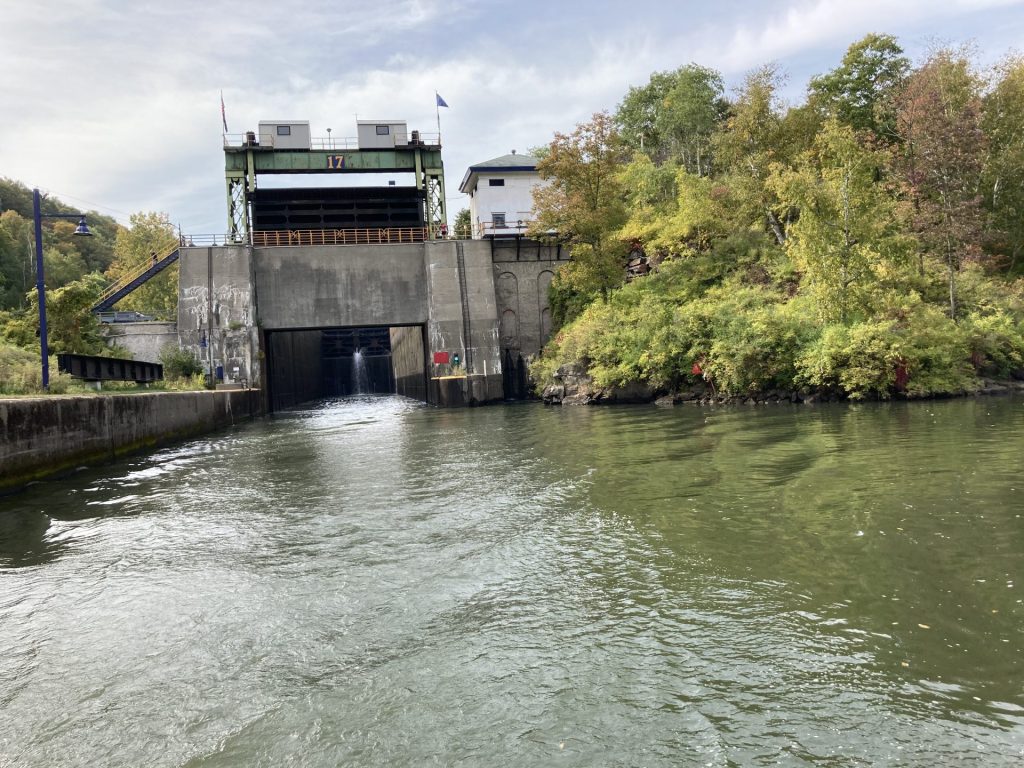 We were able to get through lock 16 but had to hold up at lock 15. The wall for lock 15 was taken up by a large barge and tugboat but we managed to grab a spot just beyond.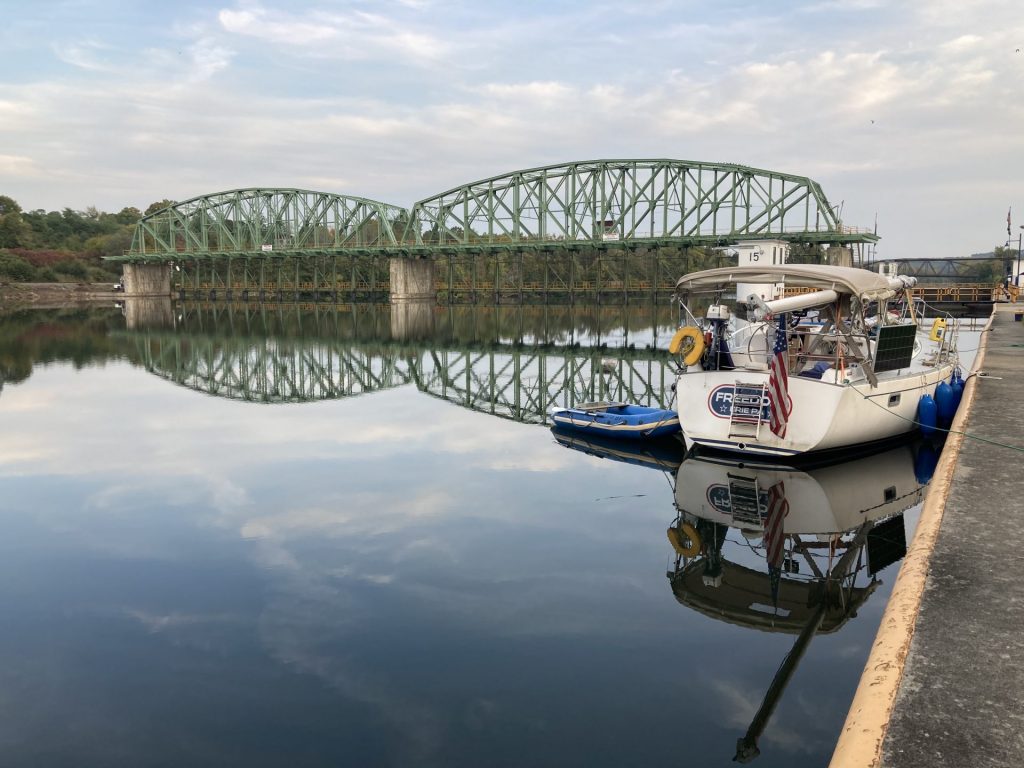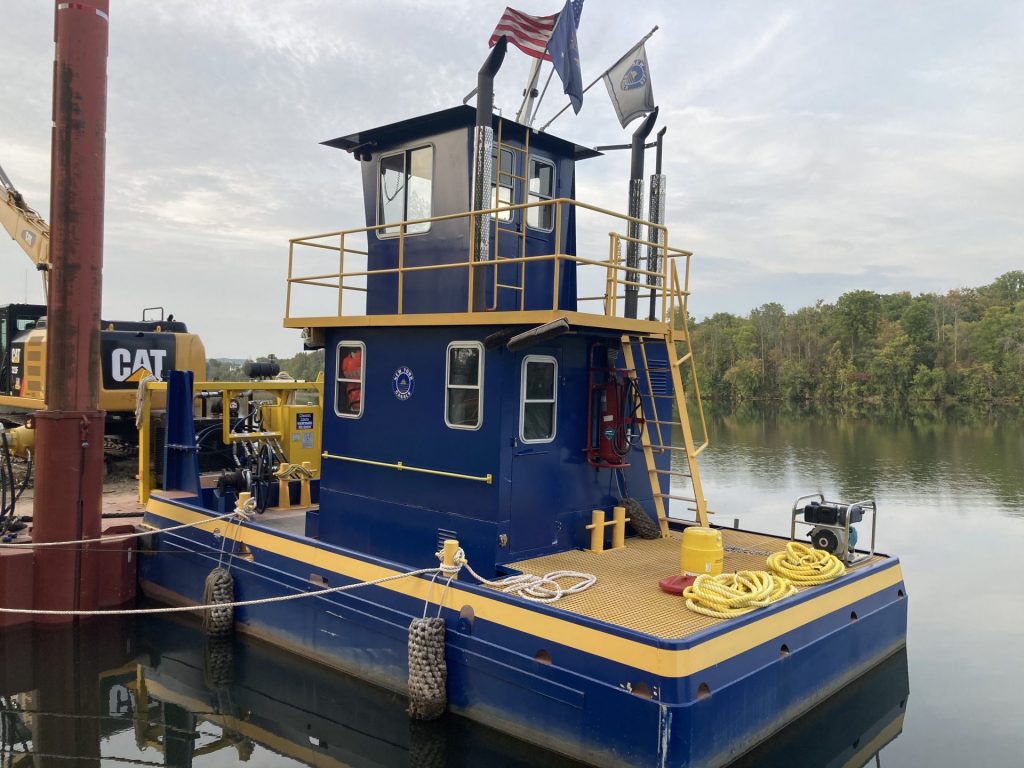 Next to the wall was a large grassy area which served as the camp ground for the bikers and hikers traveling the canal trail. We had three bikers stopped here for the night and were warned by the lockmaster that the previous 3 nights there were black bear routing through the garbage. We put up our door and put a little space between ourselves and the wall! Didn't know what I would do if a bear came on board.
We met one of the bikers, Joe, from NYC. We told him to just come aboard if a bear roused him during the night.