Grand Teton National Park
Categories
Blog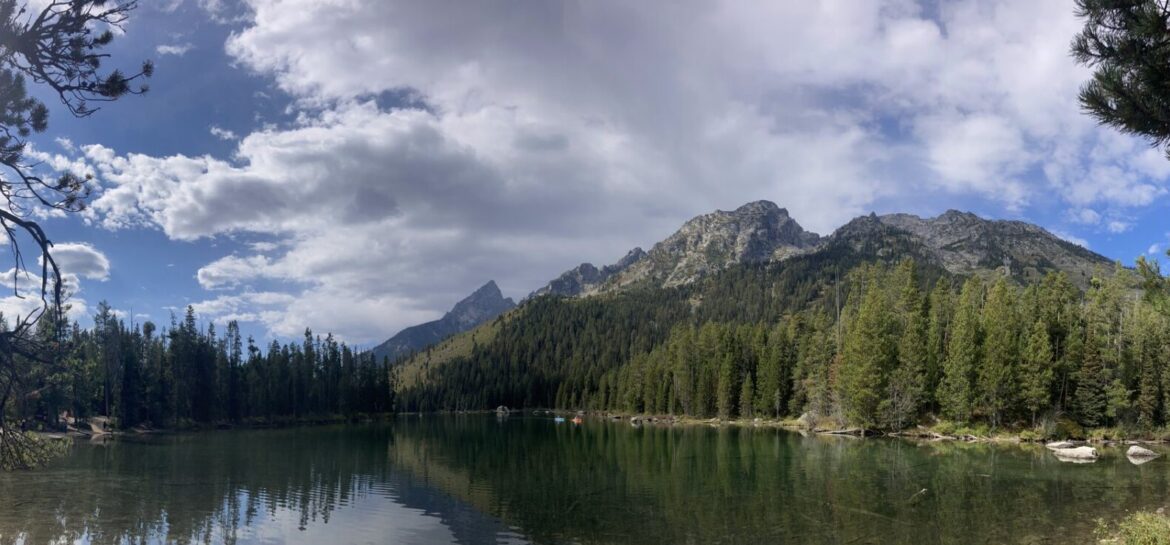 The drive through Yellowstone to Grand Teton National Park was beautiful. We stopped at several spots along the way to view the glaciers, then headed to Shadow Mountain for our campsite.
We found a great campsite on Shadow Mountain. It took a pretty brutal ride up the mountain and several failed attempts to find the perfect site. But we ended up with a beautiful spot.
We set up camp, made some dinner and enjoyed a nice fire. Stew was able to do some droning.
We had a great night – no bear or other wildlife that we saw. We spent the early morning getting breakfast and Stew did some more droning. It was such a great campsite with such a great view of the Tetons. Even Woody was enjoying the view.
After breaking camp, we headed to Lake Jenny to hike. The main parking for Jenny Lake was already packed so we parked at String Lake and attached the solar panel to the top of the car to charge the Rockpal battery. We decided to do the Jenny Lake Loop trail starting at String Lake and hiking around the backside of Jenny Lake. We hiked to Hidden Falls and started up to Inspiration Point – but it was so crowded we decided to head back around the Lake.
On the way back we took a side hike into a pool of water that runs from String Lake to Lake Jenny. I dipped my feet in and Stew was going to swim but it was just too cold.
After we got back to the car (solar panel was still attached, thankfully), we headed to a picnic spot to have some lunch. Nice view for our lunch. We saw some pronghorn on the way out of the park, they are so majestic.
Next stop Idaho Falls!