Idaho Falls to Utah
Categories
Blog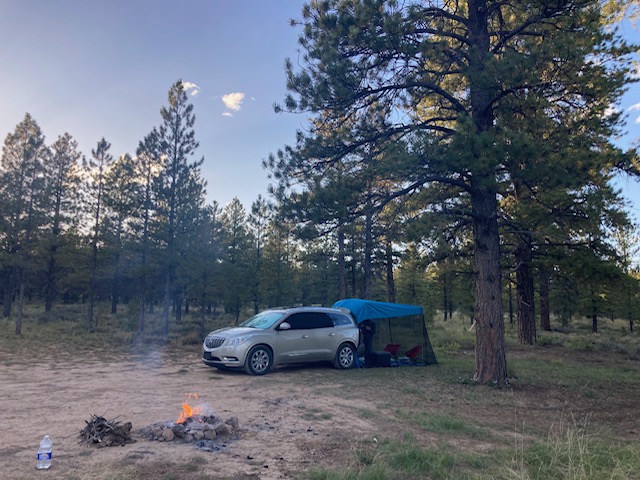 We left Grand Teton National Park around lunch and enjoyed the scenic drive to Idaho Falls. We stopped briefly in Jackson to take in the Elk Antler Arch in the middle of town. We stayed in Idaho Falls with my cousin Ed and his wife Becky. We camped with them in West Yellowstone over the weekend.
They provided us with a nice bedroom ensuite in their basement that was so wonderful. We took showers, did some laundry, cleaned the car, and relaxed for a few days. Even Woody felt revived.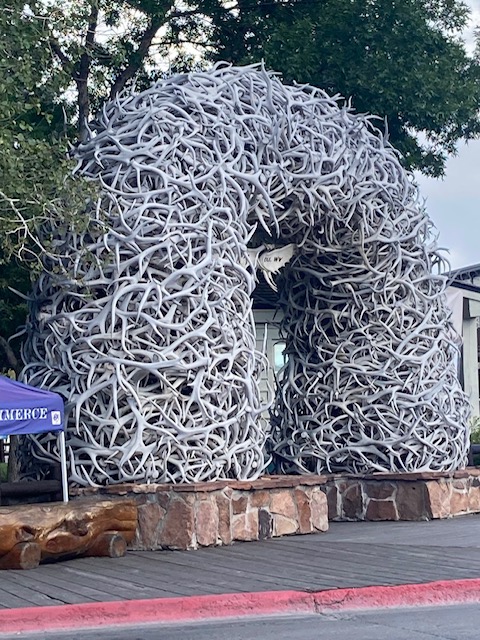 We left Idaho Falls after two nights, taking with us two dozen freshly laid eggs, they have a chicken coop in their backyard. We didn't get very far before it started to rain. So we decided to just head to a campsite and take in a movie on the iPad.
We found a secluded spot in the Shenoah Picnic area. It was such a stormy day no one else would be stopping by. Bathrooms were locked so it seemed to be closed anyway.
We ended up watching a double feature: Extraction I & 2. What a fun night as it turned out. The rain continued into the morning.
The next day, we stopped in Salt Lake City and went by Temple Square but the Mormon Temple was under a great deal of construction. Rain was slowly subsiding.
We got to Bryce, Utah around dinnertime and drove to the visitor's center just to check out the park a little. It was close to dinner time so we decided to go find our camping spot for the night.
Just before the park entrance was a parking area next to a dirt road. We headed down that dirt road where there were many dispersed camping spots (free spots that had rock-formed fire rings). Each one was actually marked with a number.
We found one that was to our liking and started to set up camp and make some food. Stew was moving around the logs in the fire and the fire just started!! We noticed signs coming into this area said to "drown your campfire", we see why – there is brush and trees all around, very dry. A little wind could have spread that fire easily, We were honestly so shocked when the fire just started by itself – scary!! We will be sure to drown the fire before we go to bed!!
We had a great night – we did drown the fire with more than a gallon of water. Woody made sure to inspect it was out. We will need to fill our water jugs when we go into Bryce National Park.