Paul Bunyan and Swedish Pantry
Categories
Blog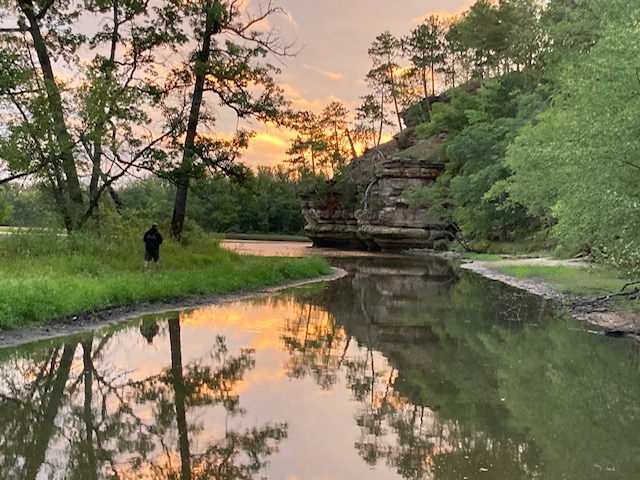 We left our quiet boat launch area in the rain. It rained most of the day but we tried to enjoy the ride anyway passing views of Lake MI along the way. We stopped briefly at a Paul Bunyan statue in Manistique, MI, It seems there are many places that claim the fame of Paul Bunyan!
We stopped and had a late breakfast at the Swedish Pantry in Escanaba, MI. We wanted to make our breakfast at the campsite but because of the rain, we couldn't. This is the biggest problem with the car camping – there is really no place to go when it rains… but if we had a bigger space where we could cook or even hang out… We do have the bug tent but we didn't take it out last night because we knew it would rain. So much easier not to be packing up wet gear!!
We drove more today than planned because it was so gloomy and we made it to Wisconsin. We passed up a few boondocking sites because they seemed too close to the road. Wisconsin had different rules for wild camping and we didn't want to get a ticket.
We finally landed on a boat launch that was set off the road near a river. There were pit toilets and we found a spot between two tress. There were some cars packed (must be boaters) around the area.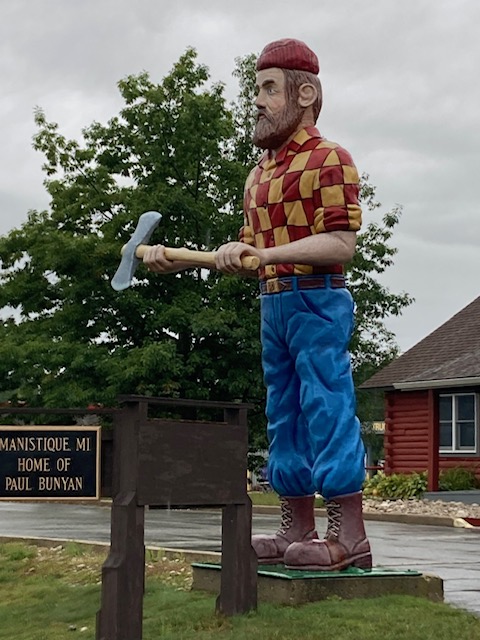 Dinner was on the quick… sandwiches and salad. The raindrops were still falling periodically so we decided not to try to cook.
We had a nice sleep and woke to a misty morning. A few people showed up to check out the boating conditions. The Lemonweir River empties into the Wisconsin River and boasts of scenic dells, glacier-carved sandstone formations. The rock formations at the mouth of the boat launch were spectacular and the sunrise didn't disappoint!
We moved the car over to one of the picnic tables. Stew did some droning and I made some eggs for breakfast. Rain was still in the forecast for the day so hiking was out of the question.