What we've been up to…
Categories
Blog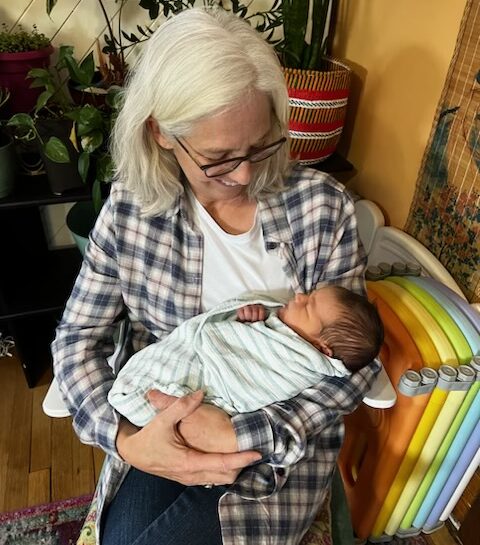 I again have dropped the ball and not posted in quite some time. I am promising myself. I'm going to get back on this.
We were headed to st Augustine to do boat work back in Oct. we remained there through mid Dec doing a refit on the instruments and more! List at the bottom of post.
We final splashed on Dec 13th and remained afloat with no leaks!! A huge win in our book!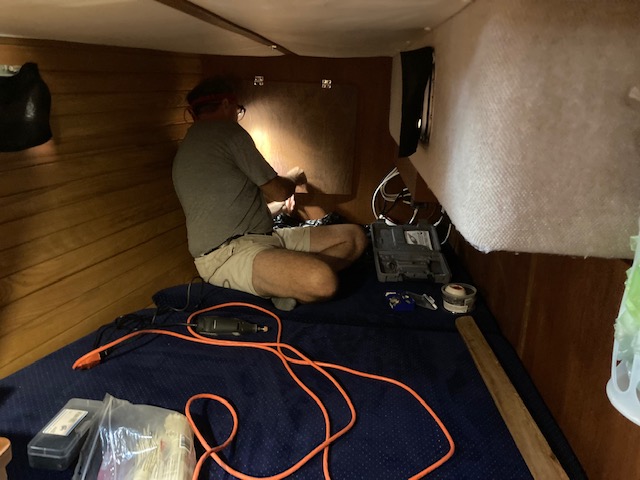 We moved down the east coast of Florida to vero beach where we grabbed a mooring ball for the month. We spent Christmas at my mothers in Sun City Center- she had a drug reaction and ended up very sick- but we tried to make the most of it. We also spent Thanksgiving and "hurricane Nicole" at mom's in Nov. Thanksgiving she had COVID, which I got again upon return to the boat yard and Stew got for the first time.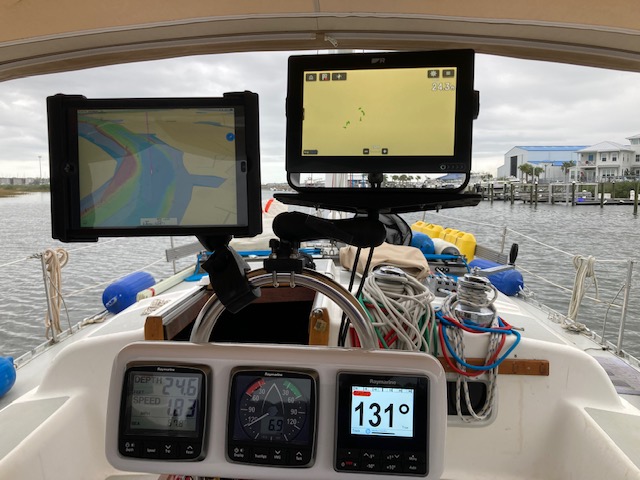 Cole came aboard over the new year so we could celebrate his 21st birthday. We had alot of fun at Fort Pierce Inlet and sailing on the Atlantic.
After our visit with Cole I took off for a few days to attend Alyssa's baby shower in Erie. Kim from California was able to come too. Had a great time visiting my friend Mary and spending time with my kids!
Once I returned to the boat, we continued down the east coast of Florida. We found a new favorite place – Singer Island & Peanut Island. We visited some friends of my parents, Steve and Susan Padalino while we were there. We loved the snorkeling and took full advantage of the man made reef on Peanut Island, a quick dinghy ride from our anchorage in the turning basin.
We continued on down to Fort Lauderdale for the month of Feb. Through our friends, the Sailing Jasons, we found a private dock in the north fork of the New River. It was just north of the Riverwalk. It worked out great!
Stew remained on the boat while I headed to Erie for the birth of my first grandchild, Arlo Holden, born Feb 17th! Stayed with my friend Mary and then full time with the new parents (Alyssa and Matt) their 7 pets (5 cats, 2 dogs) and my new grandson Arlo. I was primarily in charge of the pets but took my turn caring for Arlo, it was great fun (but way cold!!)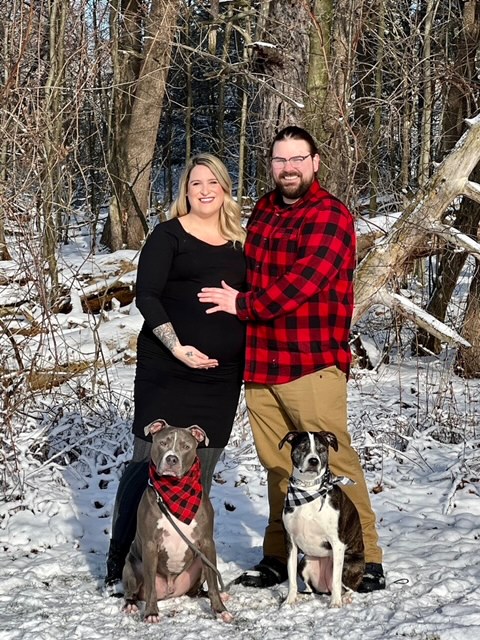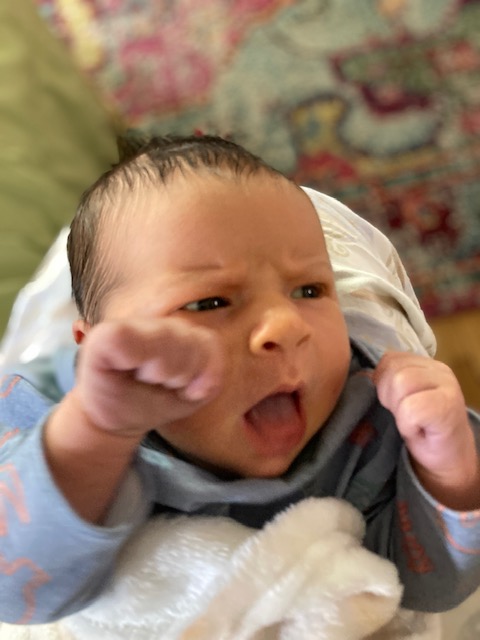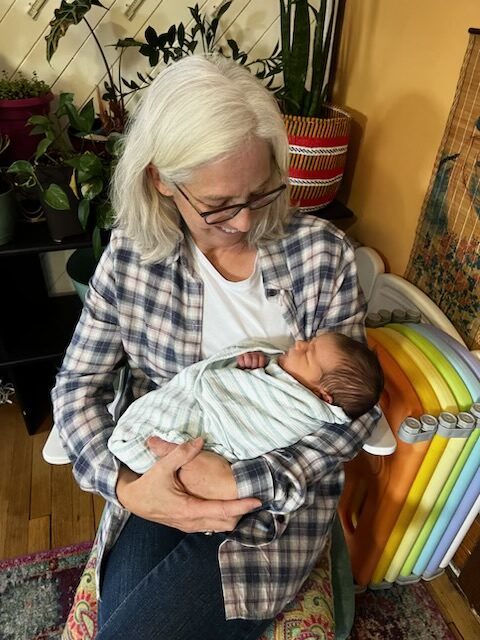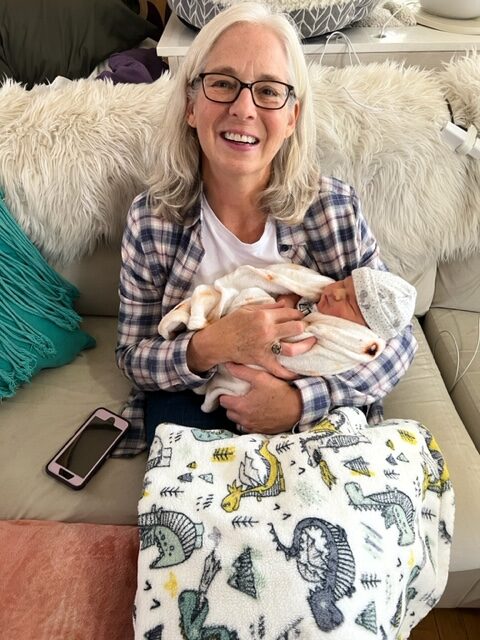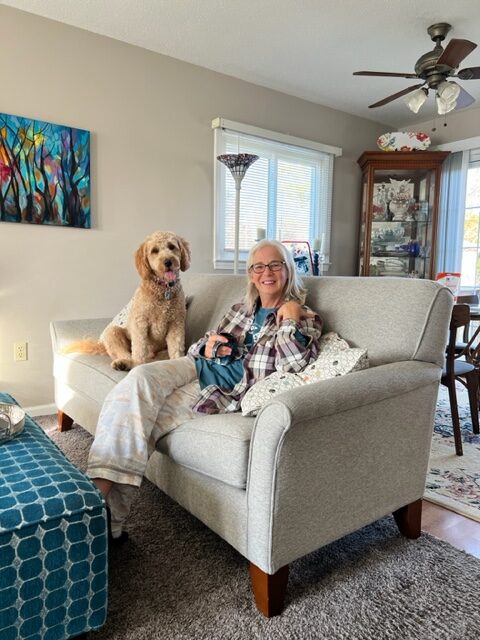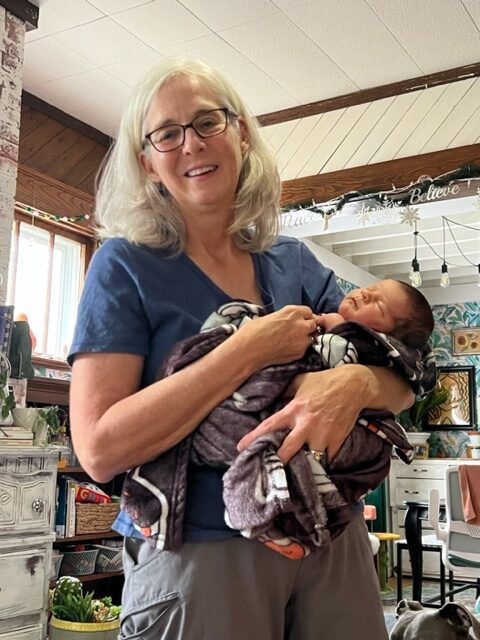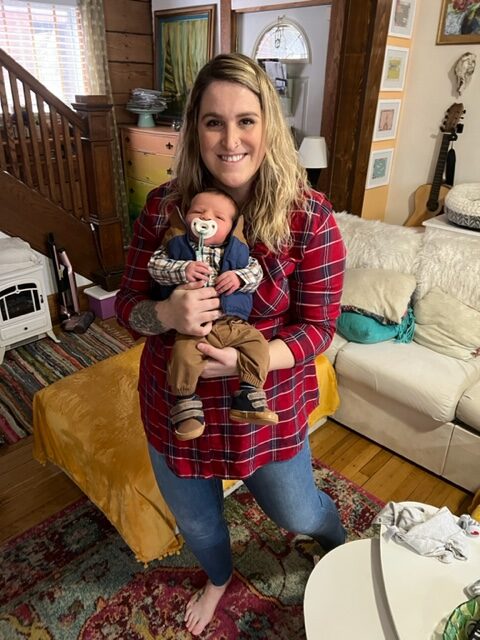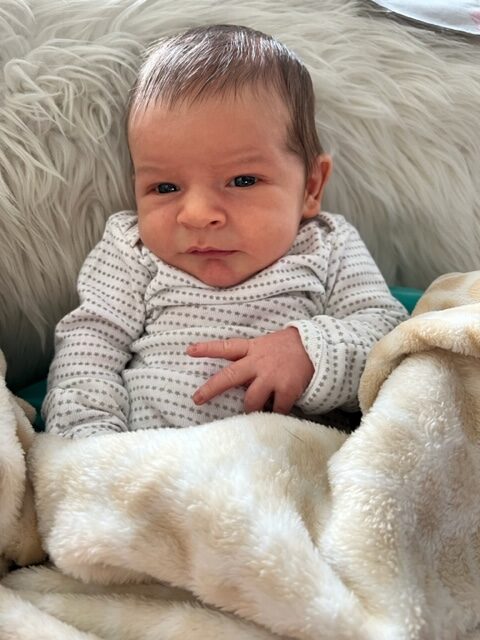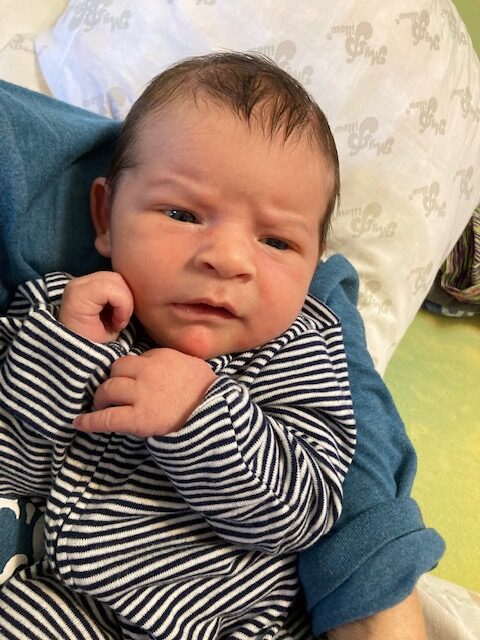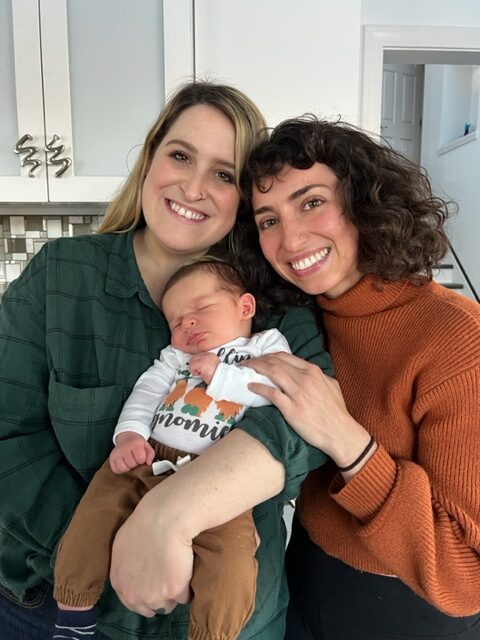 Stew did more boat work and headed to DC for the DC Independent Film Festival. He was cinematographer for the film "Divine Instinct" which was up for some awards. He had a great time catching up with his friend and director of the film, James Gossard.
I flew back thru Tampa and spent some time at Mom's. Aunt Lynne, Dad's sister, was visiting for the month so we had time to visit as well.
By March 5th we were back on the boat in Fort Lauderdale hoping to leave for the Bahamas… but, we didn't leave right away. We moved to Lake Sylvia from our dock in the New River…and waited for my passport. We are still waiting now going on 10 weeks from when I renewed it online!! Praying it comes soon!
Here is a list of all the work that we completed since Nov 1, 2022 (or all I can remember!!):
Raymarine Tridata i60 with transducers
Raymarine wind i50
Raymarine 73 VHF-AIS
Raymarine linear drive autopilot p70s & EV2 sensor
Raymarine chart plotter Axiom 9+
Seatalk network to connect them all!
We also built a small storage cabinet behind the aft cabin rear wall
Re-epoxied and painted boat bottom
Sanded, painted and rewired the mast adding a new mast light.
Added another 100AH lithium (new total 300 AH)
Replaced decals with new ones & added a few
New aft cabin ceiling
New solar vents for head and compost toilet
Repaired and reinforced railing for starboard solar panel
Installed a new filet table
Did some engine repairs
Cleaned and stained teak
Some general maintenance