… and we wait, and wait, and wait
Categories
Blog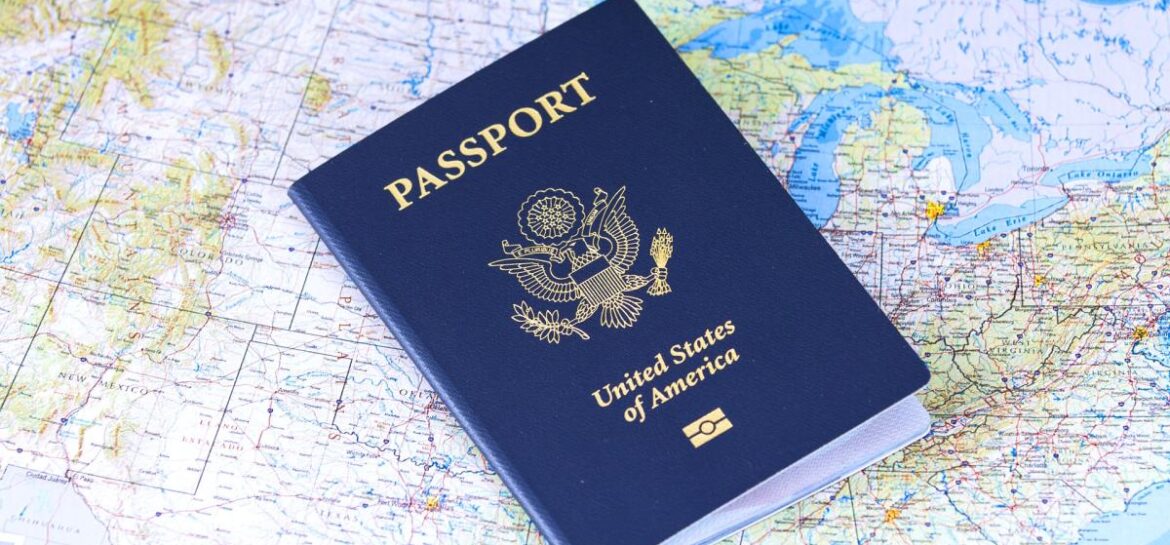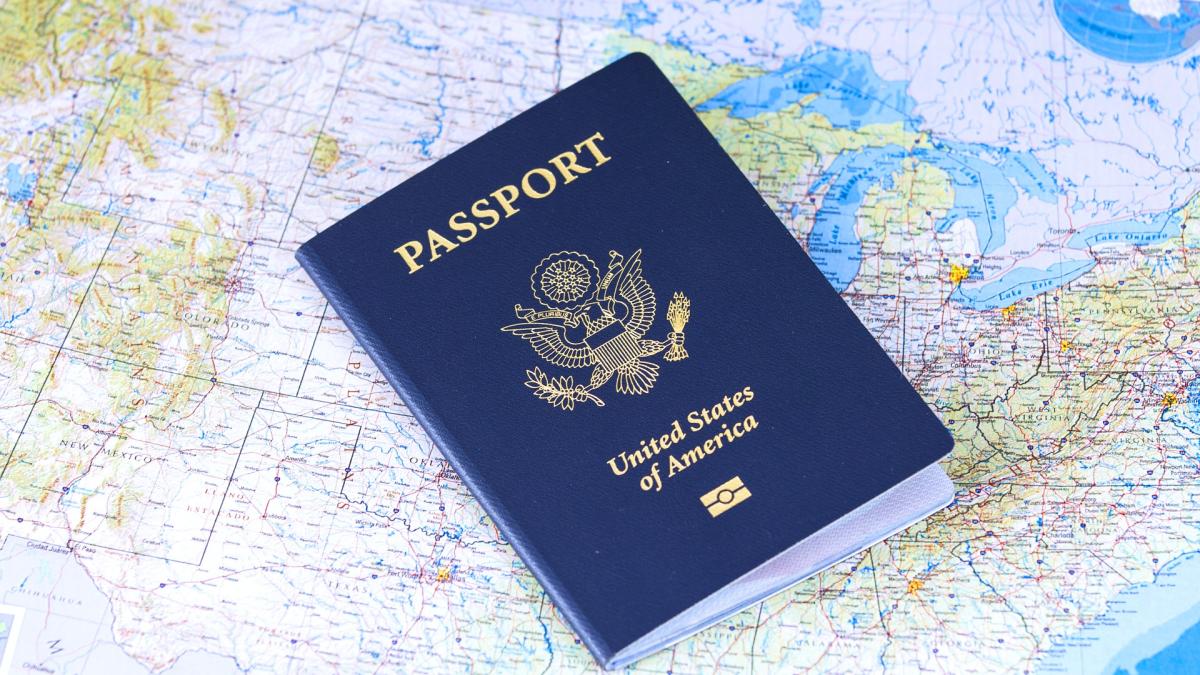 We are extremely frustrated at this point. It has been 10 weeks since I renewed my passport online! Still nothing! I call a few times weekly, each call yields 2.5+ hours on hold, then an agent that has to transfer me to the "online renewal agent", another 2.5+ hours more on hold, finally an agent that can do nothing!! Each time I am trying to get an appointment at the passport office in Miami to no avail. And I am left with a brain muddled with the ten second Mozart loop that I listened to for 6 hours and hours of my life I can't get back. It's ridiculous.
We watch friends online and in our anchorage waving as they head off to the Bahamas, and we wait. Their advice "can't you just go without the passport?" I'd love to try but therevis already so much unknown as we begin the adventure across the Gulf Stream… I would hate to have to turn around!!
I am complaining as I sit in the cockpit of my home on a beautiful Sunday, anchorage filled with boaters swimming, wake boarding, playing loud (really loud) music, and a wonderful breeze. I really feel quite guilty about the complaining… we could be waiting in a much less "vacation like" setting. But we've just waited so long to do our Bahamas adventure!!!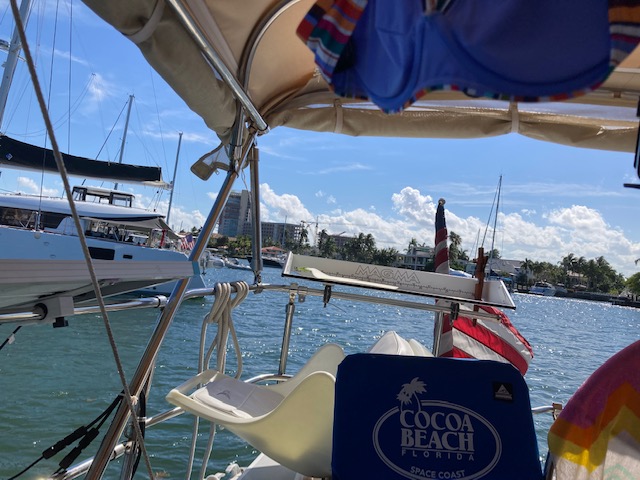 We do try to fill the time with projects and fun things. we've enjoyed spending time with the sailing Jason's, swimming, taking the dinghy out, etc.
I've been working on some PARACORD items and hope to launch some kind of an Etsy style business from it. Jason C. introduced me to it and I love it!! We will see where that goes.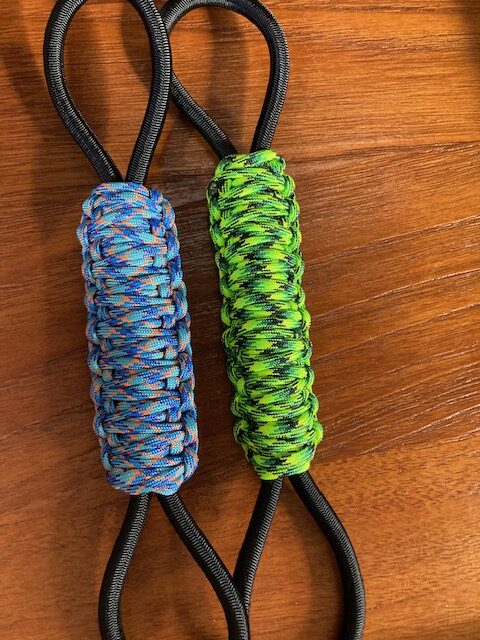 Stew has been working on several projects. We ordered some supplies to troll on our trip to Bahamas and as we move from island to island. It's called a "Cuban yo-yo"… not sure how "PC" that is, but that's the term. No fishing pole, just this plastic ring, some line, some stainless steel leader (for the big teeth critters we will catch- yikes), then a lure… usually a multicolor squid style with a big hook and sinker. I'm hoping a future post will have a nice size edible fish and we will both have all our digits!!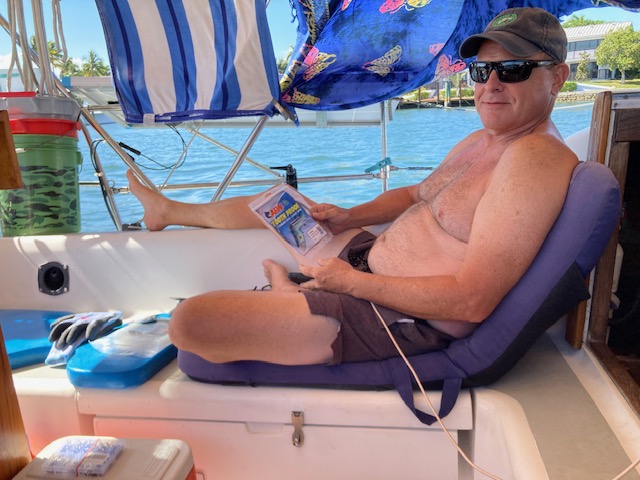 We've also been really trying to be more active. We do yoga almost every morning and I continue with a 9 min "HIT" routine and some "weight lifting". I use the big "dry bag" of compost (yes, the coconut core we use for the compost toilet) as my "dumb bell". It works quite well actually! We both do some swimming, I try to do some laps around the boat. Against the current is quite a workout.
Most people think our life is super physical… but that's only when you're actually sailing… the rest of the time we are living in a 36'x12' oval with no room to do much normal physical activity. Work yes, but in a small space with not much movement. We have found you have to be very purposeful about movement!
I hope an update to our situation will happen this week, you may here the "yippee" from Fort Lauderdale all the way to your house as the excitement will be loud!! We approach tomorrow with positive thoughts and send encouraging vibes to the passport agent that will finally hit "print" on my renewed passport!