Exploring Titusville, Florida
Categories
Blog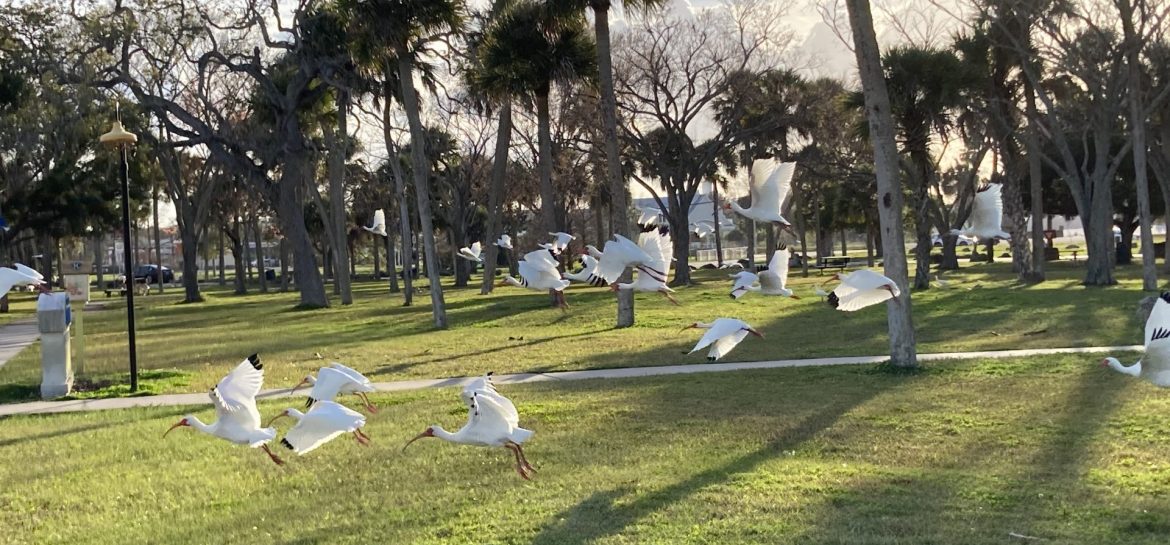 We landed here with no expectations. This place has really been a surprise!
We are in slip C119 which is very well positioned on the dock. The marina is very nice and clean. There is an outside and inside lounge, picnic pavilion, grills to use, as well as a marina store. Bathrooms and showers are also very nice. So far so good, right?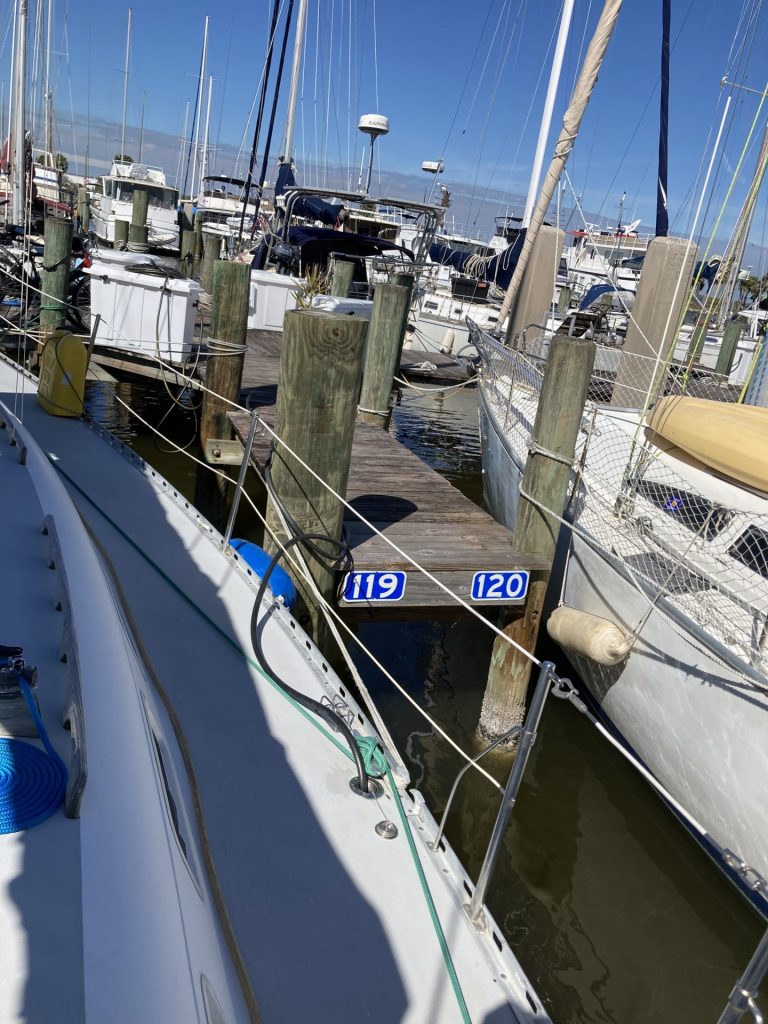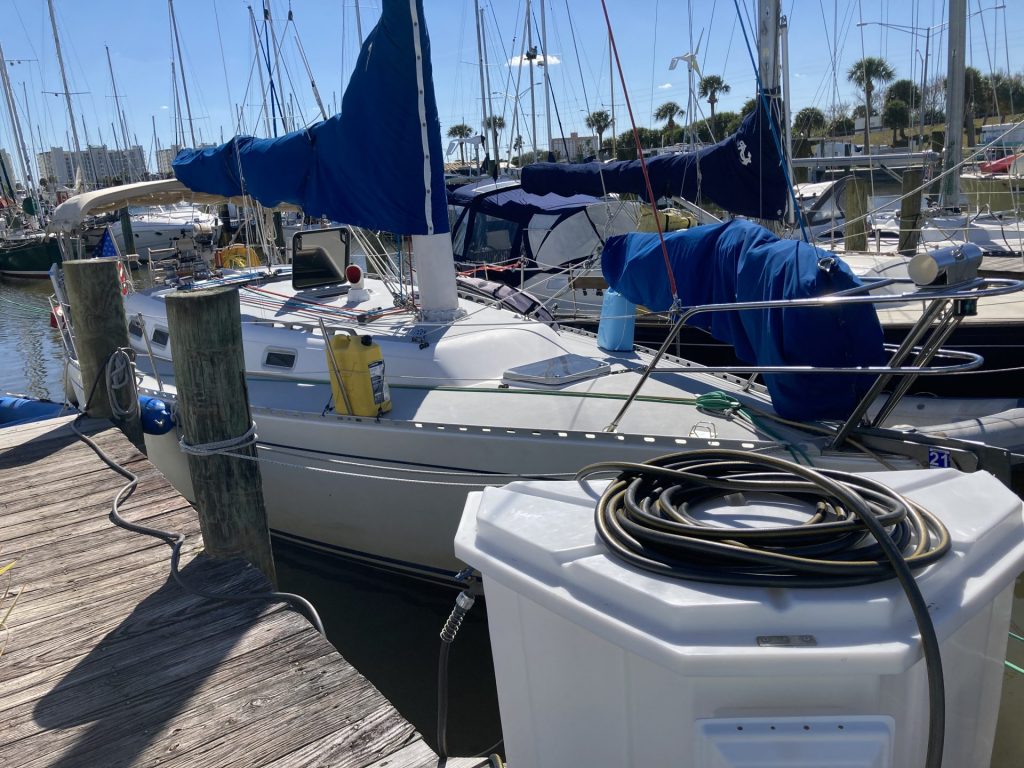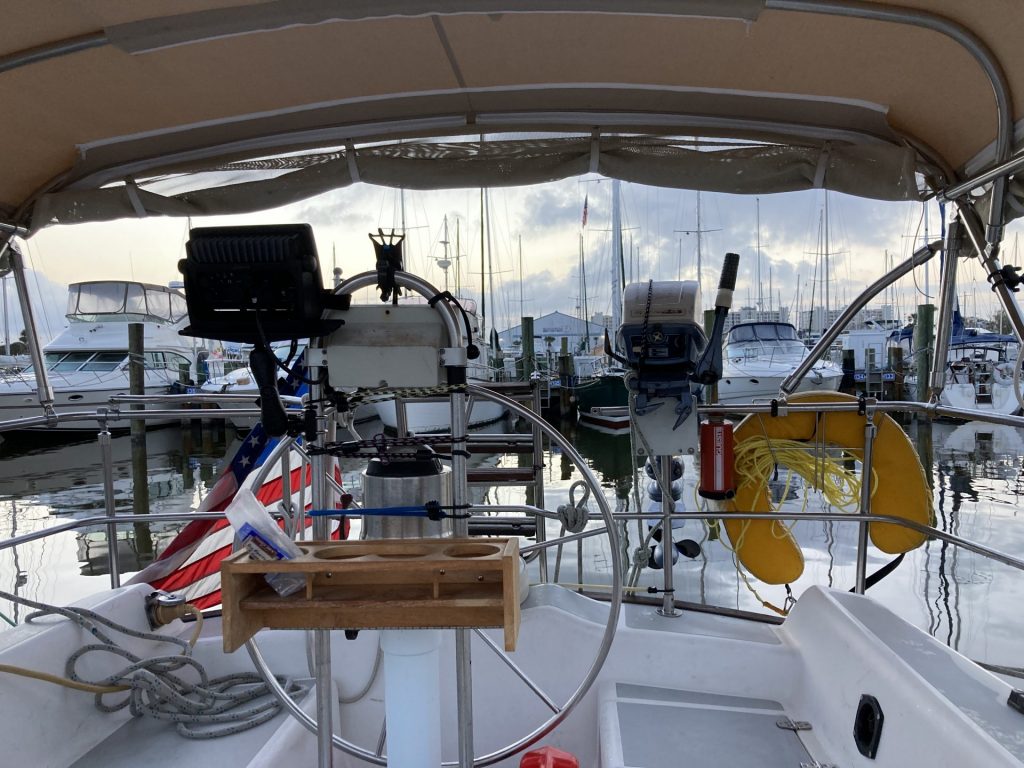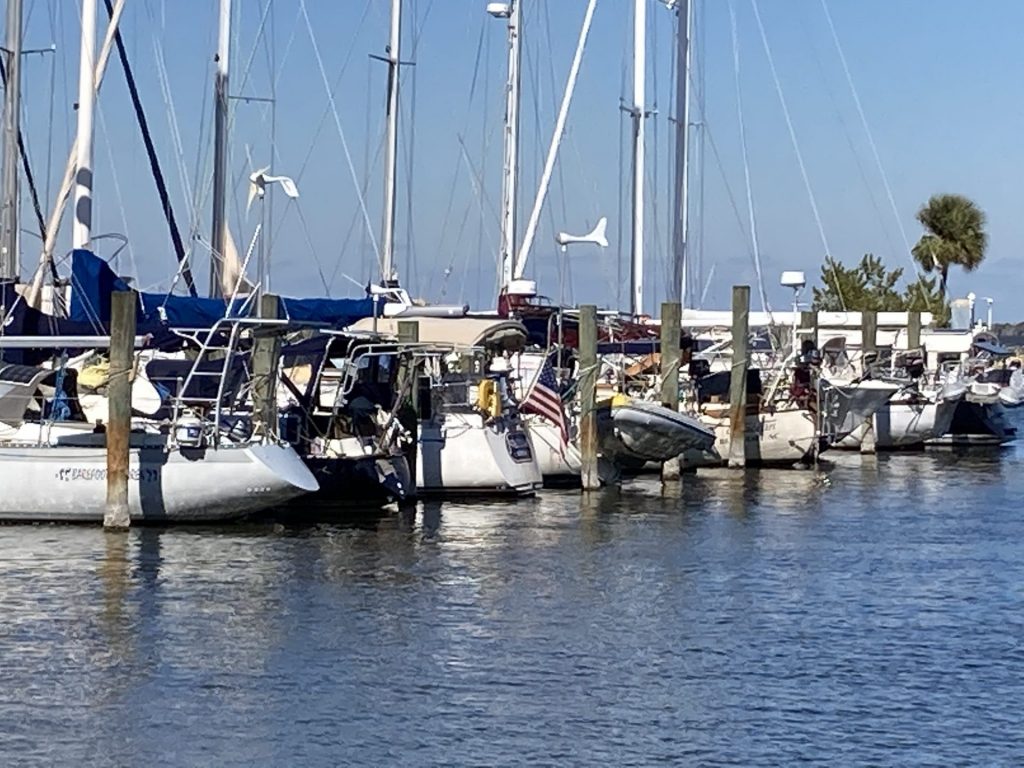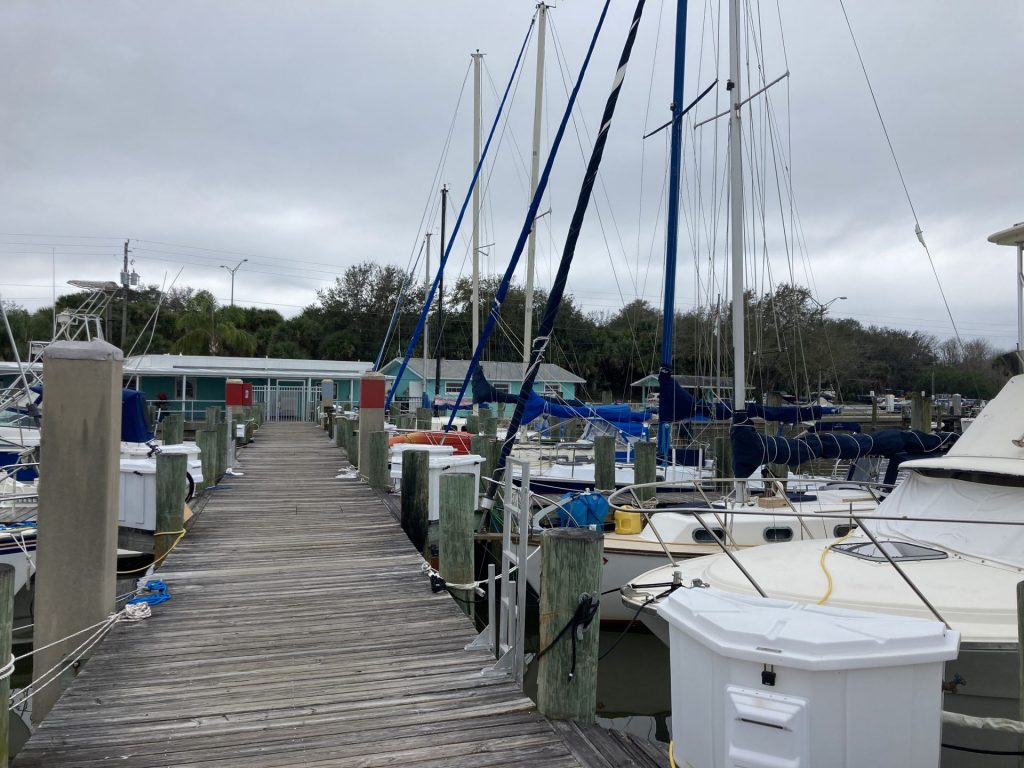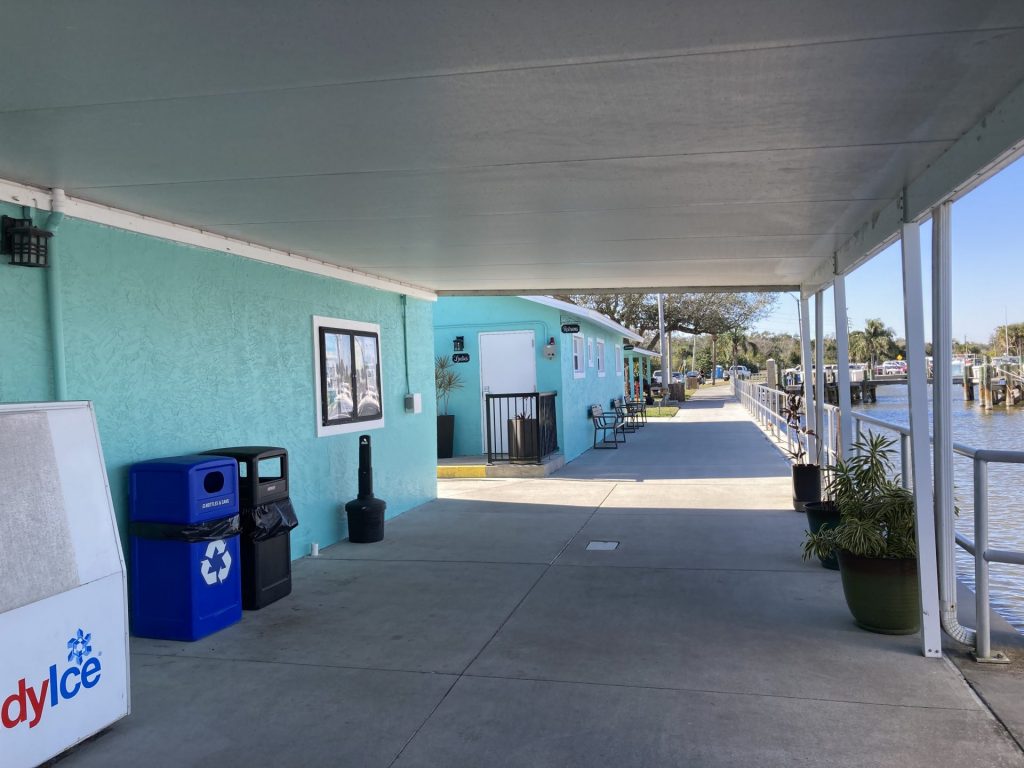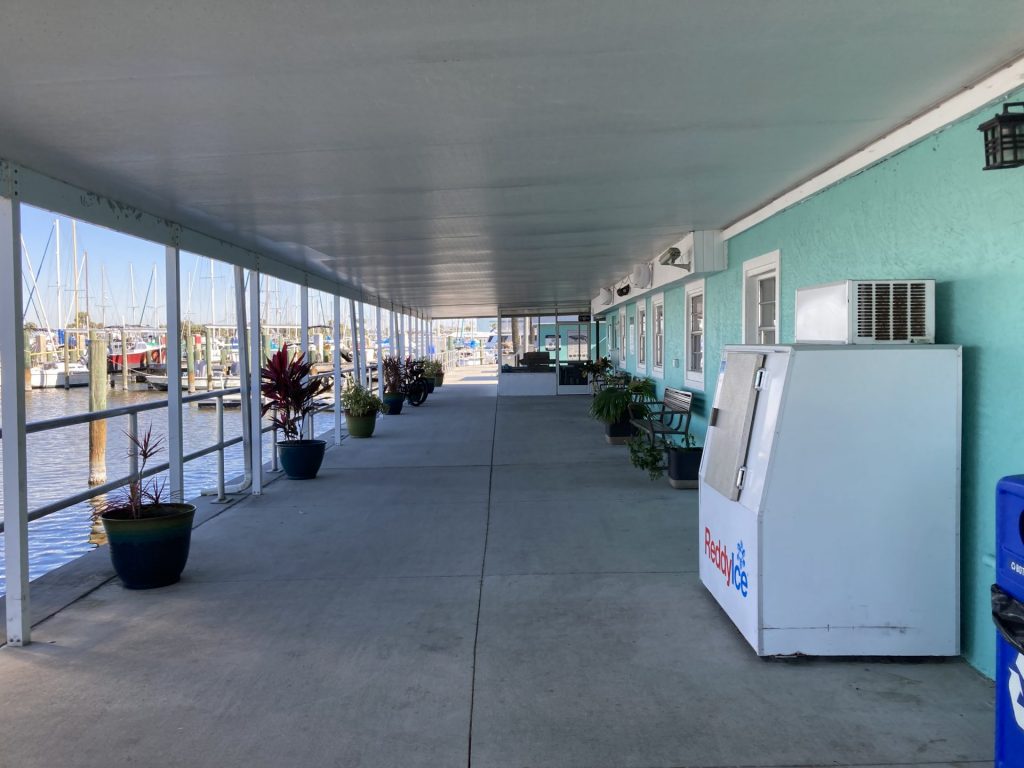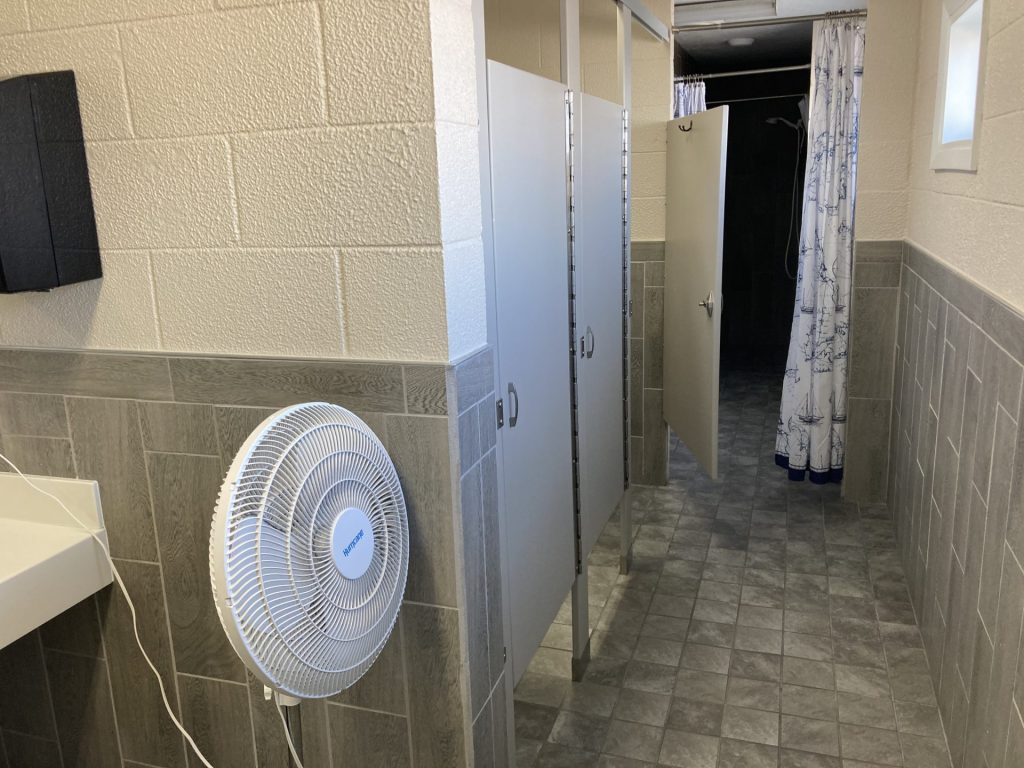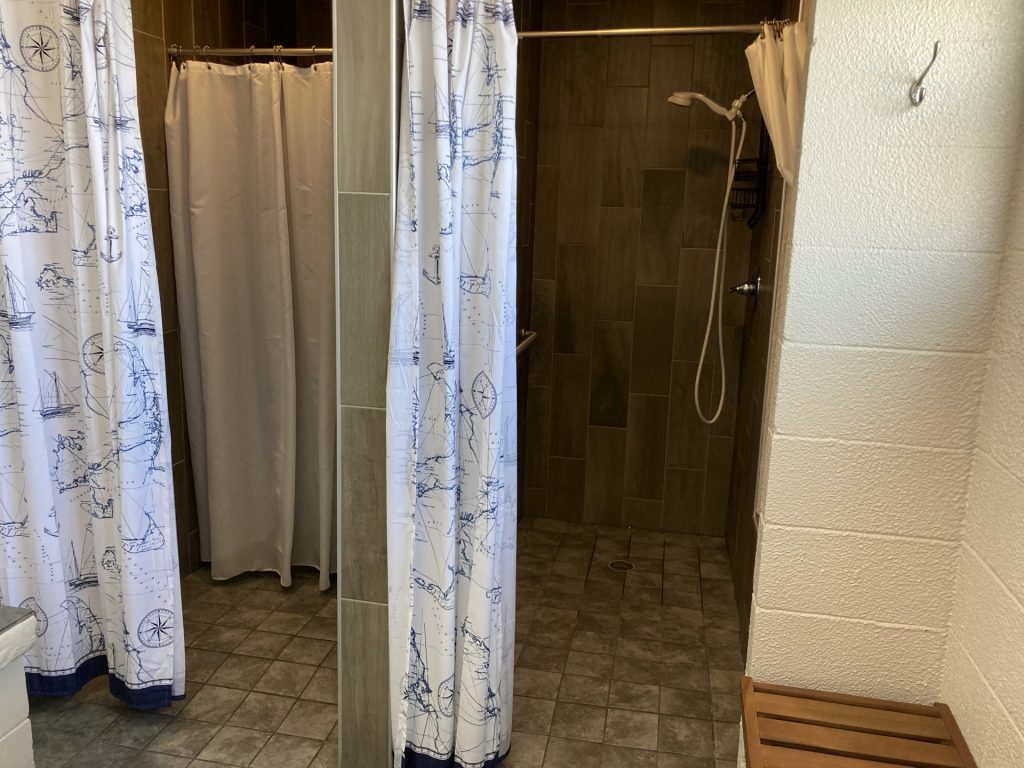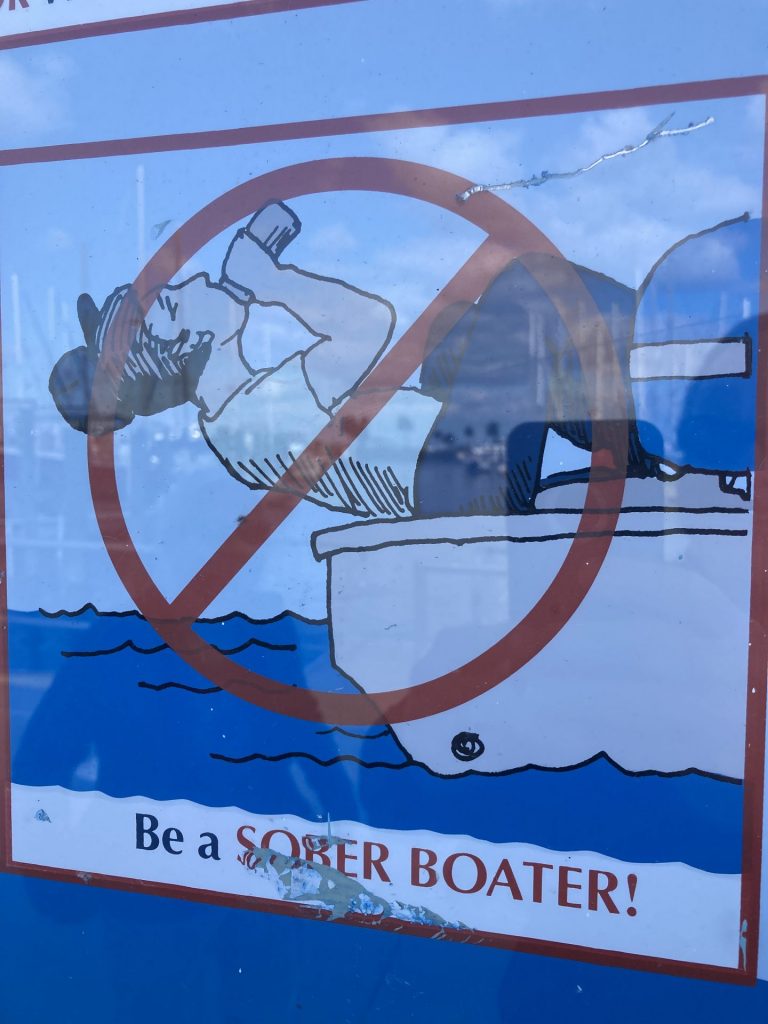 As mentioned in the previous post, we were planning to go on to Cocoa Village Marina for the month and made a spontaneous decision to stay here in Titusville. Because we are still thinking we can plan (when will we learn) we dropped the car off in Cocoa Village Marina and now had to go retrieve it and cancel our month long reservation! So our first day in Titusville we headed for the bus stop. The Space Coast bus line is great. It runs up and down the East coast from Titusville to Jupiter I think. So for a total of $2 we were taken all the way to Cocoa Village! It was awesome – we got a little nice tour of the coast from the land side.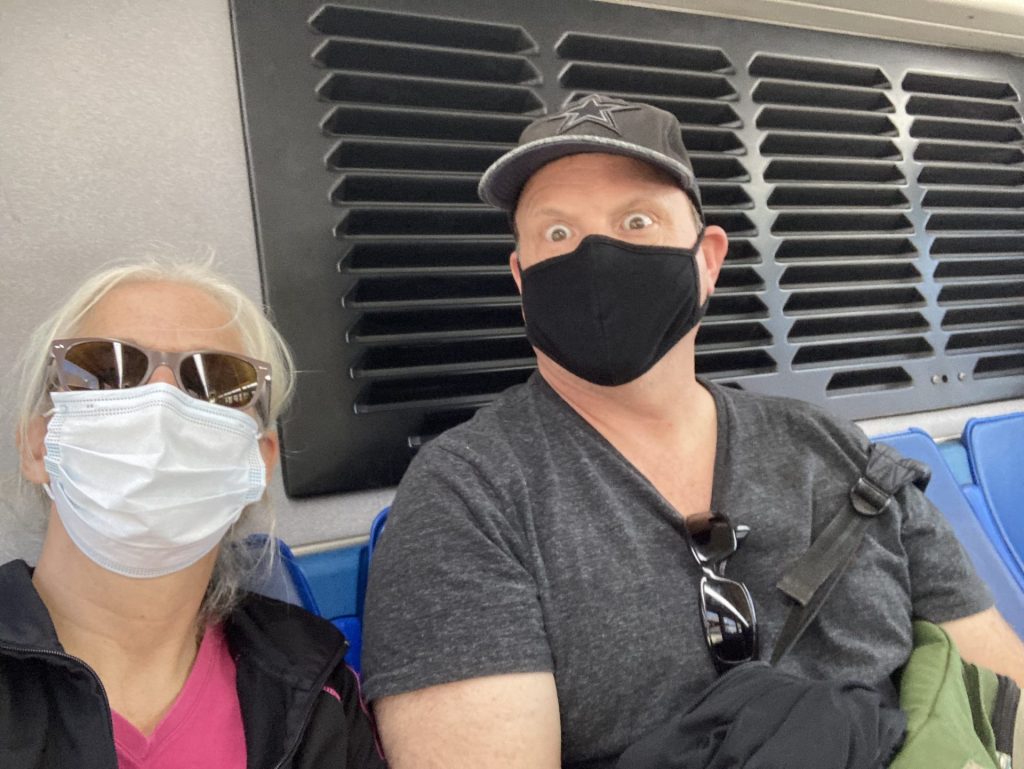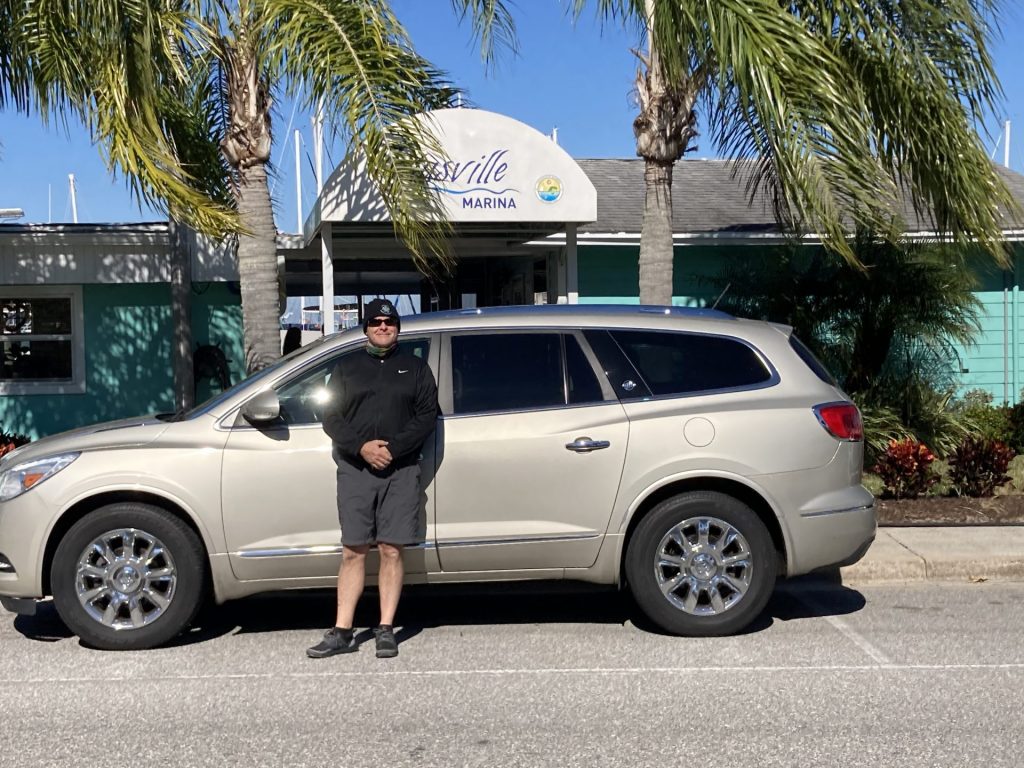 First stop once we had the car was the Space Coast beaches. Stew was thrilled that we were pretty close to the Atlantic.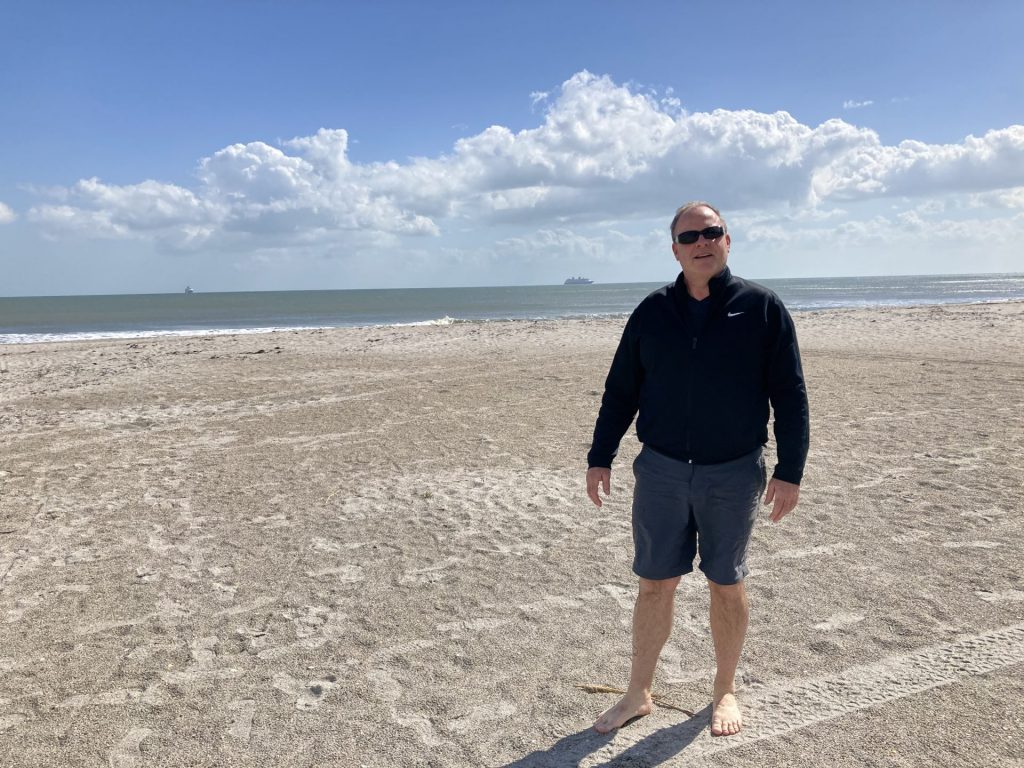 We made a quick over night trip to Mom and Dad's for their bikes so we could use those to explore even more around the area. The marina is sandwiched between two beautiful parks: Marina Park to the North and Sand Point Park to the South. Marina Park has a great dog park and skate park for kids with pavillions and boat launch. Sand Point Park, which would become my favorite park, has a splash park for kids, large pavillion and smaller gazebo pavilions, boat launch, and (wait for it) EXERCISE EQUIPMENT!! How awesome is this?? It also has a great lagoon with at least 3 (YES THREE) alligators and several large turtles and tons of wading birds, tons of white ibis!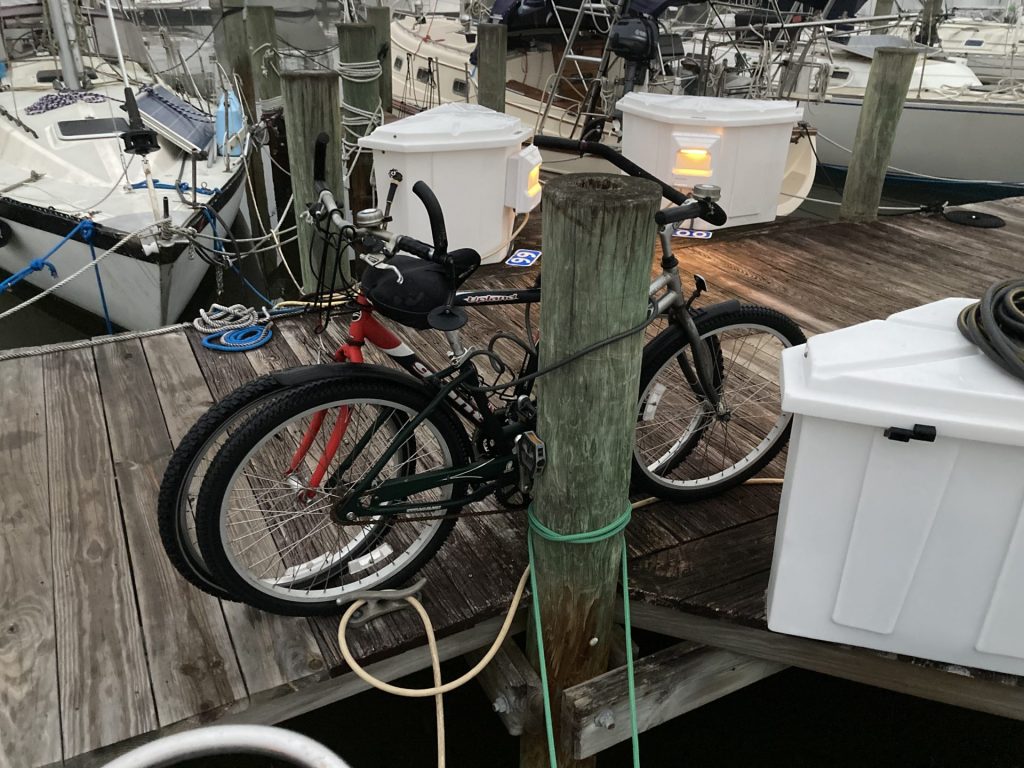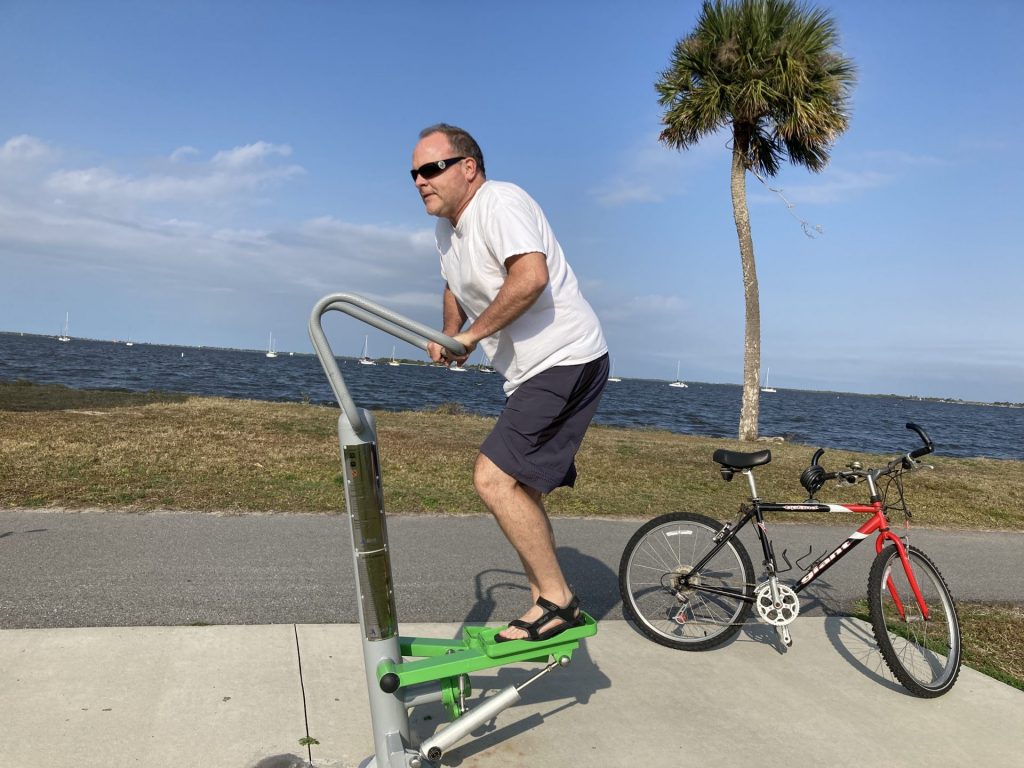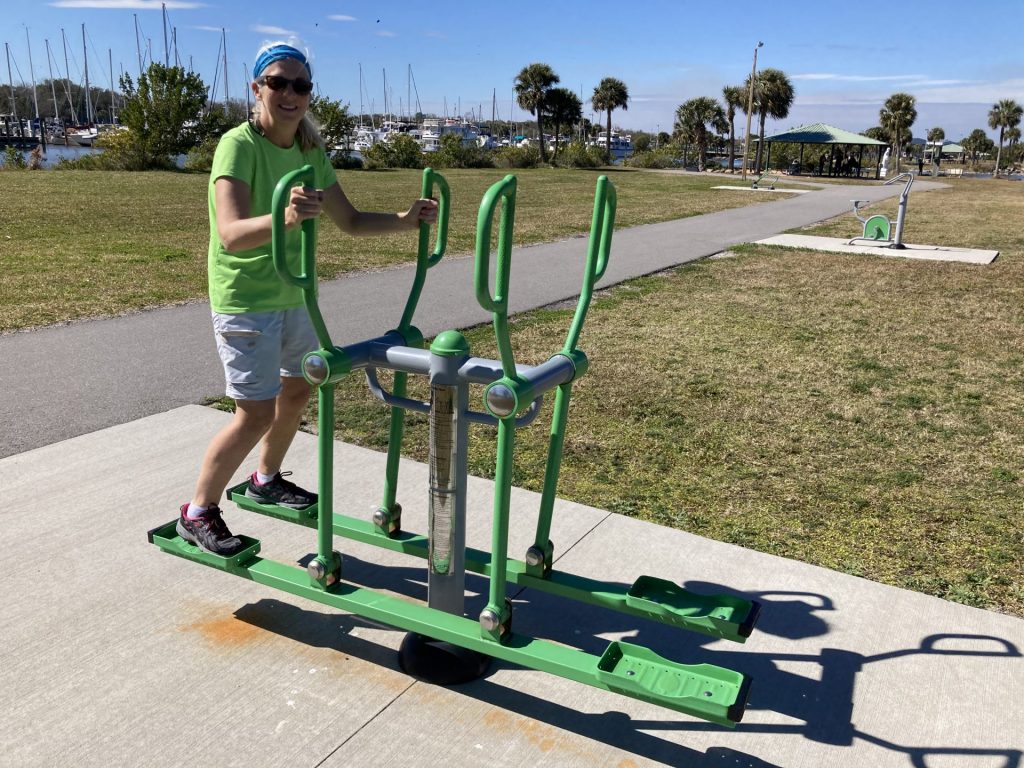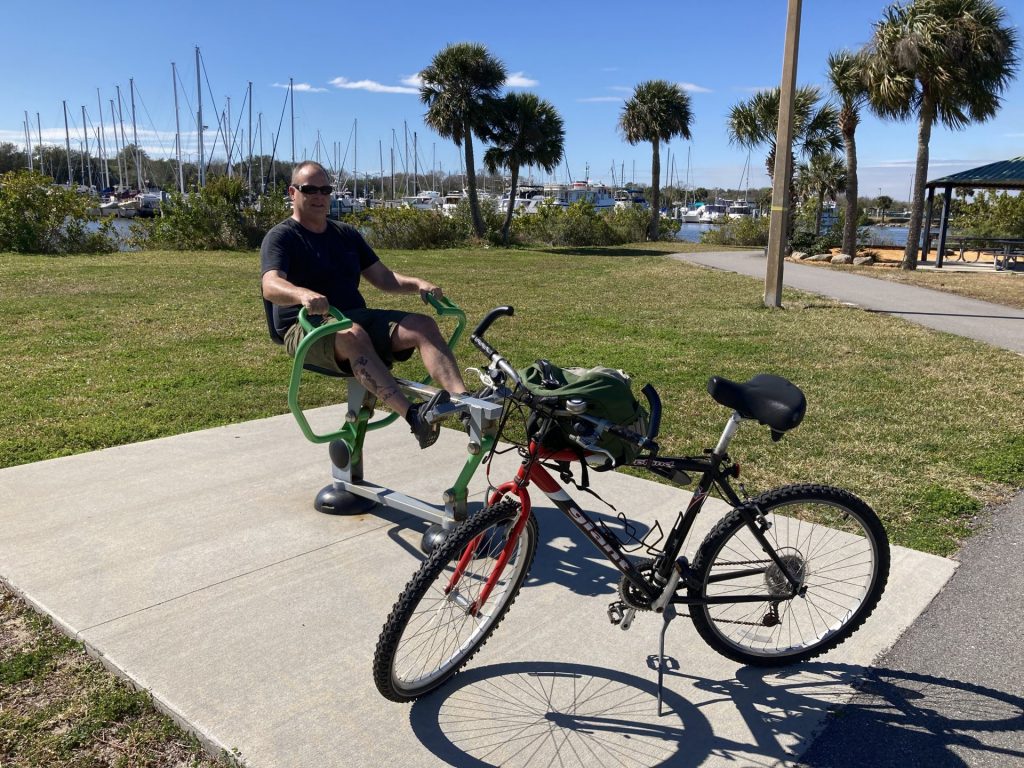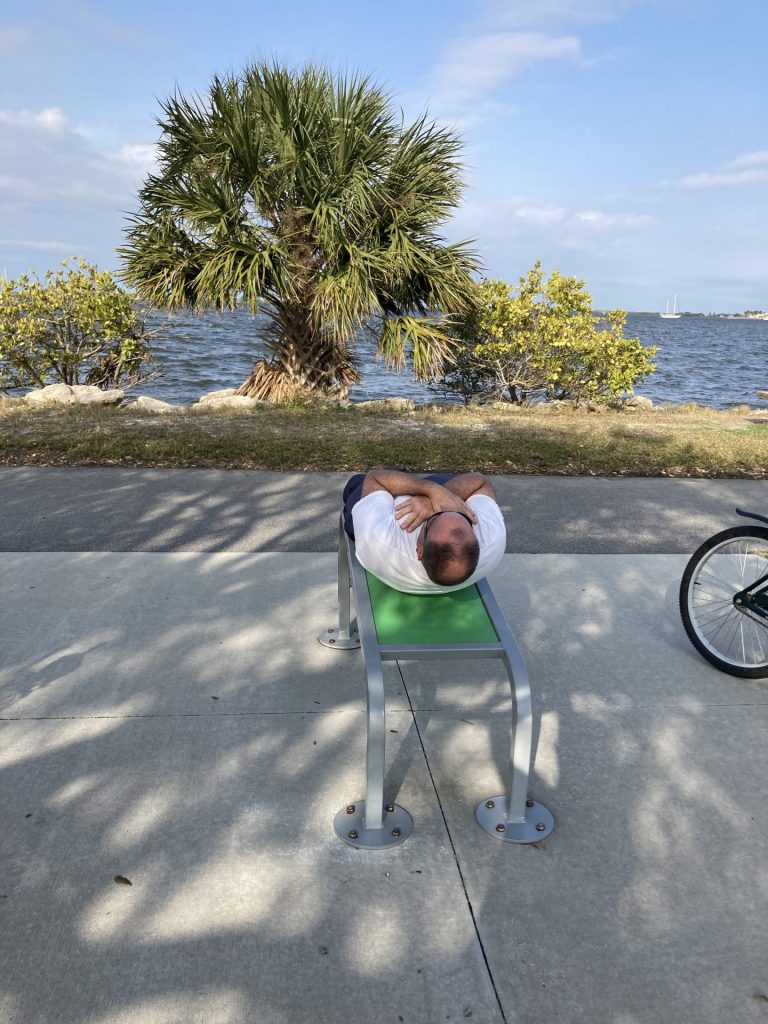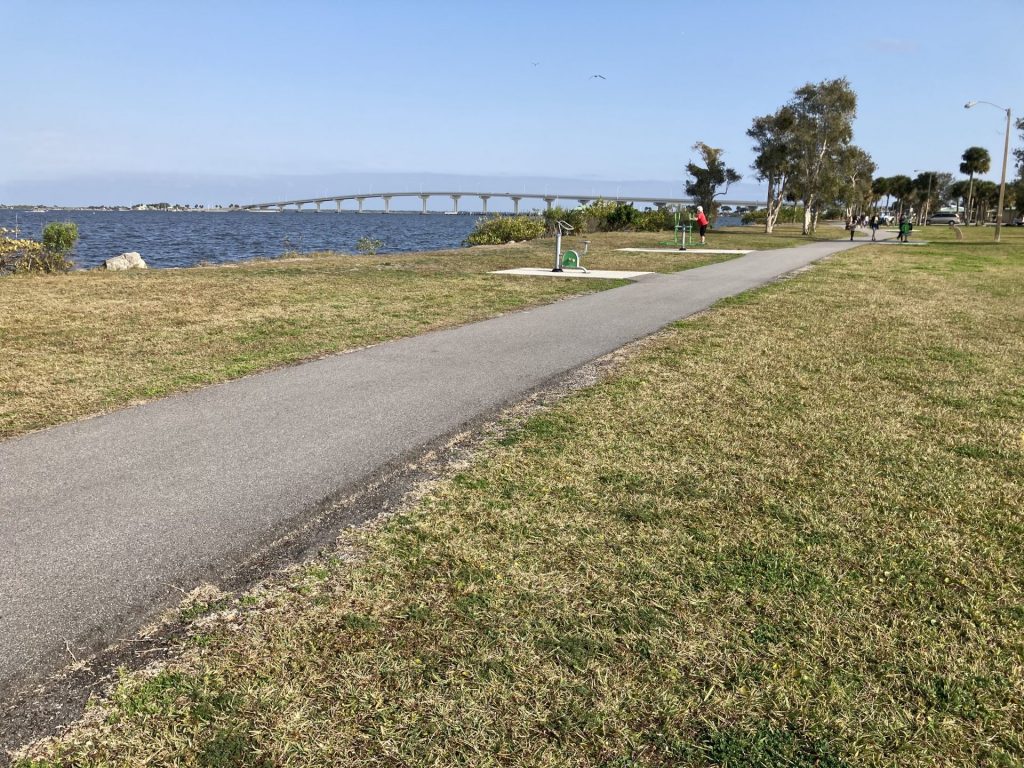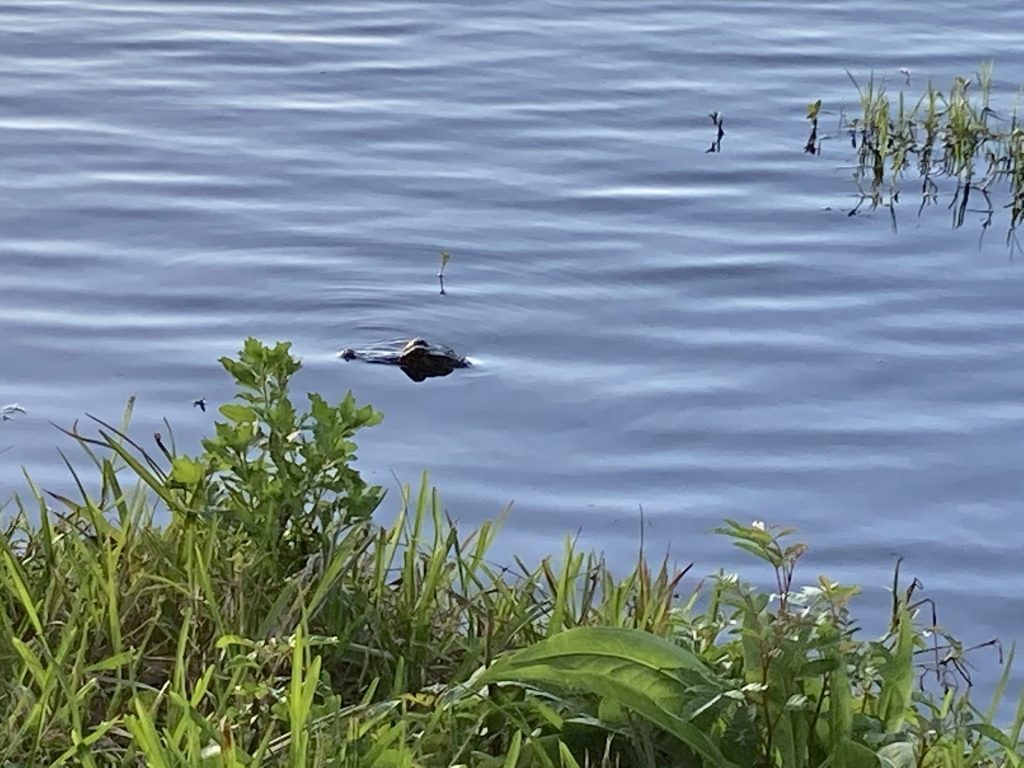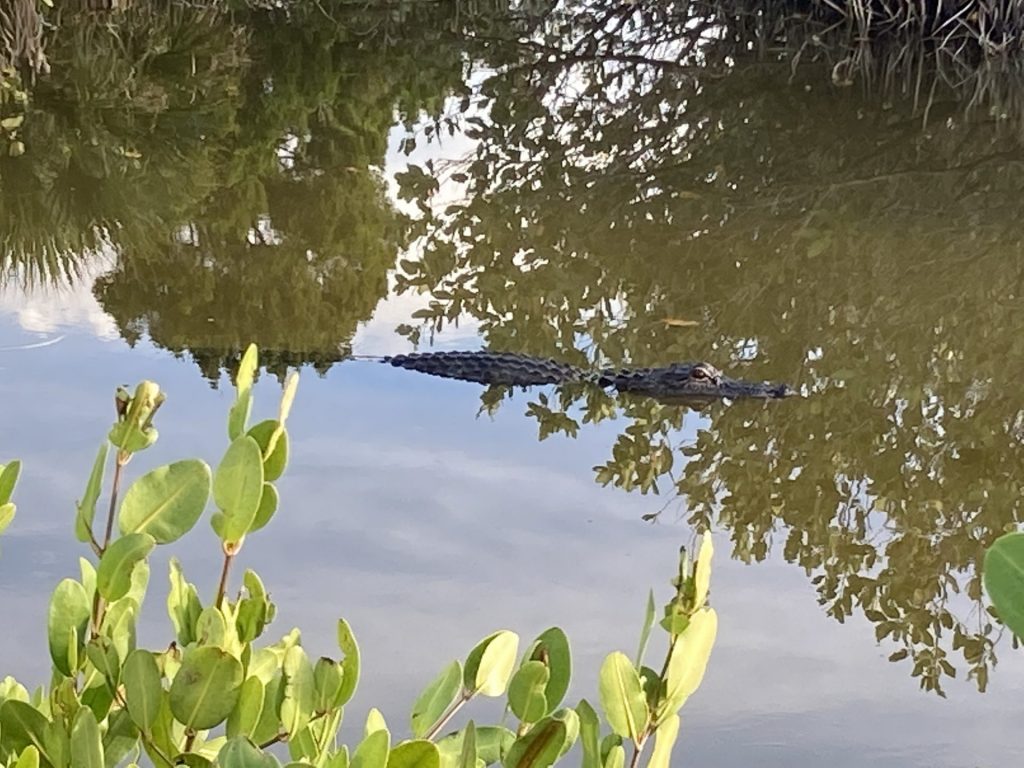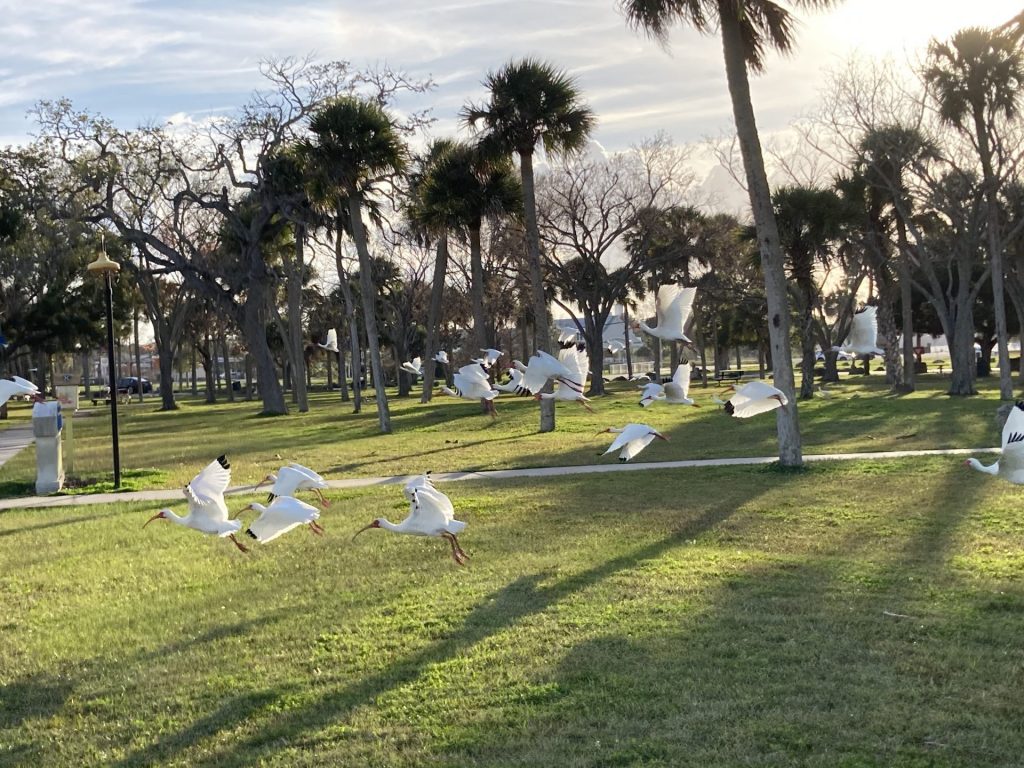 Just beyond the Sand Point Park was the A. Max Brewer Bridge with piers on both sides.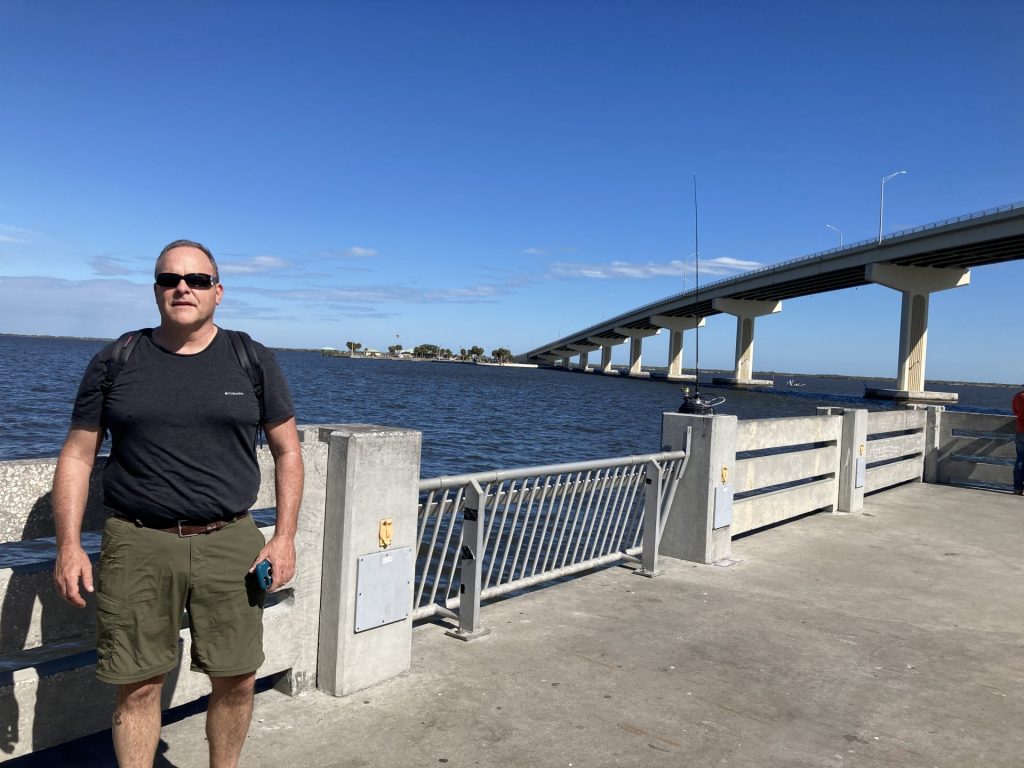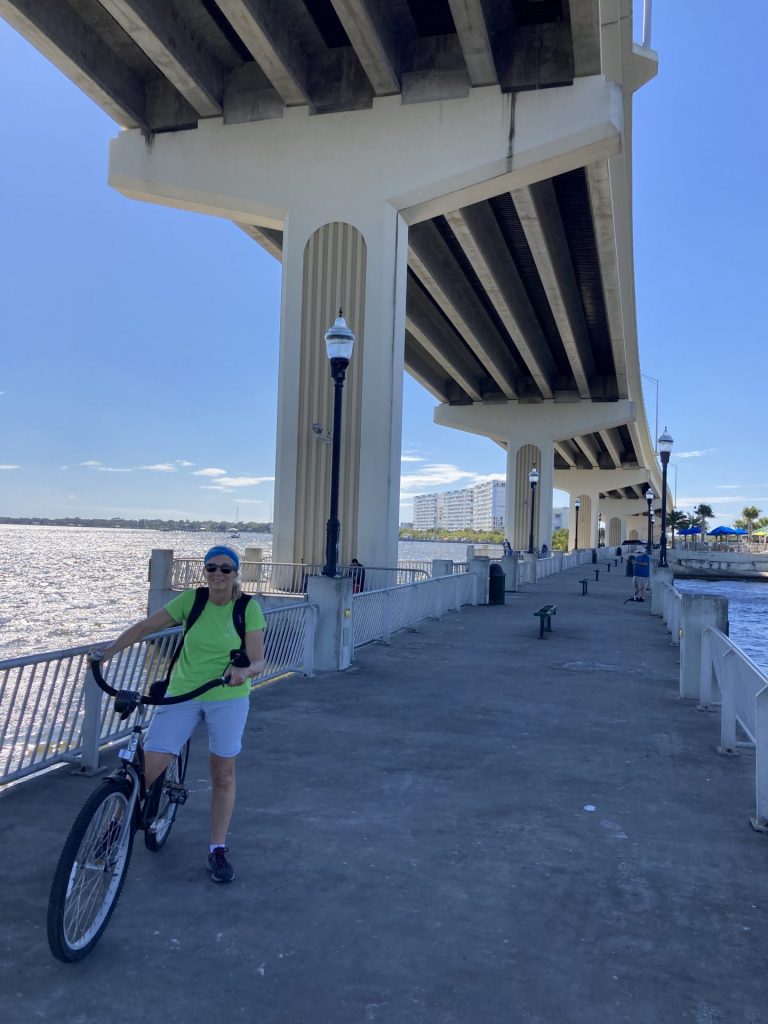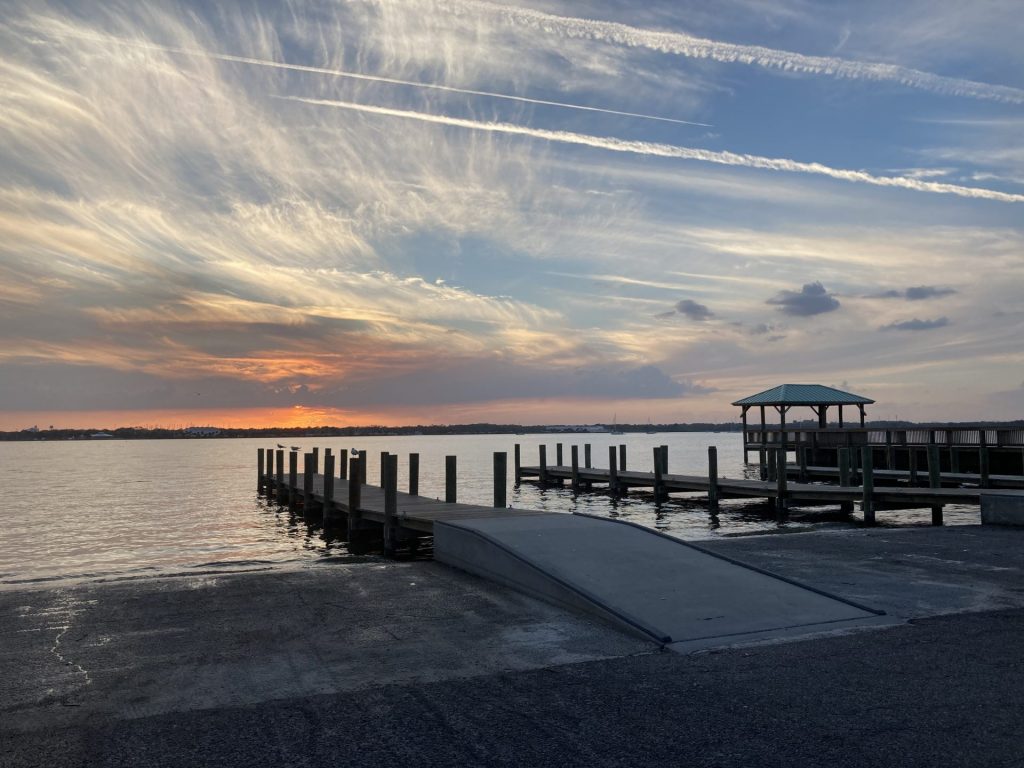 A bike trail continued all the way into Historic Downtown Titusville and through another park – Space View Park which contained memorials for all of the shuttle launches.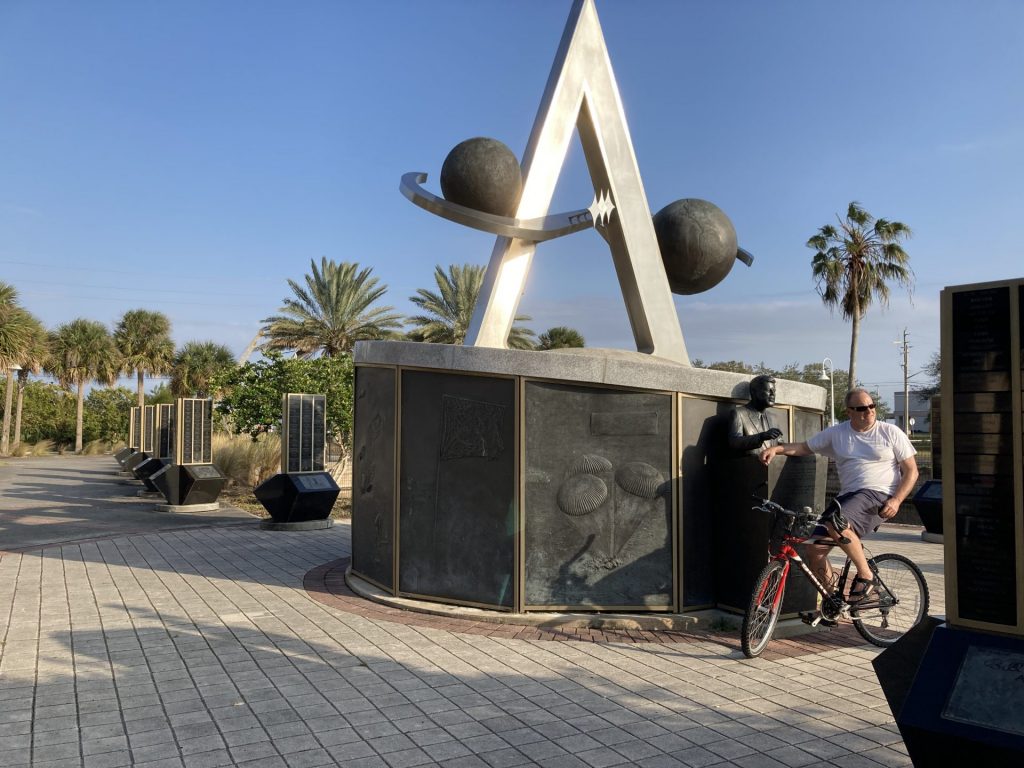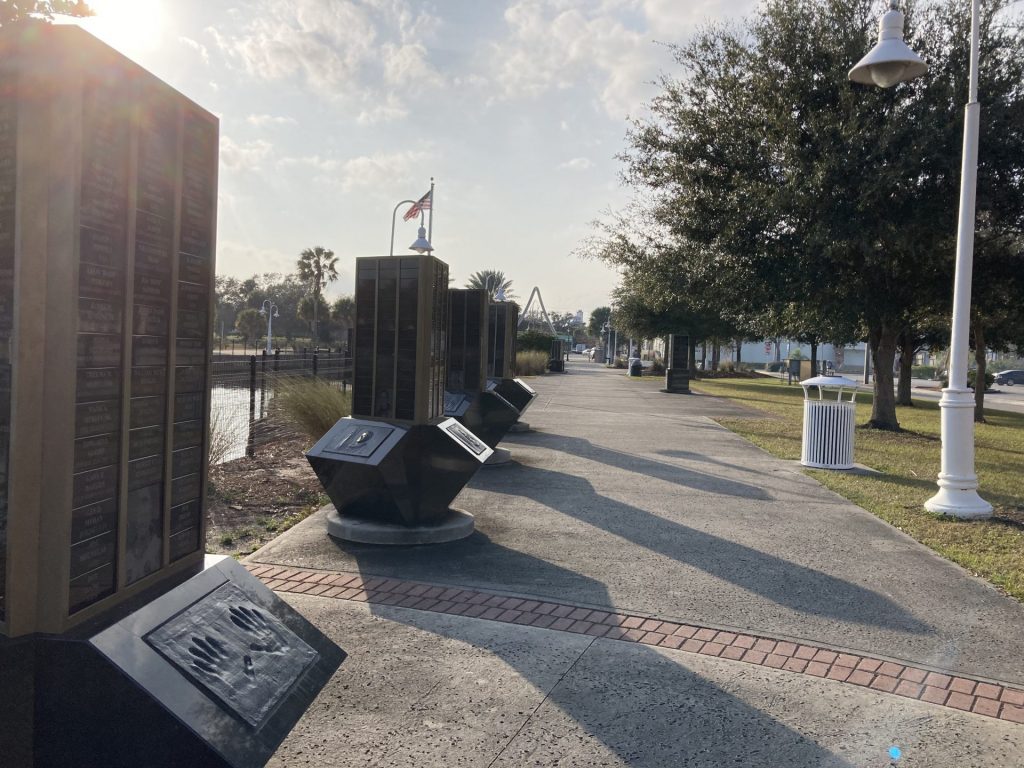 Across the A. Max Brewer Bridge was the Wildlife Refuge. The refuge took up most of this end of Merritt Island, just to the South East was Cape Canaveral. We hoped to see some launches while we were hanging in Titusville!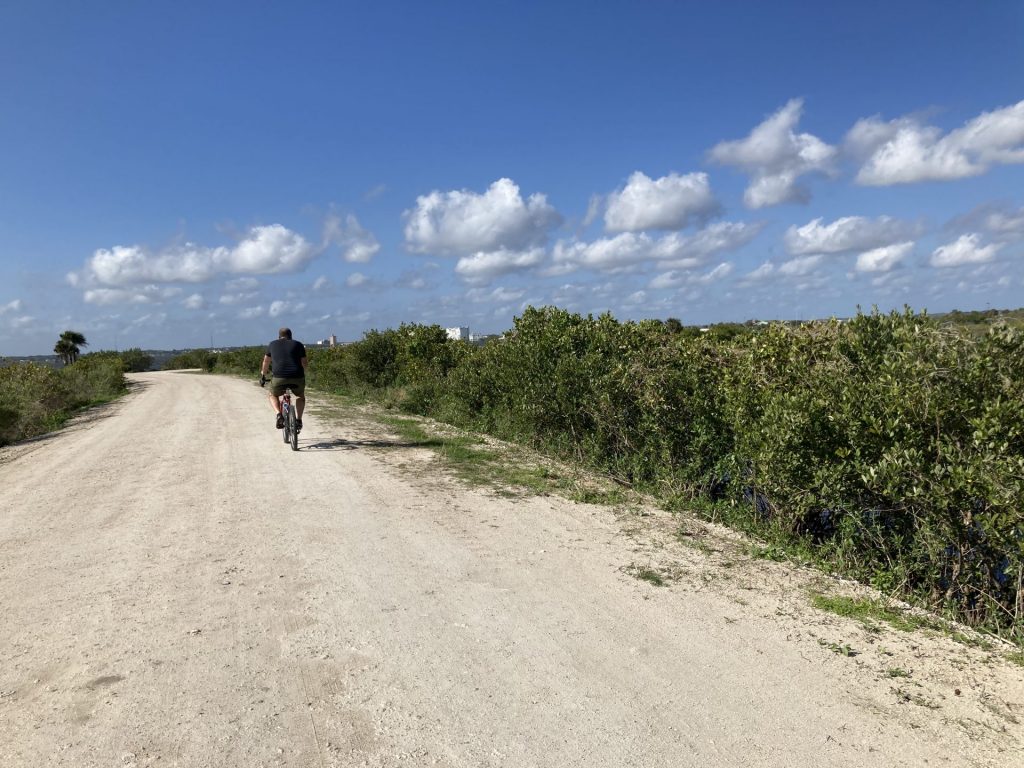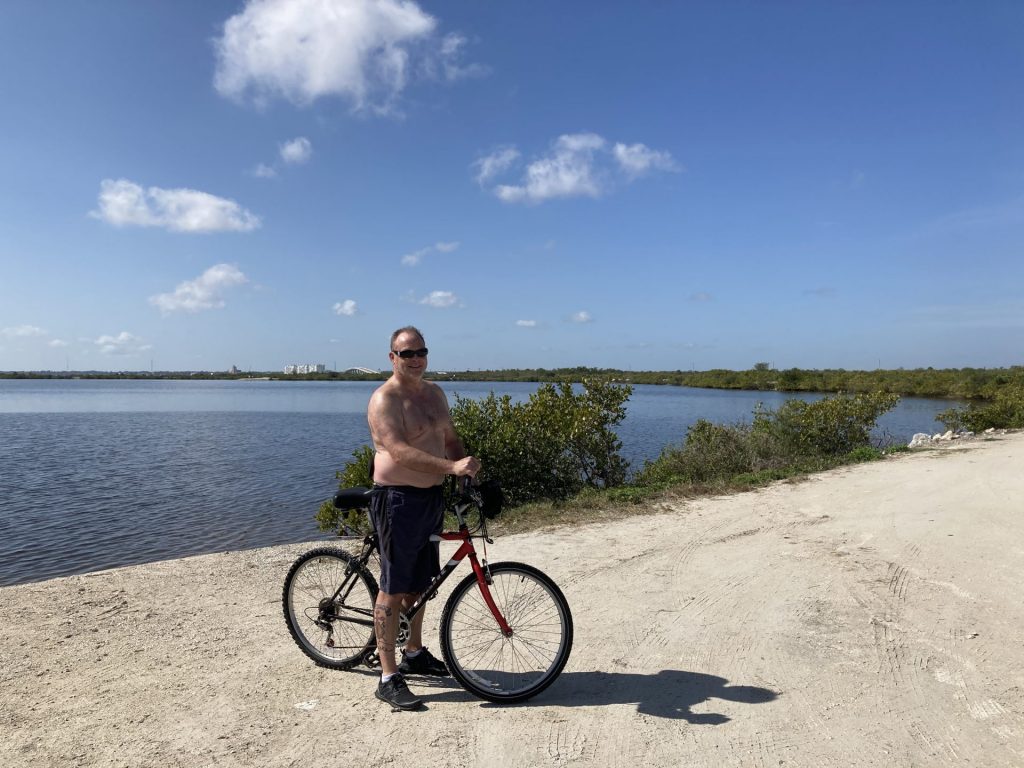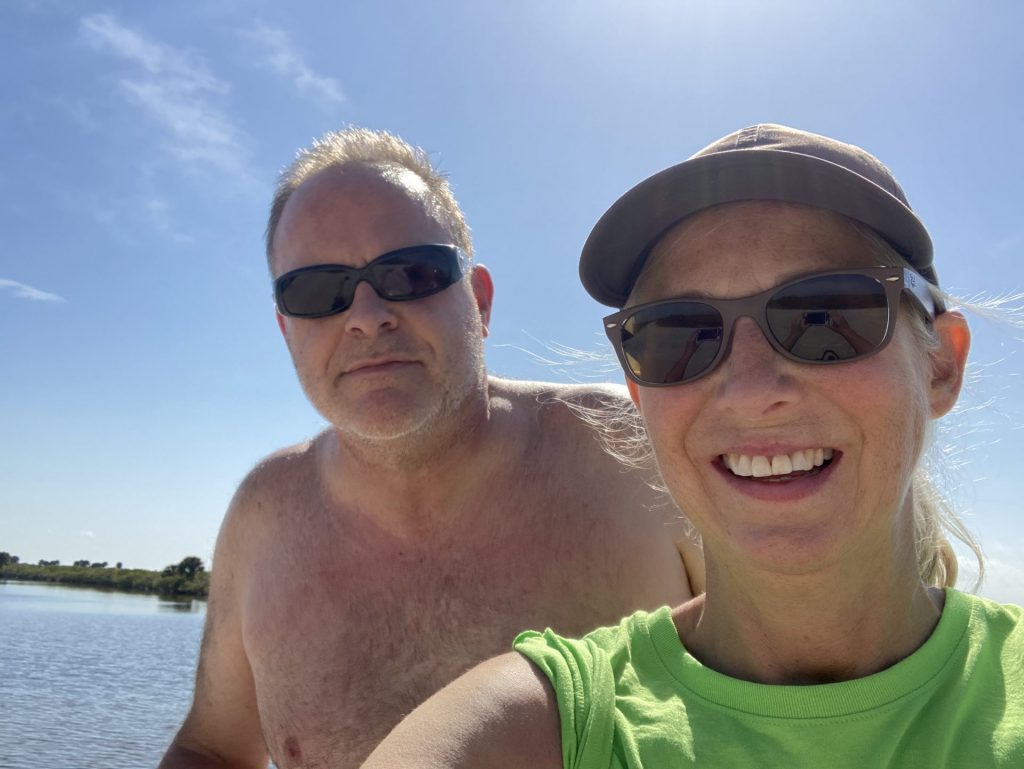 The Space Coast beaches are about 6 miles beyond the Wildlife Refuge. There are 13 on our end and 5 more accessed from New Smyrna, north of us. The beaches are part of the National Park so entrance etc is controlled. The beaches are very nice with parking lots, boardwalk access (most are ADA compliant), and bathrooms. There is no water (other than the Ocean) available on the beaches, so you need to bring your own.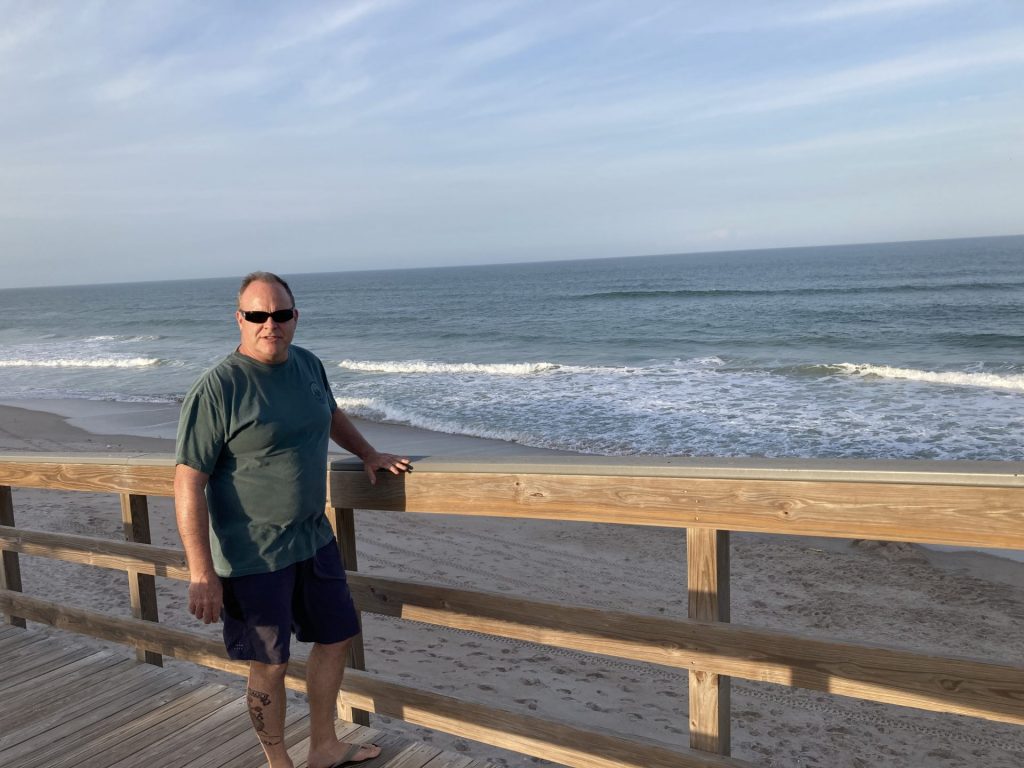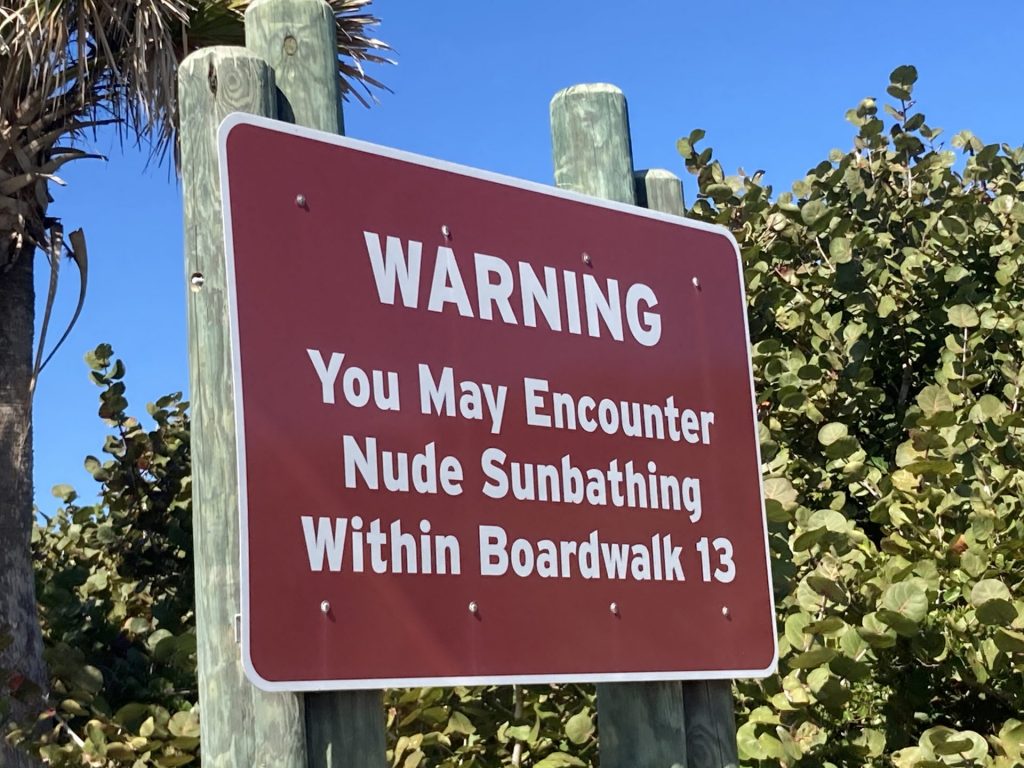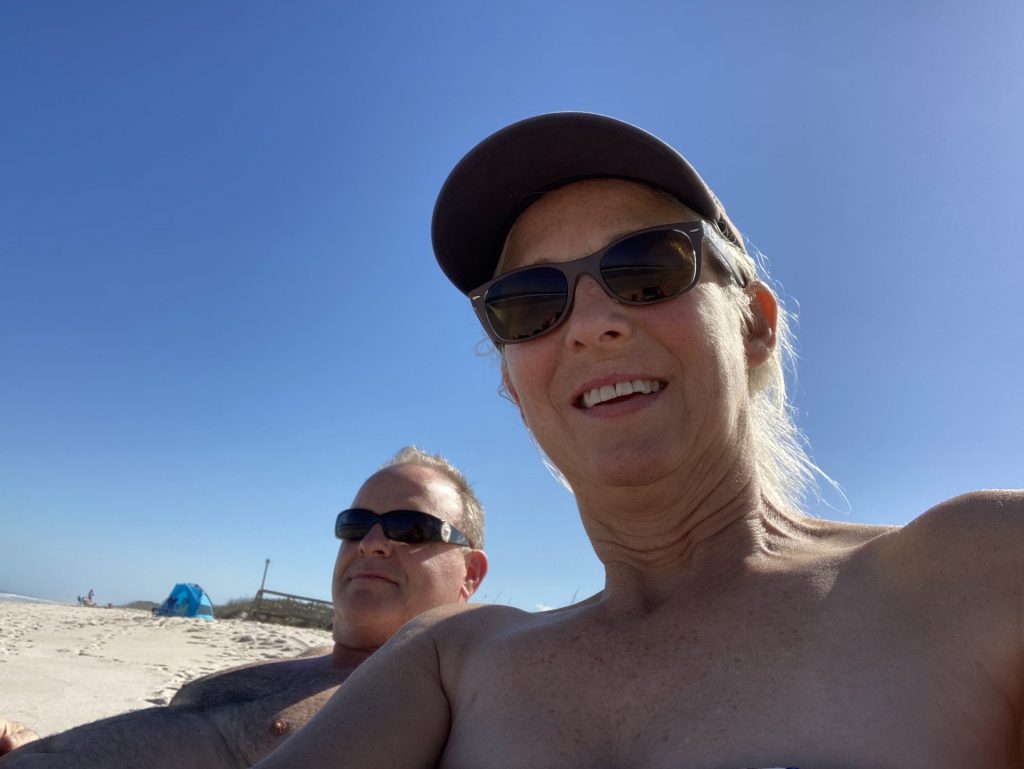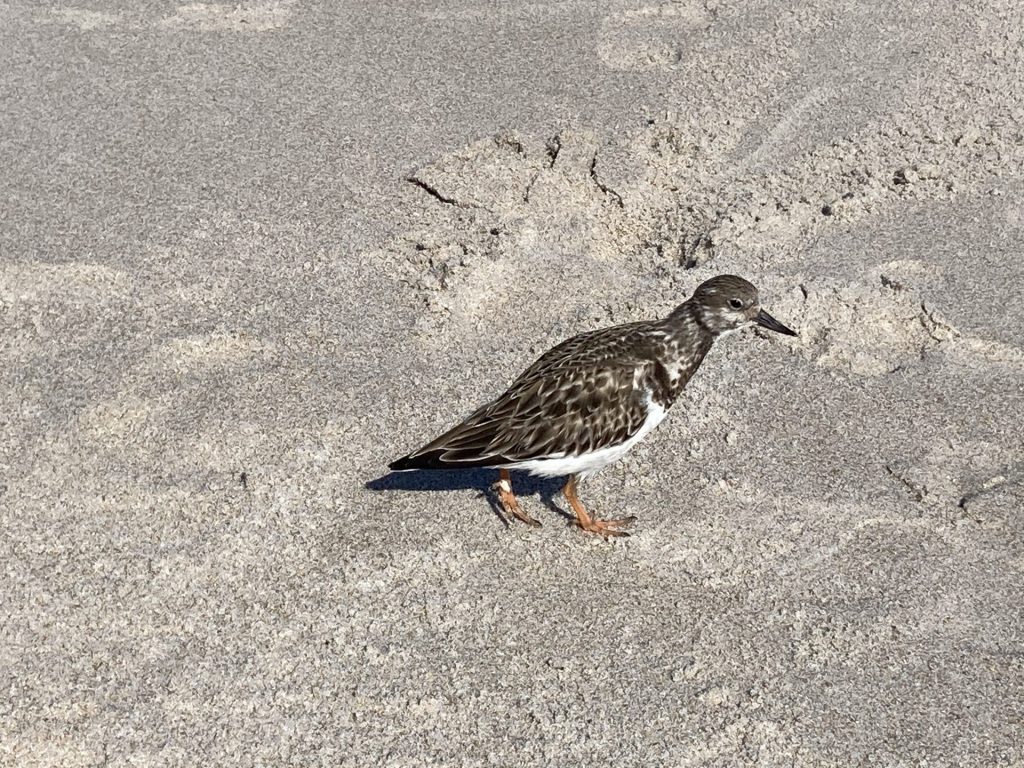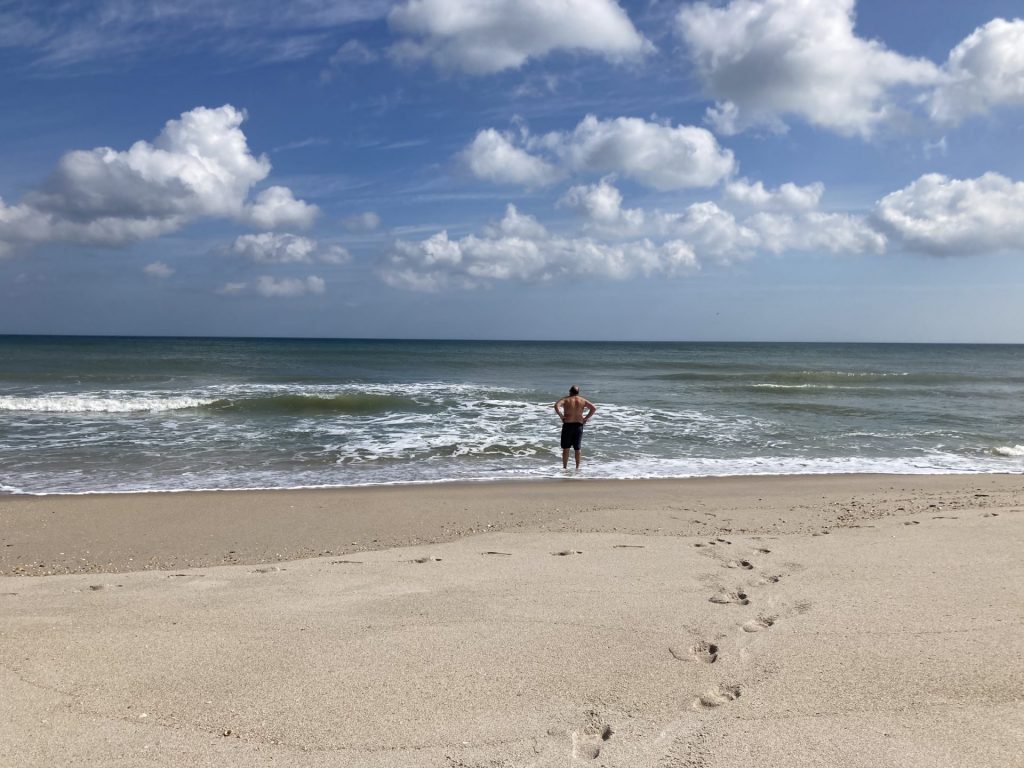 Embrace Uncertainty.
Some of the most beautiful
chapters in our lives
won't have a title
until much later.
– Bob Goff