Landing in Titusville?
Categories
Blog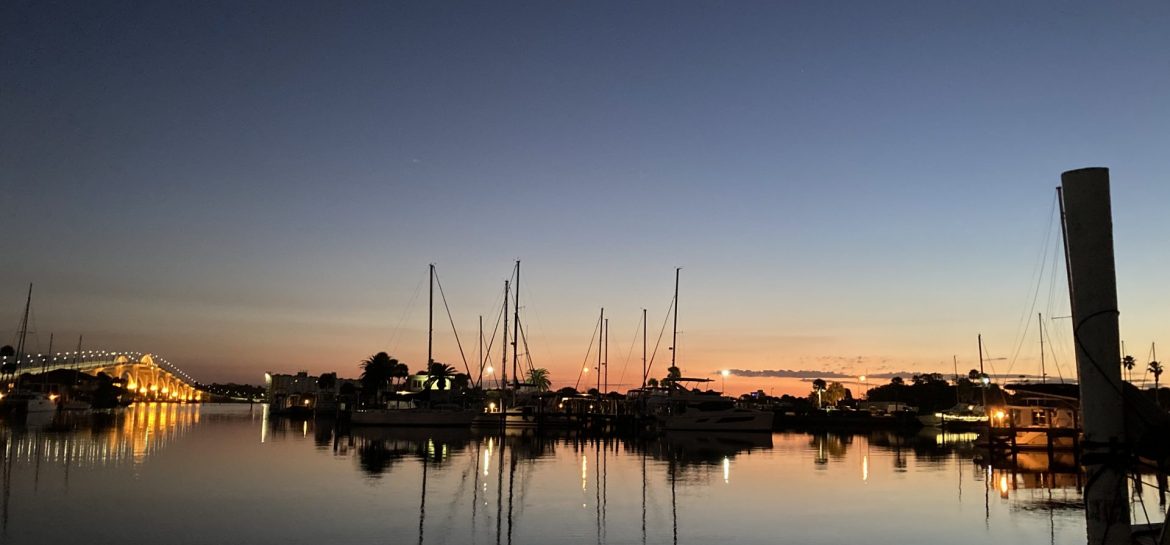 Started day: mile marker 829
Ended day: mile marker 878
We woke early to get a good start on our trip to Cocoa Beach Village marina. It would be a very long day. We thought we might be able to anchor on the way or get a mooring in Titusville, Fl.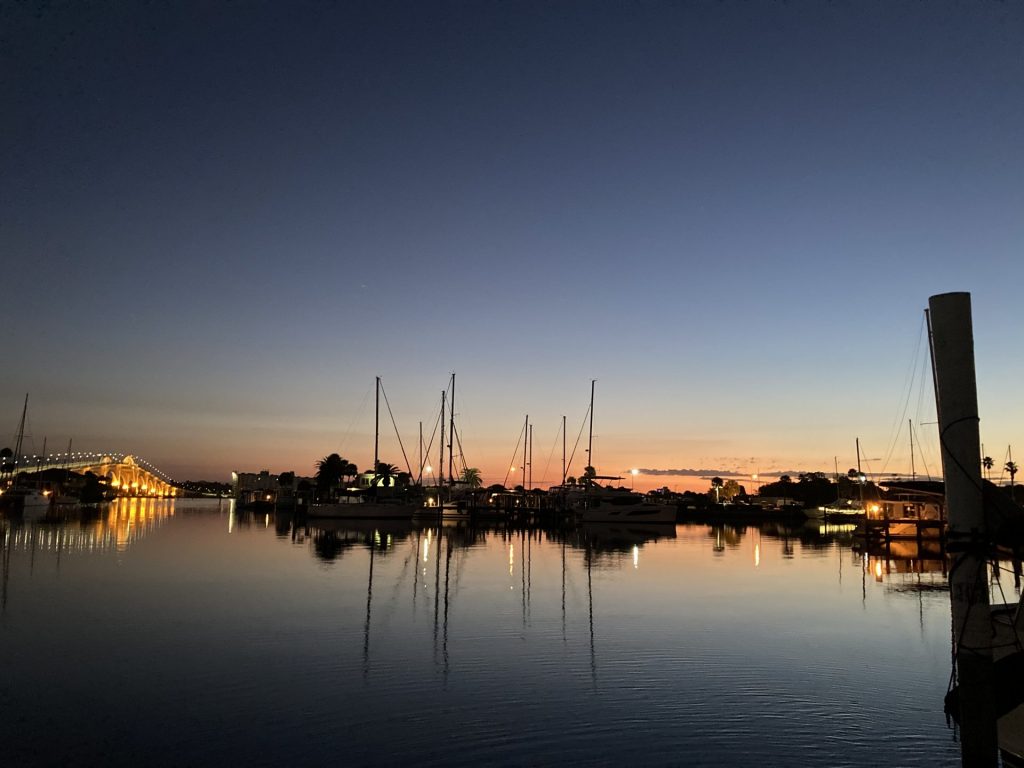 The day was really comfortable temperature. Had a good time and we were looking forward to Cocoa Beach and having a warmer resting place for the next month.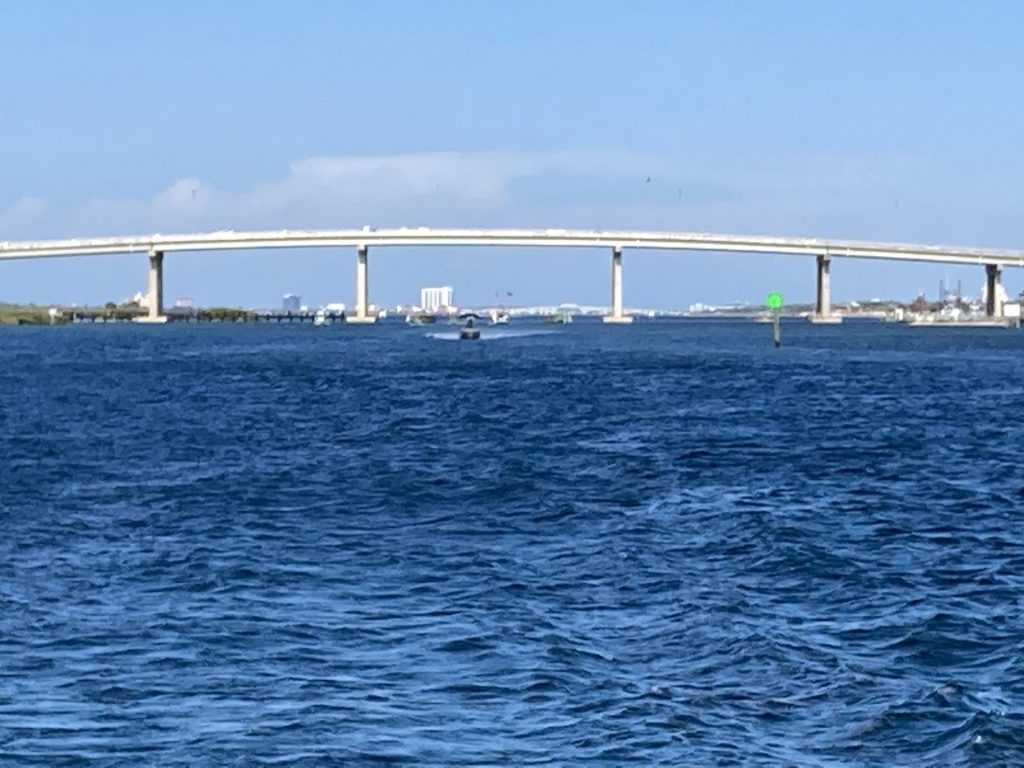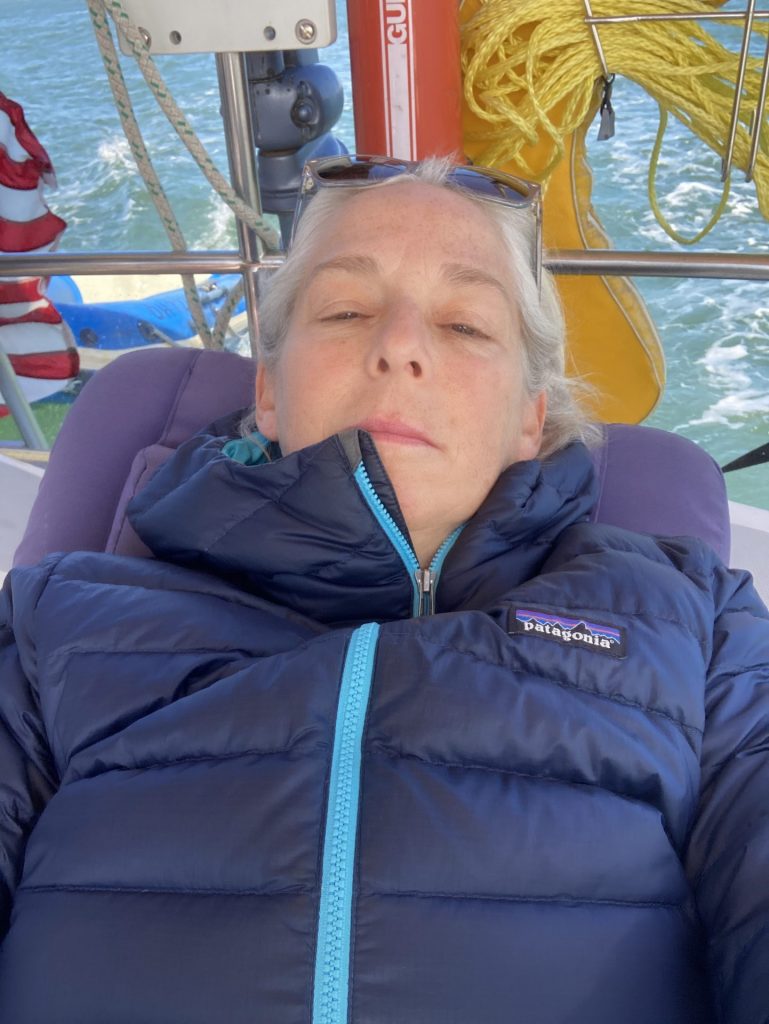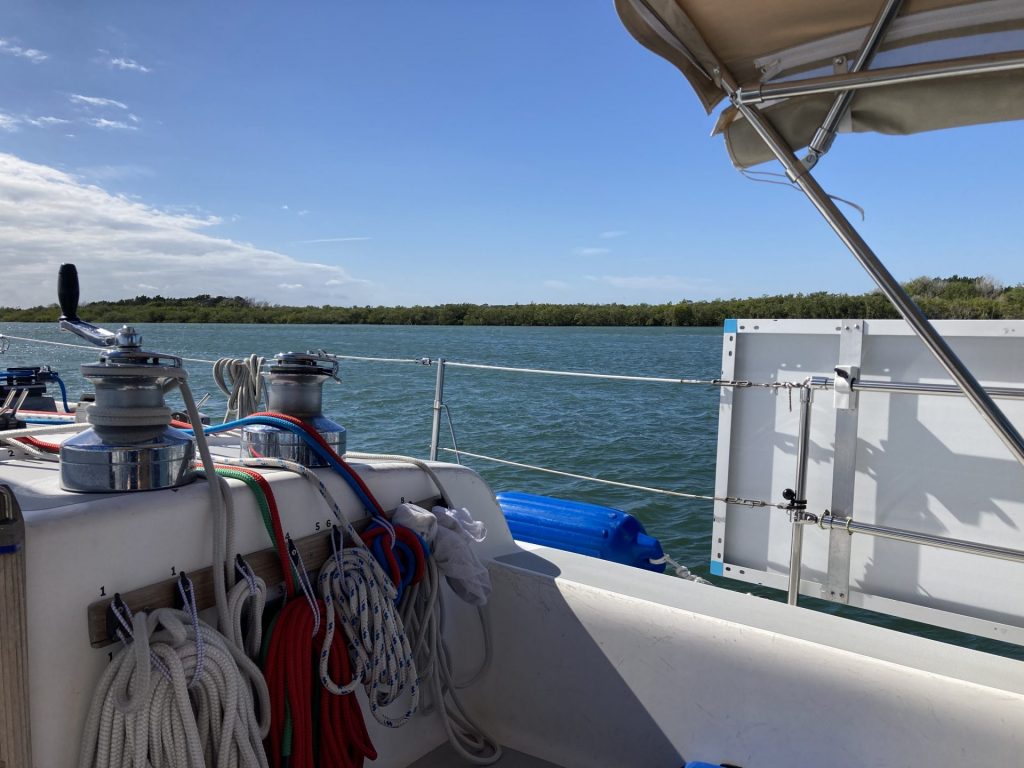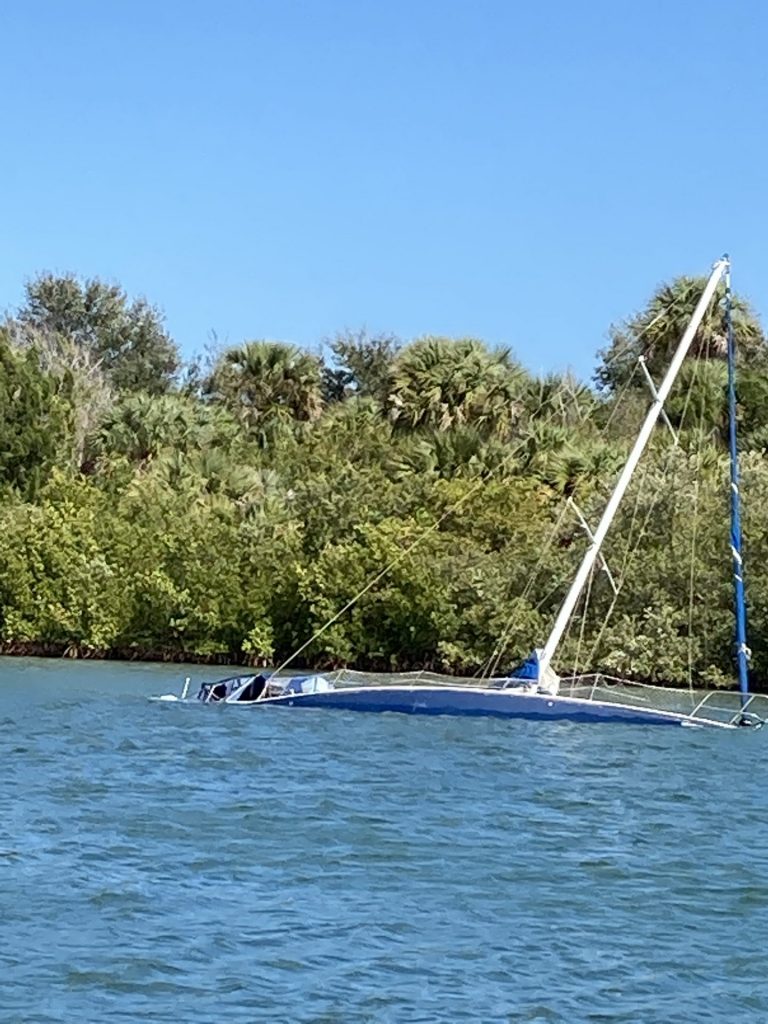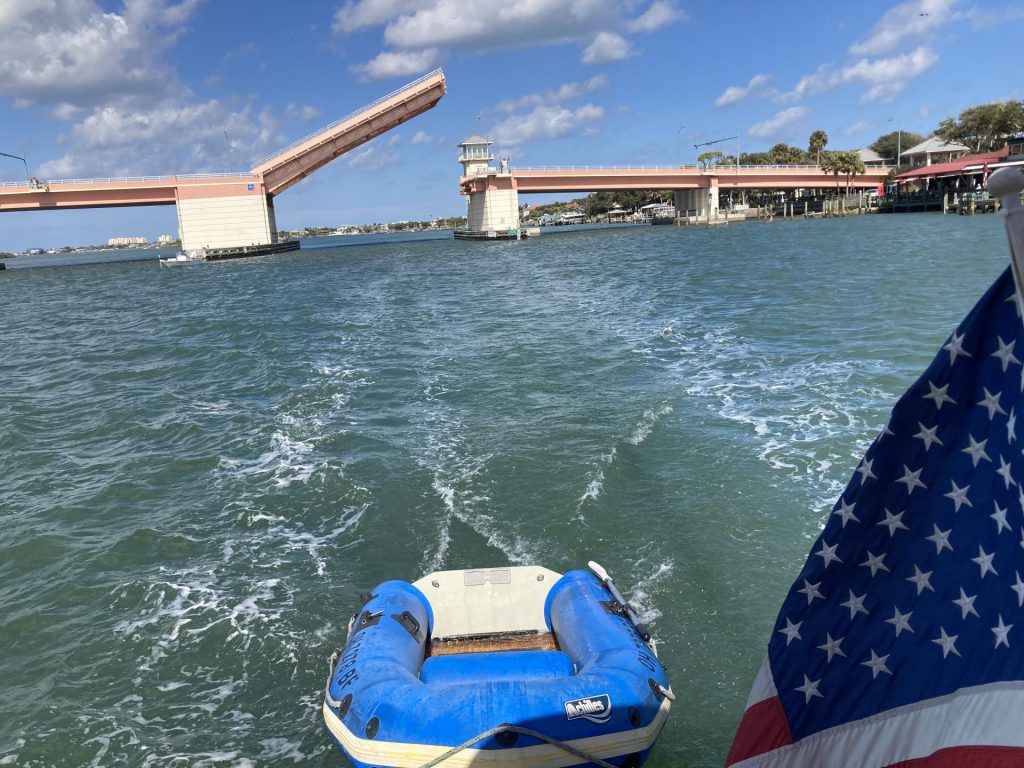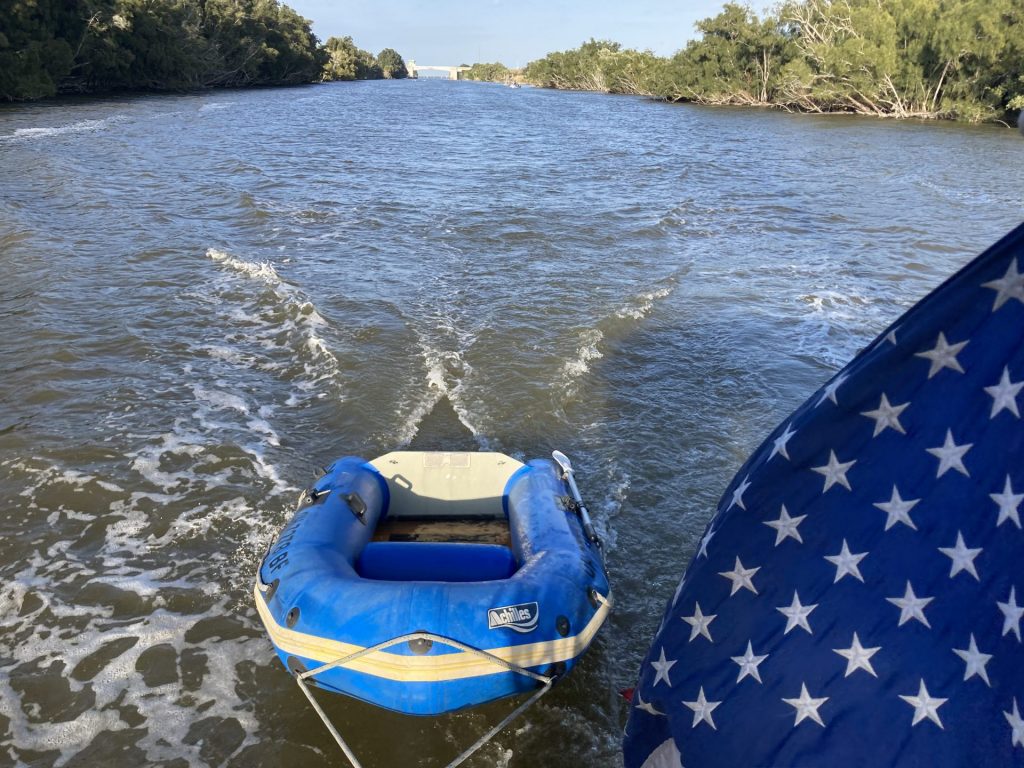 We arrived at Titusville and talked about grabbing a mooring for the night. We decided to pull into the dock for fuel. A thought kept running through my head – when we visited Cocoa Village marina the boats were dancing like crazy. The dock master told me that the dock we were on took a lot of wake and the boat would move quite a bit. Over the past week that just kept replaying – how was I going to cook? Live? sleep? etc!
So as Stew got fuel I thought I'd just check whether Titusville could give us a slip for the next month – they could!! At first glance they said "no", but then found us a slip on Dock D- D119!! So I took it! Without knowing anything about the marina – it was going to be our home for the next month.
Stew couldn't figure out what was going on as the dock hands were instructing him where to drive the boat – hahaha – he was so confused. Thankfully he was in agreement and Titusville Marina was alot cheaper per month than Cocoa Village Marina. And as we would find out – it had much more for us!!
Sometimes life drops blessings in your lap without your lifting a finger. Serendipity, they call it – Charlton Heston