Mom and Dad visit Hilton Head
Categories
Blog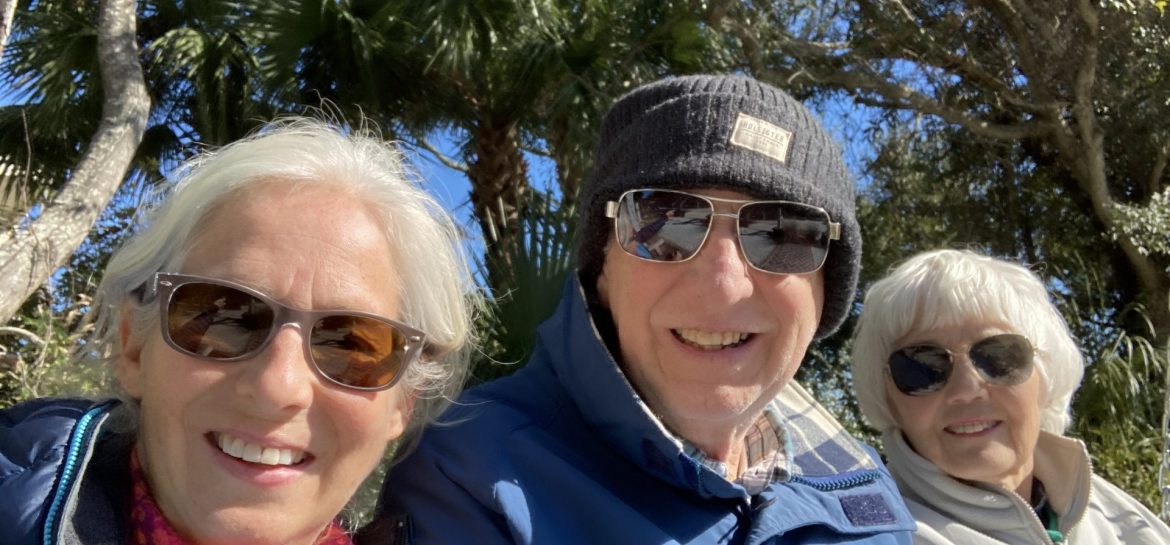 We left on January 4th (Monday) for Hilton Head, taking Mom and Dad with us. We set up an airbnb near Coligny Park Beach so they could stay the week and enjoy some of the things they used to do when they lived here.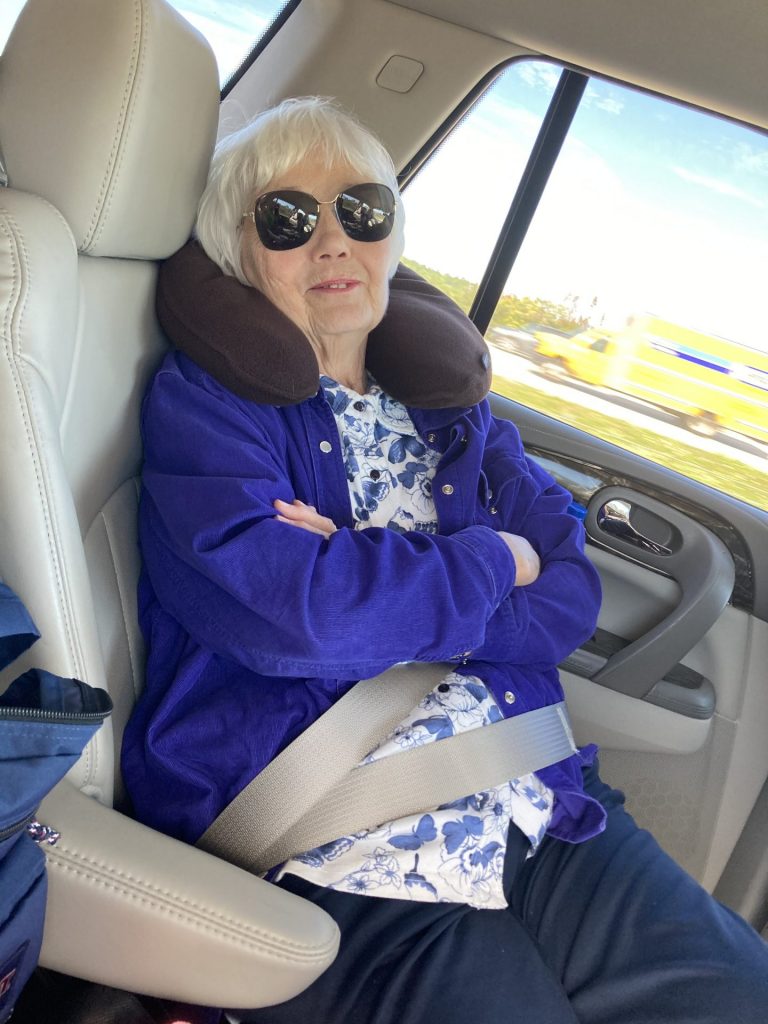 The trip went pretty well – we packed lunches and tried to stop very infrequently. When we arrived I felt we should clean everything before we unpacked and got settled. That was a little overwhelming after our long drive from Florida – but we did it. I even wiped out cupboards!
The first night we got mom and dad settled, made some dinner and then I returned to the boat since we had been gone 2 weeks already. More work once we got to the boat. Mostly unpacking and checking systems.
Early the next morning (Tuesday) I headed over to the airbnb. Mom and Dad were just getting around. We had breakfast and headed out on our first beach walk at Coligny Beach Park.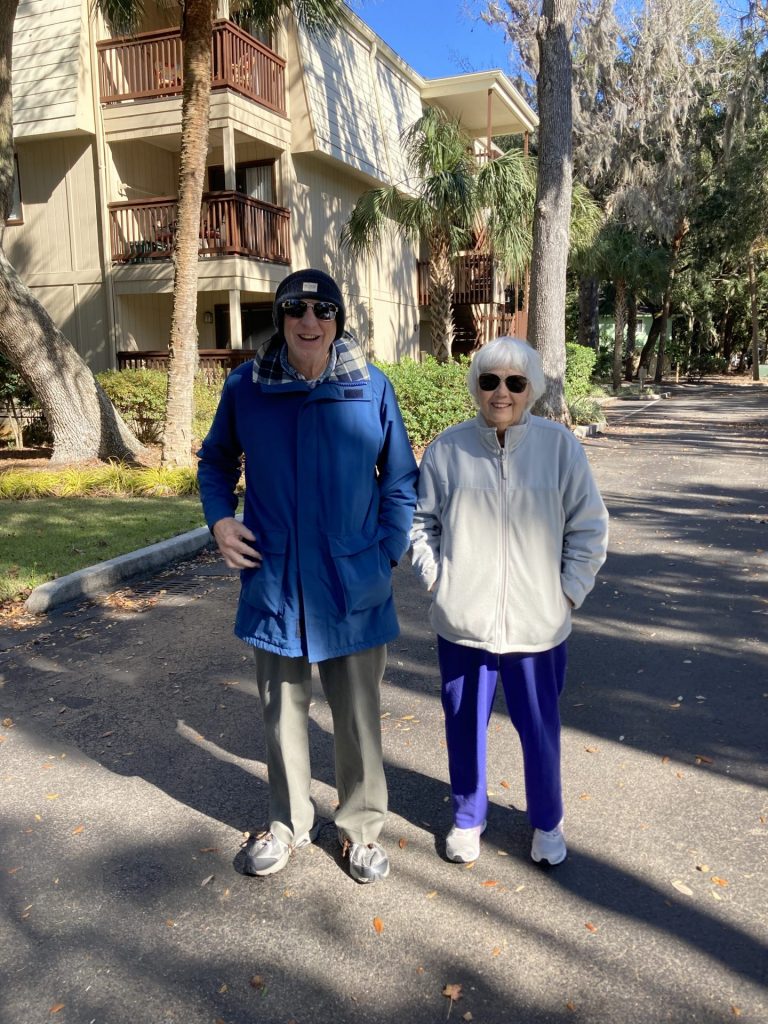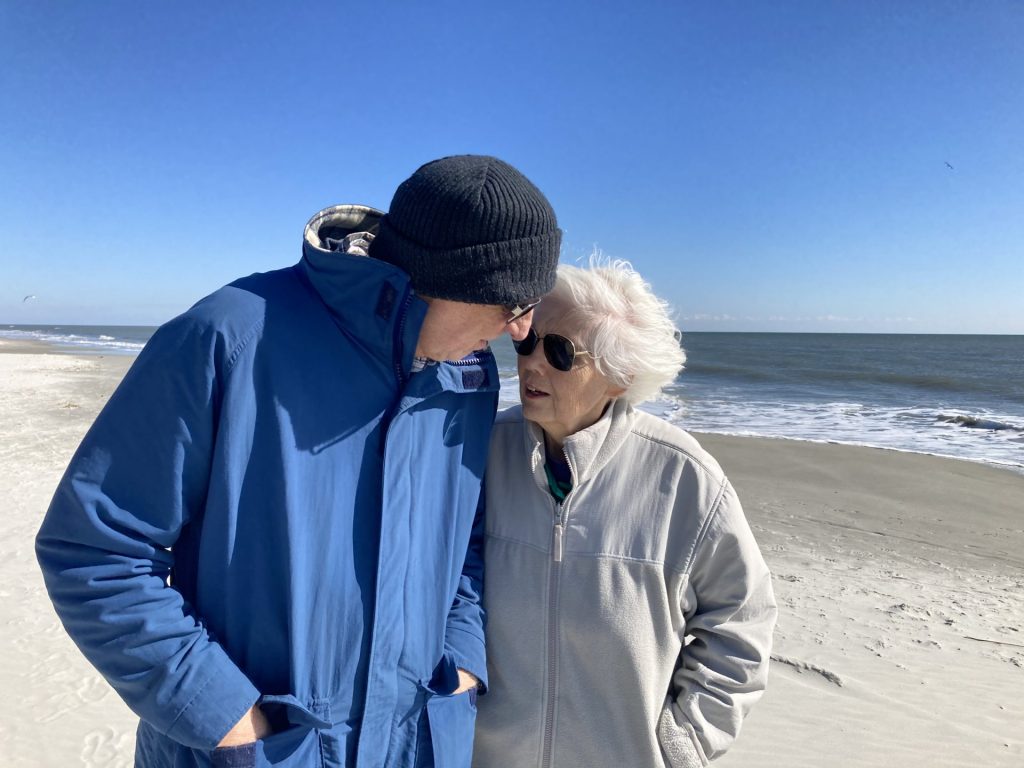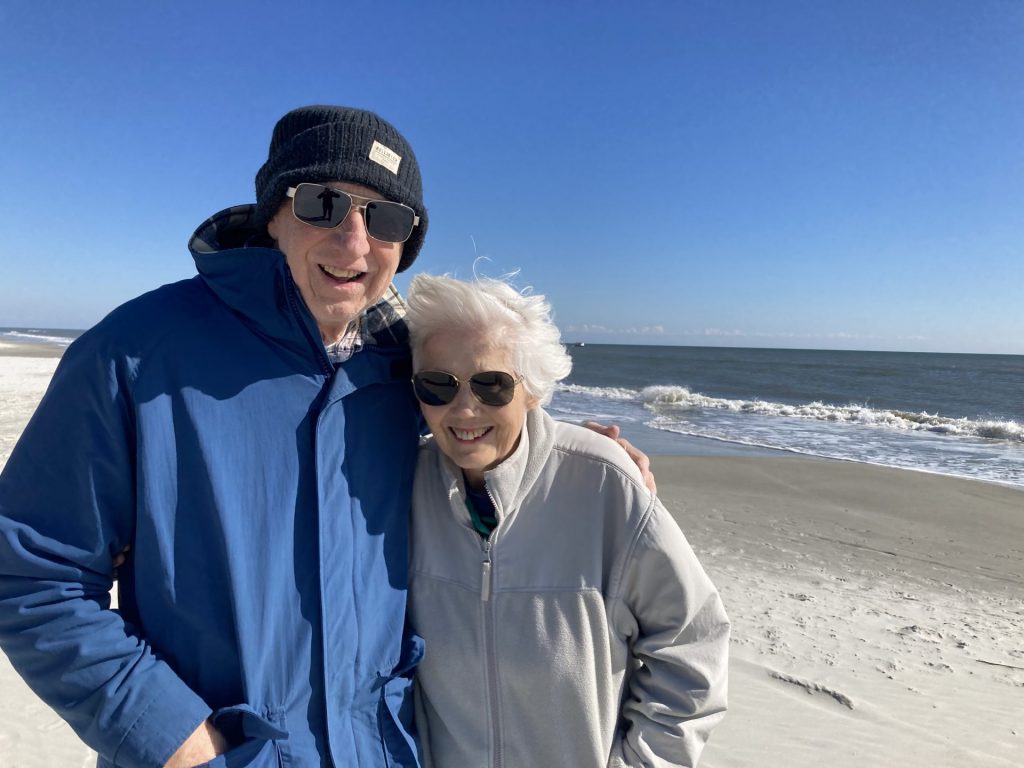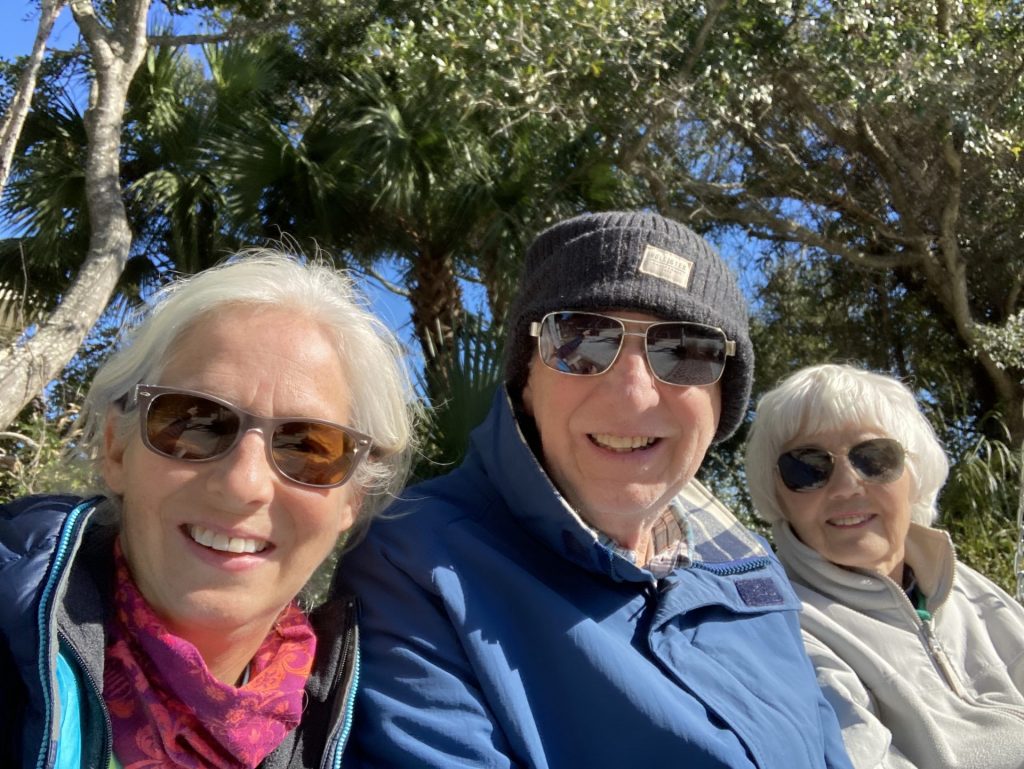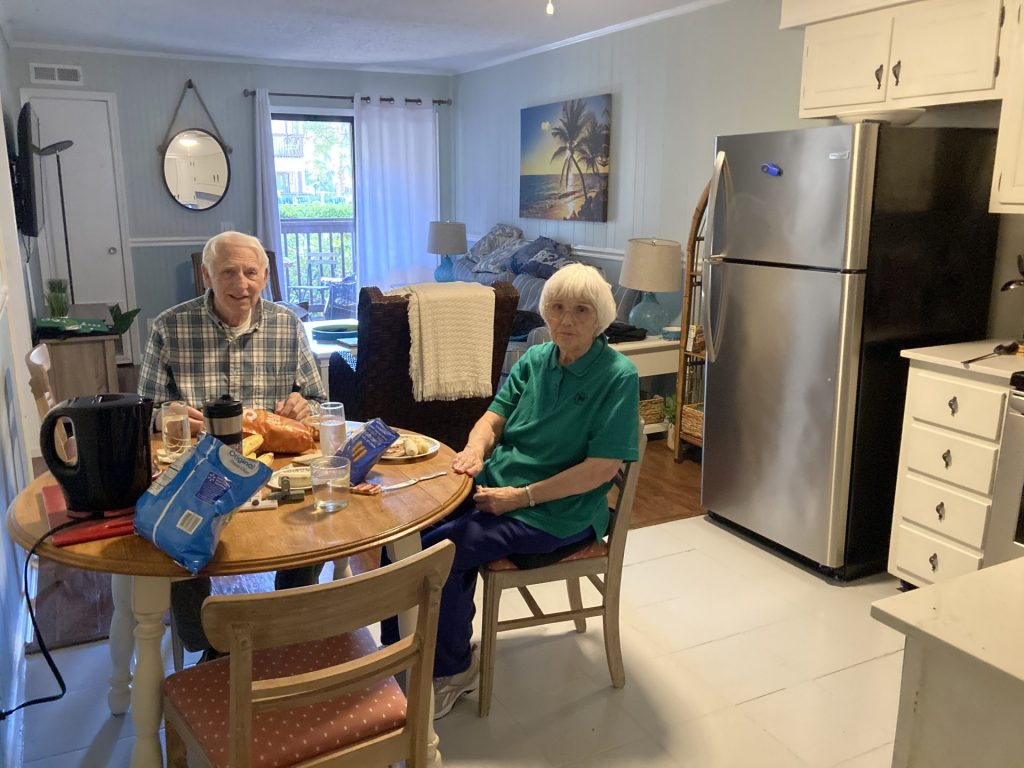 On Wednesday we headed to Sea Pines where Mom and Dad first lived on Hilton Head Island. We started the day at the Nature Preserve – a great place to walk and bike.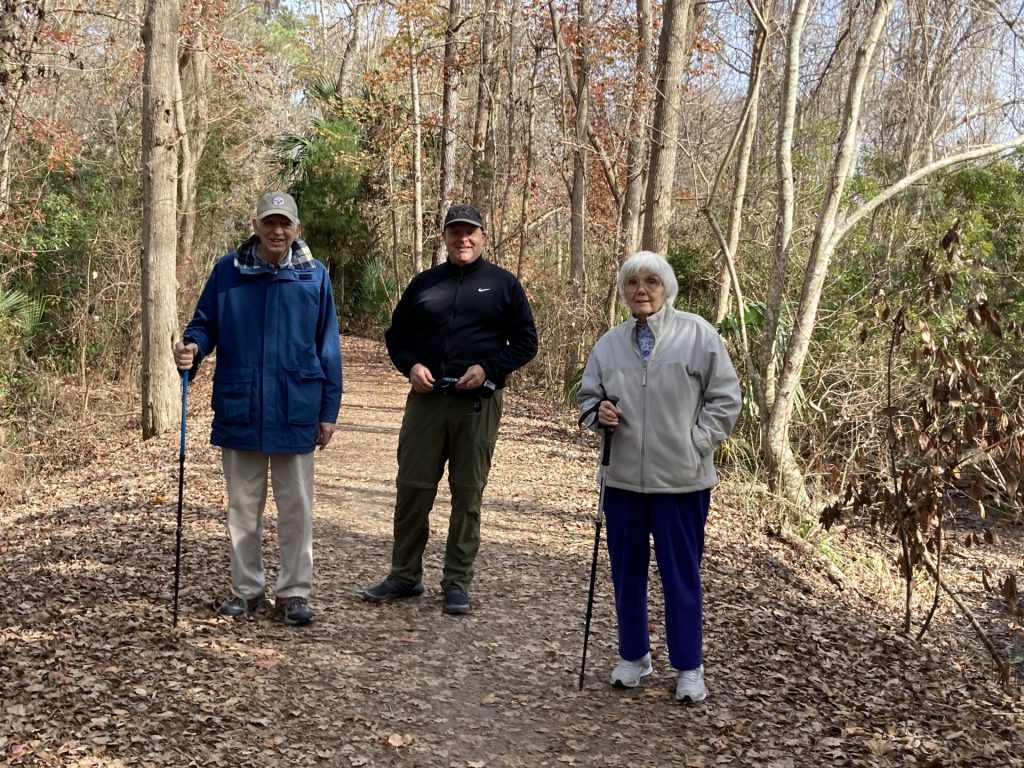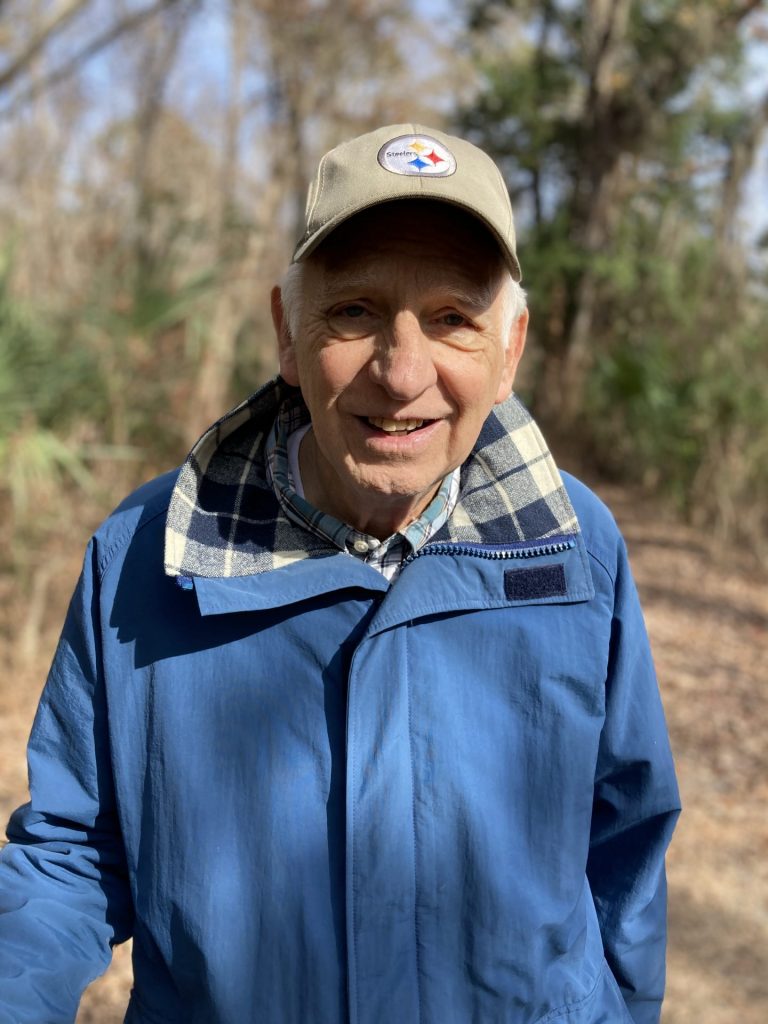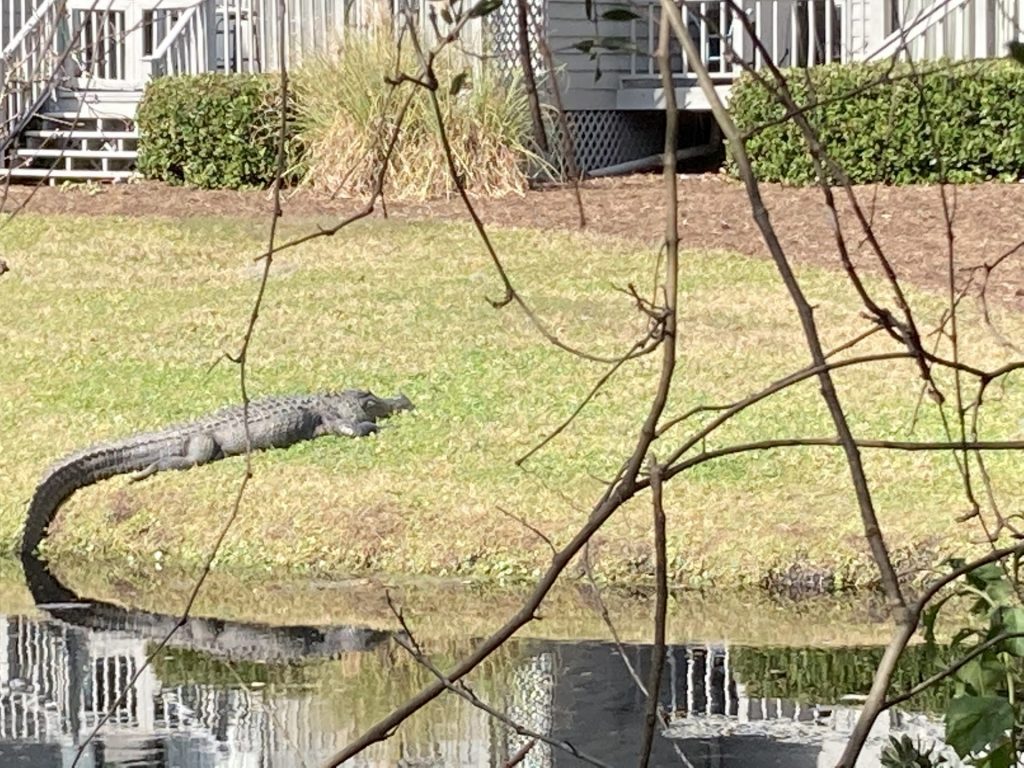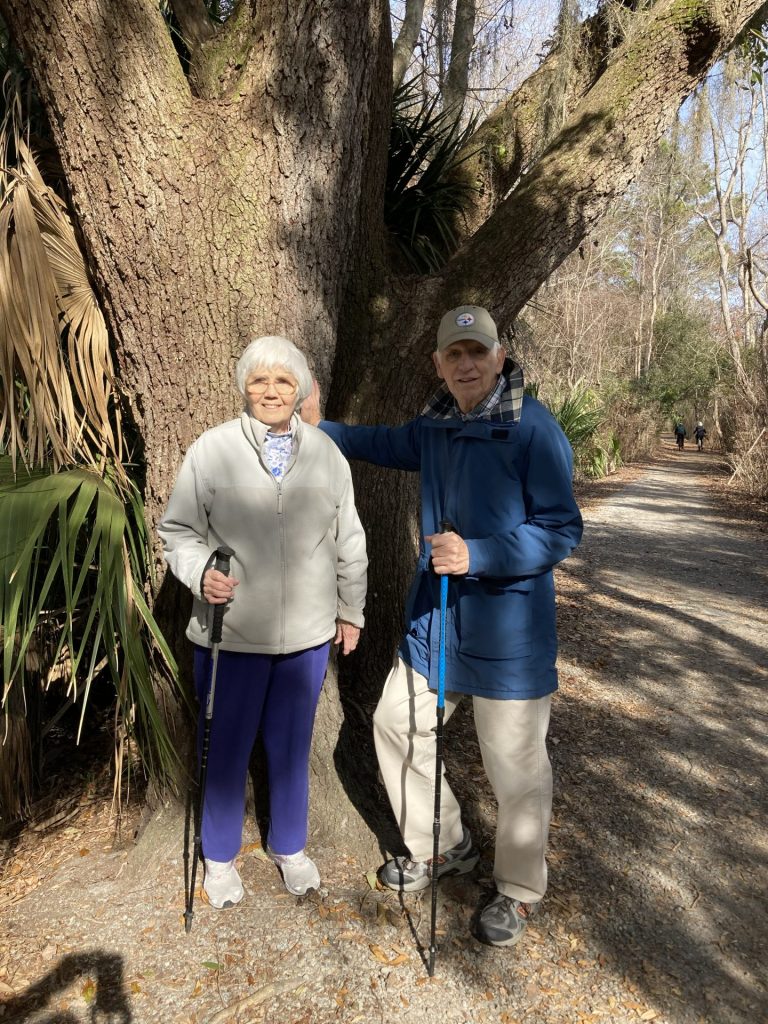 After hiking a while in the Nature Preserve we headed to Harbour Town. This was hit hard by hurricane Matthew in October of 2016. Last time I had been here the entire pier was under construction.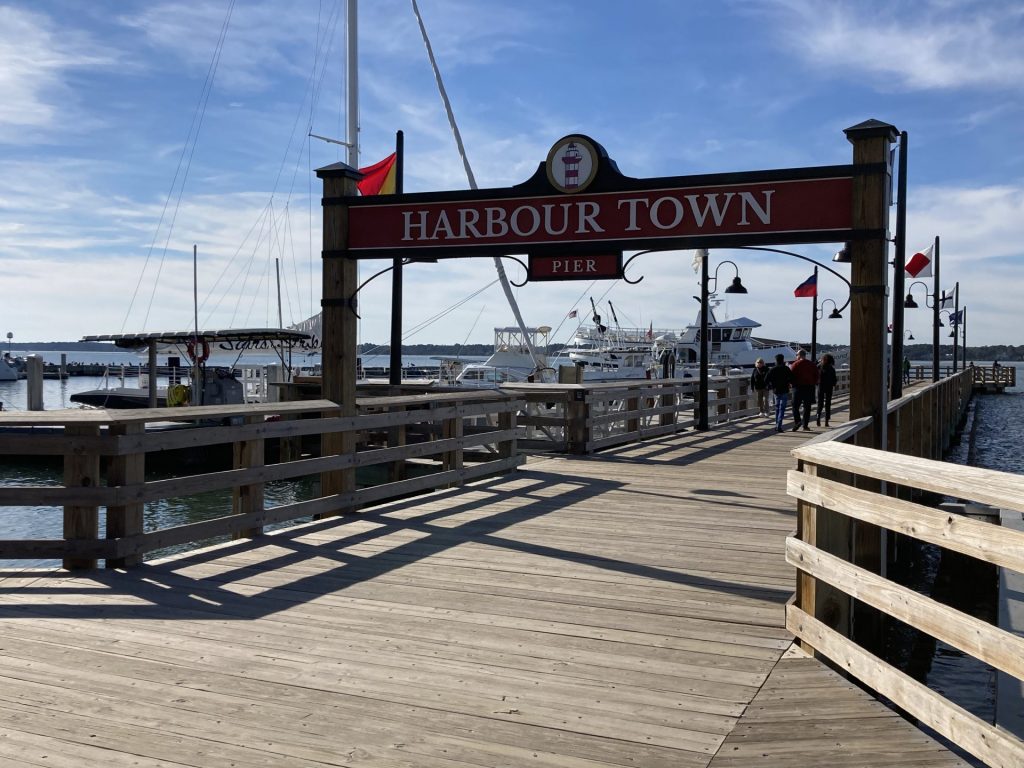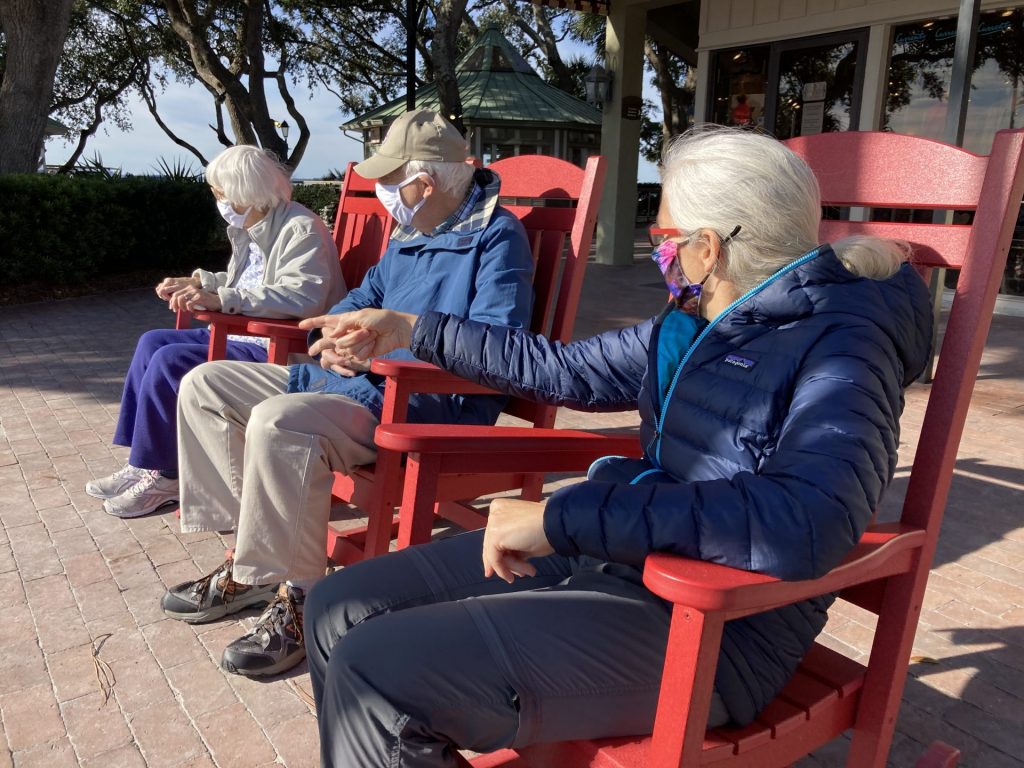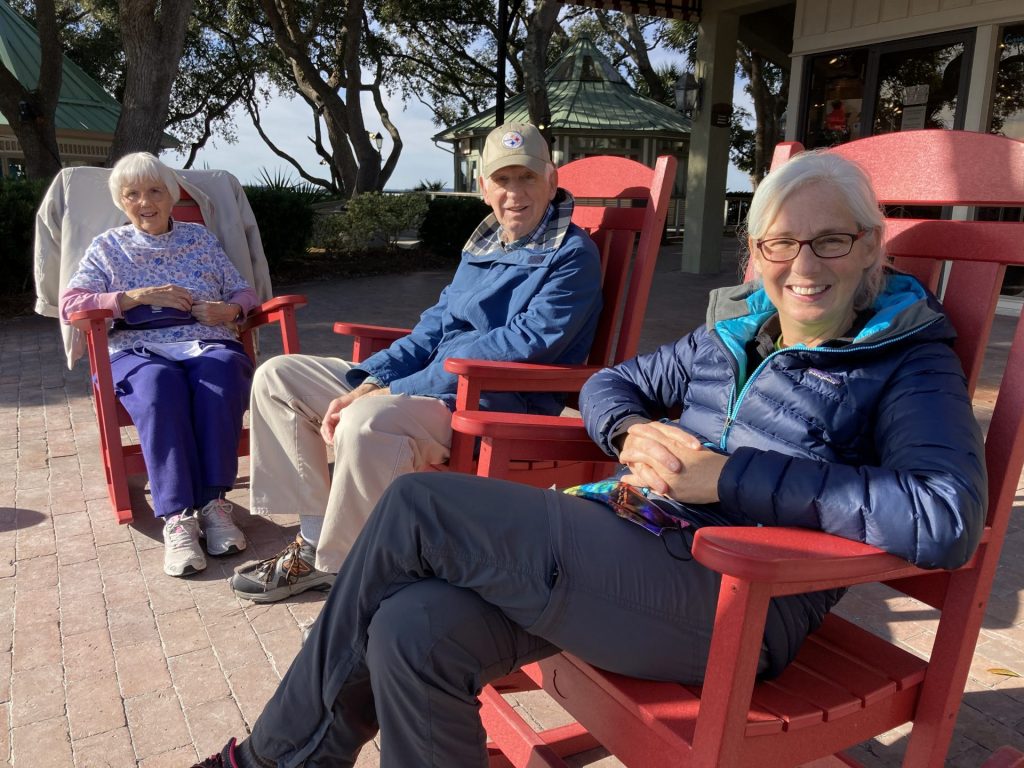 Thursday Mom went to visit her old neighborhood in Sun City. Lou Ann was her neighbor across the street. She was invaluable during the first few months of the pandemic before they moved. She brought my parents groceries and prescriptions and other items they needed so they never had to venture out.
Mom was able to visit with Lou Ann and several of the other neighbors.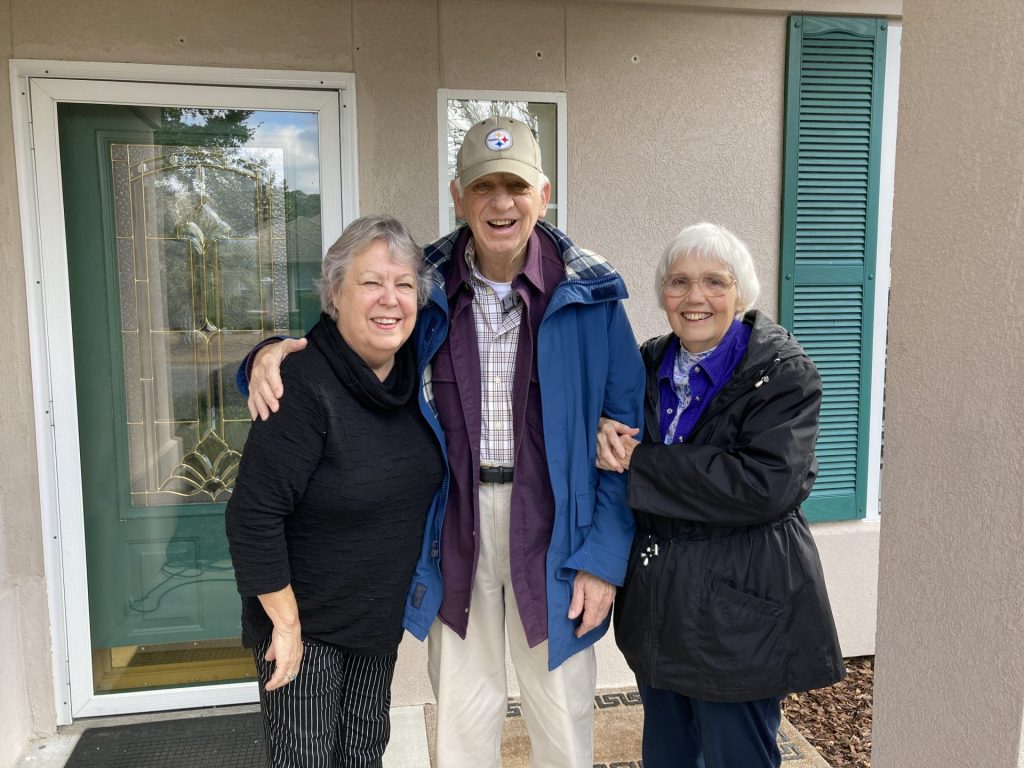 While Mom was busy at the old neighborhood we kept Dad visit with a walk around Shelter Cove. It was pretty chilly and he was not having such a good time because he really hates to be cold. He was very happy when we returned to the airbnb and the warmth it provided.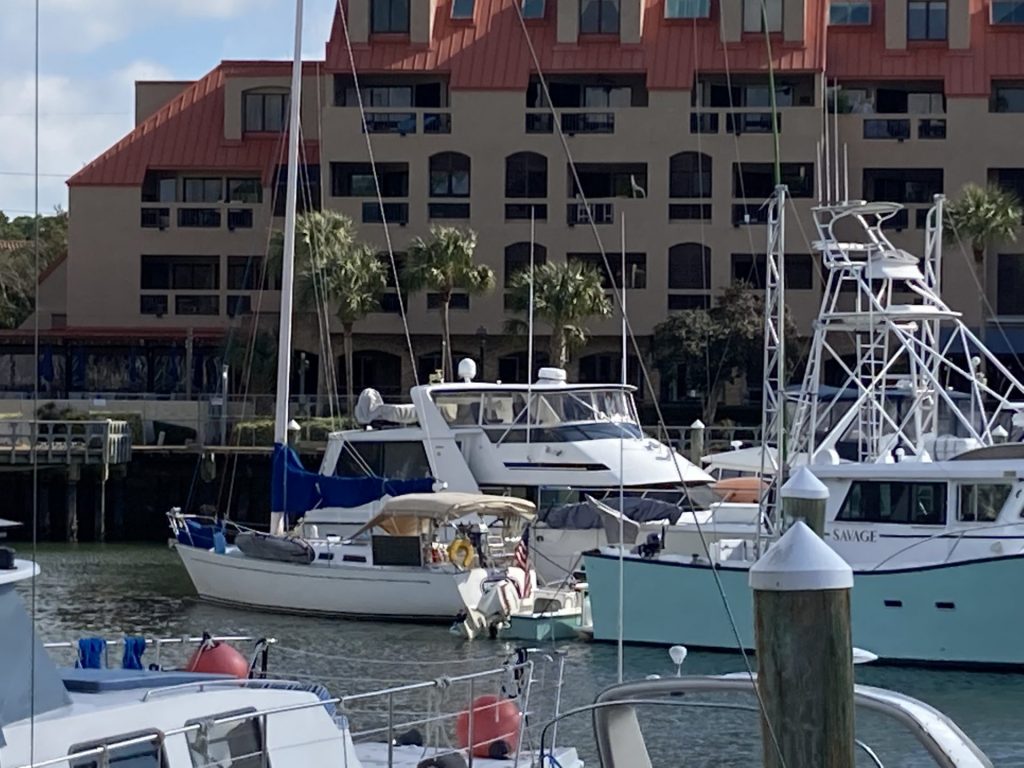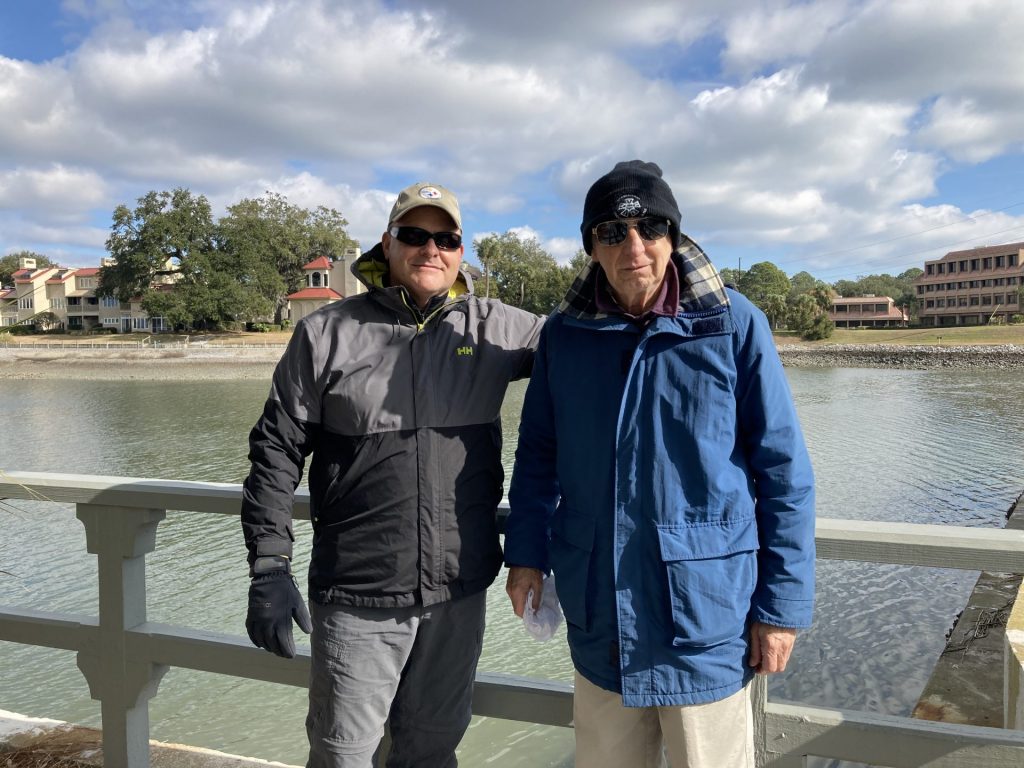 Friday was a rainy day so we spent much of the day lounging. Mom and I took the opportunity to run some errands. Saturday and Sunday we had more walks on the beach but the temperature just wouldn't cooperate. It remained very cold through January 12th, Monday, the day we left.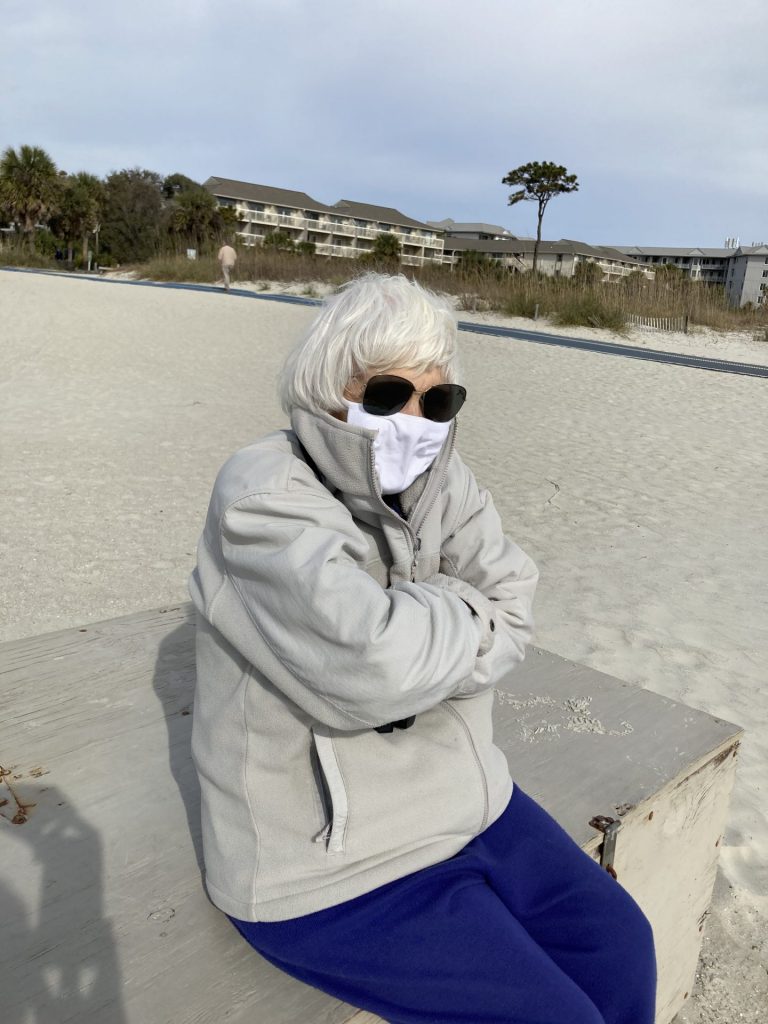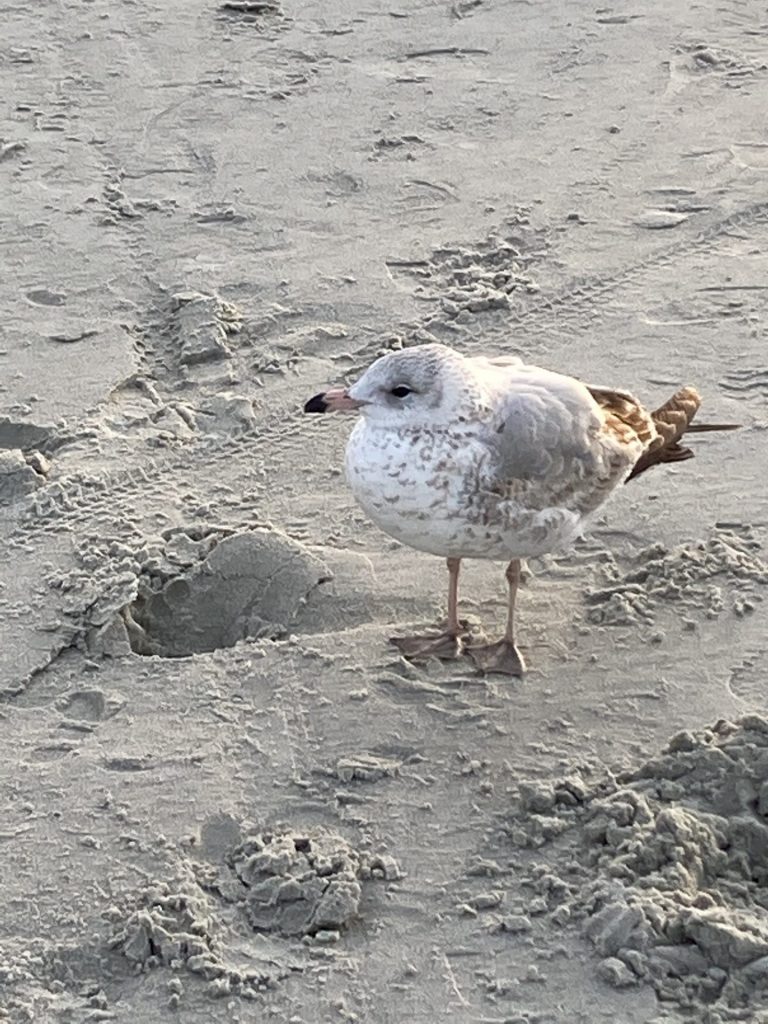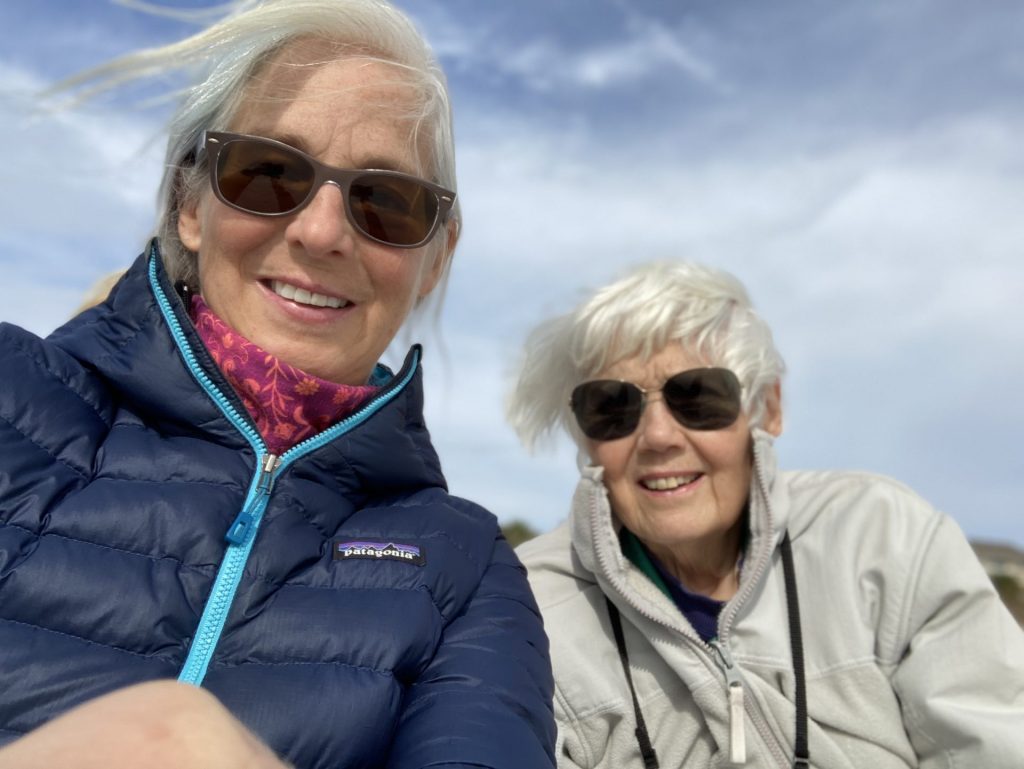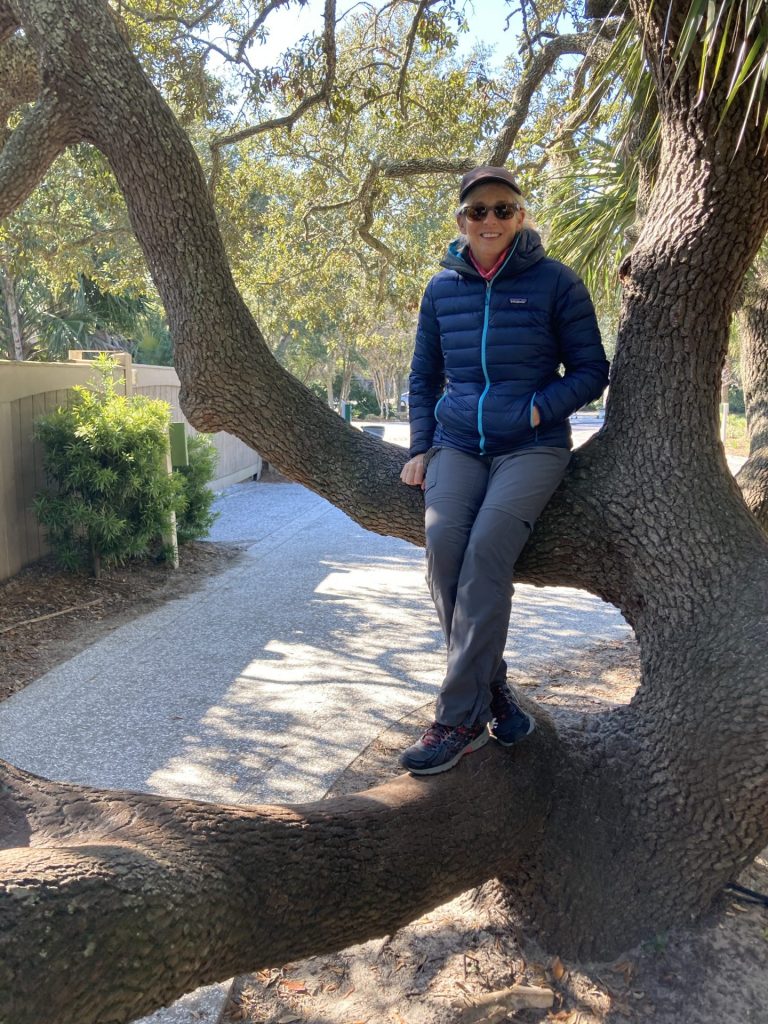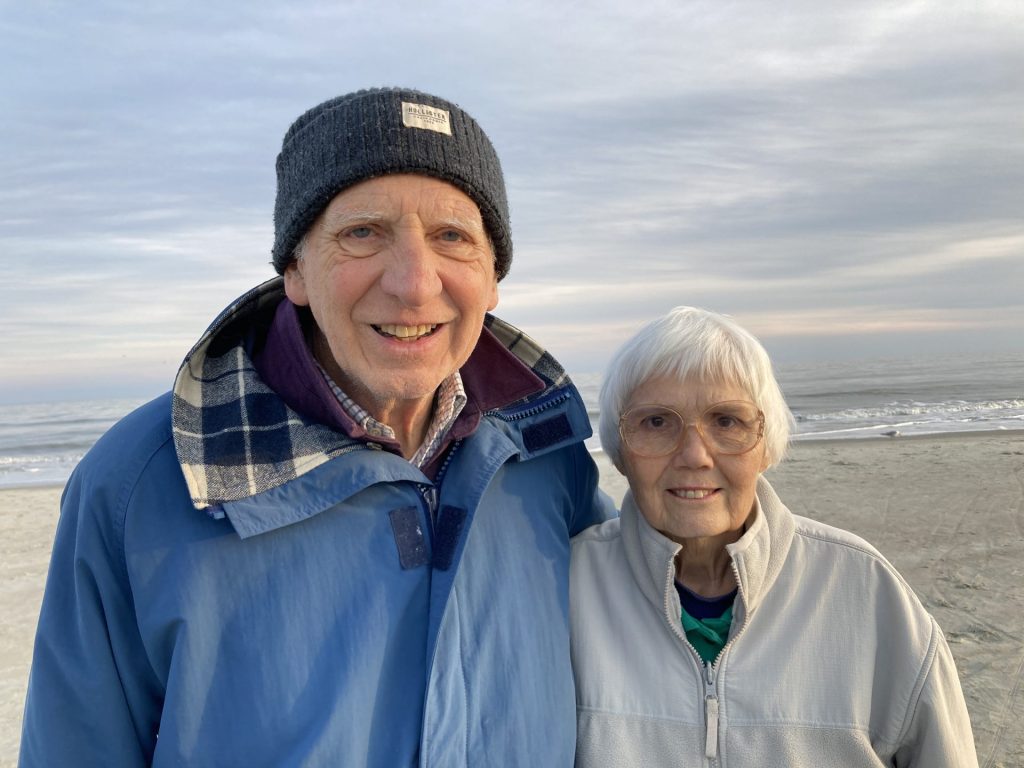 "A vacation is what you take when you can no longer take what you have been taking" – Earl Wilson
(I think that says it all about 2020!).
I am glad we could provide a way for Mom and Dad to get away safely for a week. They have to quarantine for 14 days upon return to Aston Gardens. This is required if they sleep away even one night. Mom thought it was completely worth it! Hope she still says that on day 13!