Last days in Hilton Head
Categories
Blog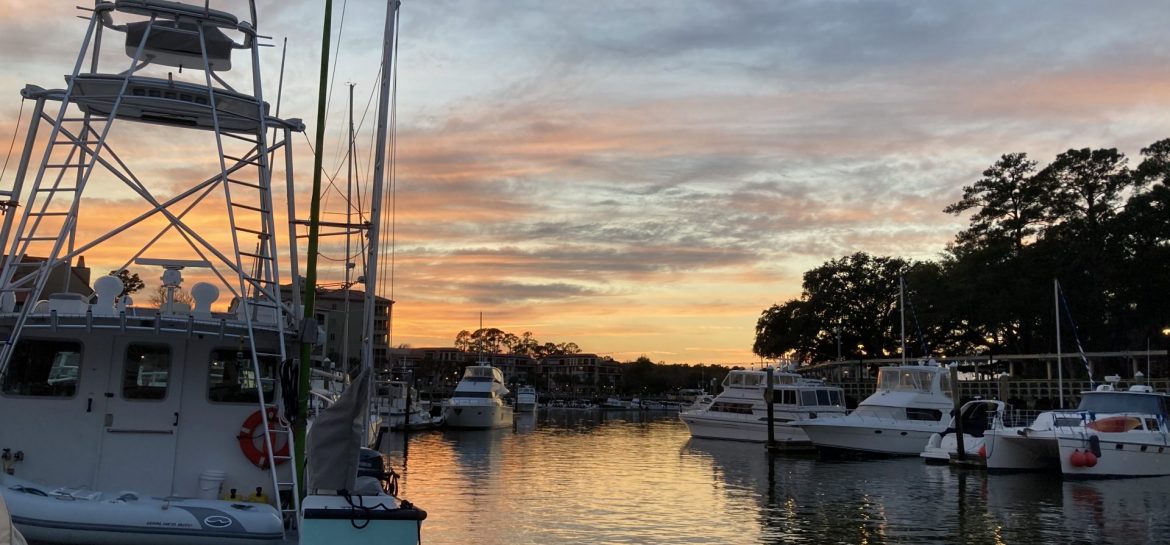 We drove Mom and Dad back to Florida, stayed for a few days, then headed back to Hilton Head. We had a chance to stop and see where Eve (my brother's oldest daughter) lives in Gainesville. We had a quick bite to eat with her before classes.
Once back in Hilton Head Stew and I re-evaluated our situation. Hilton Head is very far from my parents (6-8 hours depending on traffic) and it is mighty cold. It is hard to enjoy our bikes or the beach with the bitter wind blowing so hard. Plus our nights are uncomfortable with the drops in temperature (down to 30 degrees sometimes) and the condensation is terrible – the inside of the boat is moldy and mildewy and everything is just plain DAMP!!
I think you have guessed where this is going… we decided to finish up our month in Shelter Cove and move on down the ICW to warmer temps. But we will enjoy our last few days as best we can!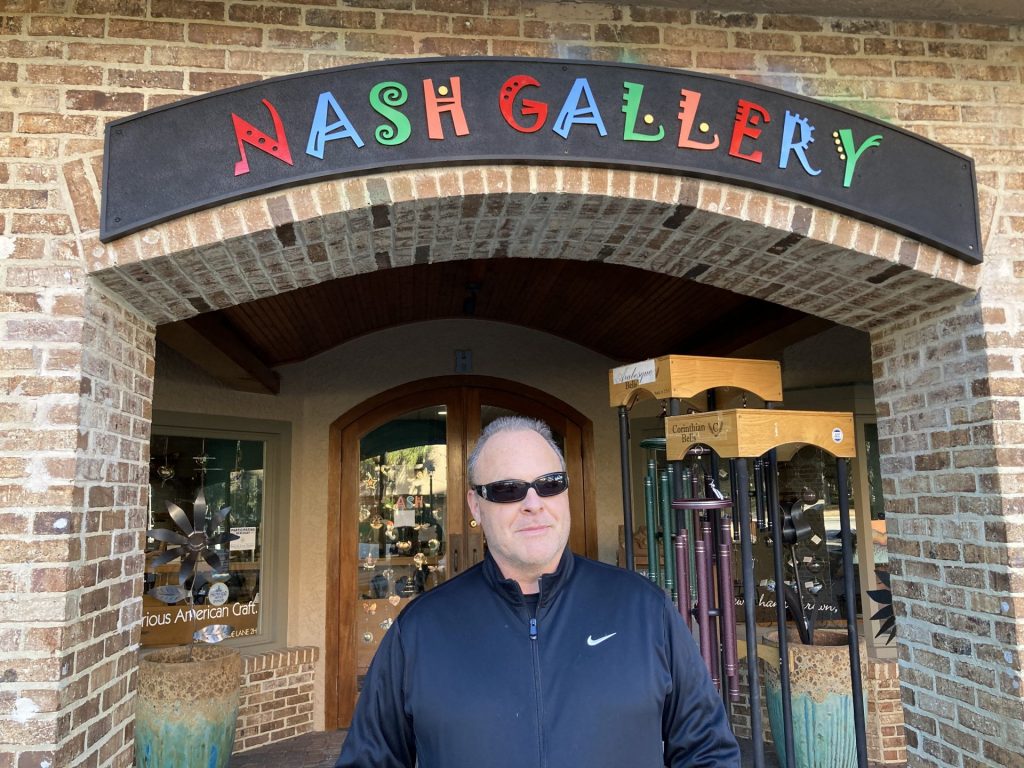 We decided to take a hike on Pinkney Island – this is a wild life refuge that sits between the mainland and Hilton Head Island. No cars, only foot and bike traffic on the island. There are lots of birds and such to see. It was really beautiful.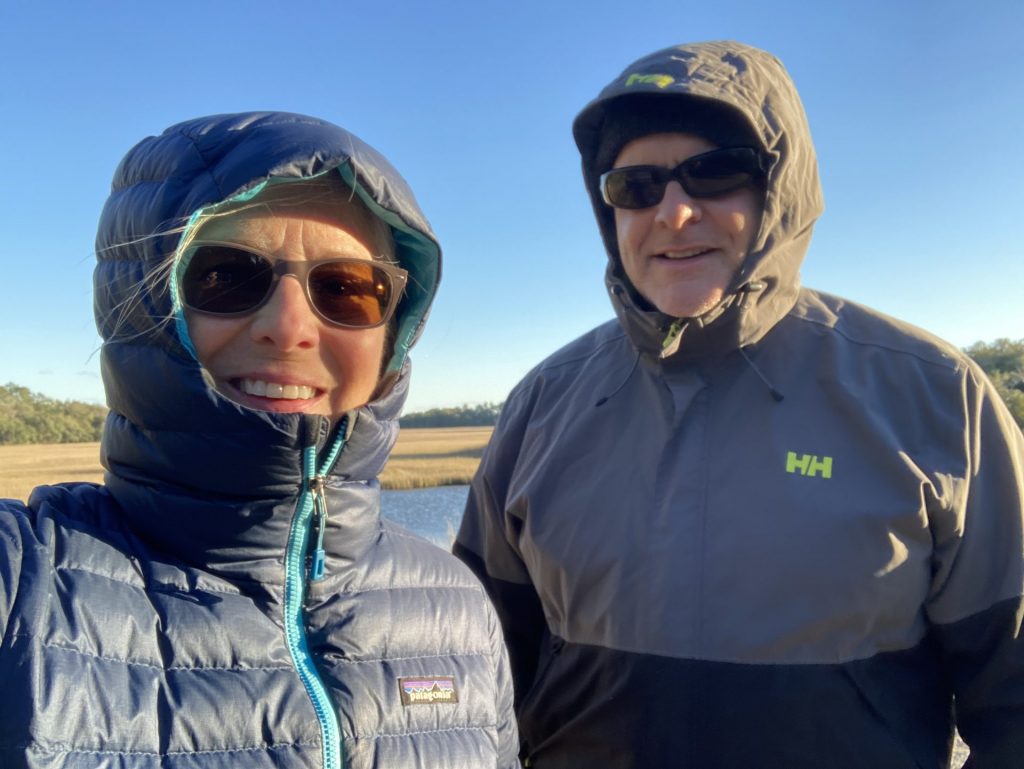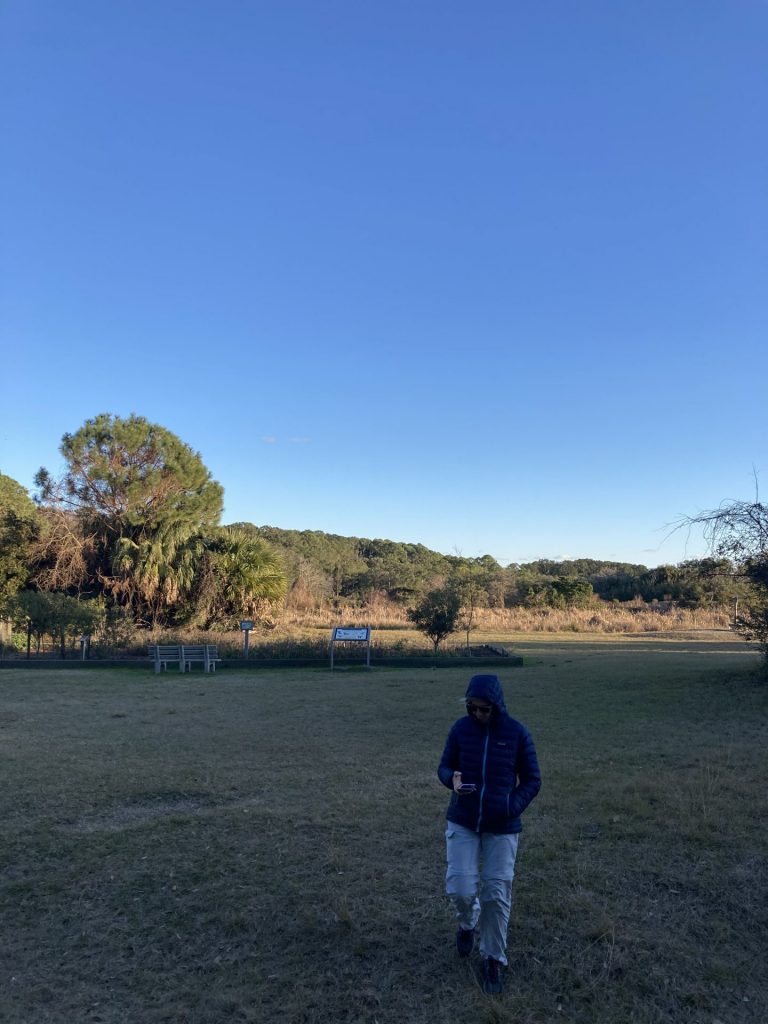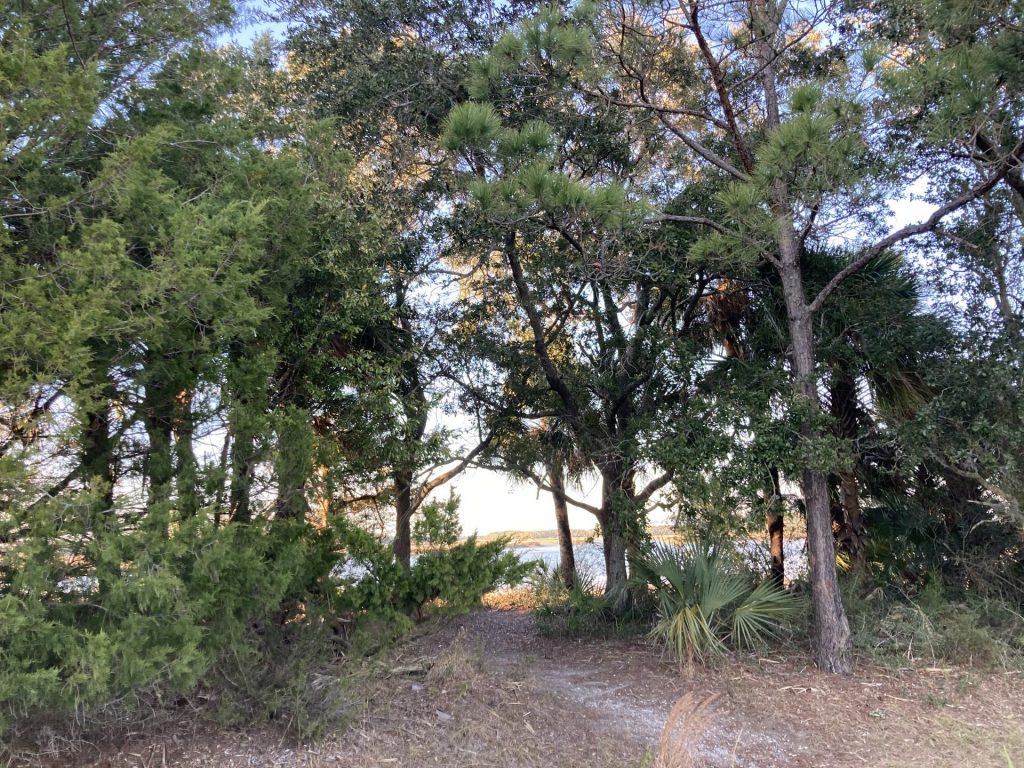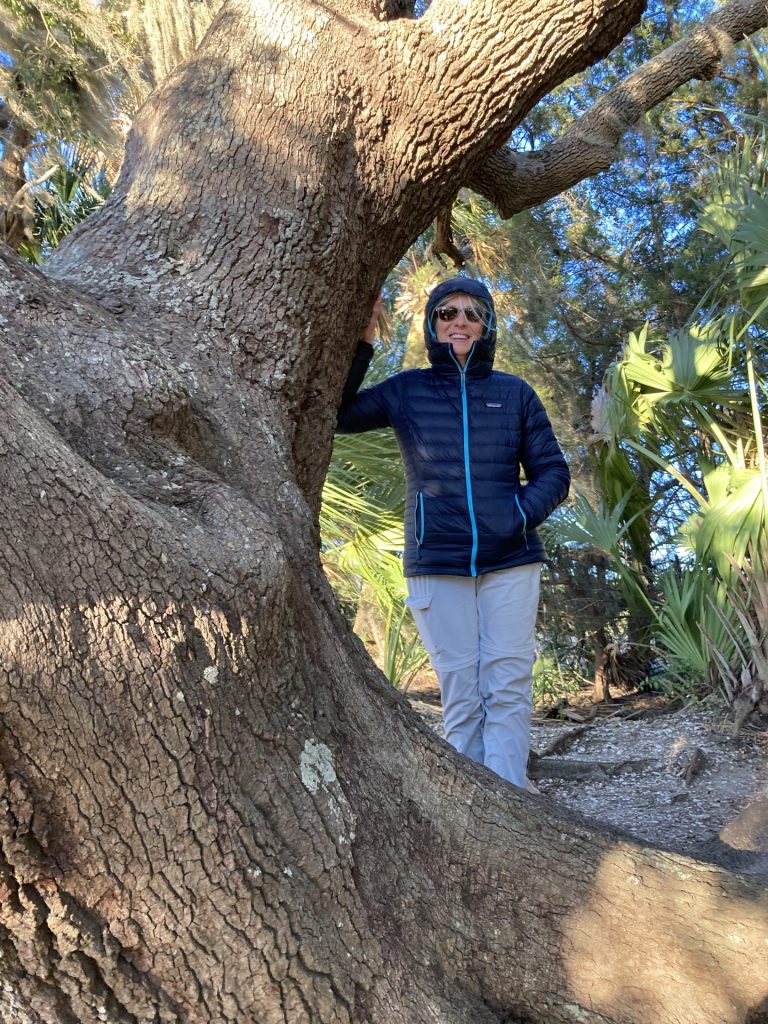 During our last days in Hilton Head Stew decided to take a ride up and see Cole in Charleston (2 hours North). As it turned out he was then able to take Cole and go to Myrtle Beach (2 hours North) to see his Mother (Gay), Rob (Brother) and Rob's girlfriend Joanie. Because of Gay's fall she was recovering at Rob's and Stew and Cole could finally have a face to face visit (she had already been vaccinated). They had an awesome visit and Stew headed back down to Shelter Cove at the end of the night.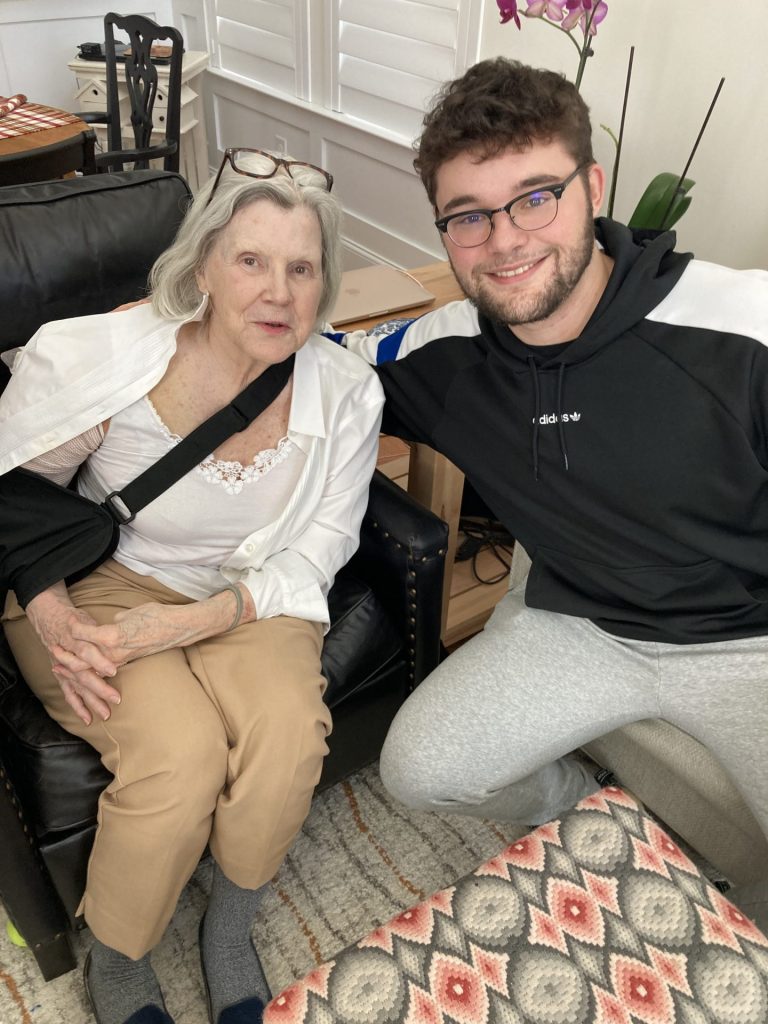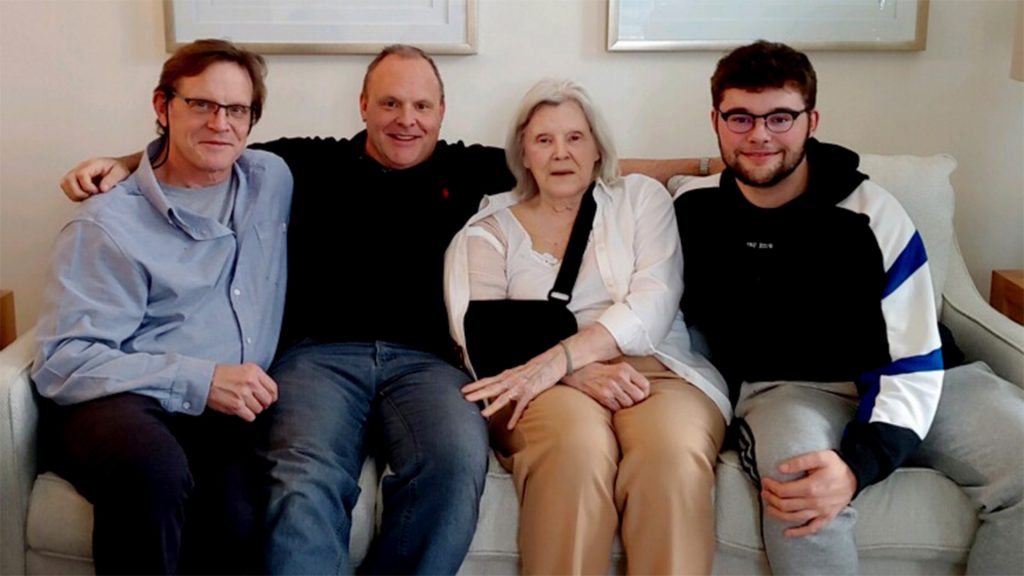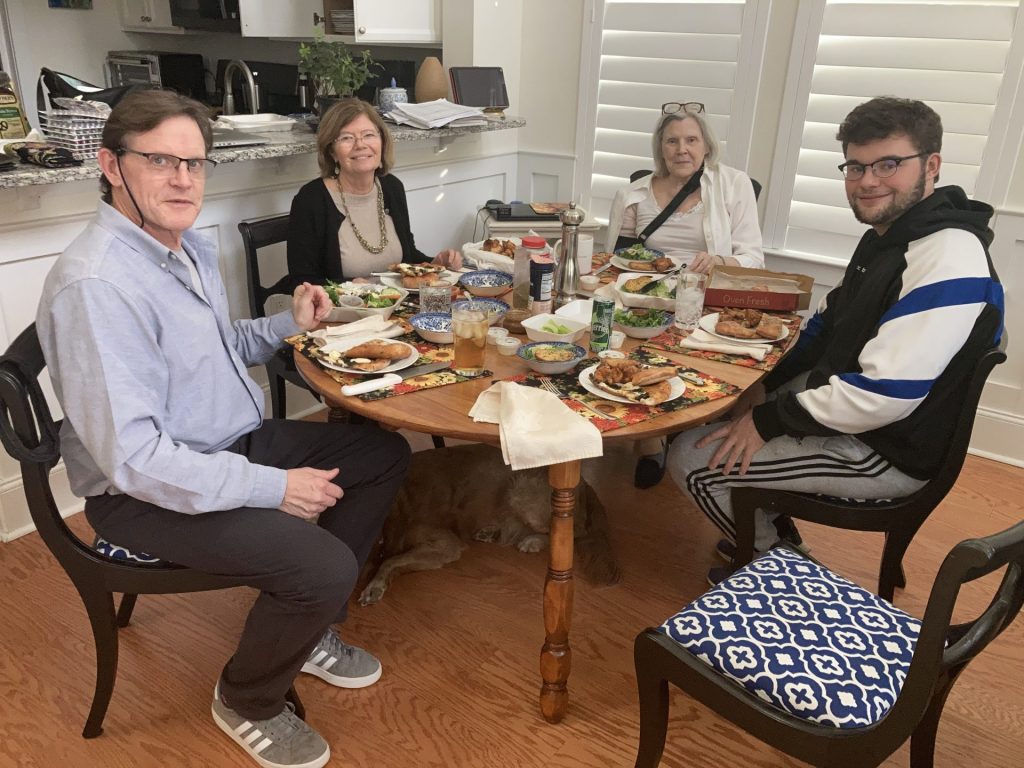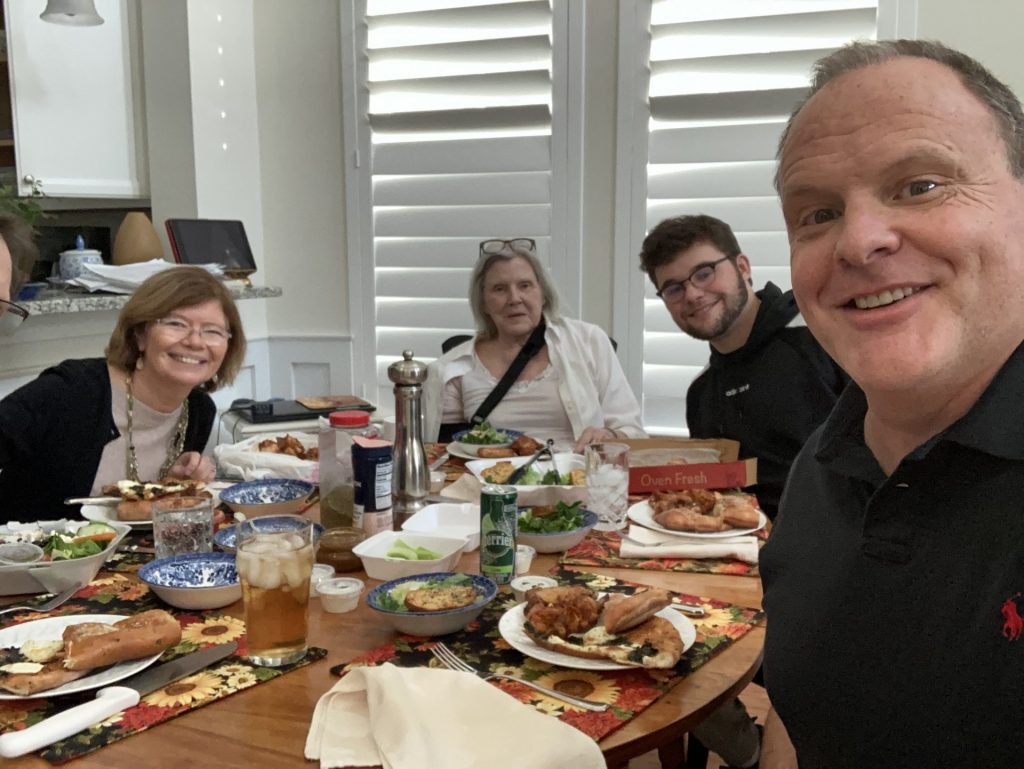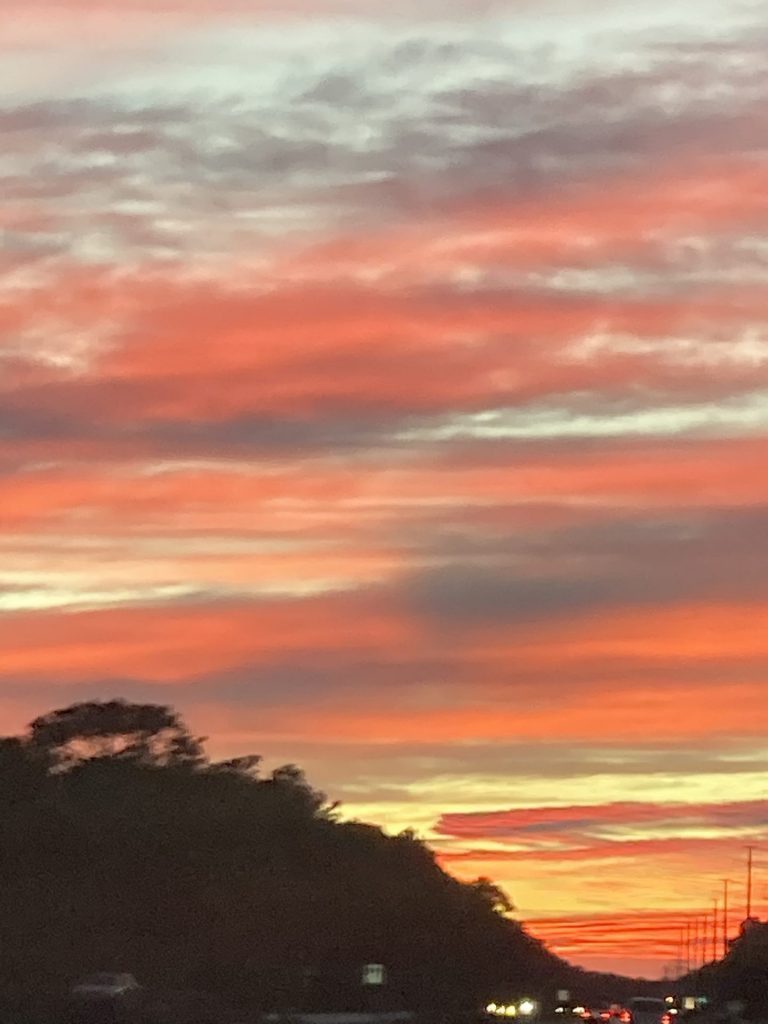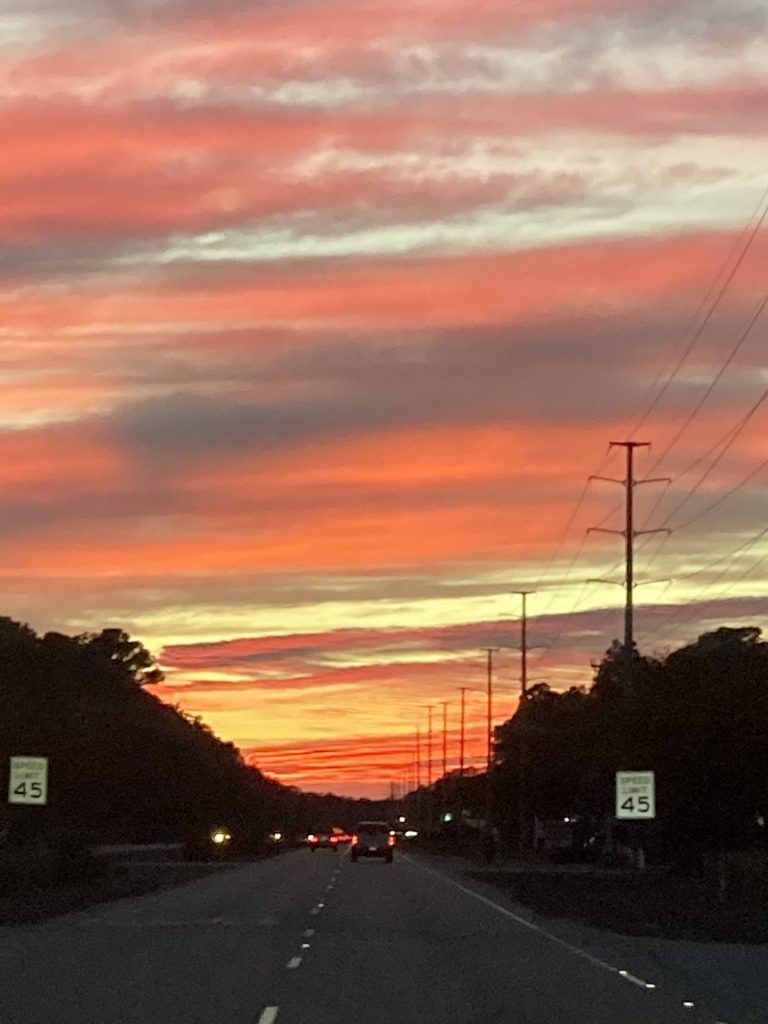 Our last night at Shelter Cove we said farewell to our friend Benjamin. We really hope to see him later in our travels! Luckily we got to enjoy the last sunsets at this wonderful marina.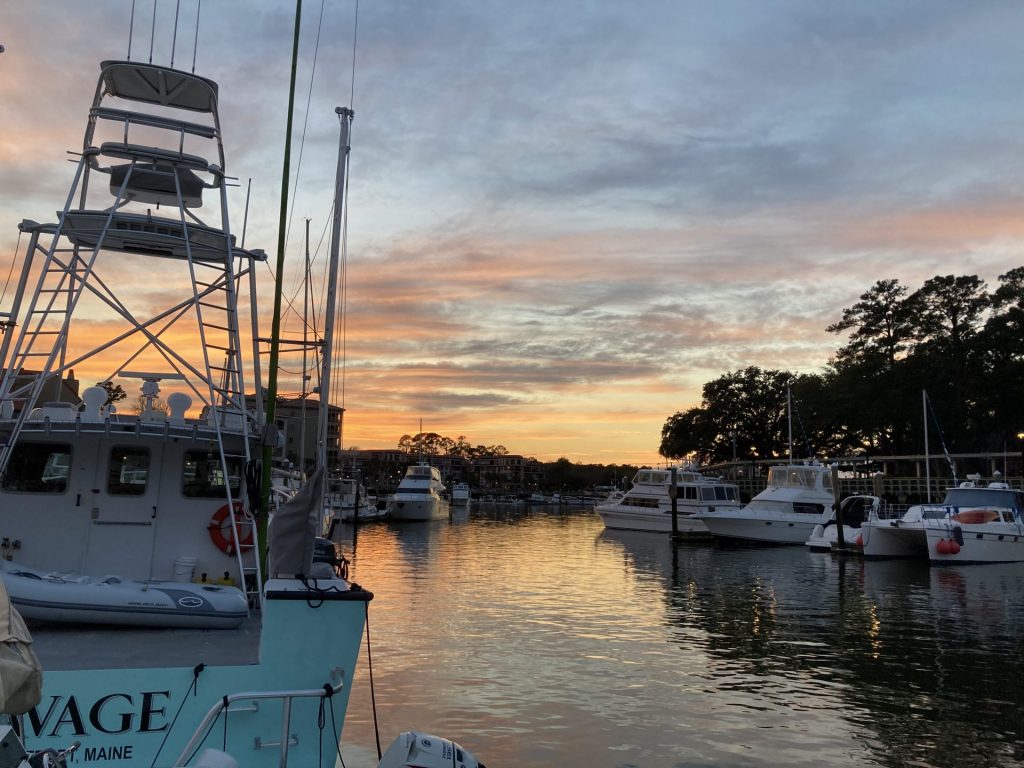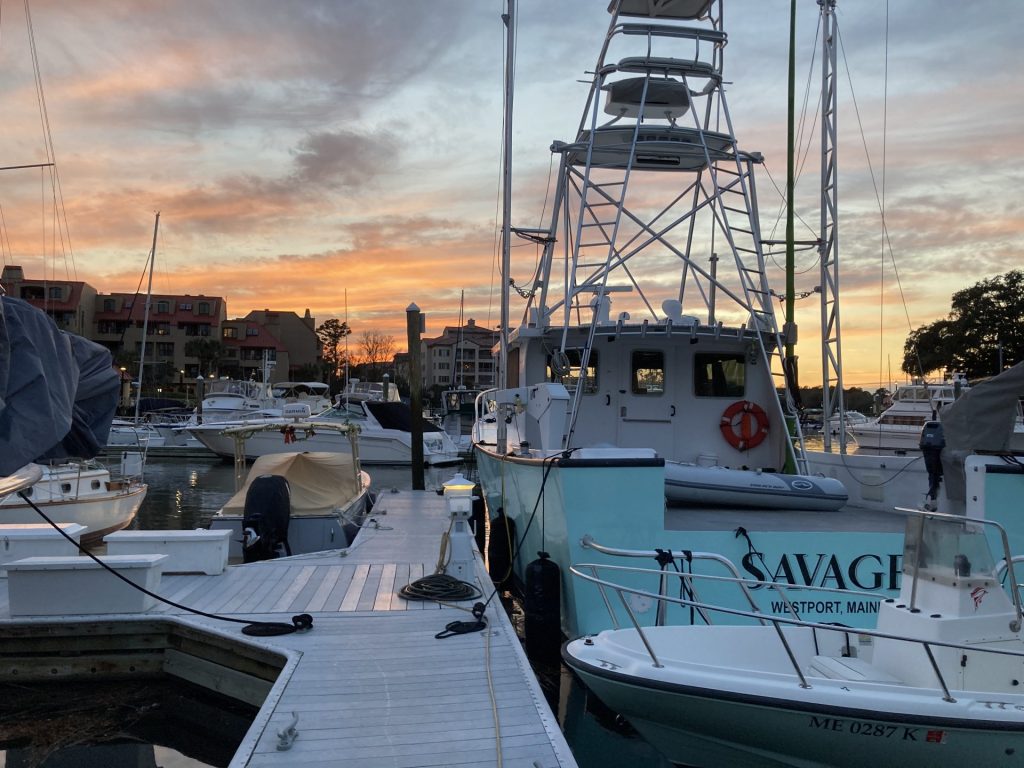 I am looking forward to tomorrow with great anticipation. There is always a little anxiety when you have been in port for a while. leaving Hilton Head was a really hard decision because it is such a beautiful place… but we know there are many beautiful places just ahead.
And so, our journey south continues….