Exploring Hilton Head
Categories
Blog

After arriving Sunday evening we relaxed on board the boat and did a some walking around on the docks.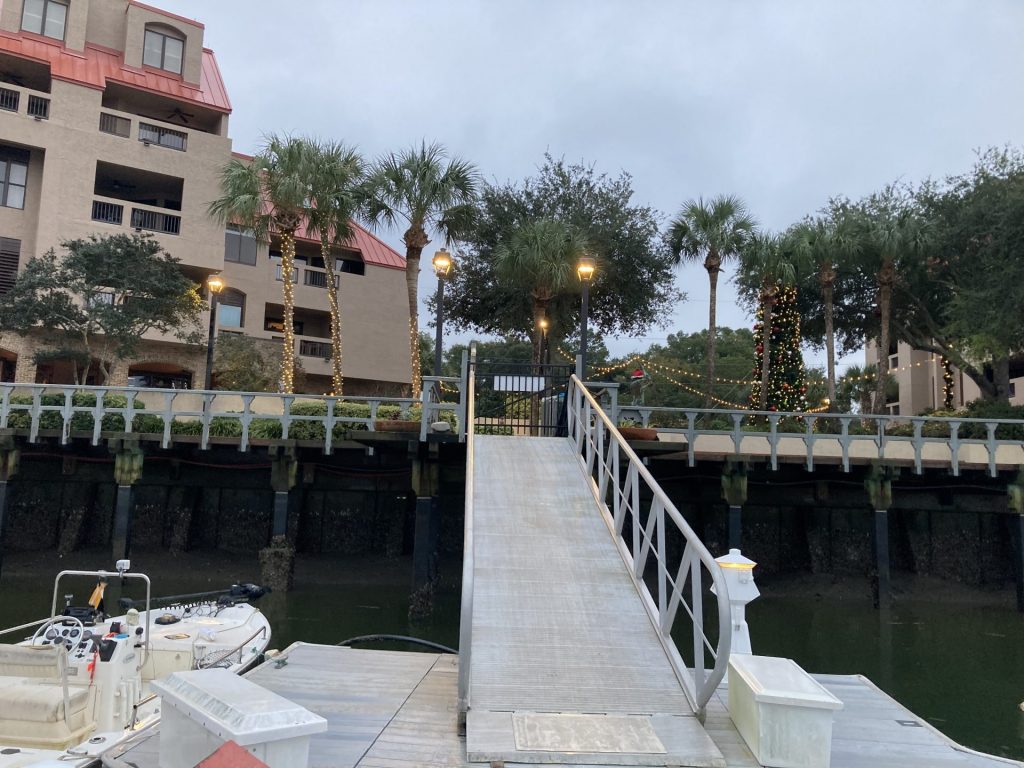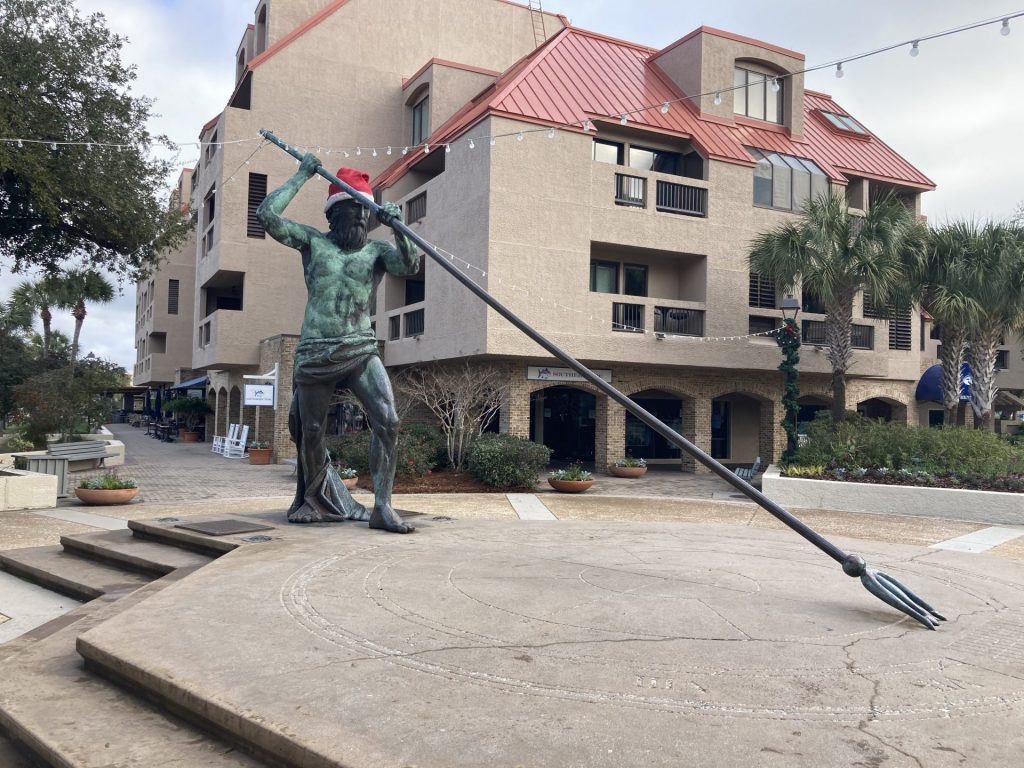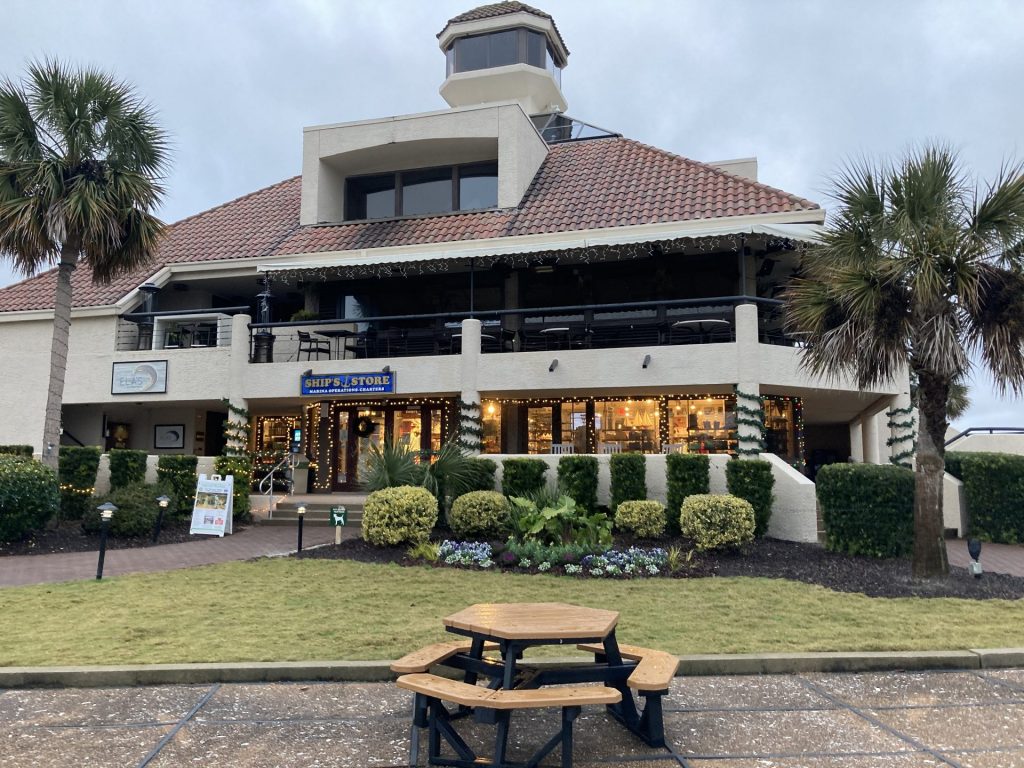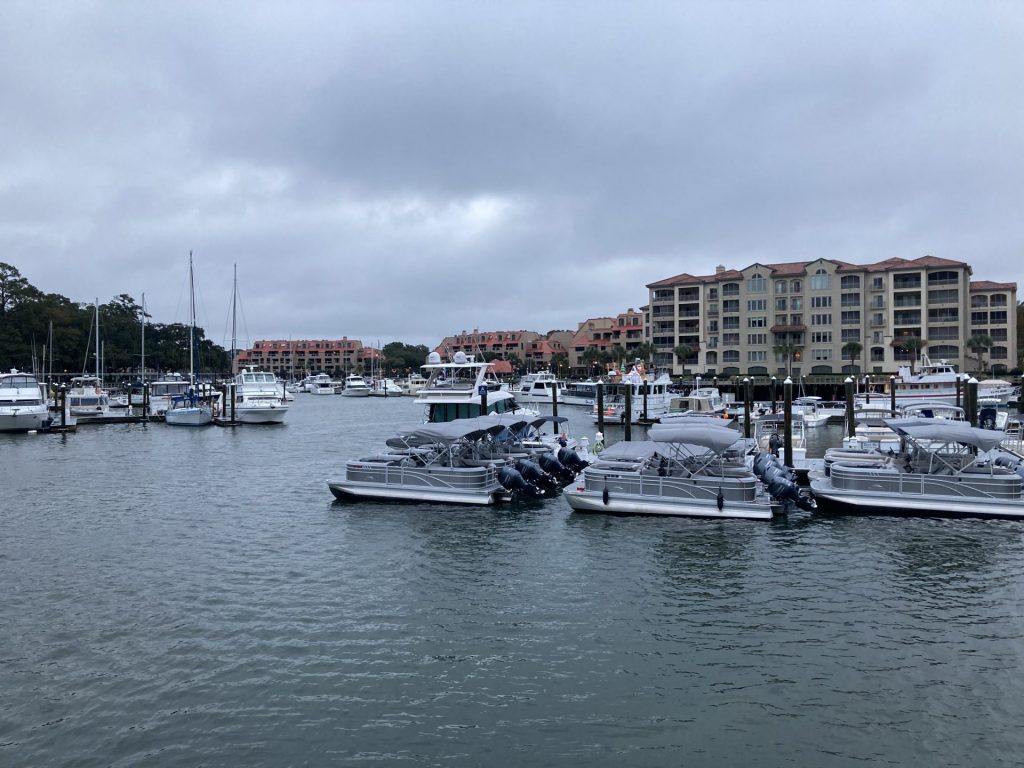 Monday (Dec 21) we showered and headed to Hilton Head airport to rent a car. Preston, the dock hand at Shelter Cove, was nice enough to give us a ride. We needed to pick up my parents car that we left at Cooper River Marina in Charleston. On the way we would stop by Beaufort, SC and have lunch. We did not get to visit Beaufort on our motor down the ICW and Stew wanted to check it out.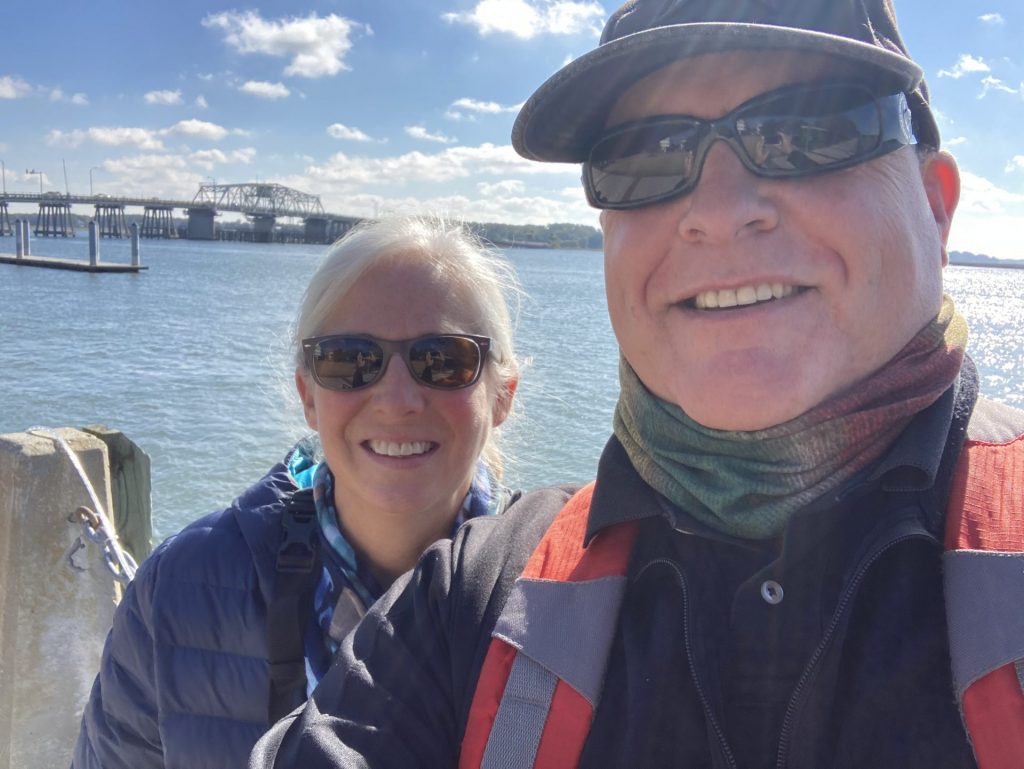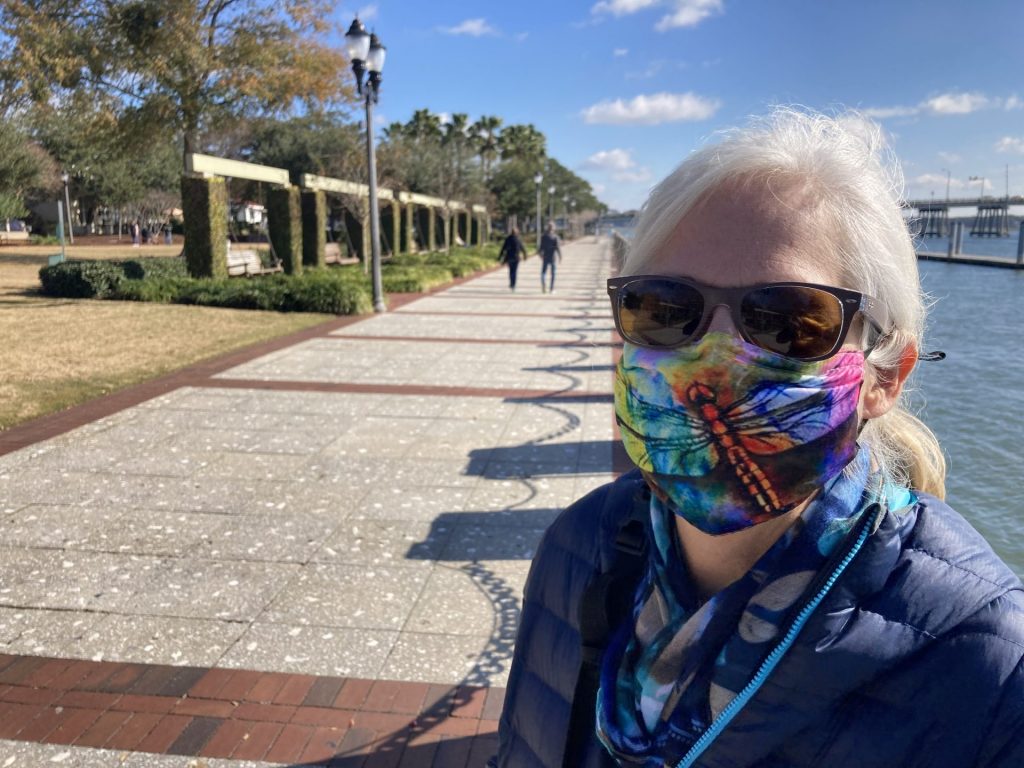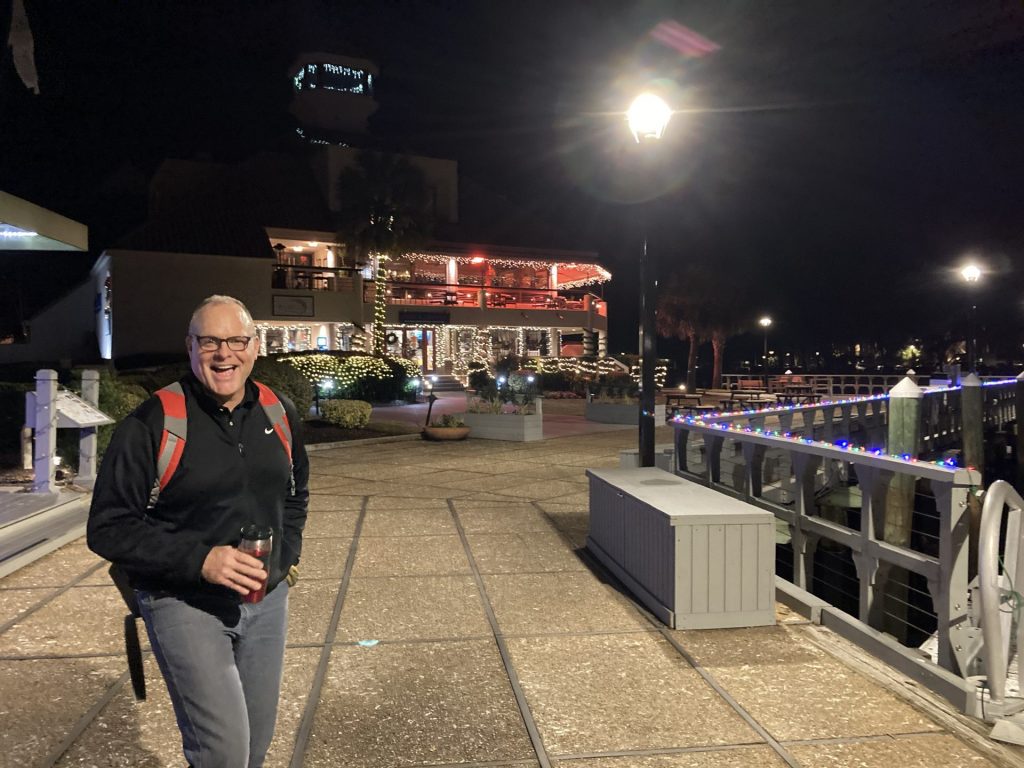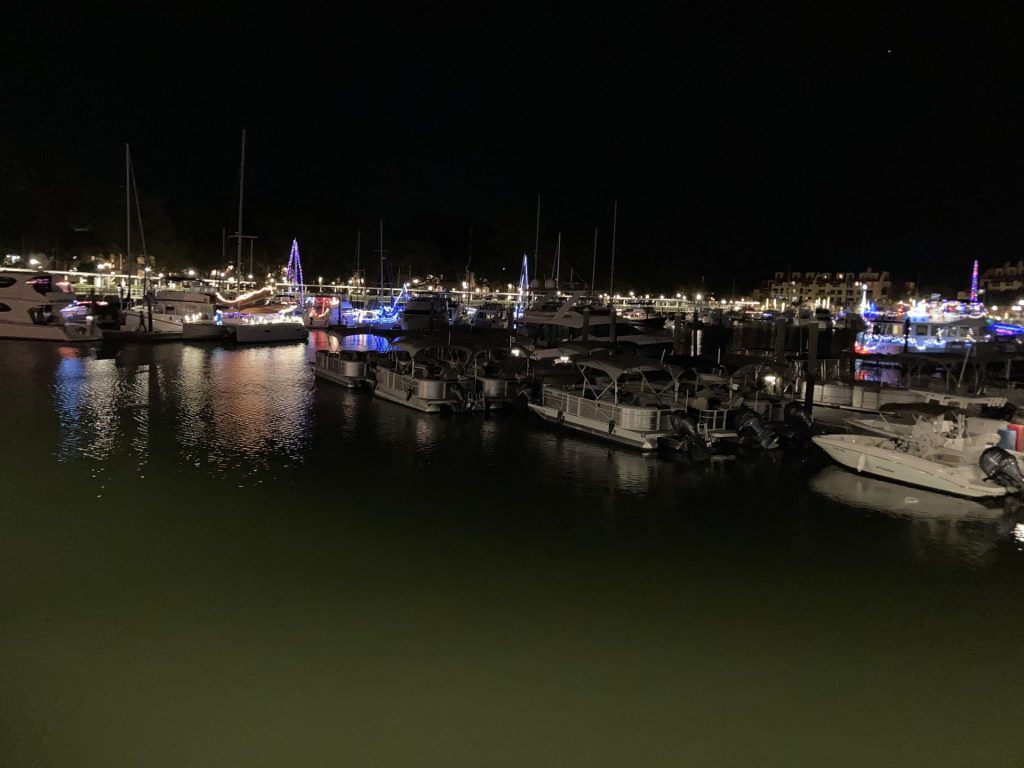 Tuesday (Dec 22) Stew spent working on finding a job and I walked over to the Shelter Cove shops and did some provisioning. That night I met up with Claudia, a friend from Erie that live in Bluffton and worked on Hilton Head Island. We sat at San Miguels restaurant just above the boat and had a great time catching up and meeting some of her local friends.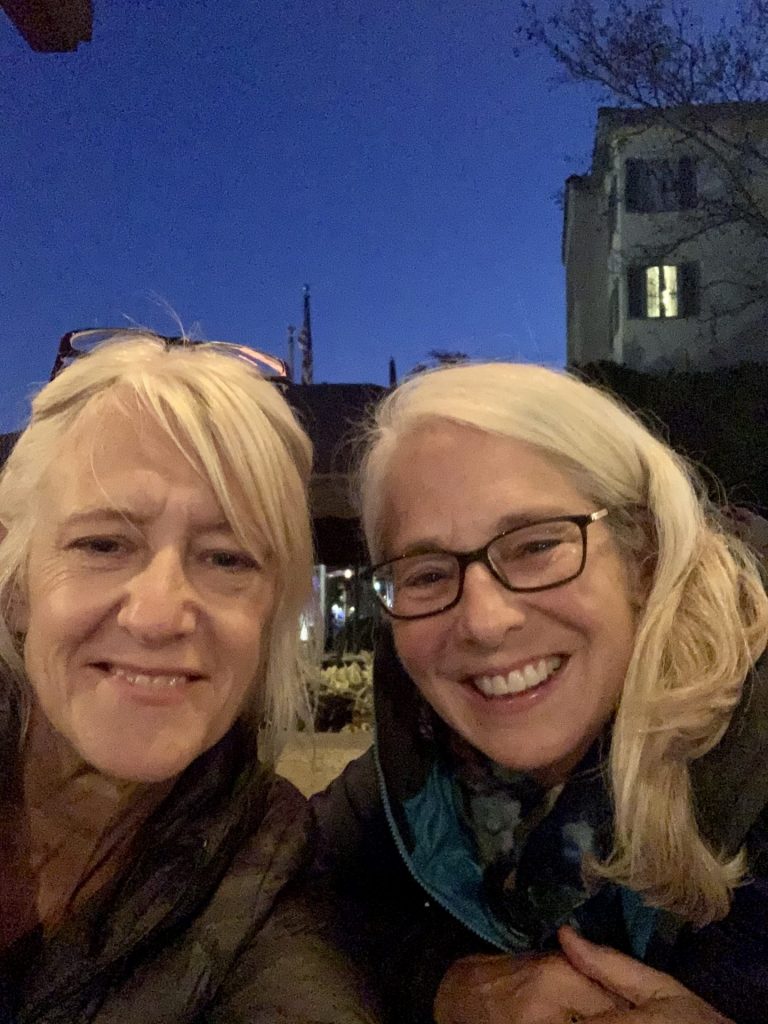 Wednesday (Dec 23) our bikes arrived. Shelter Cove provides bikes with the slip fee, which is really awesome. We immediately took the bikes and rode down to the beach. Hilton Head beaches are hard packed sand so you can ride right on the beach. This is one of my favorite beach activities.
Hilton Head Island has a wonderful network of bike paths. There are underpasses that take you under US 278 so you don't have to face traffic. This will be great for when we return from Christmas with my parents in Florida.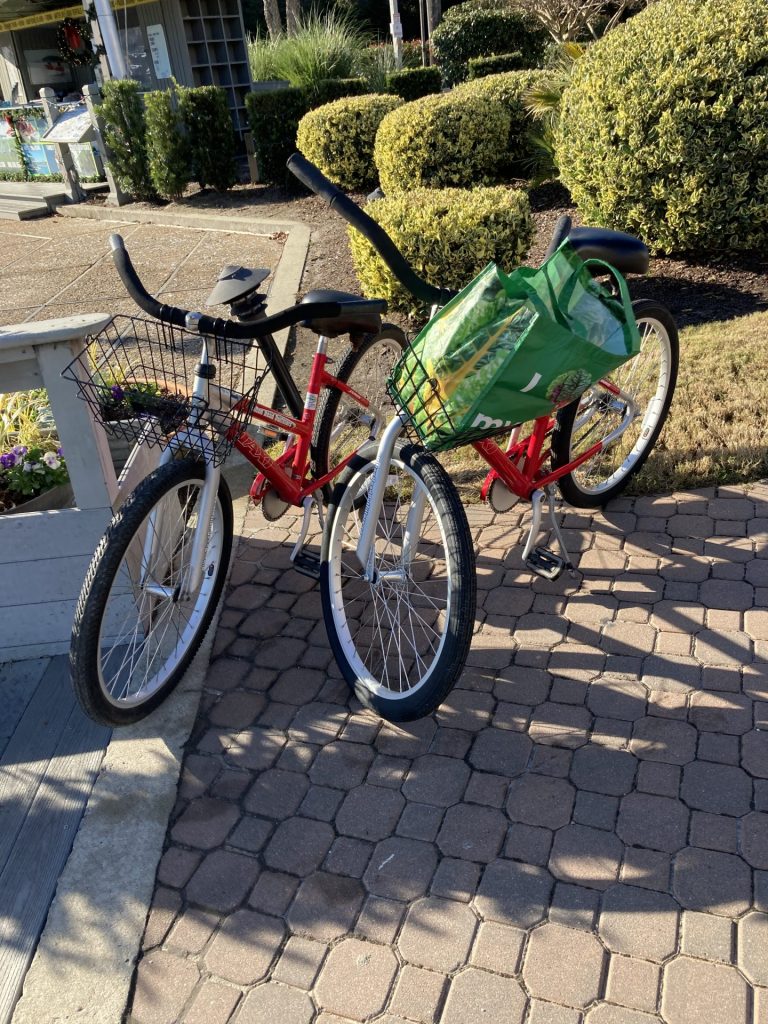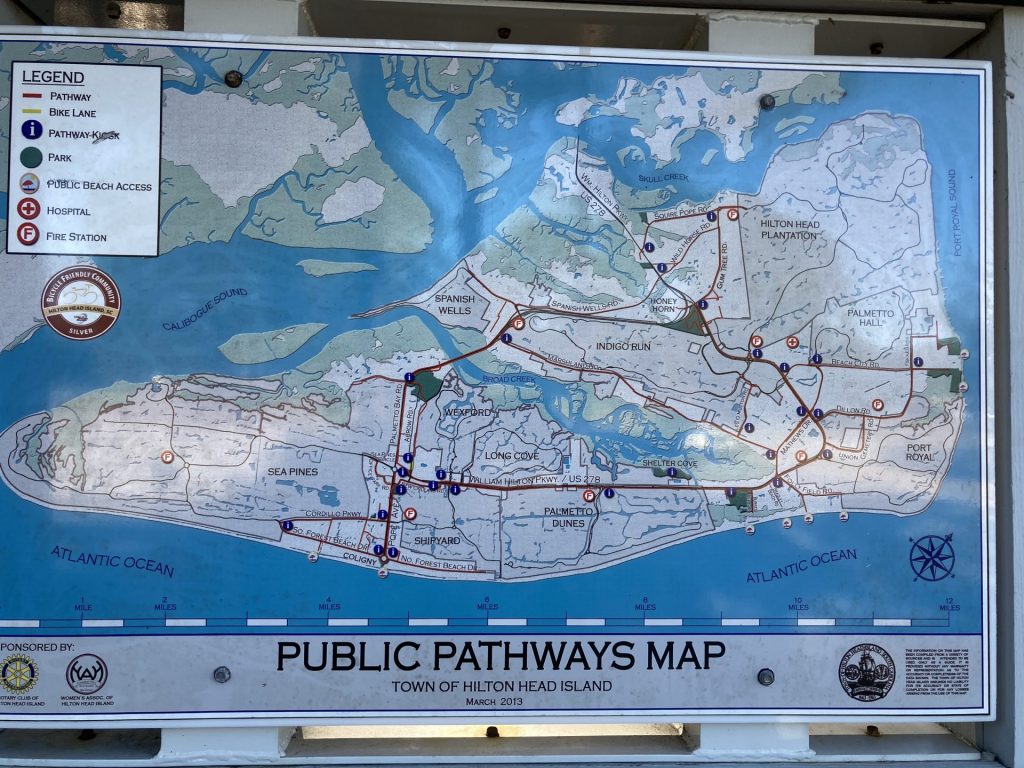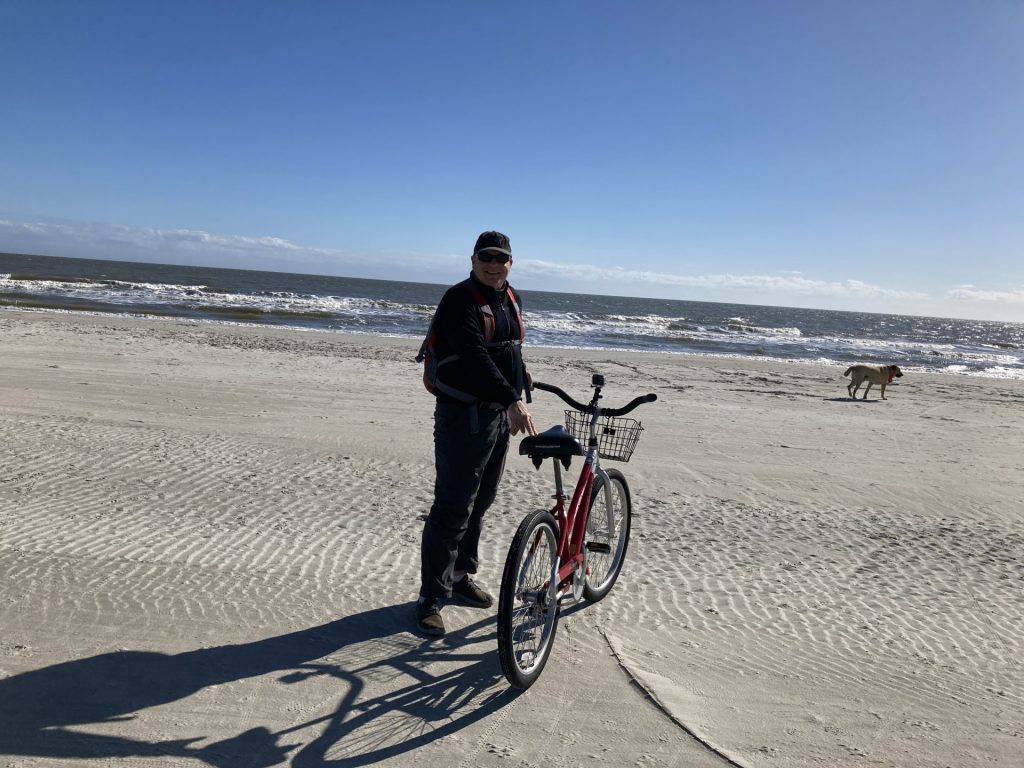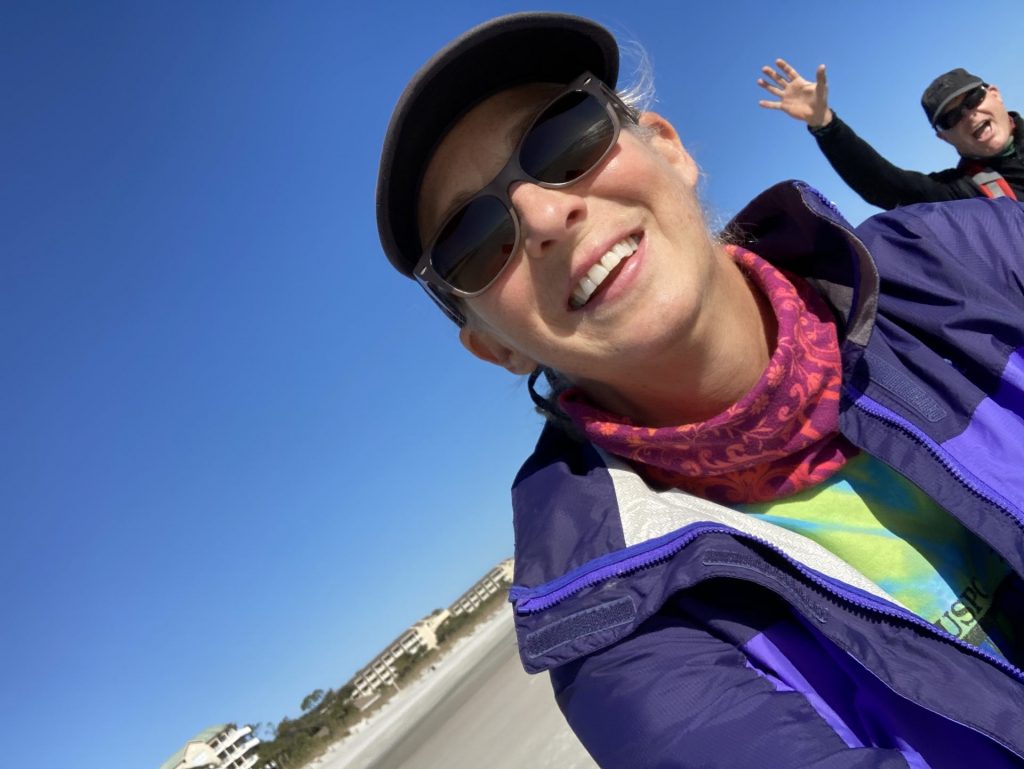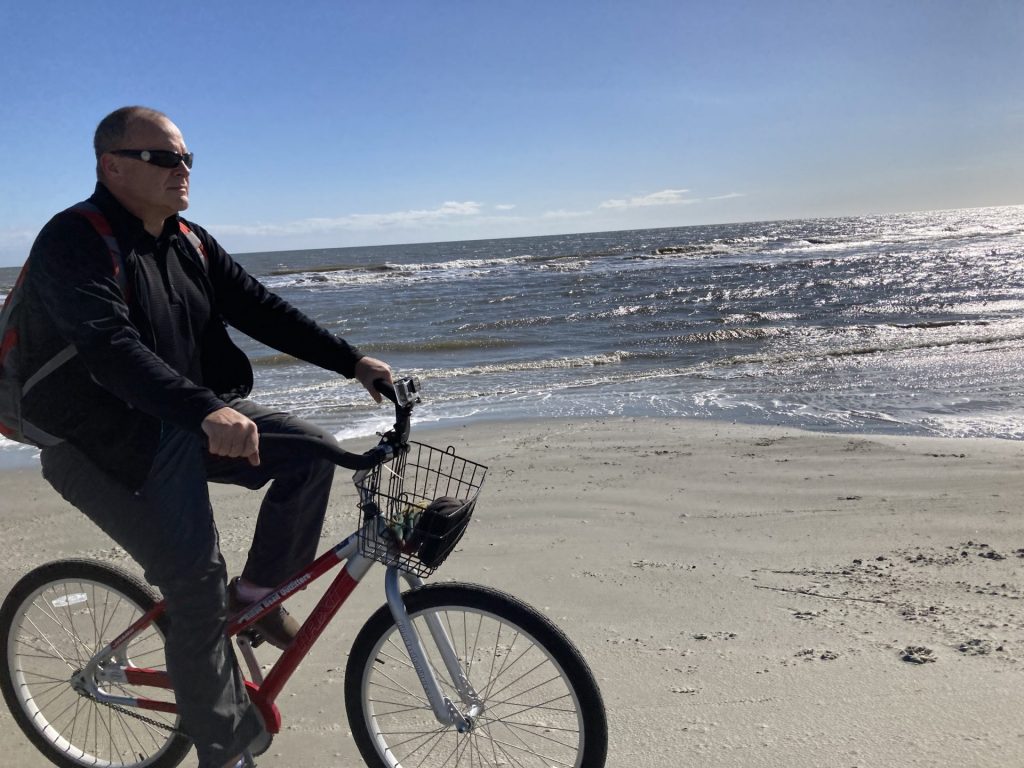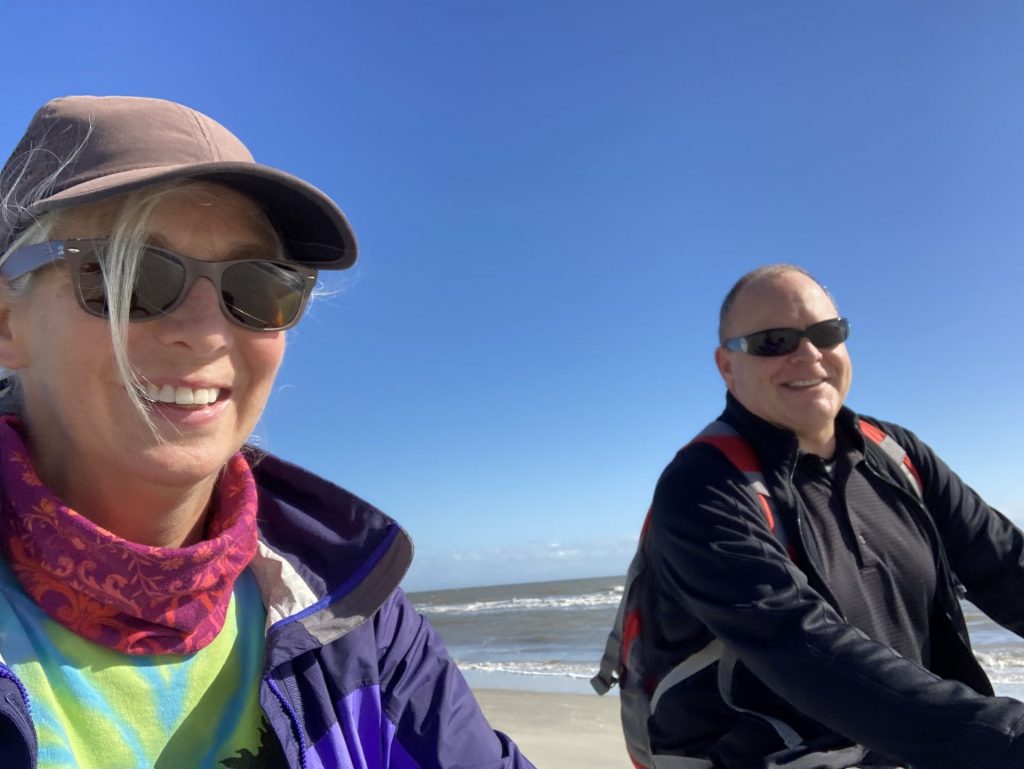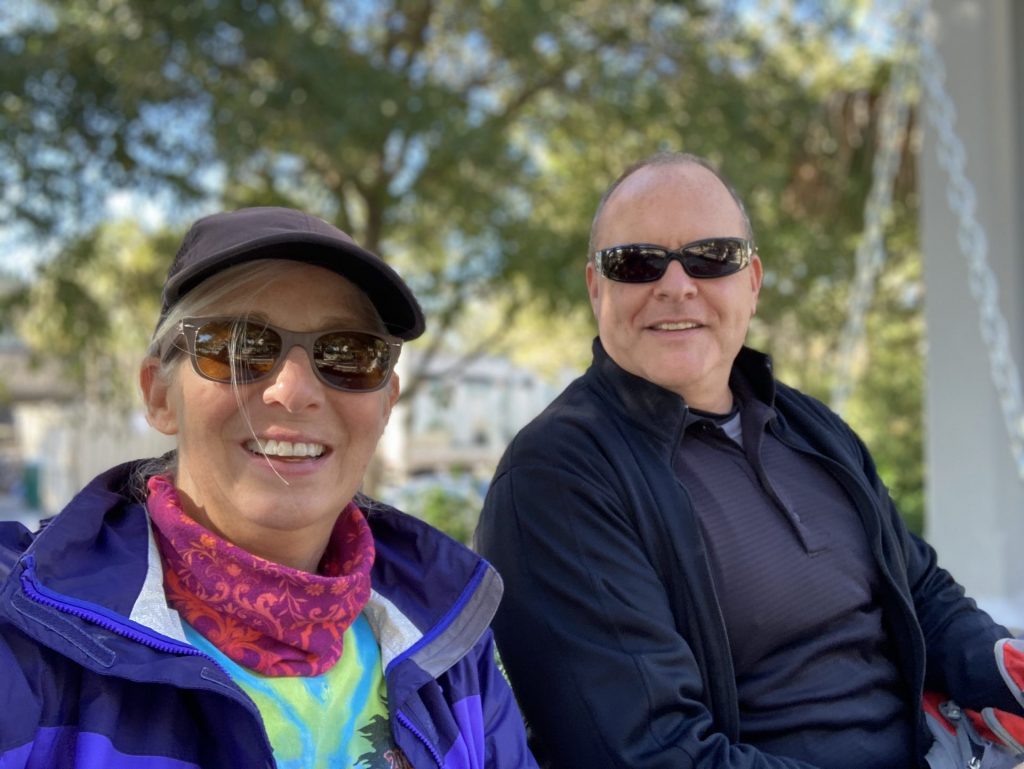 We spent the rest of the evening packing for our trip to Florida for Christmas. Both my parents and my brother, Matthew, live in Florida. Kim (my daughter) and her boy friend, Fernando, were in Florida as well. They were visiting Fernando's parents for the holidays. Alyssa, my oldest daughter, would be coming down for a few days after Christmas. Very excited to see people. The pandemic always makes this difficult, but we will mask and keep social distance as best we can!!