Anchor stuck…
Categories
Blog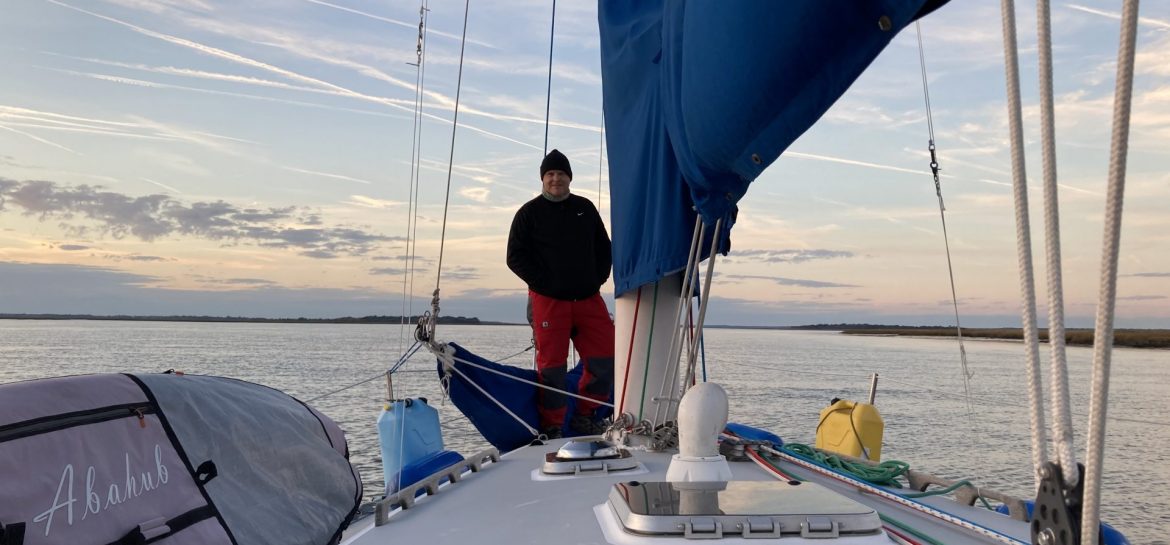 Started day: mile marker 473
Ended day: mile marker 522
We pulled out of St. John's around 8am to a very cold ride down the ICW, but it was sunny! We were planning to stop at Lady's Island Marina in Beaufort, SC for the night. The marina was about 65 miles which would be a long day. We would only make it before sunset if the tide and wind were in our favor.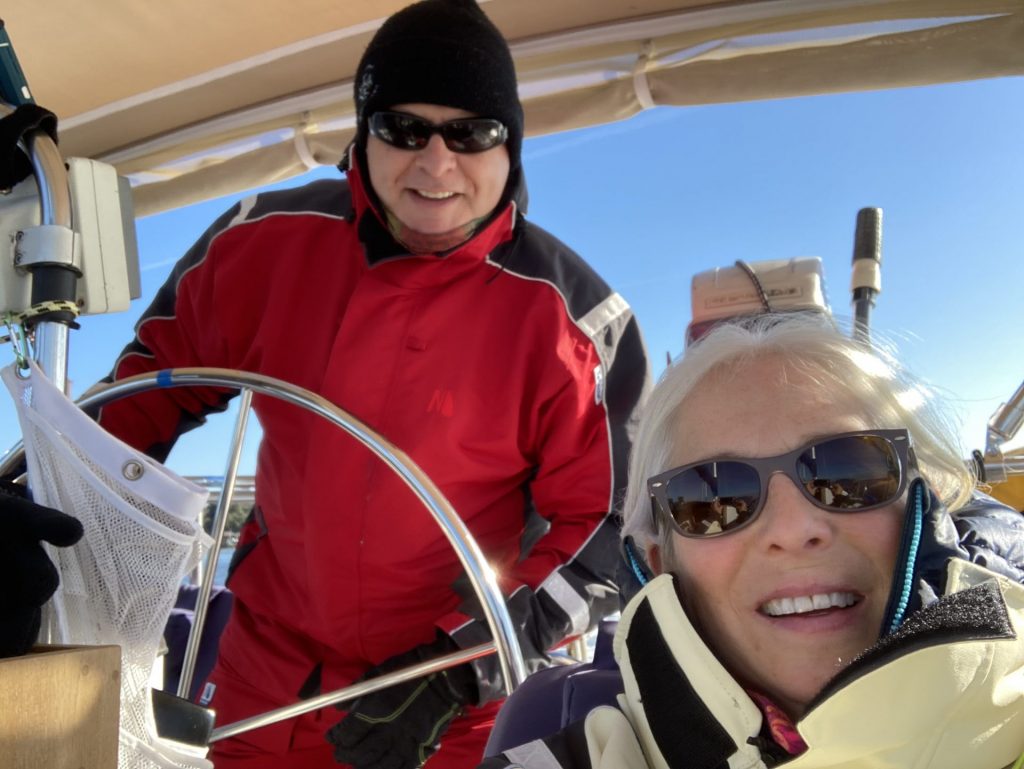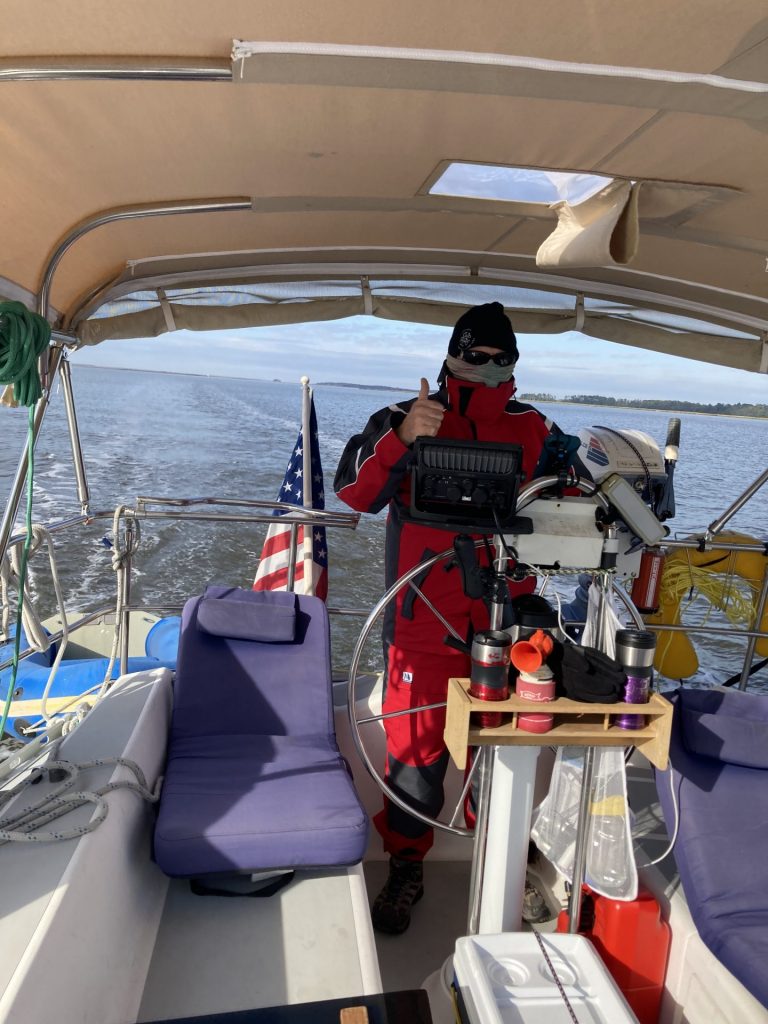 We traversed several rivers today: Wadmalaw, Dawhoe, South Edisto, Ashepoo, Coosaw rivers.
We called it around 4:45pm as we would not make it to the Marina in the light and decided to anchor even though it was going to be a very cold night. We anchored in Bull River, just at the bend from ICW. We dropped the anchor and decided we had drifted too close to the shore. Our chart plotter and Aqua maps indicated we were in 5.5′ of water (too shallow), however the depth finder read 18′. Go figure. I thought there might be a shelf of shoaling we were next to and thought we should pull up the anchor and move away from the shore.
The tide was very strong coming down the Bull River meeting the tide in the ICW. We could not get the anchor raised no matter what we did. We decided we would just leave it until the morning when it would be slack tide and hope we were not caught on something. Plus we determined, based on tide, we would not swing any closer to shore and we were probably safe for the night.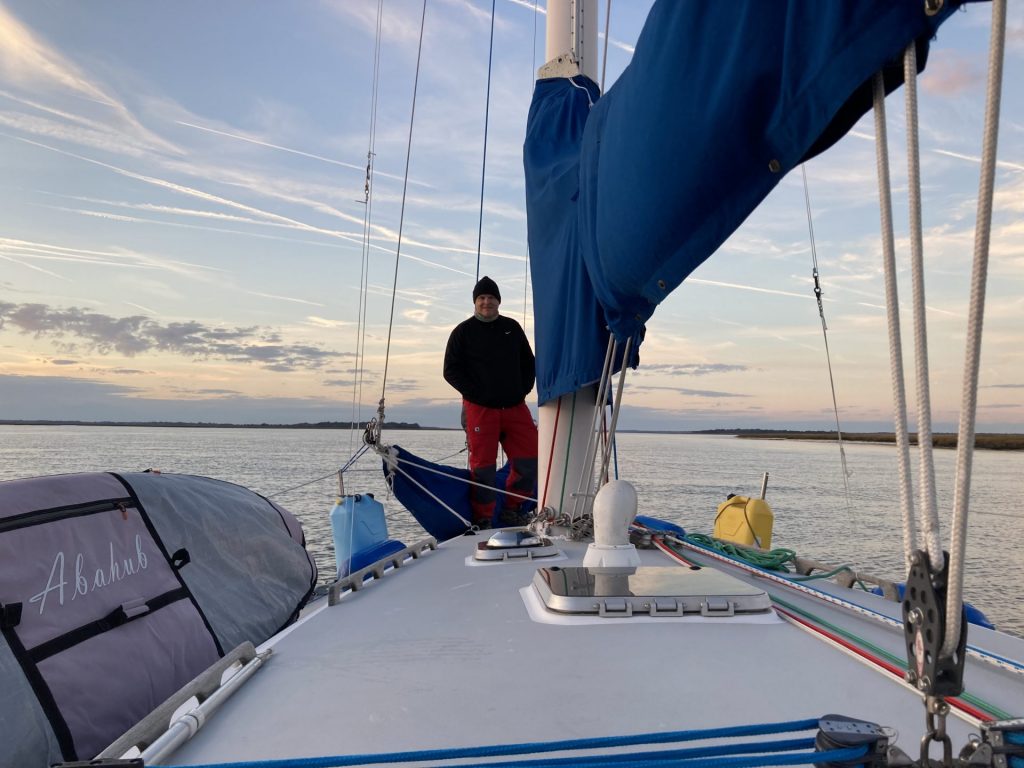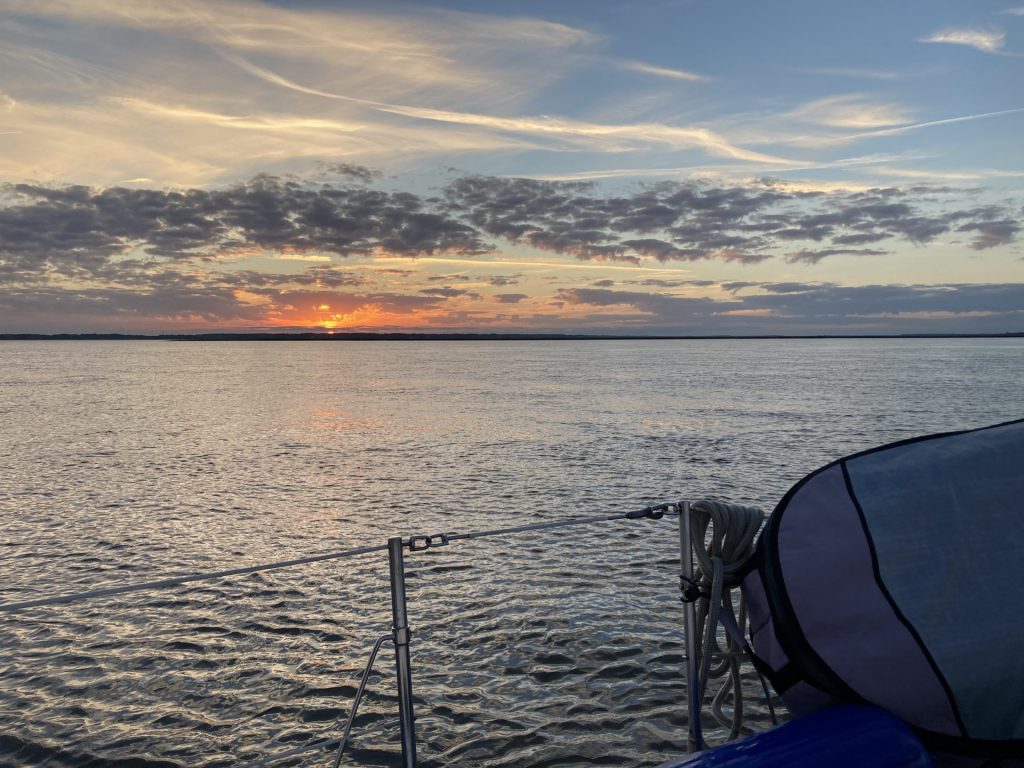 We hunkered down for the night with our hot tea and hot water bottles. I also pulled out my goose down sleeping bag. We were very cozy and ready to face the 40 degree night at anchor!