Heading to St. John's Island
Categories
Blog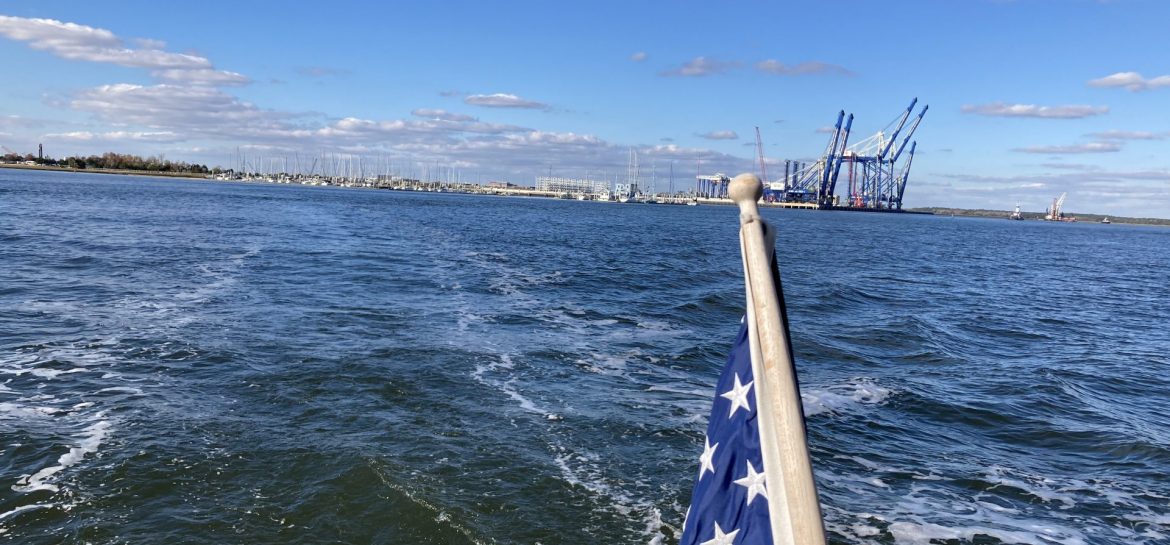 Started day: mile marker 467
Ended day: mile marker 473
We woke this morning to sunny skies and the excitement that comes with knowing you are leaving the dock. We made our plans with St. John's Marina for tonight – just 10 miles down the road. We didnt want to go too far just incase there were any issues with the new systems.
We said good bye to our slip neighbors, Chris and Debbie. Boy, we could not have found a nicer couple. I wish we had more fun times together – most of our time was spent doing boat work with Chris. He was so knowledgeable on everything boat – every time we talked all I wanted to do was pick his brain about things!! I did get to walk (and get lost) with Debbie and we did spend some time chatting – but a games of cards would have been fun! We really hope to run into them again down the line.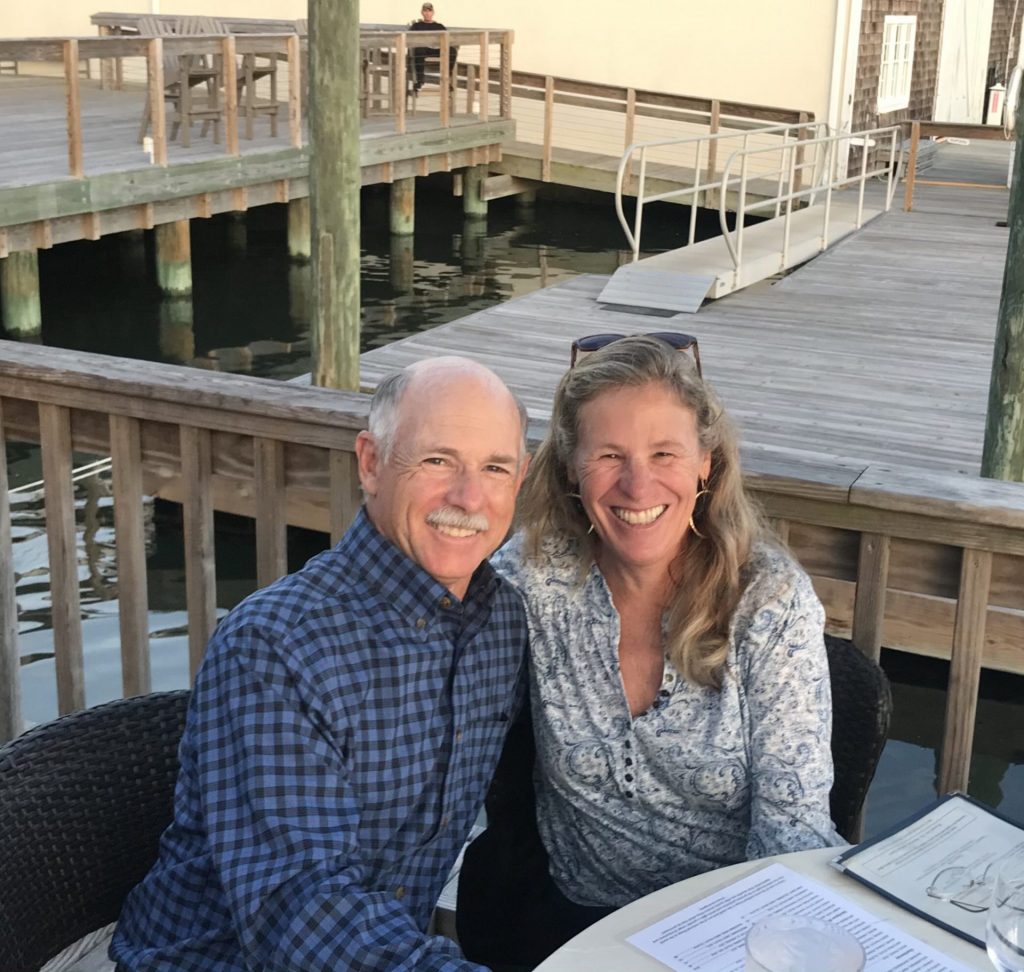 We had a diver come this morning (recommendation by Chris) to scrap the boat bottom and (as it turned out) added 2 zincs down below. Money well spent!! a few more things to do on the electrical (will this never end?) and lots of things to organize and secure for moving the boat down the ICW.
Finally! At 2:15 we pulled the lines and off we went!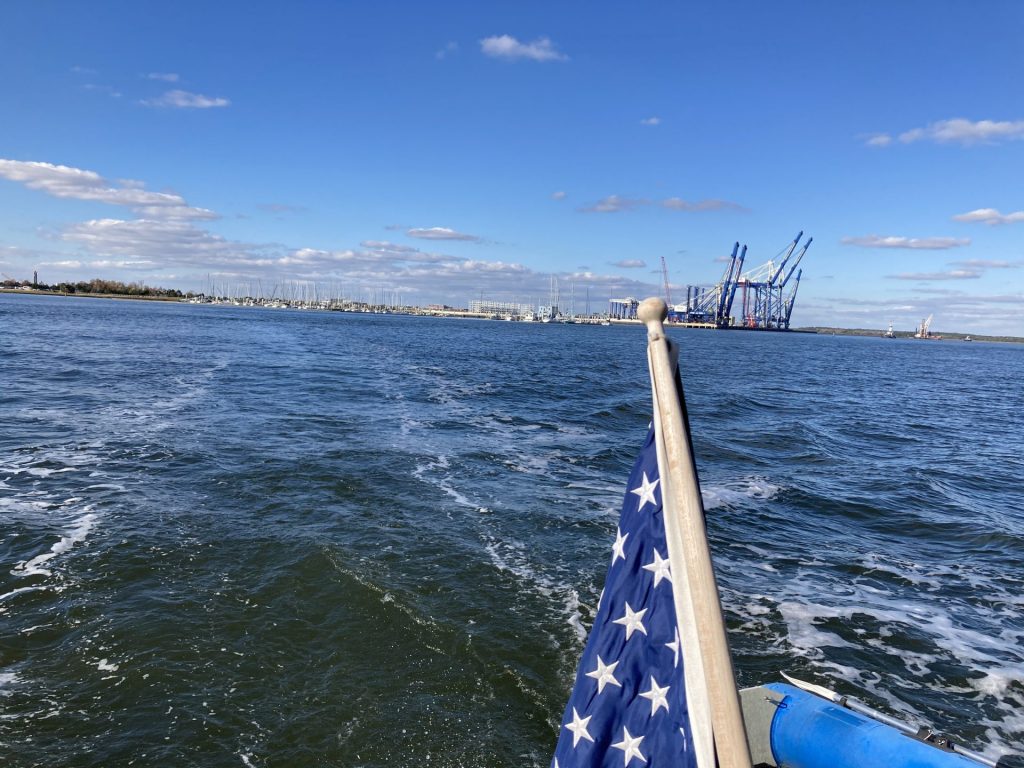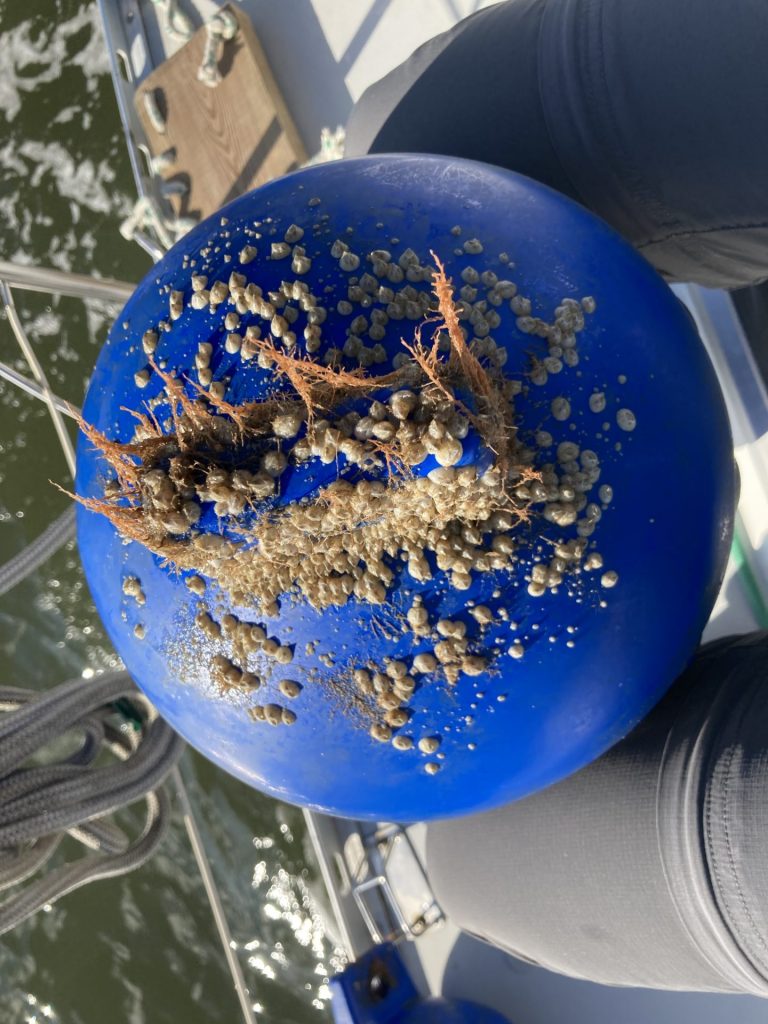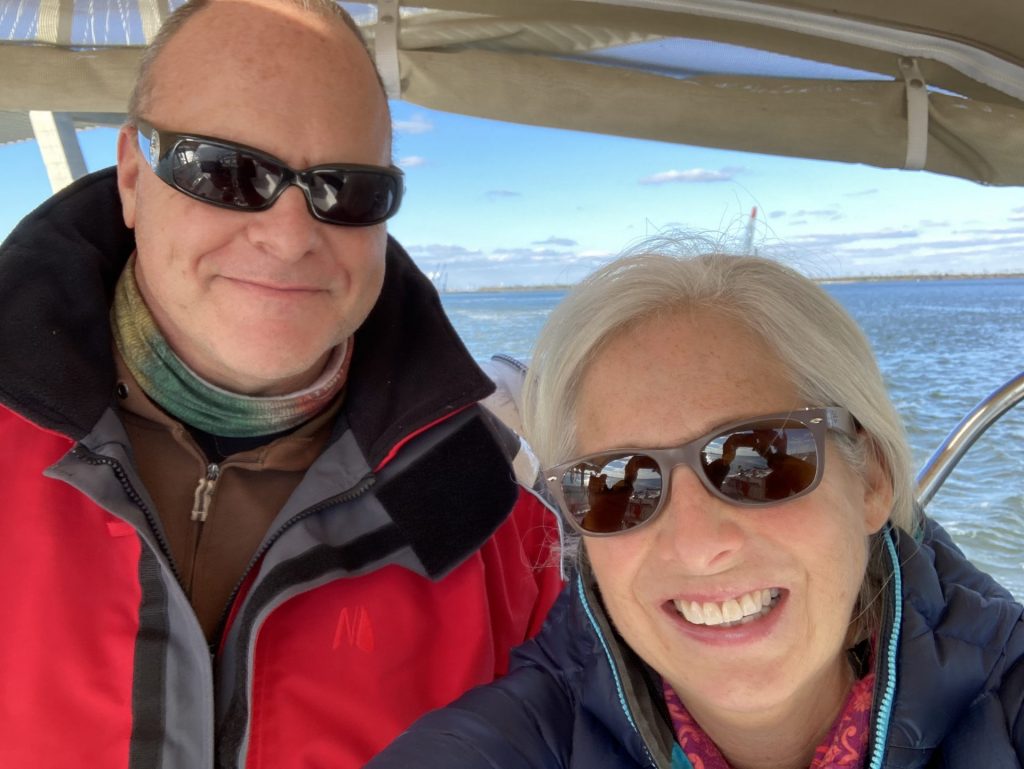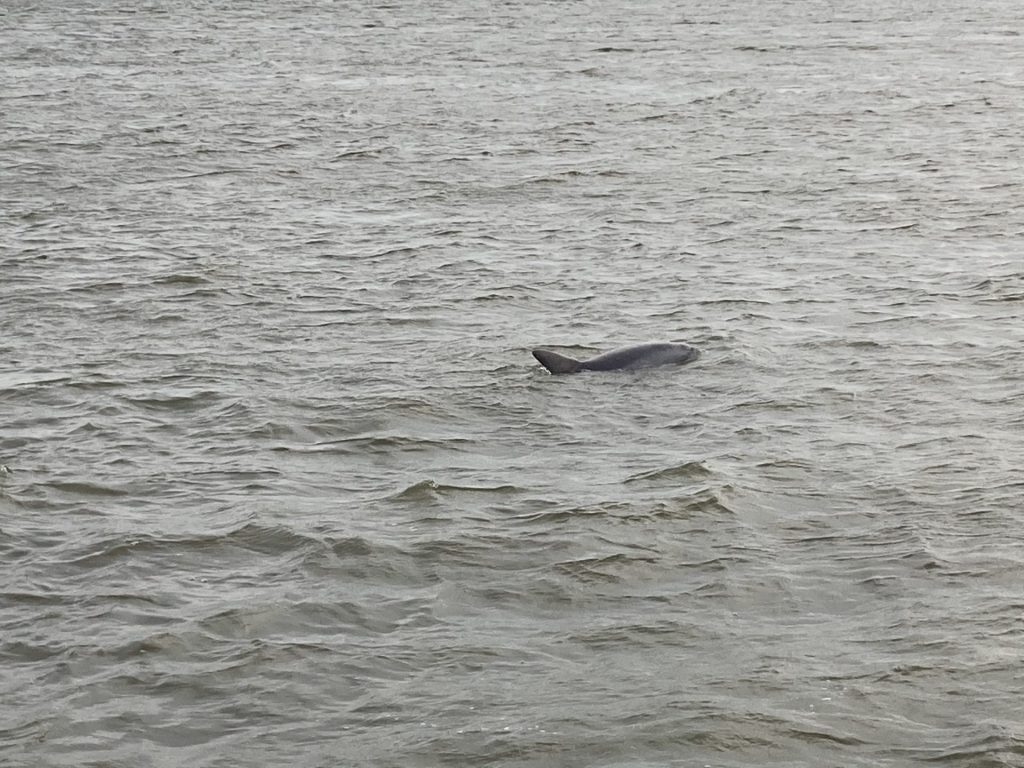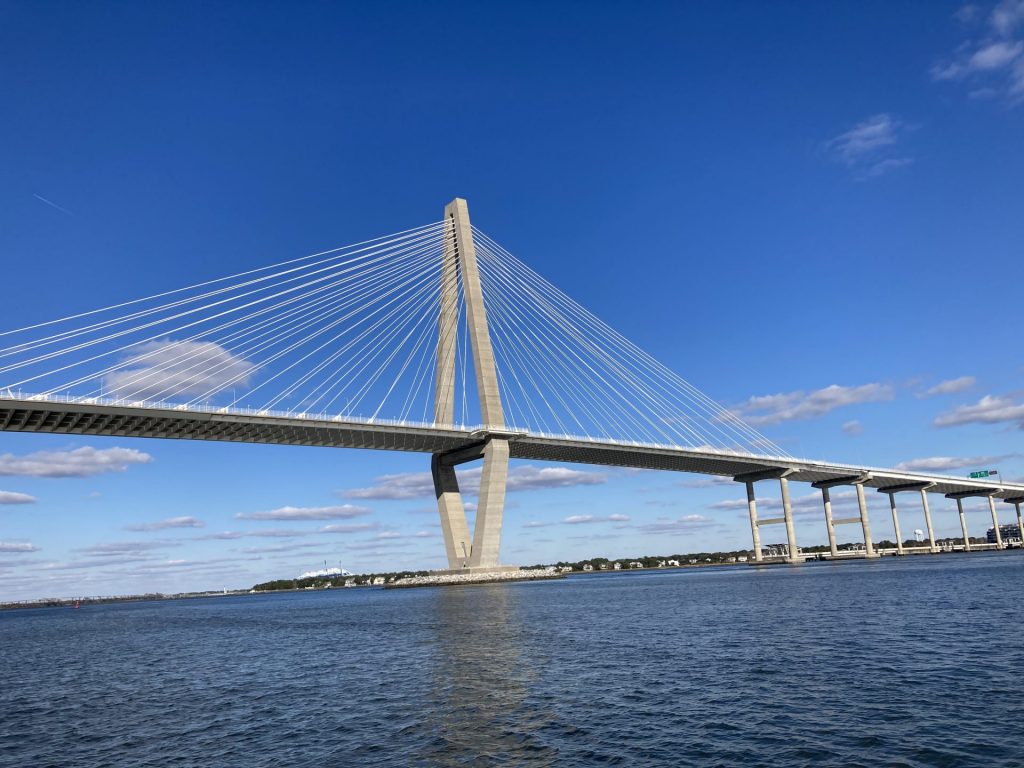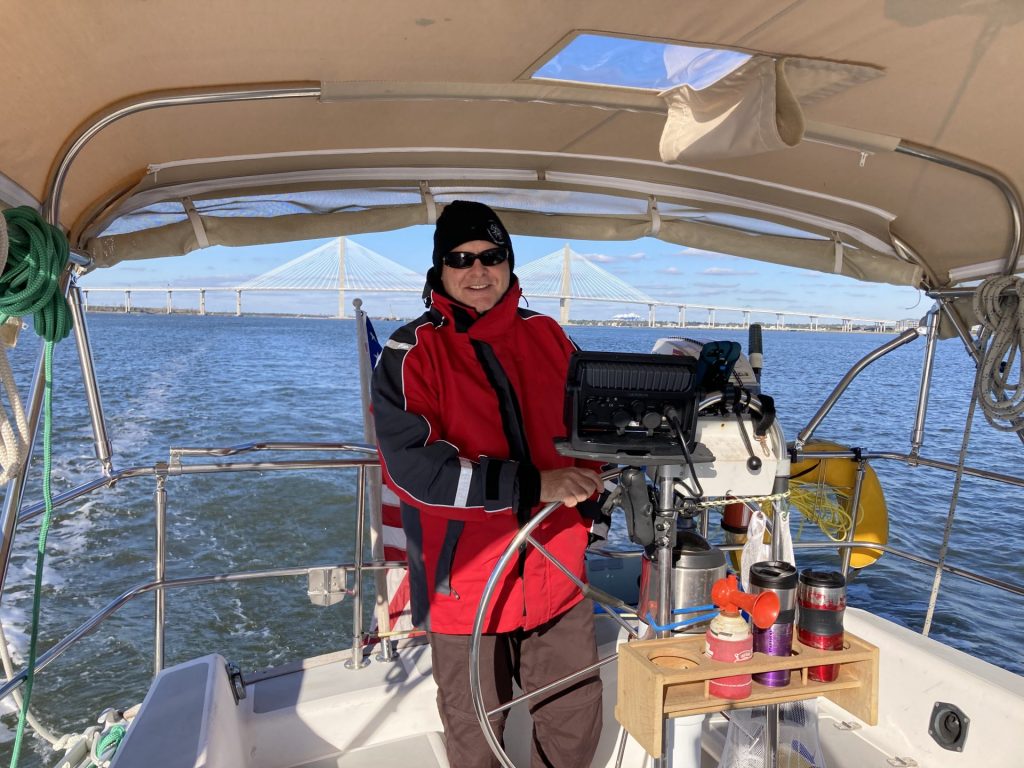 We did some touring around Charleston harbor checking out some of the coast that we had visited on land… really beautiful sunny day. But… we forgot that we had a bascule bridge on route today. Last opening is 3:30. Based on our current plotter we would arrive at 3:29!!! Oh my, so a little stress on this short trip. We arrived at 3:26 and it opened at 3:30, so we made it through and on to our marina.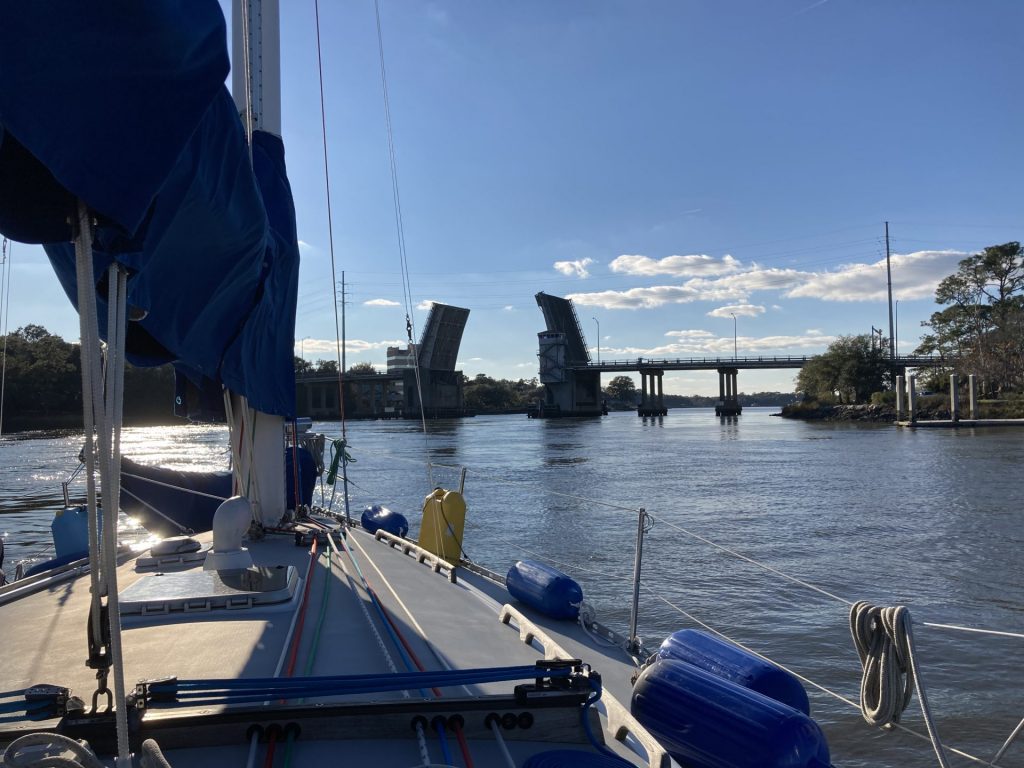 We arrived at St. John's Marina at 4:30. The alternator did its job and the batteries were completely charged!! That never happened with the old alternator.
Austin, the dock master, was there to help us get tied off. He boasted of the "cleanest bathrooms on the East coast" – they were just fabulous. We both took long showers and then made our favorite cold weather dish: Stew's famous Spanish Rice. This is a great recipe and we make a double batch because it is great reheated for lunches on the water.
Recipe for Stew's Spanish Rice: sauté chopped onions (and garlic if available) in EVOO, add available spices (oregano, cumin, coriander, garlic, chili powder, cayenne pepper, turmeric), add one or two cans of garbanzo beans. Let cook for a little. Add one or two cans of quartered artichoke hearts. Add one or two cans of diced tomatoes. Add rice, we usually use those packets that can go in the microwave so we dont have to waste time and energy cooking the rice. Let this simmer for a little bit. Serve with sour cream and grated cheese.
We started a new series I download from Prime called "The Wild". It was pretty good and kept us entertained until we bedtime. The heater and the stove from our meal had warmed the cabin up to about 60 – very comfortable compared to the outside temp of 37! The v-berth was really cold though- thankfully we had water bottles and my goose down sleeping bag. We don't leave the heater on at night so we needed to be snuggled in pretty good.
It was a really great day!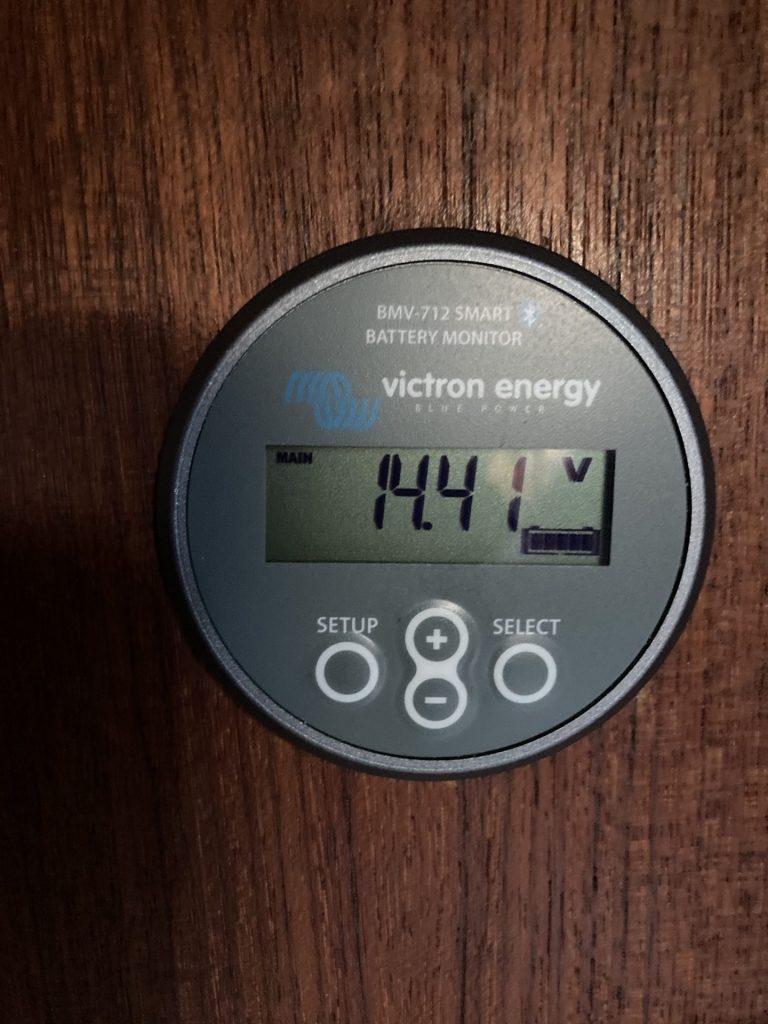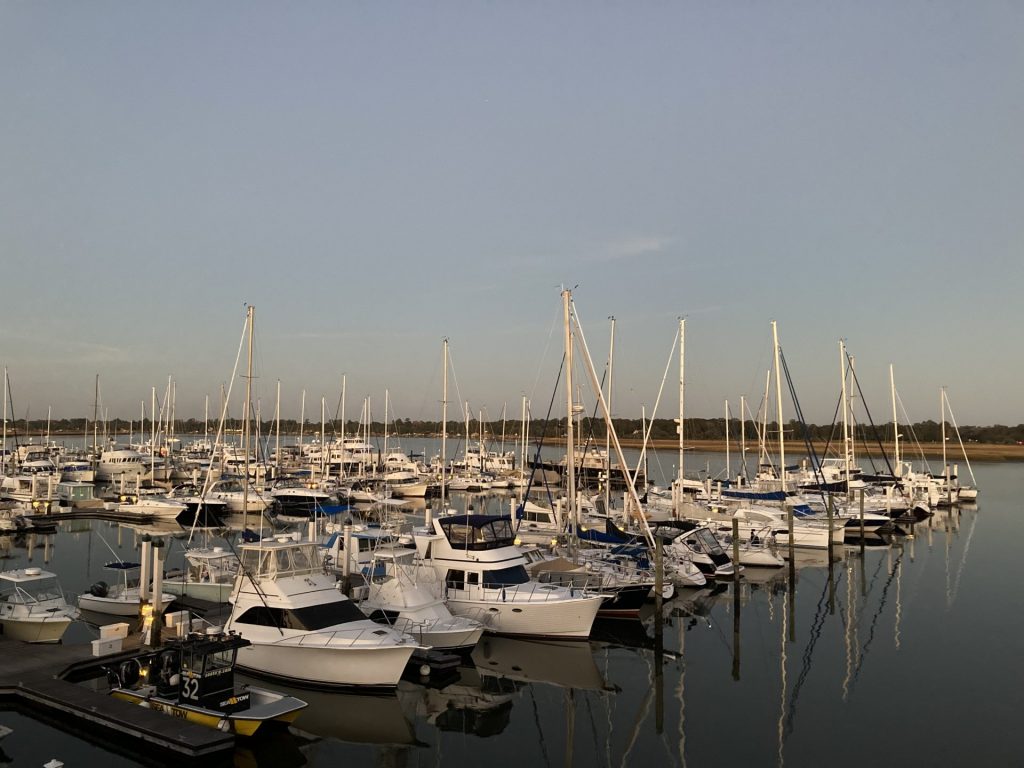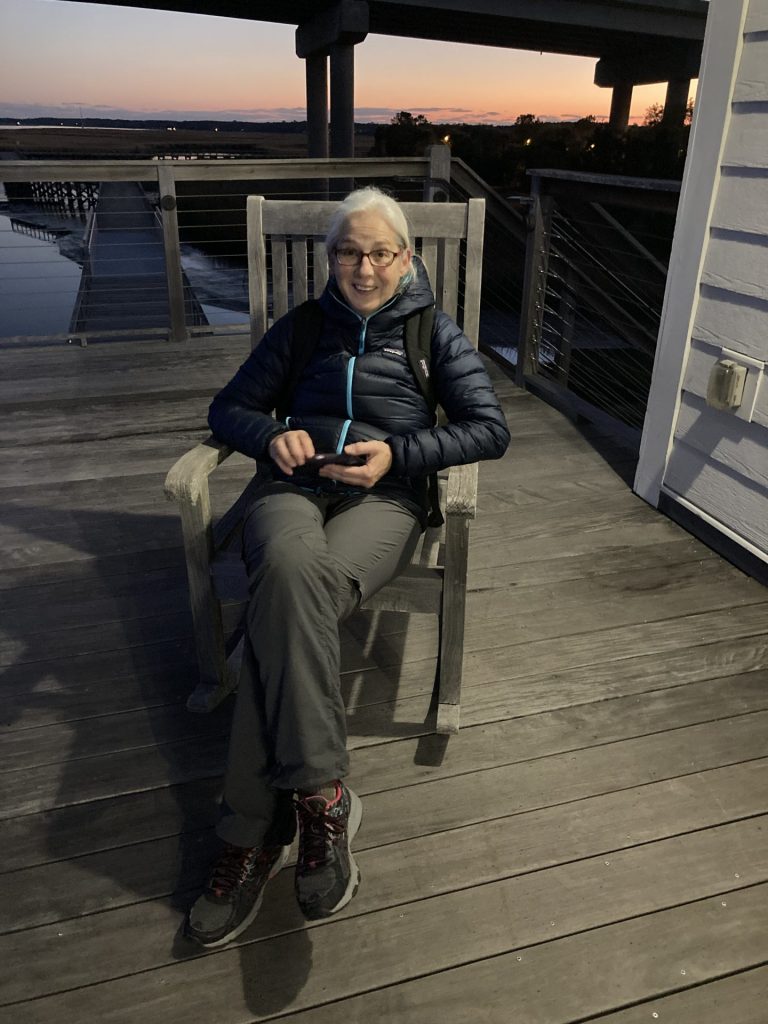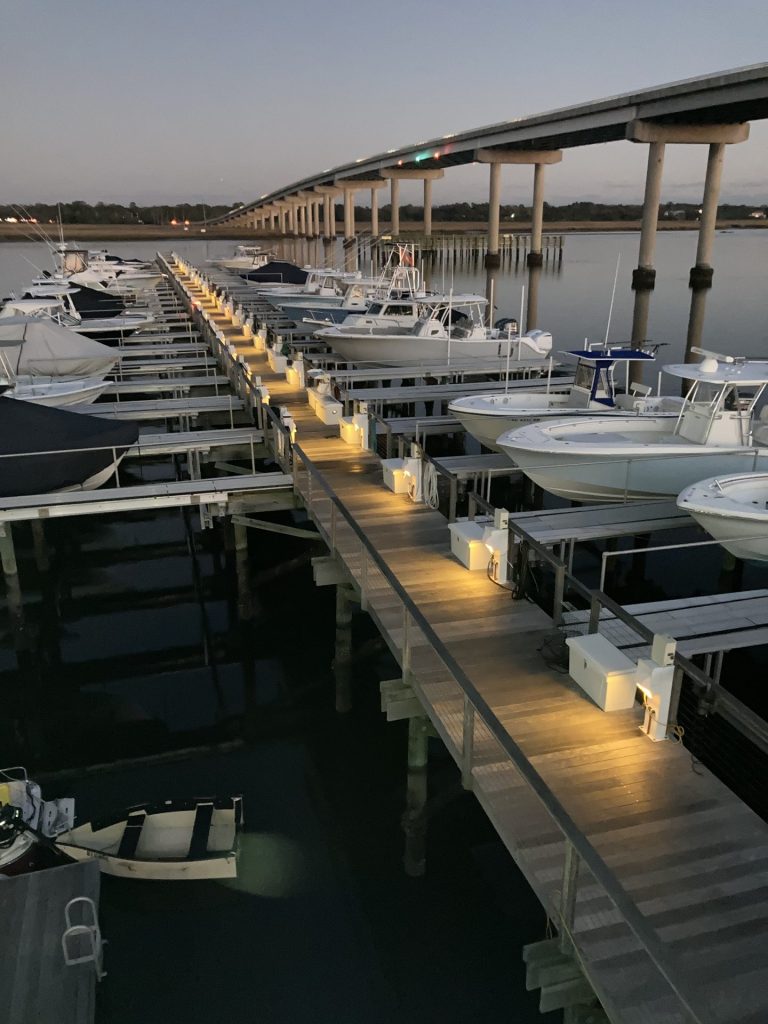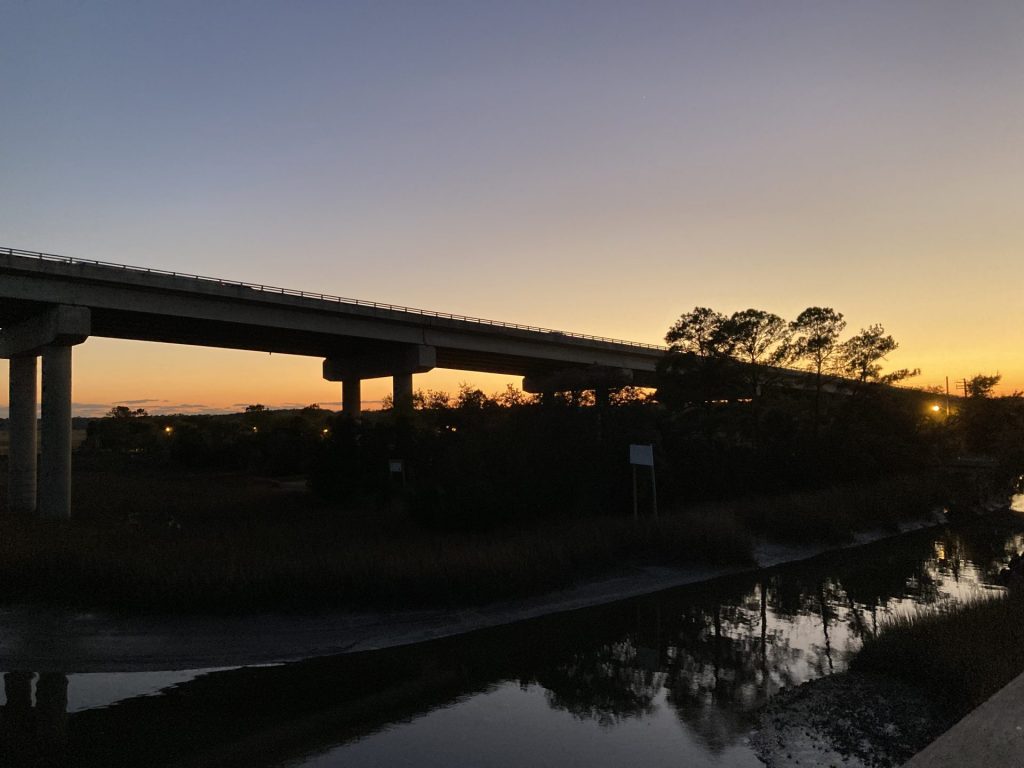 "The best way to pay for a lovely moment is to enjoy it." – Richard Bach