Trip North for Thanksgiving
Categories
Blog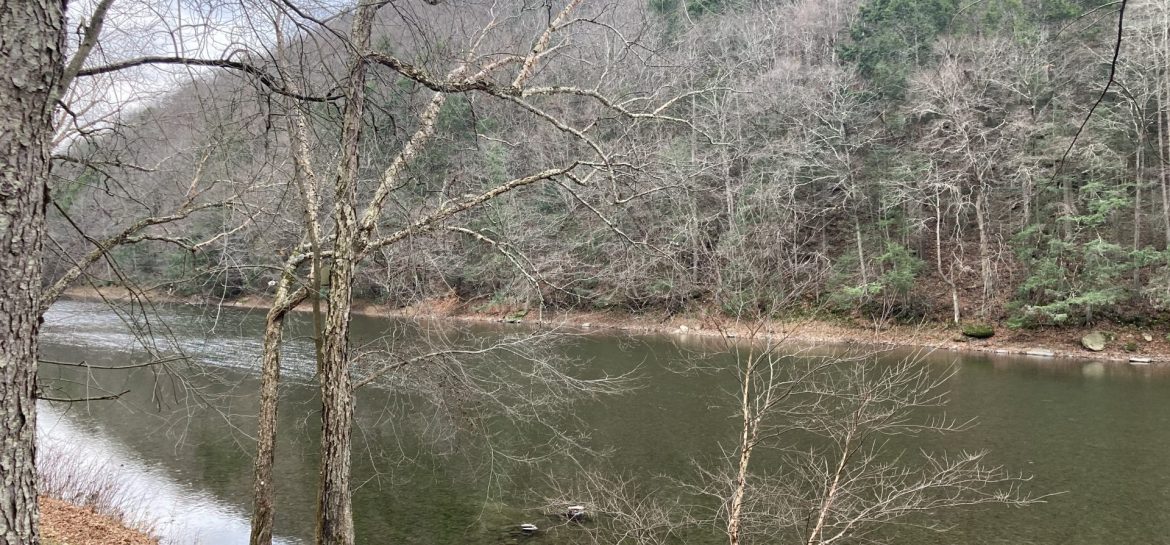 We decided to leave by 6am Saturday since we had a long drive north to the cabin in Cammal, PA. In addition we needed to pick up the "cabin vehicle" in Harrisburg where it was being stored by a friend and drop off the rental car in Williamsport!!
The ride was terrible – tons of traffic and 3 actual traffic jams where we sat for about an hour each! All-in-all it took 16 hours, arriving at the cabin at 1am in the morning on Sunday.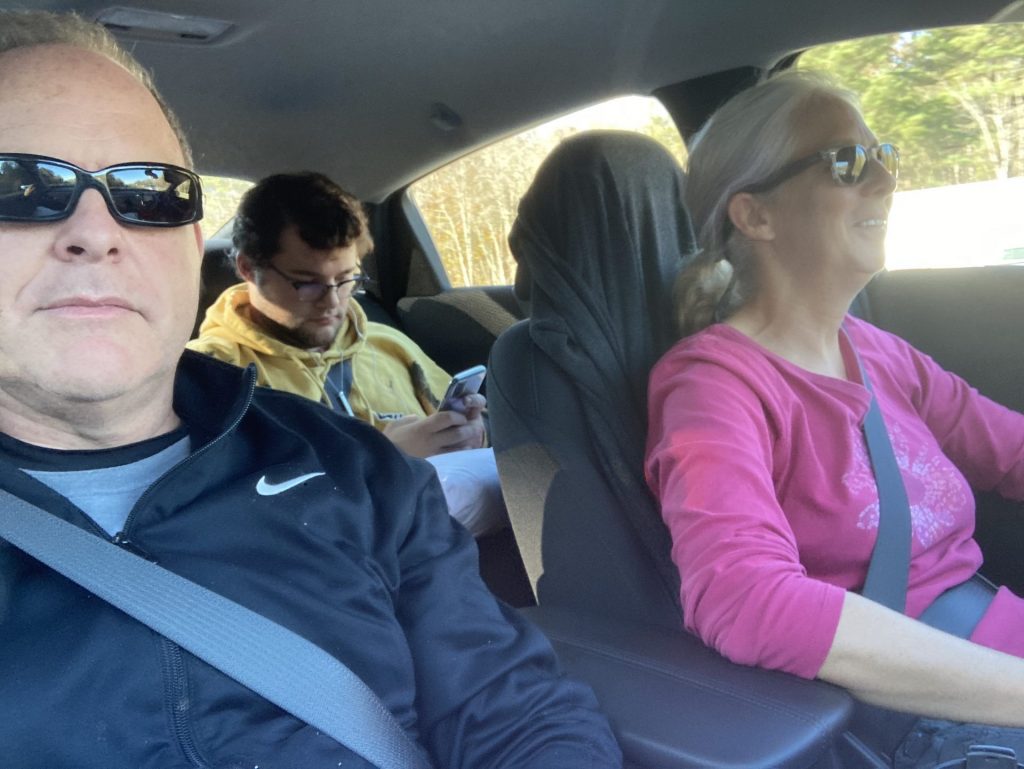 The cabin was very cold when we arrived – there is no furnace but there is a fireplace and several space heaters. In quick order we had the main floor comfortable to sleep.
It is always a joy waking up that first morning at the cabin. Sounds of the mountains and creek welcome you to the new day – it is really wonderful.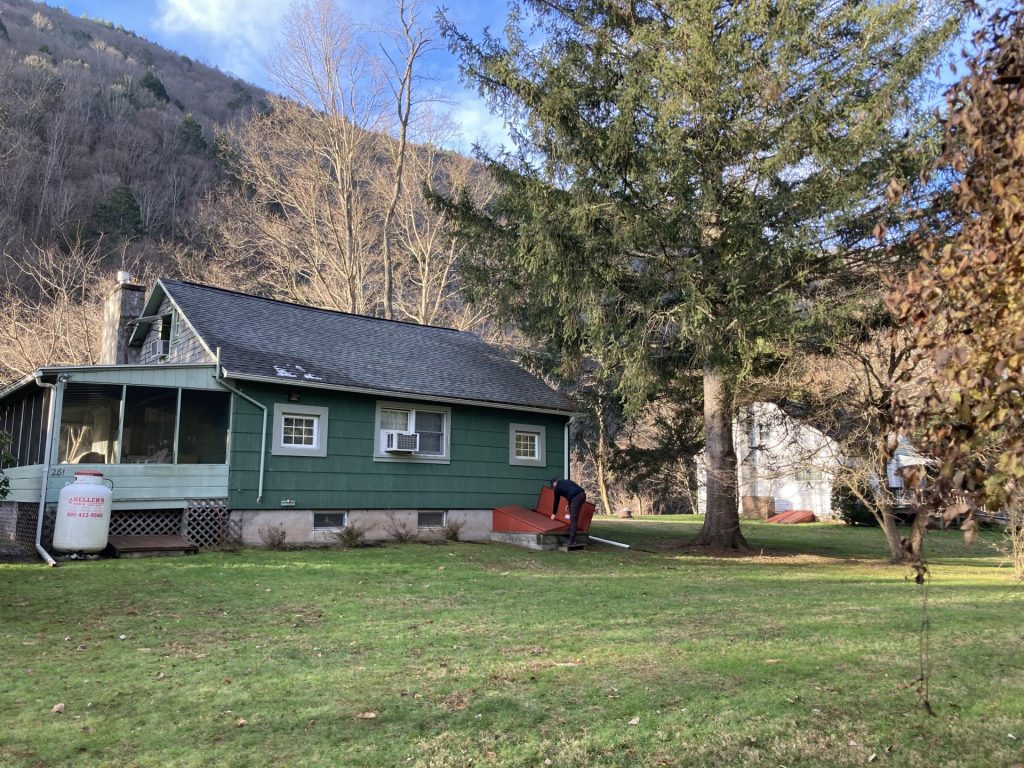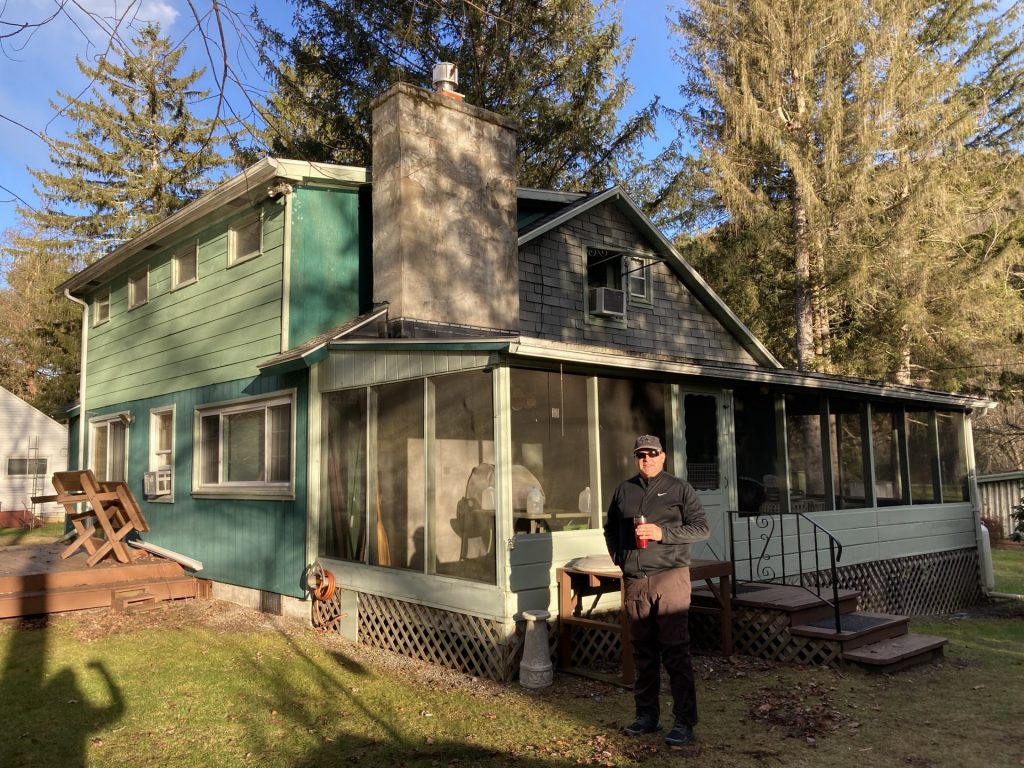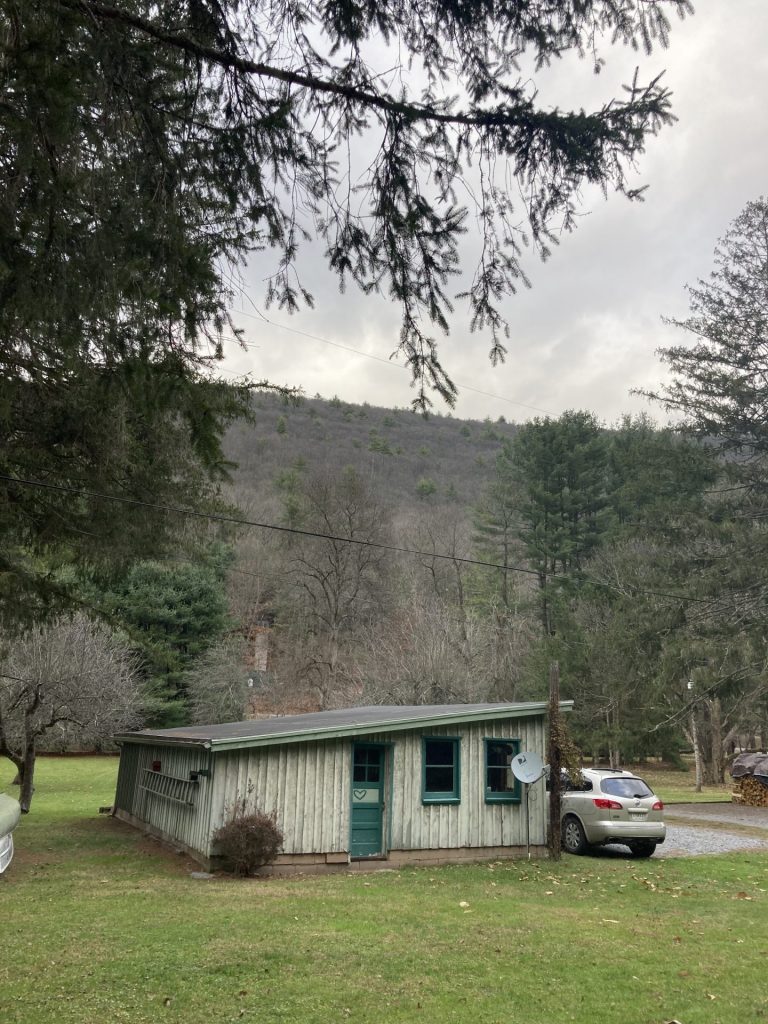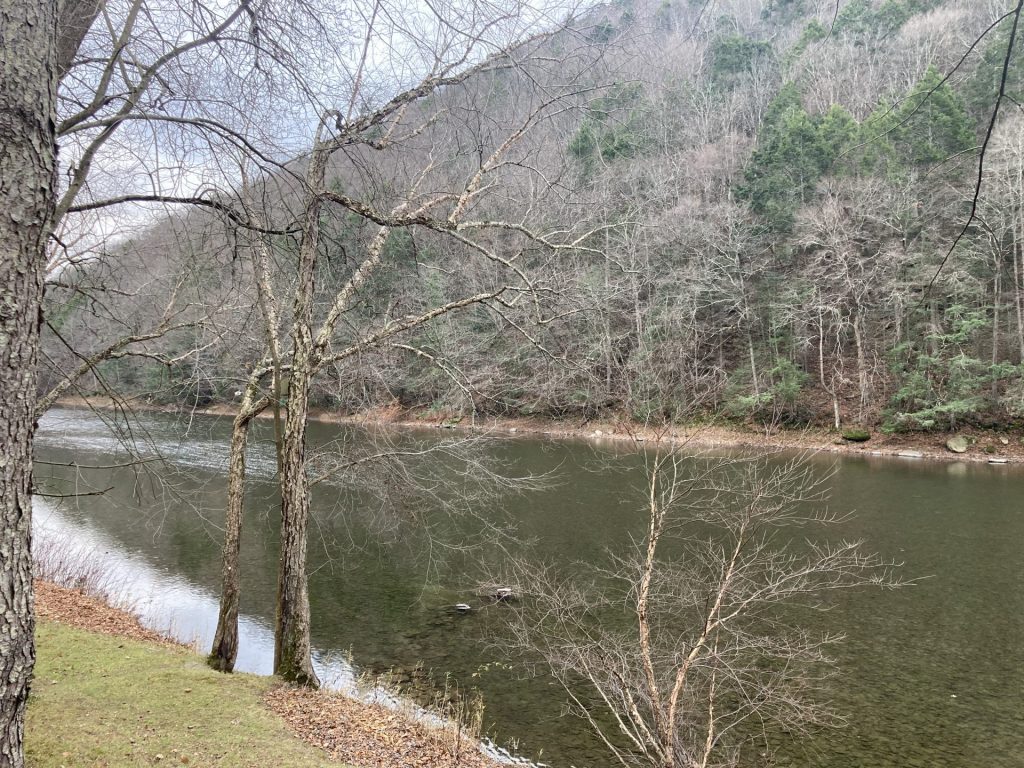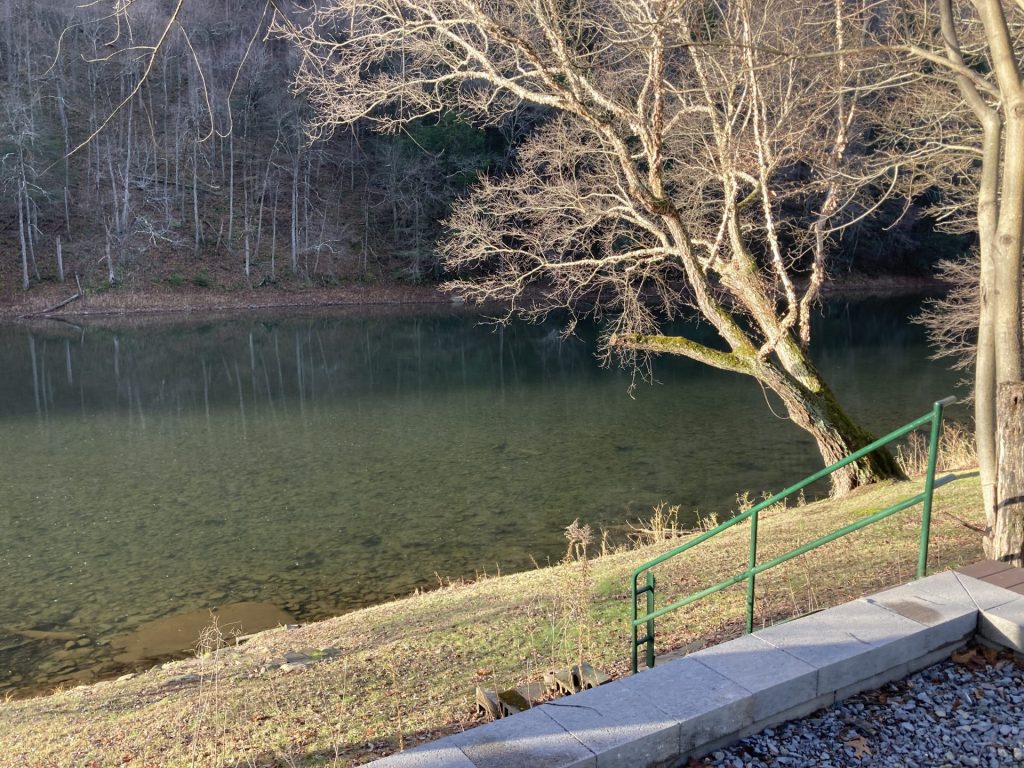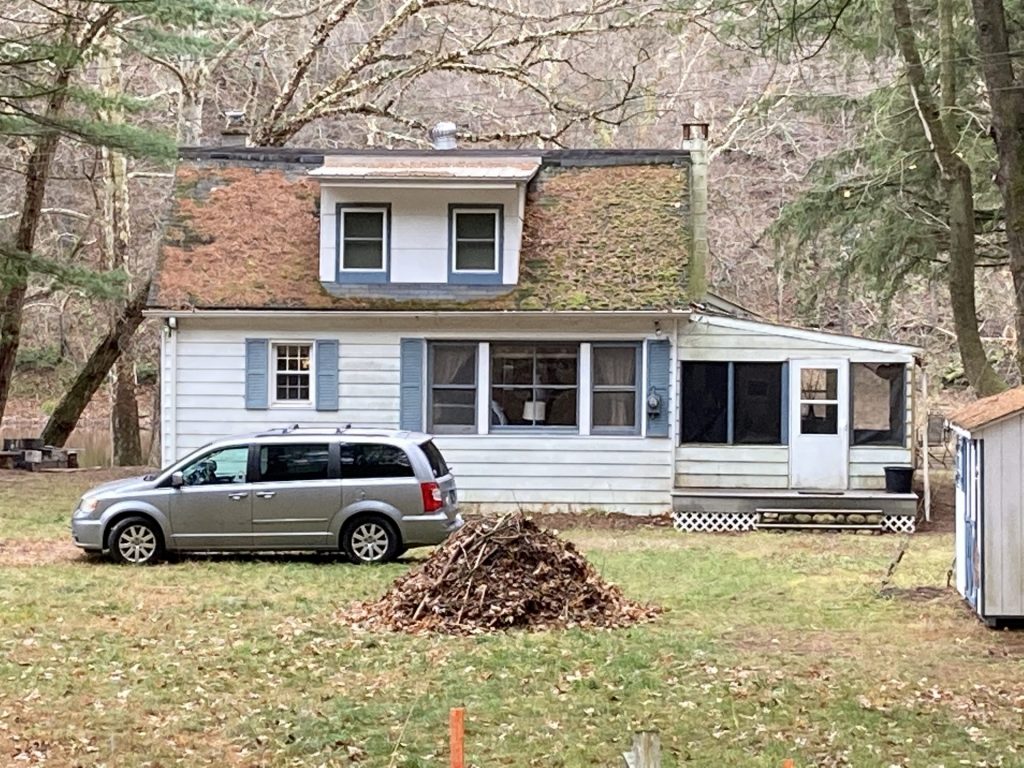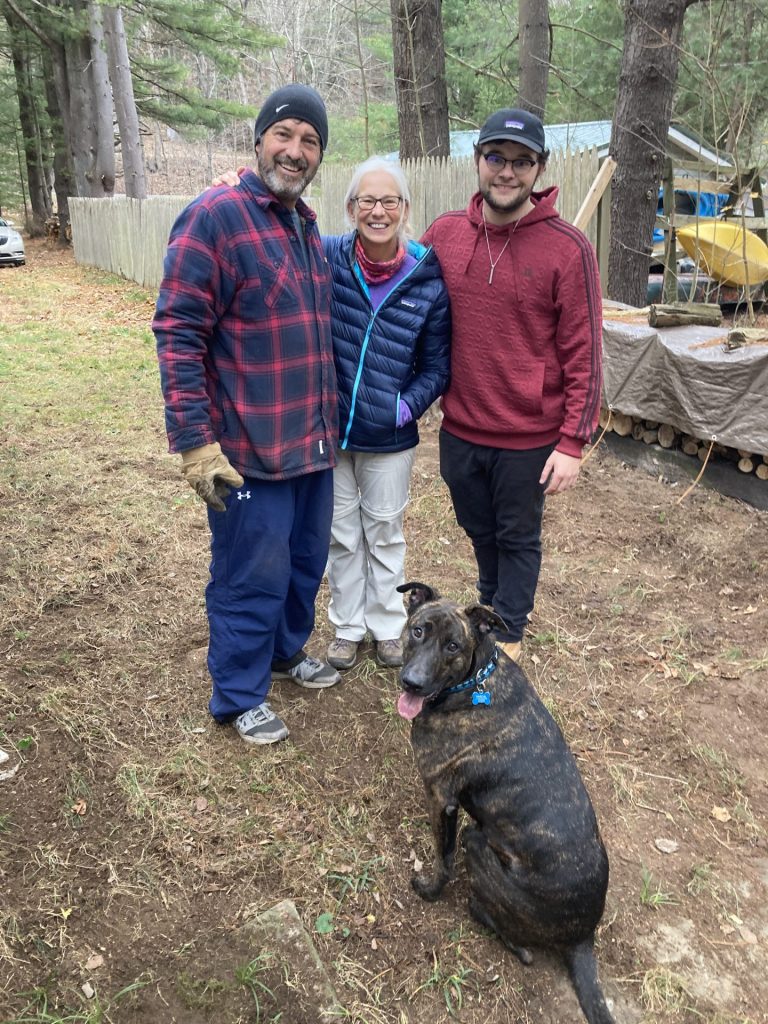 Morning began with the first fire in the fire pit. Cole's favorite thing to do at the cabin! After breakfast we headed down the road to Slate Run to get water from a roadside spring.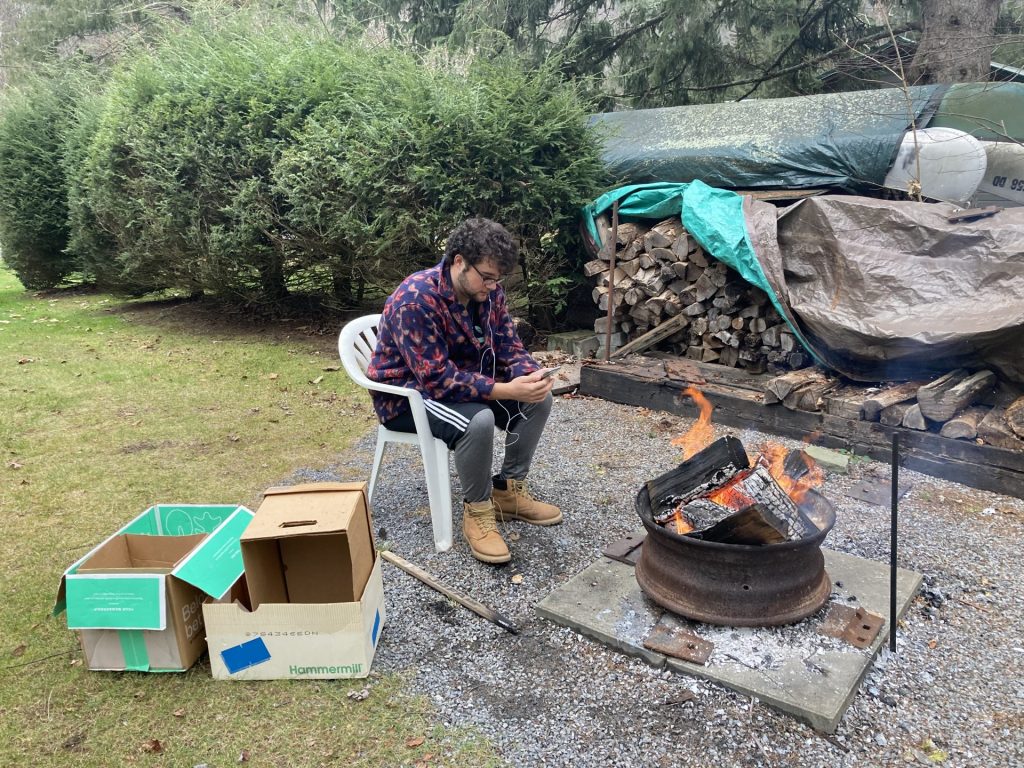 We continued on to the Hunting camp – aka Studebaker Camp. This large farmhouse and mountain side is owned by several different families. My Grandfather and several of his friends went together on it back in 1949 or so. Each family has one share that can be passed on to a living heir. Matthew, my brother, is the custodian of the share. It is always fun to visit the Hunting Camp as I spent lots of vacations as a child here. Our family purchased the cabin in 1979 – but until then our time was spent at the Hunting Camp.
We decided to take a nice hike up the mountain side above the Hunting Camp. There was a herd of deer just beyond the tree line that we spooked. Good warning for them as the actual hunters would arrive next weekend for the start of hunting season.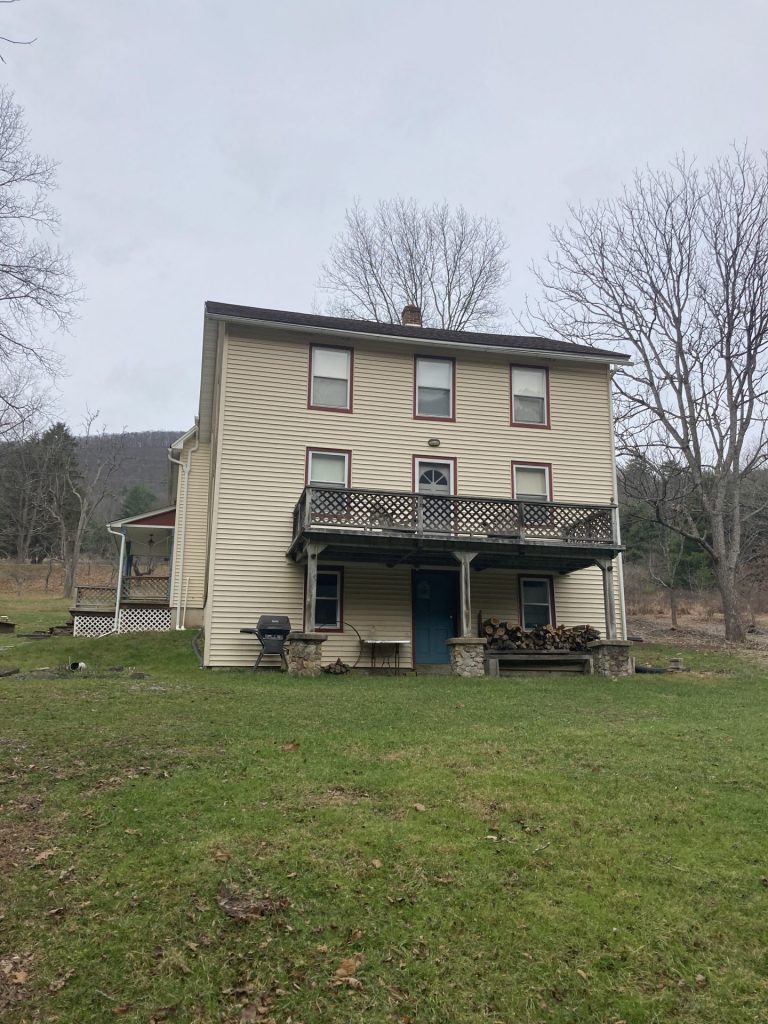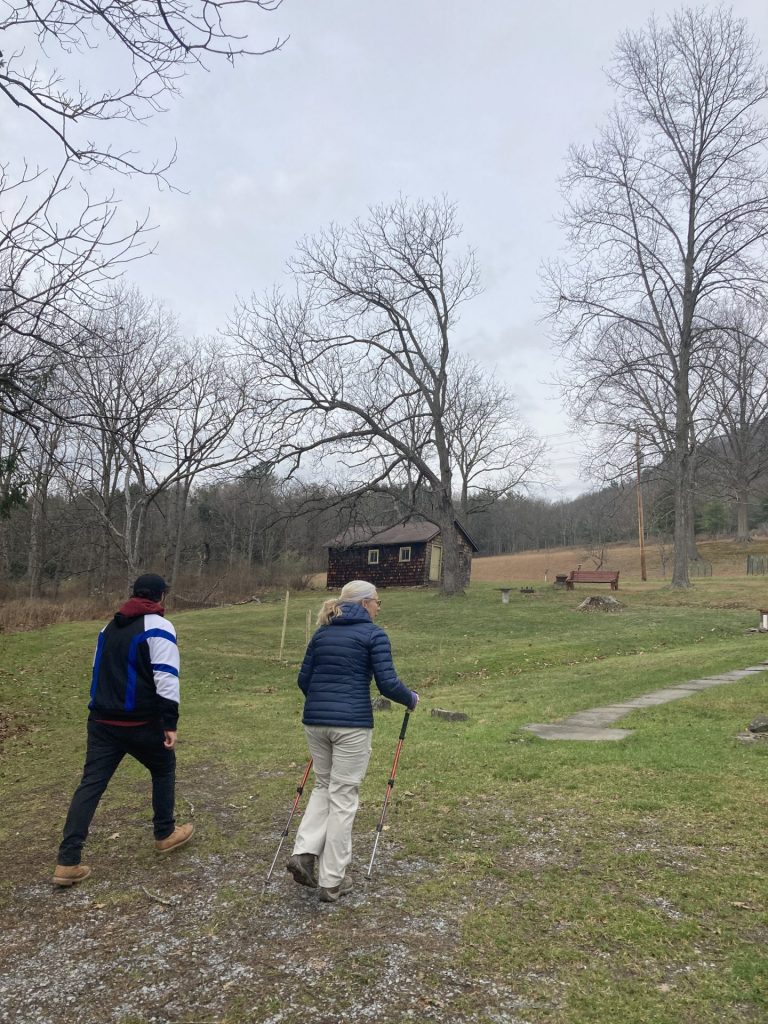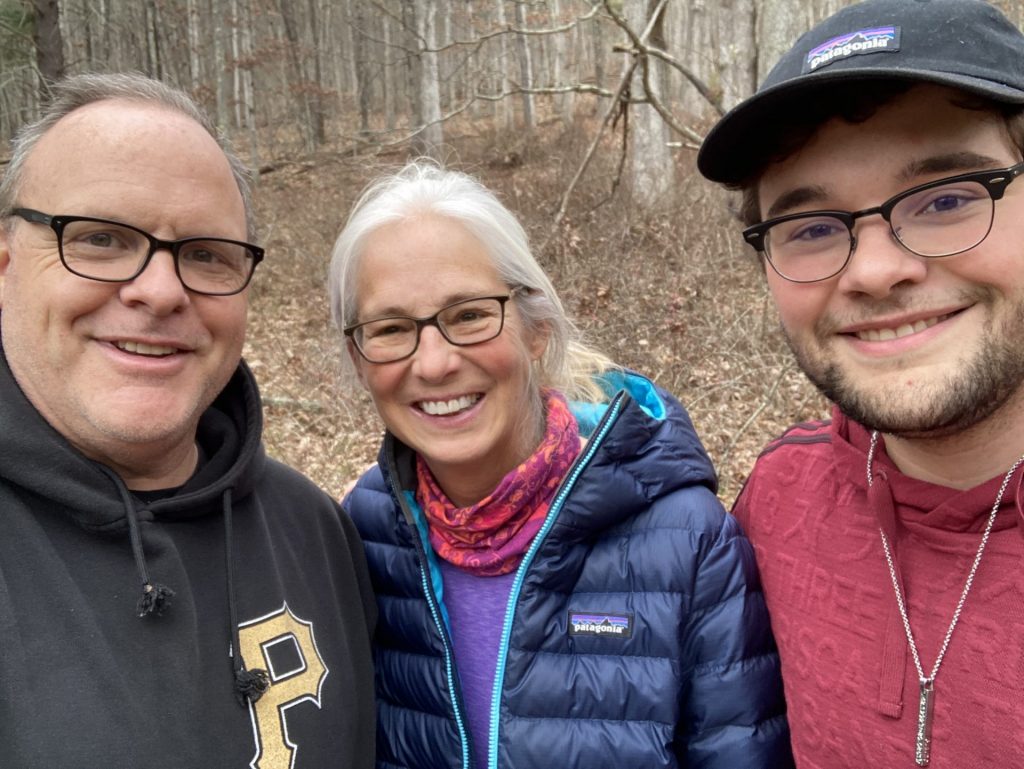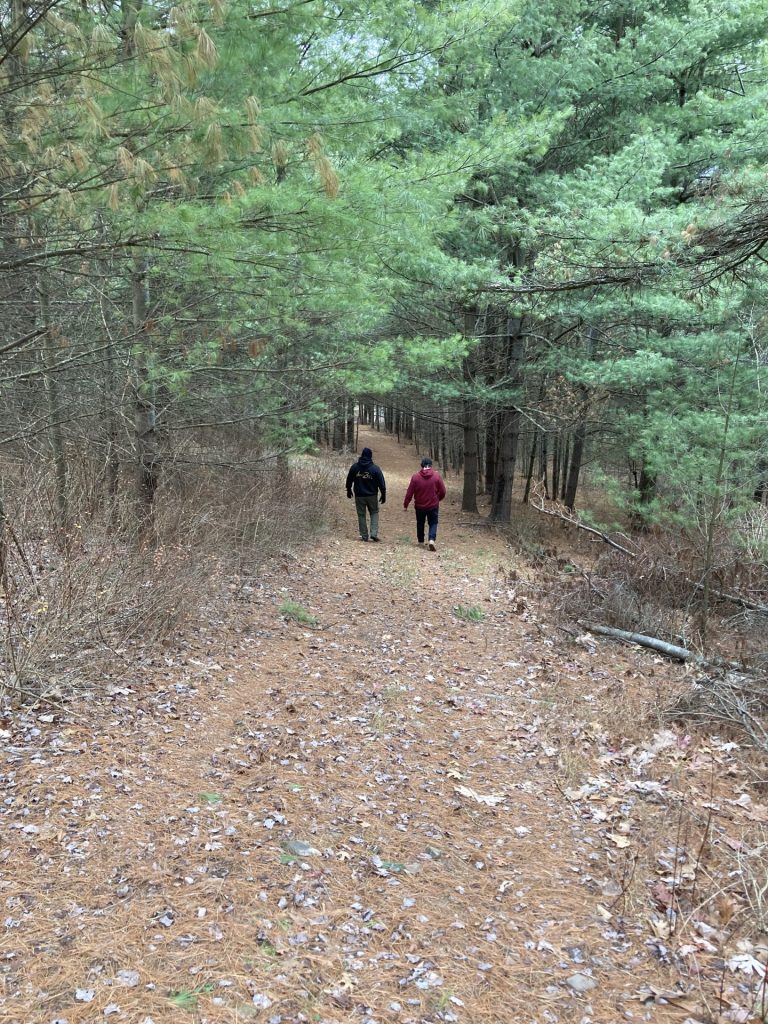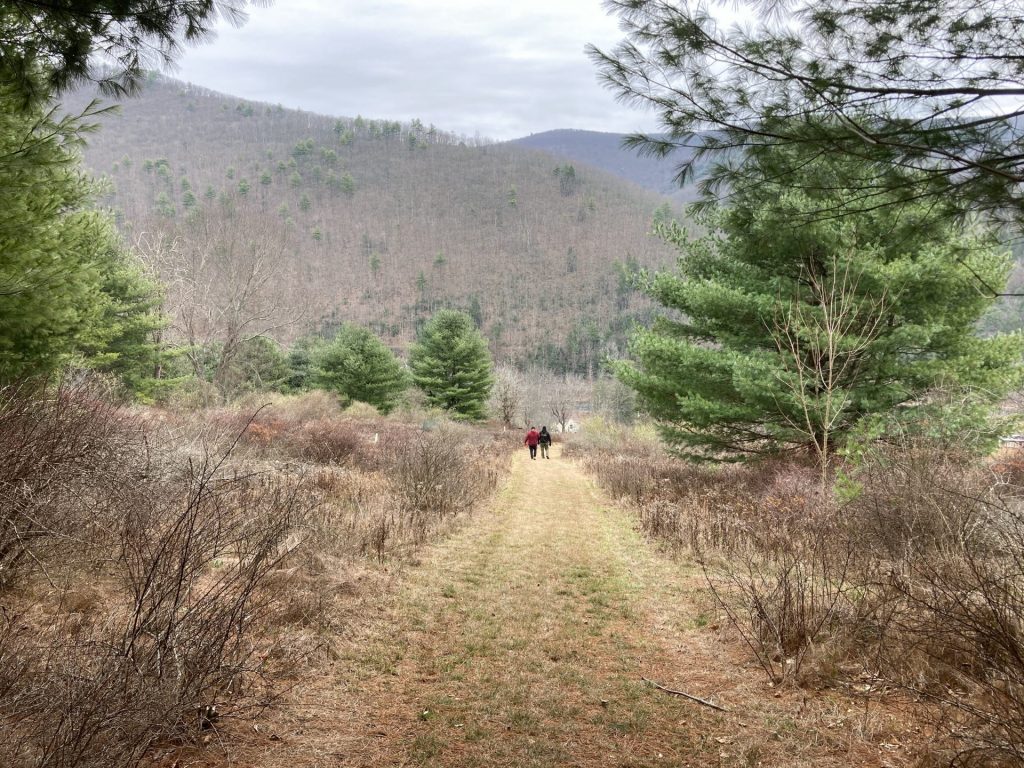 I spent much of Sunday through Wednesday organizing and preparing the cabin for everyone's arrival. When Stew and I sold everything and moved to the boat many keepsake items and items I wanted at the cabin were just deposited at the cabin with little time to organize. My parents also moved in May and we brought a Uhaul of items to them from the cabin and brought back other stuff from their South Carolina house… so, needless to say, it was a mess. Now add a little bit of mouse traffic and dead bugs (mostly lady bugs) and I had alot of work to do. But with those couple of days I was very happy with what I got done. Only one trip to Goodwill and the dump… wish I had taken pictures before I organized to truly appreciate all the stuff everywhere. But you know it was a mess as even Cole was concerned how it would be in order by Thursday!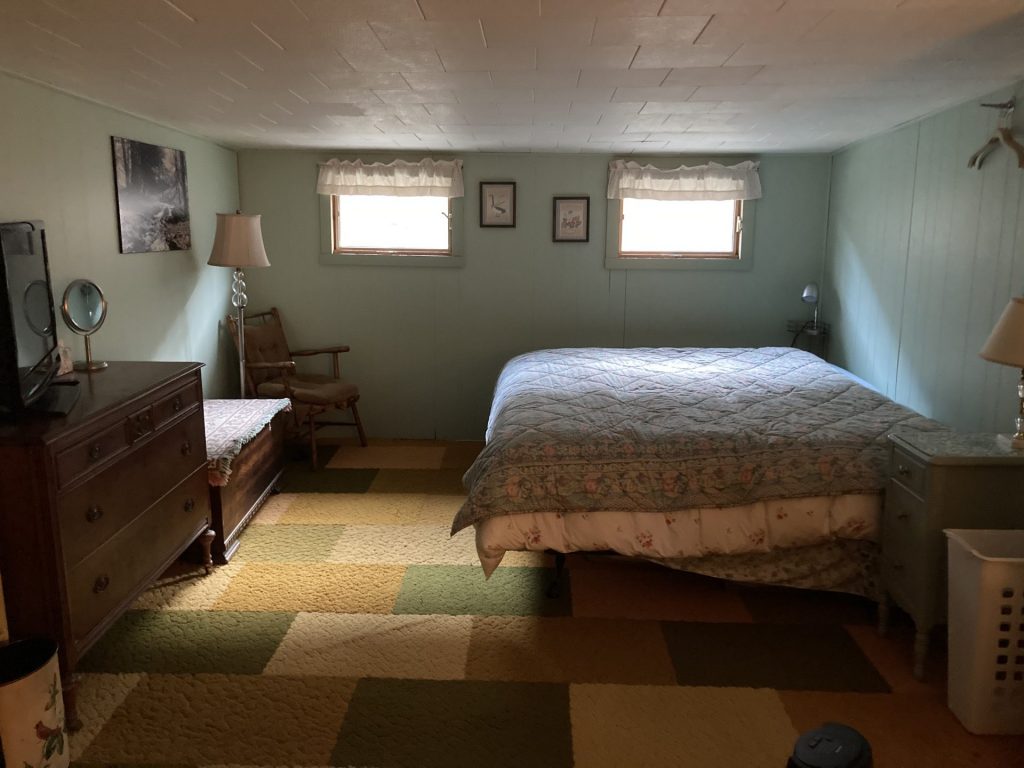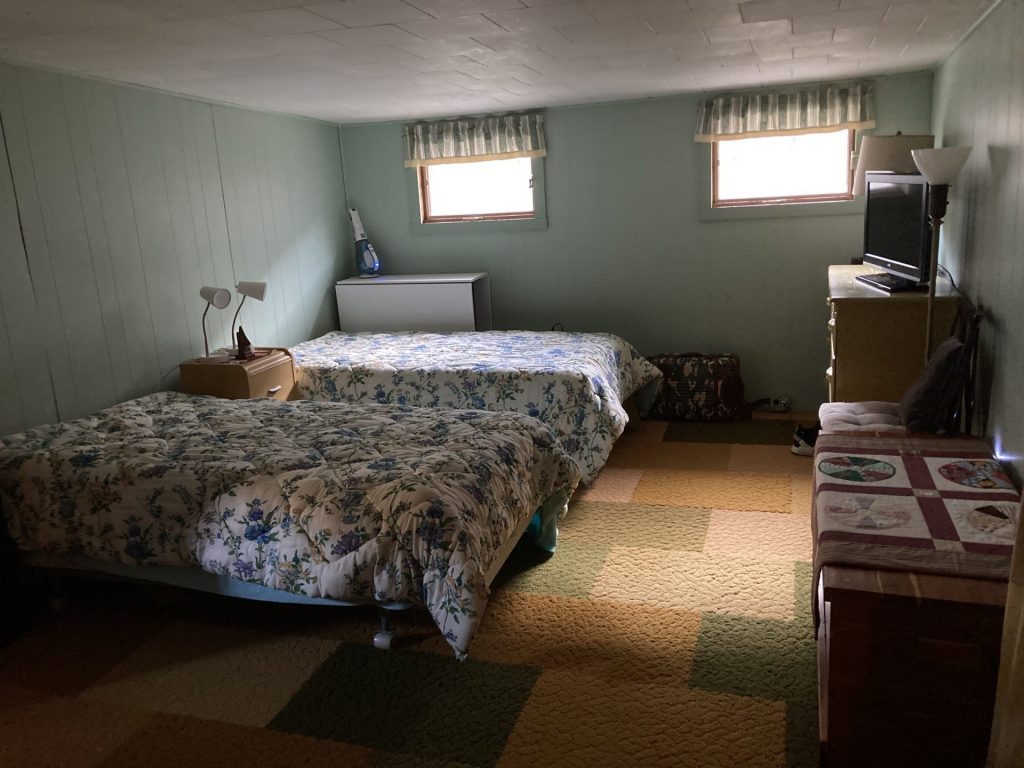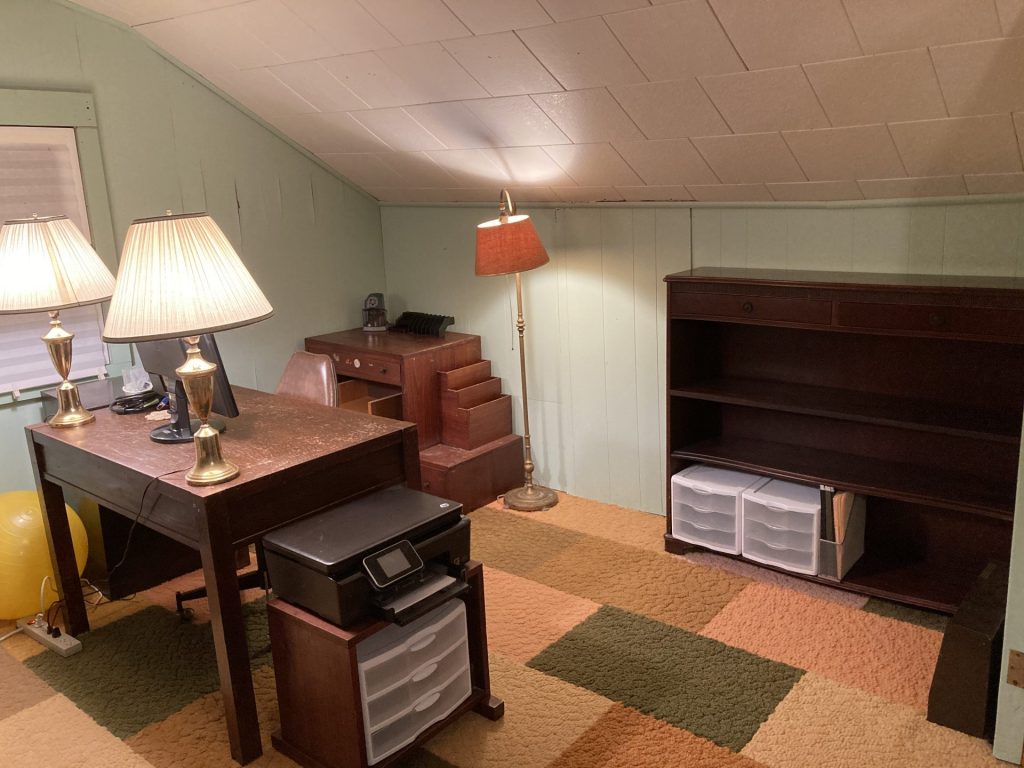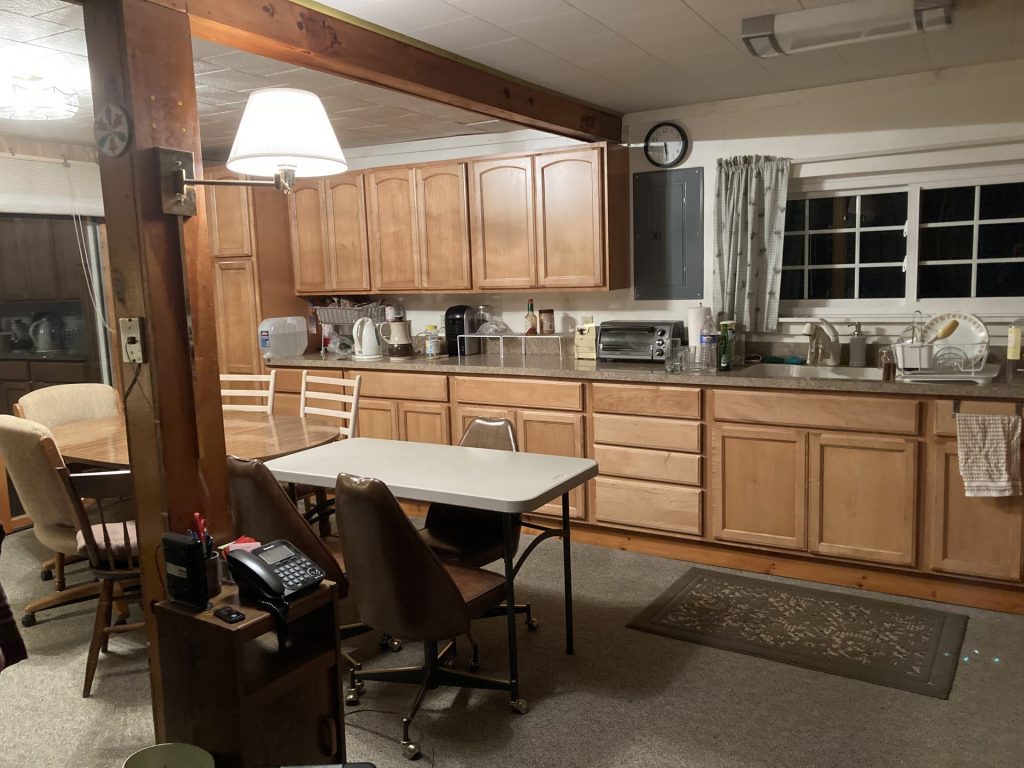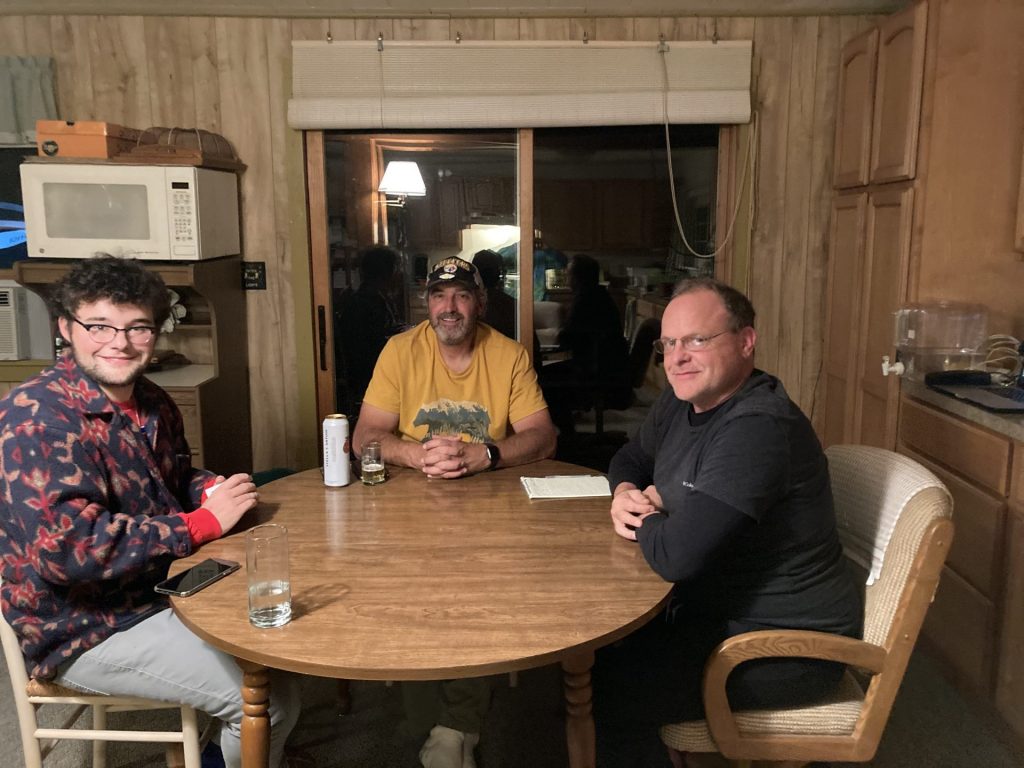 I was super excited to see the girls. We have lived in the same town or near each other all their lives. This was probably one of the longest times without seeing them face to face. Many families face this challenge due to the pandemic- its hard not seeing people that were in the center of your life for 30 years!
"In everyone's life, at some time, our inner fire goes out. It is then burst into flame by an encounter with another human being. We should all be thankful for those people who rekindle the inner spirit."
—Albert Schweitzer
They finally all arrived together Thursday around noon as they were waiting for freezing rain to clear and Covid-19 test results. Everyone was negative!!!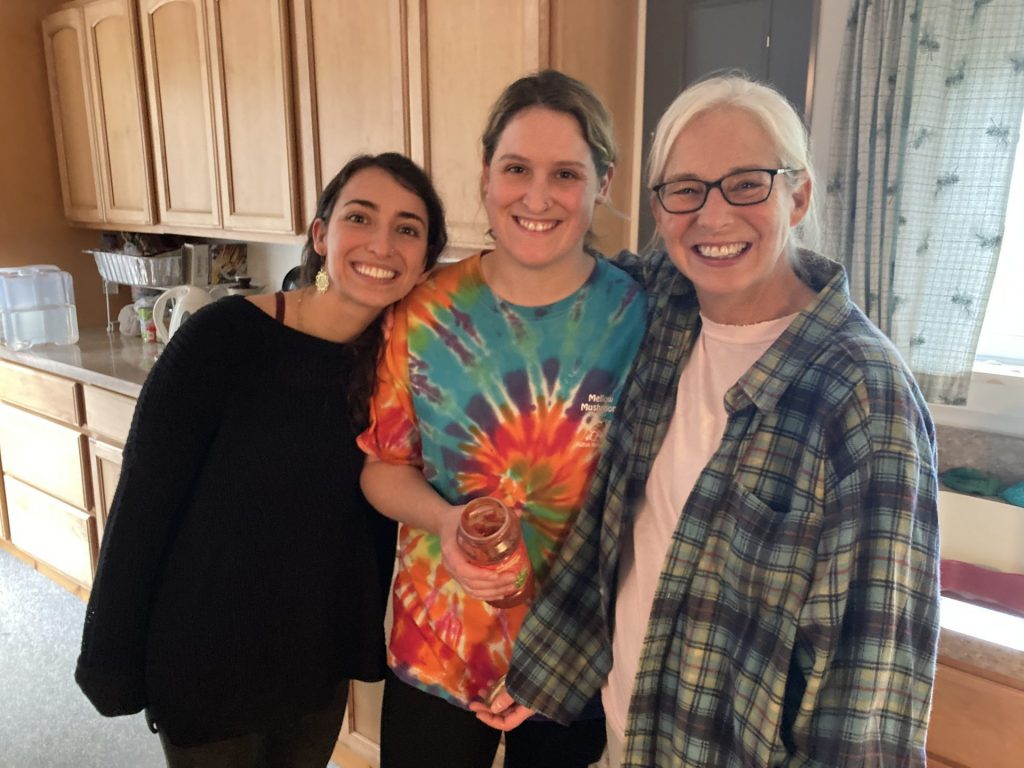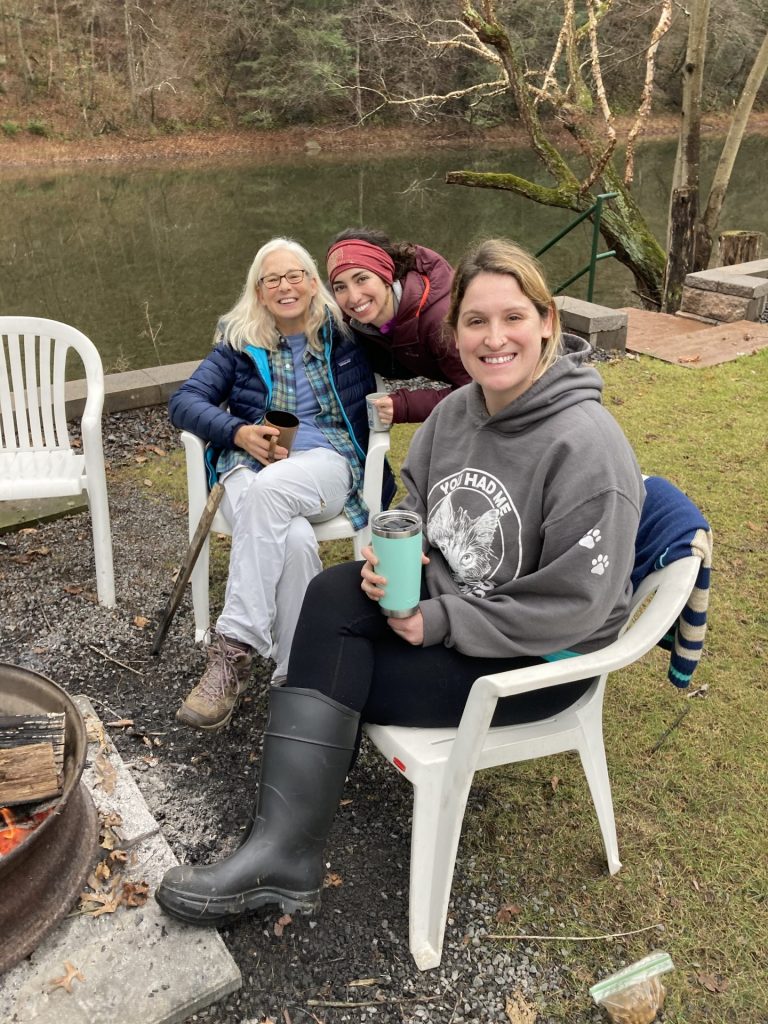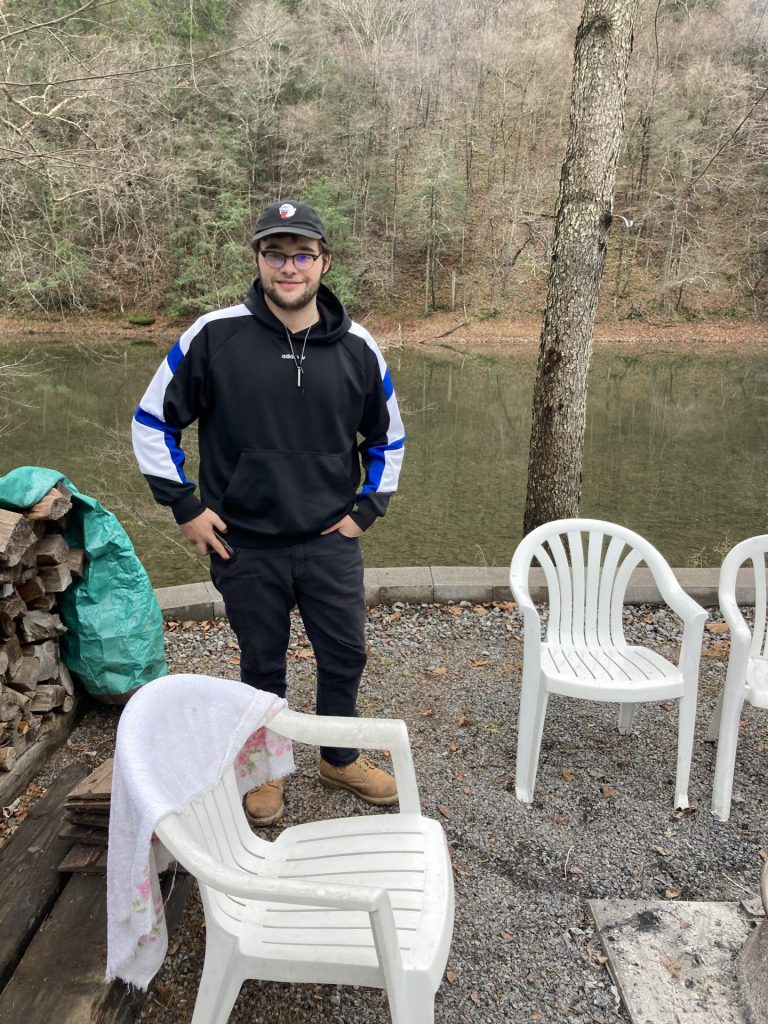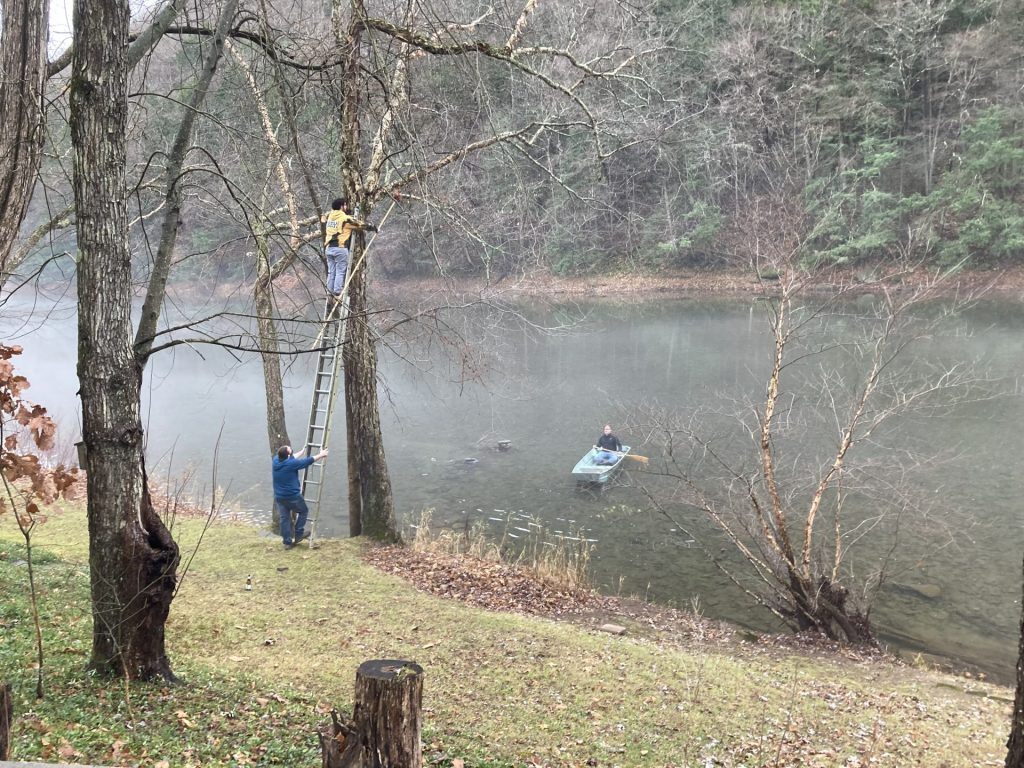 We decided to have Alyssa's lasagna on Thursday and Turkey and fixings on Friday. Alyssa made 3 lasagnas – one vegan and two "normal". They were whole heartedly enjoyed!!
Friday the kids helped preparing the turkey dinner. Matthew made a few pies. We really had a nice time!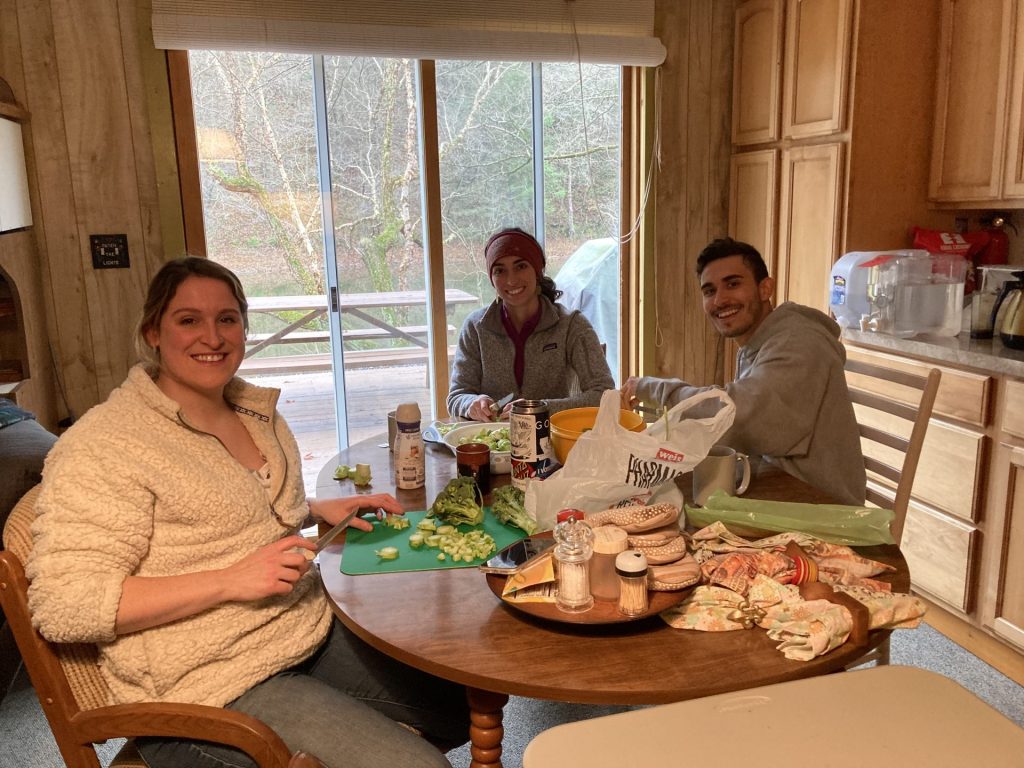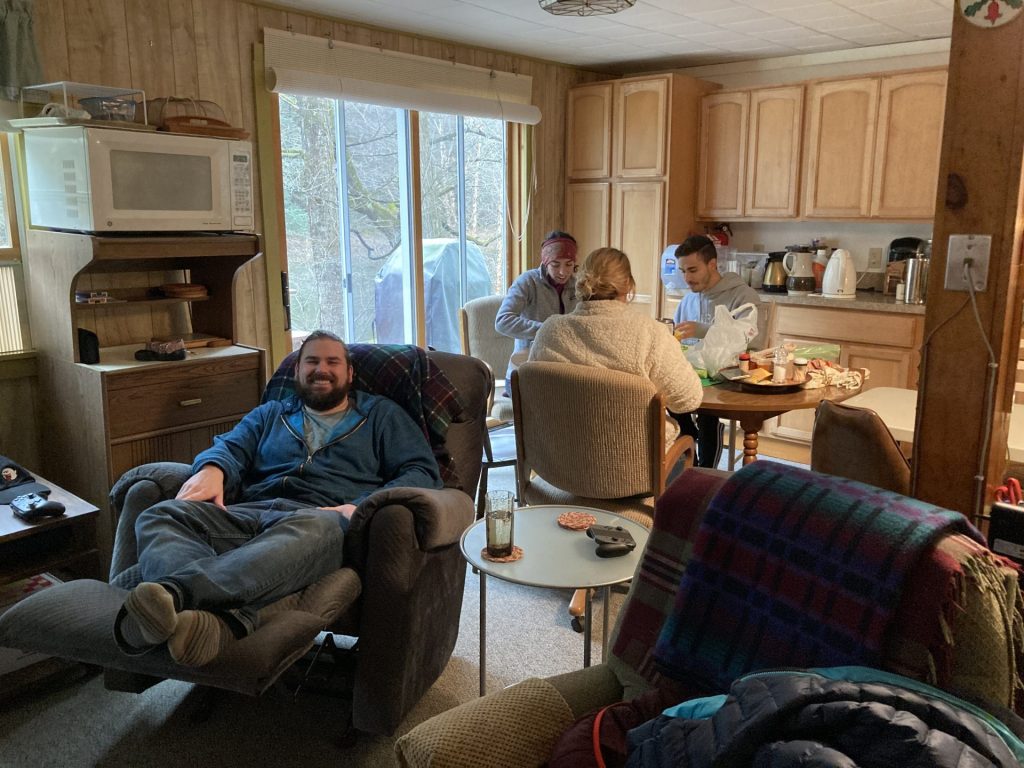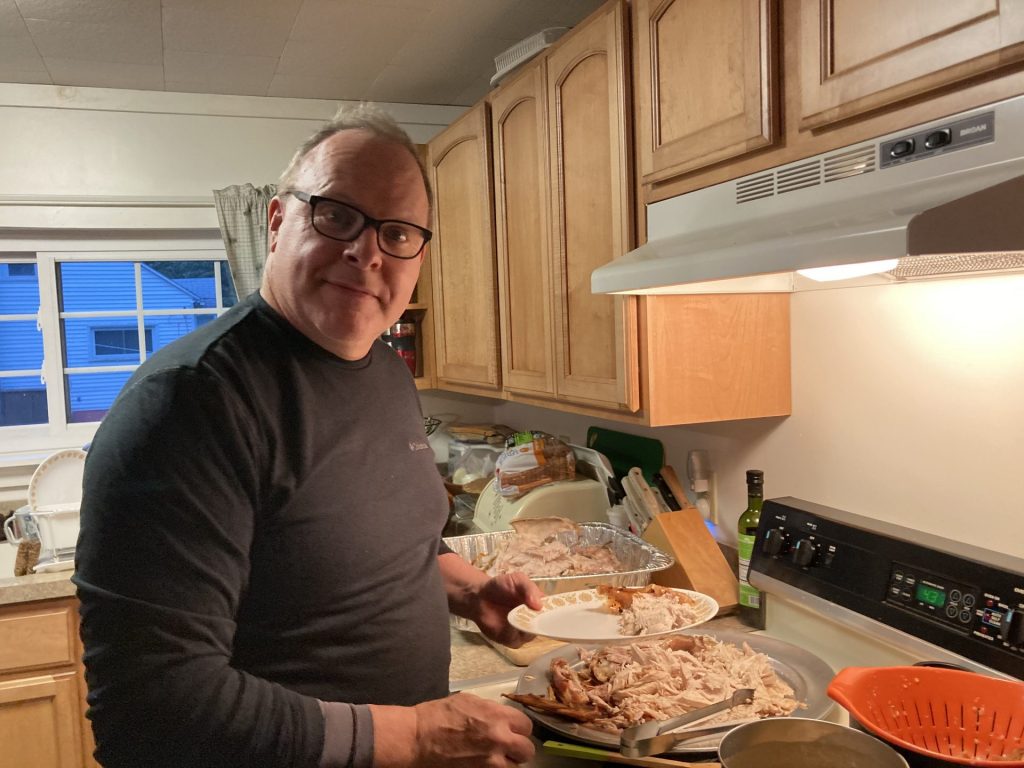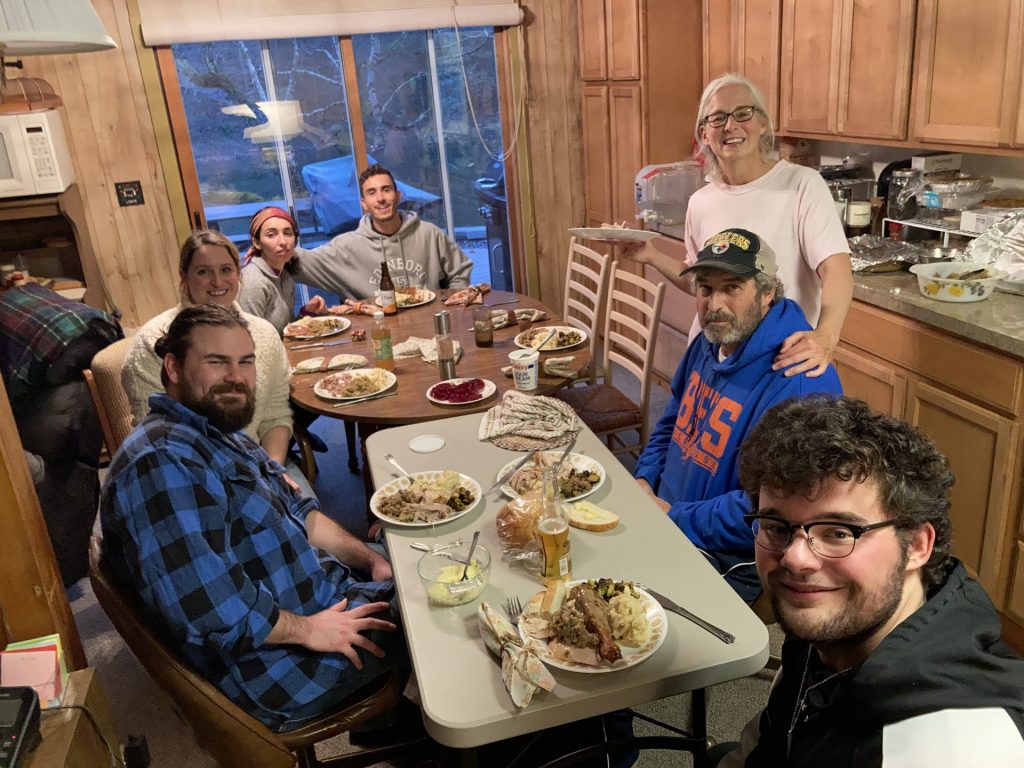 We enjoyed our belated thanksgiving meal and spent time walking to Cammal (a nearby town) on the rails and trails path. More effort was put into trying to get Stew's drone out of the tree – but it will have to wait until summer.
Friday evening we had a great time playing the "salad bowl game" and the "name game". Matt and Alyssa and my brother Matthew had to leave on Saturday after lunch. But we did have time to take a quick group photo before they left!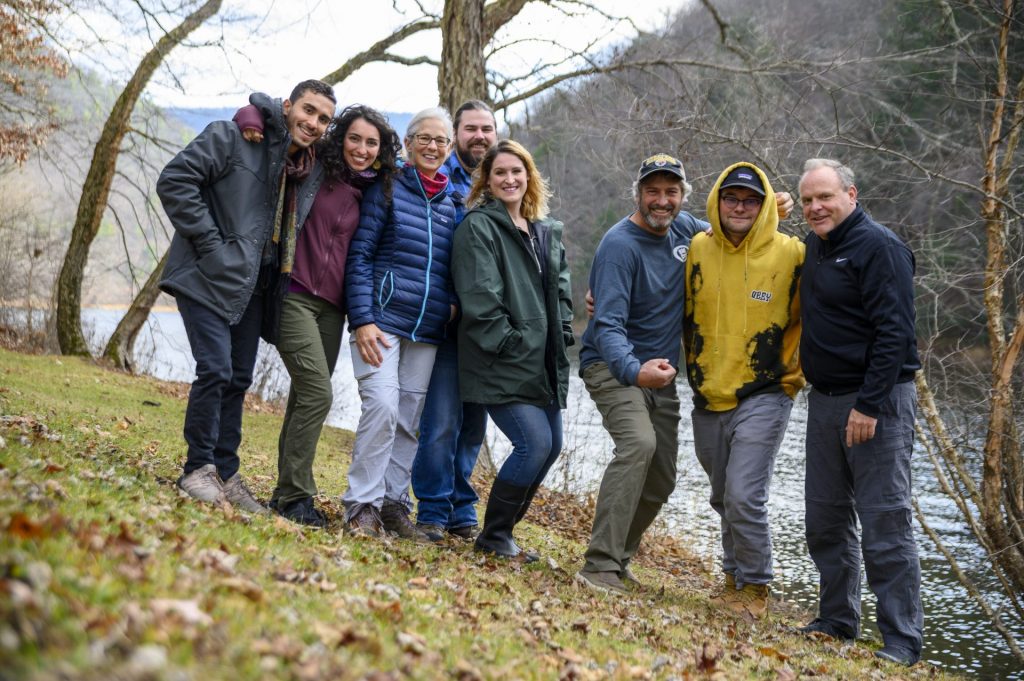 Saturday afternoon Kim, Fernando, Cole and I hiked the Mill Run Road trail and spent more time by the fire. In the evening we taught Kim and Fernando Hearts.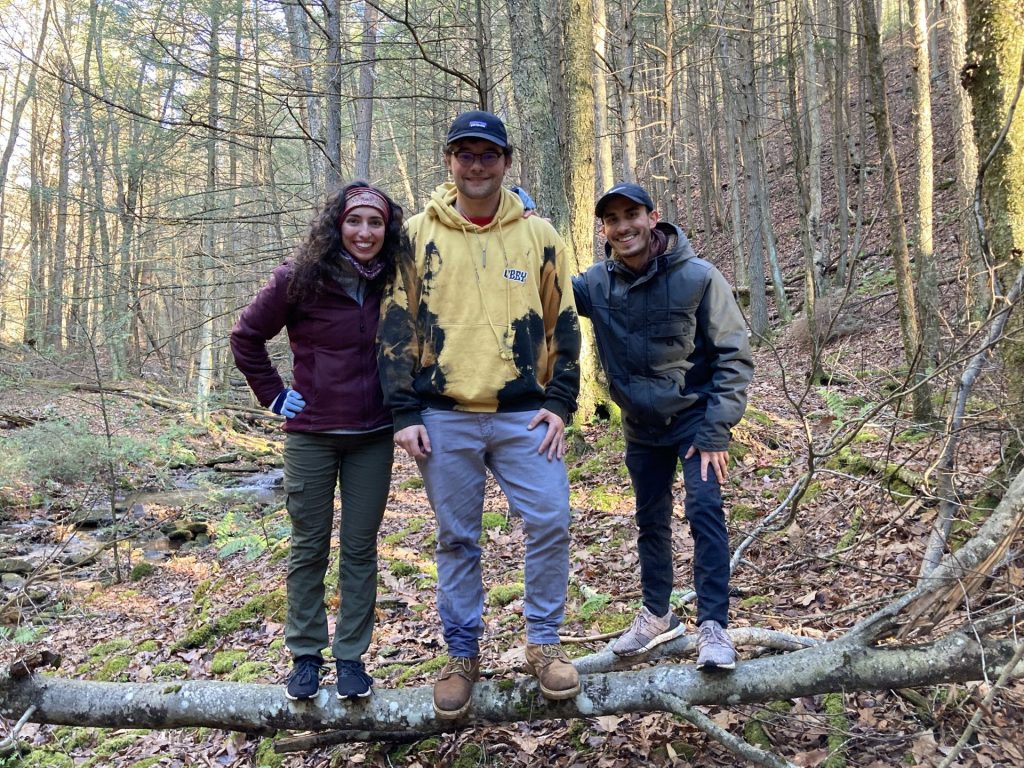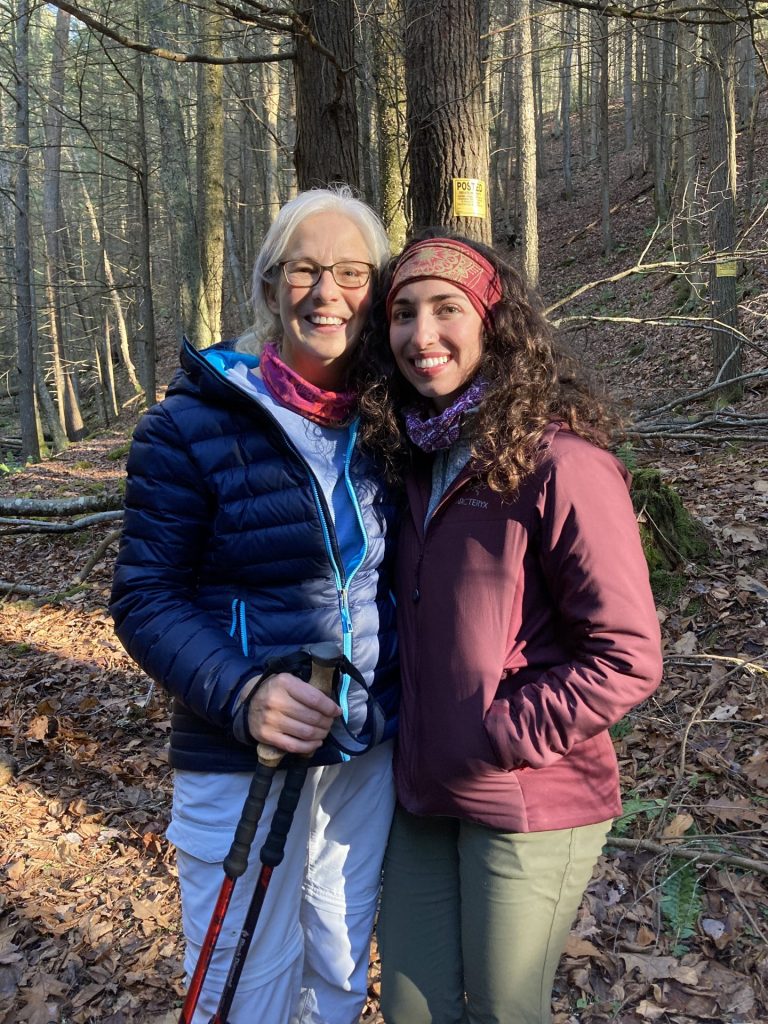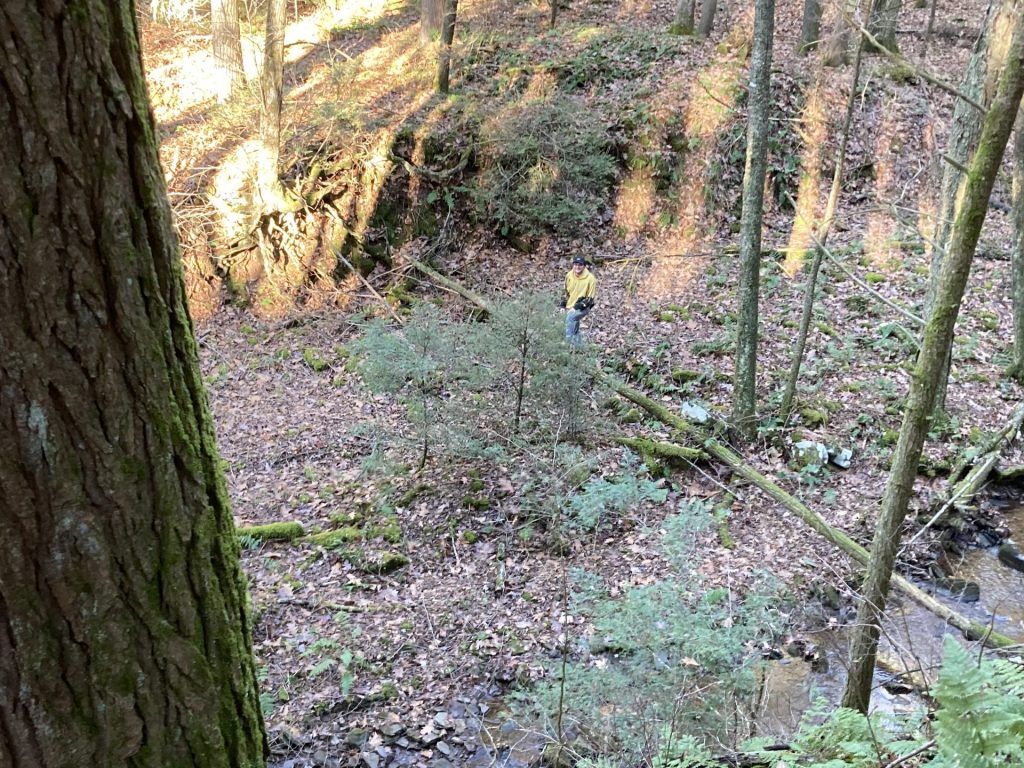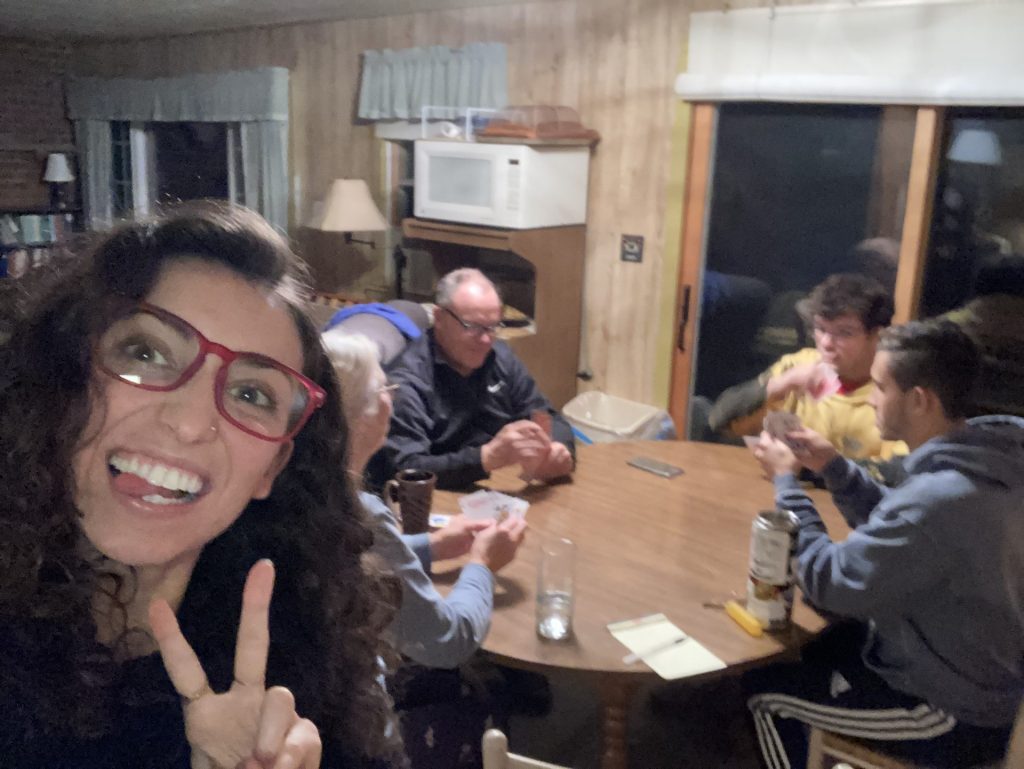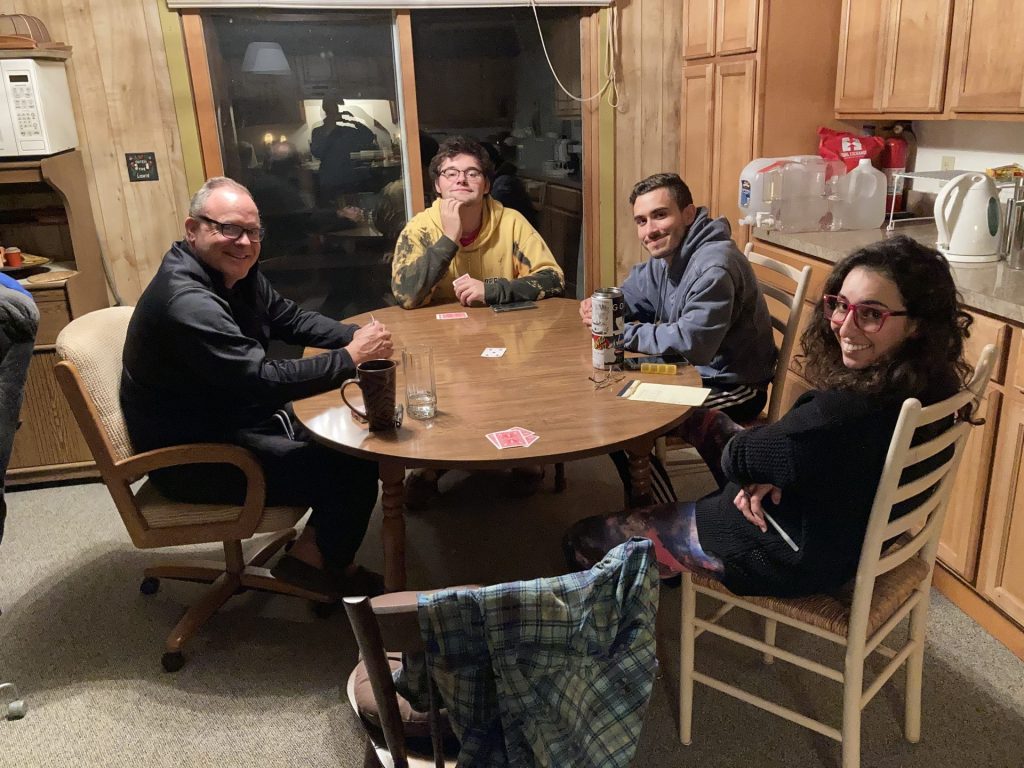 Kim, Fernando and Cole left on Sunday morning early. Stew and I had the place to ourselves and spent the next few days just relaxing and watching the snow fall. Only a little accumulation and by Wednesday we could go for a hike.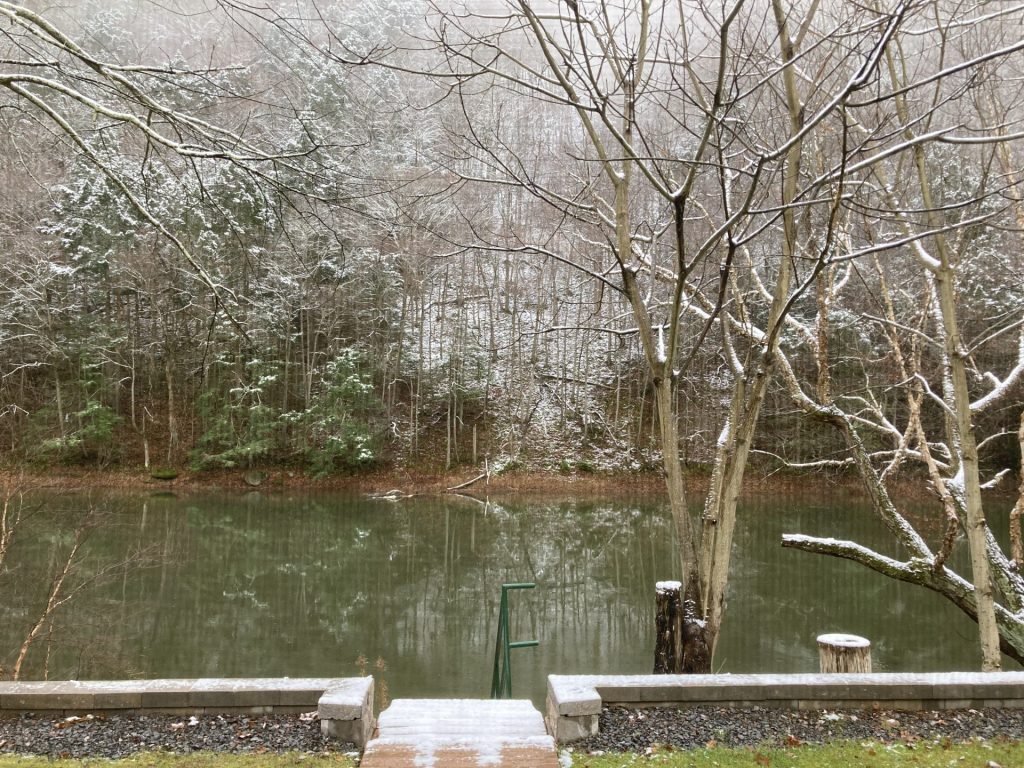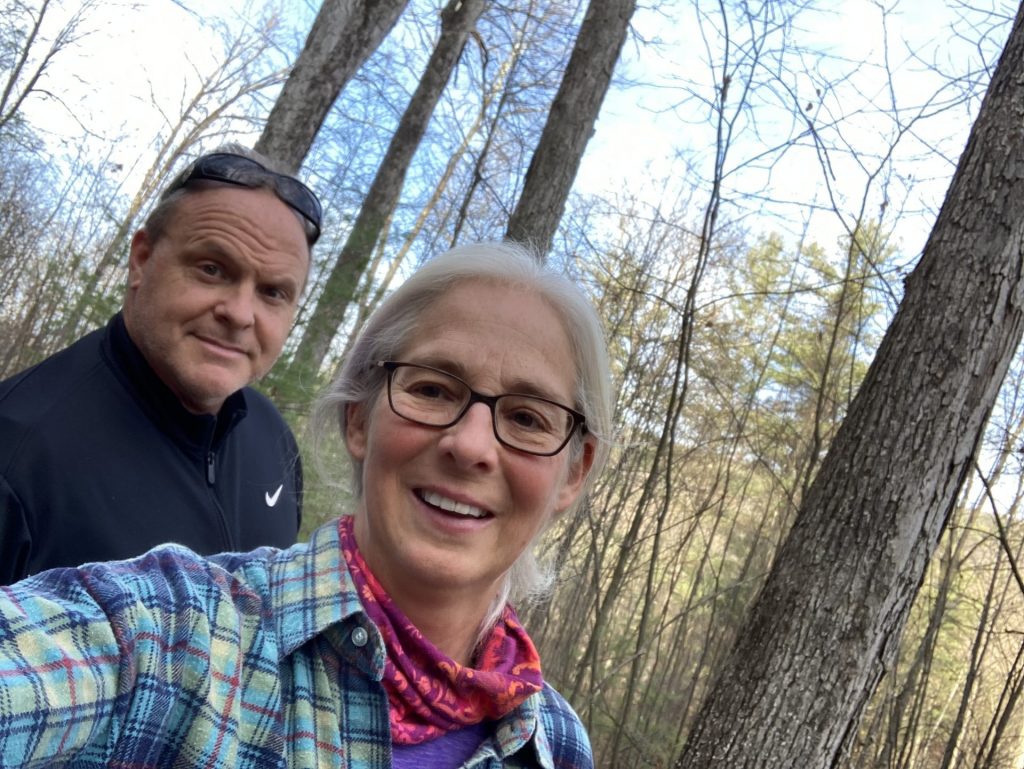 It was an awesome time at the cabin. I am really thankful I have this respite at Pine Creek to enjoy where I can go replenish my soul. And we enjoyed every minute of catching up with the kids. Truly thankful for them all!
"The joy of life comes from our encounters with new experiences, and hence there is no greater joy than to have an endlessly changing horizon, for each day to have a new and different sun." – Alexander Supertramp (Chris) Mccandless