South Santee River Anchorage
Categories
Blog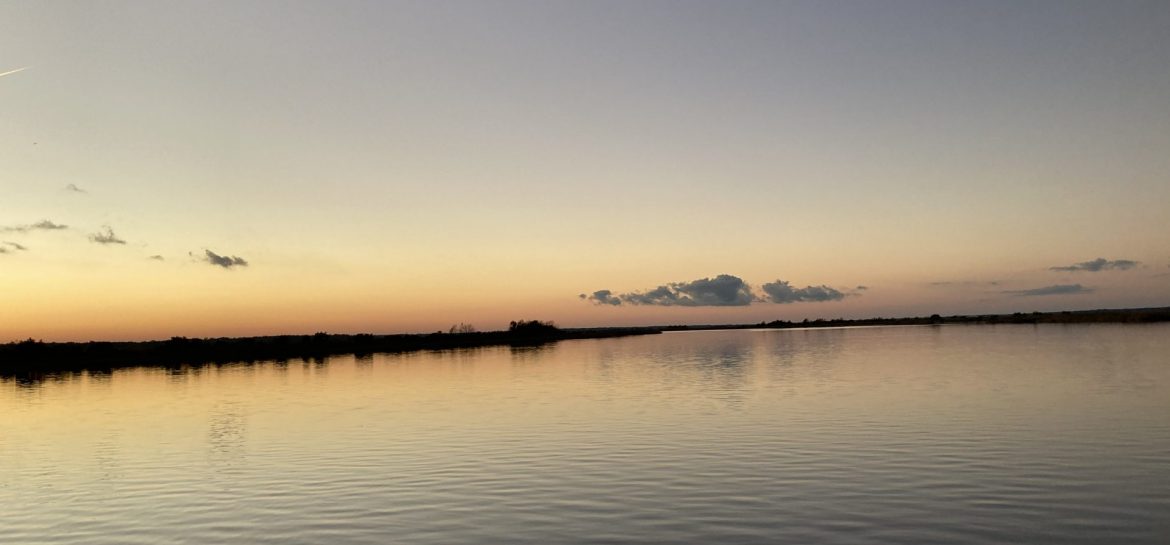 Started day: mile marker 373
Ended day: mile marker 420
We left Osprey Marina around 8:00, no fog which was nice. This was a great place to stay for these couple of days. The WIFI was good until it went down on day 2… but we had cell service so it was not a big problem.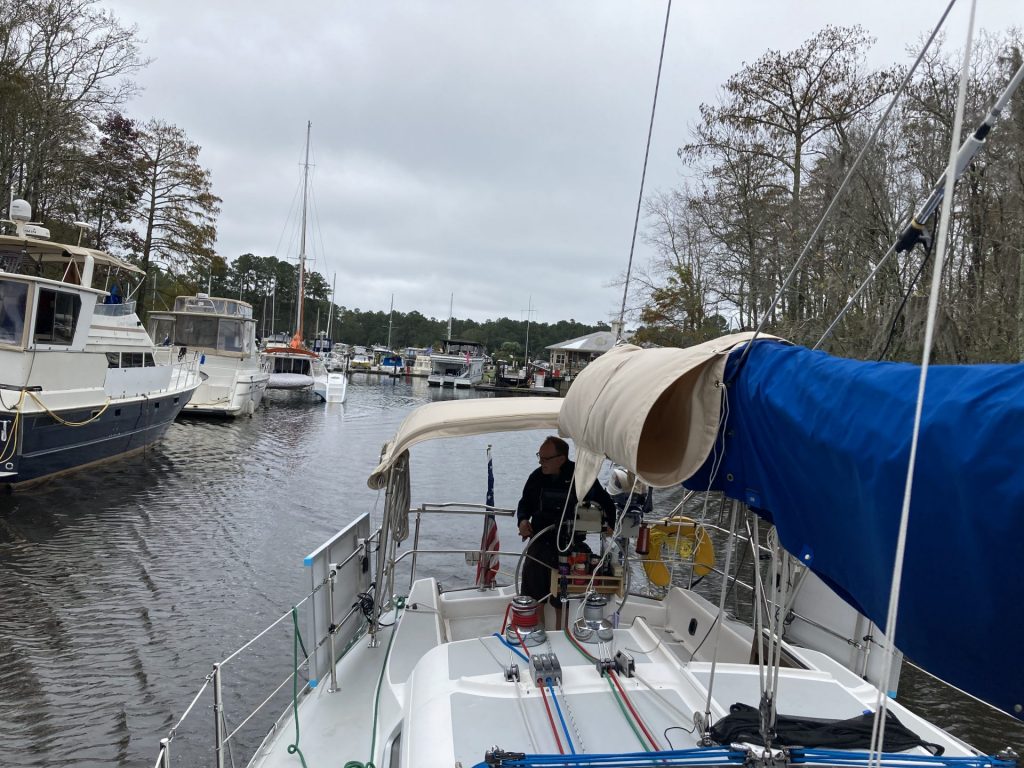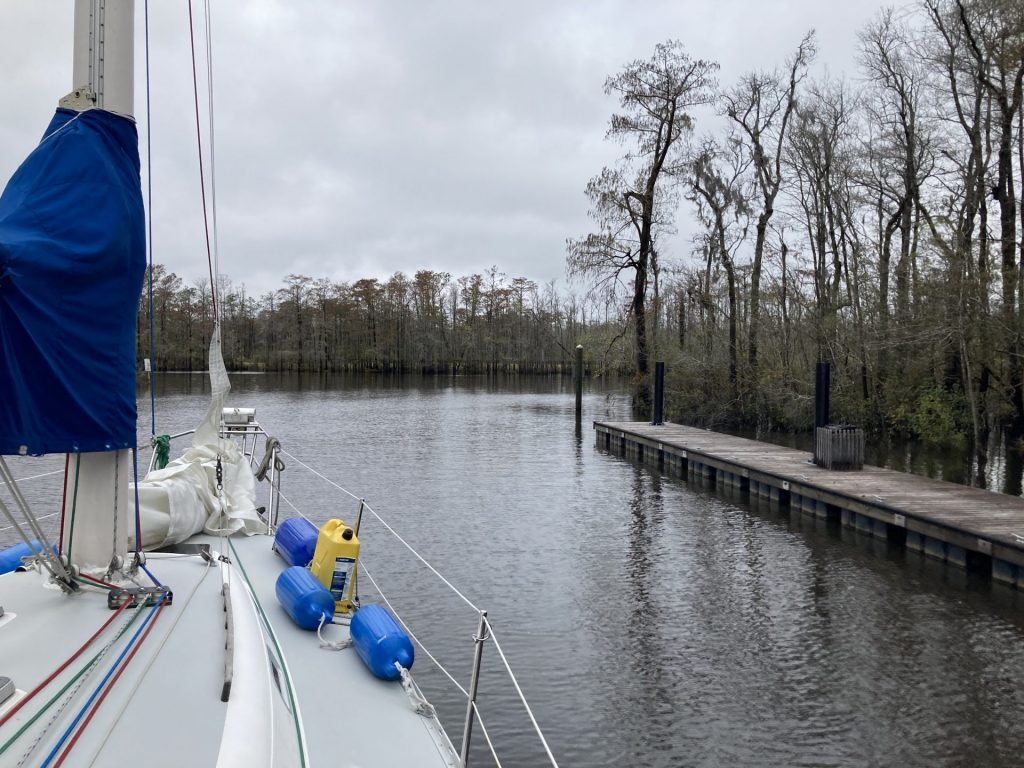 It was a nice day for our motor south on the ICW. The Waccamaw River was beautiful. Almost like motoring through a swamp, very few houses were visible. Cypress trees lined the banks with birds galore. I kept my eyes peeled for alligators and turtles, but saw none.
We hit our anchorage close to sunset as usual. We were so happy to anchor tonight – one of the biggest joys of this lifestyle honestly. We found a peaceful spot for the night in South Santee River. I believe we were back in saltwater – so no alligators!