Stuck in the mud in Oriental
Categories
Blog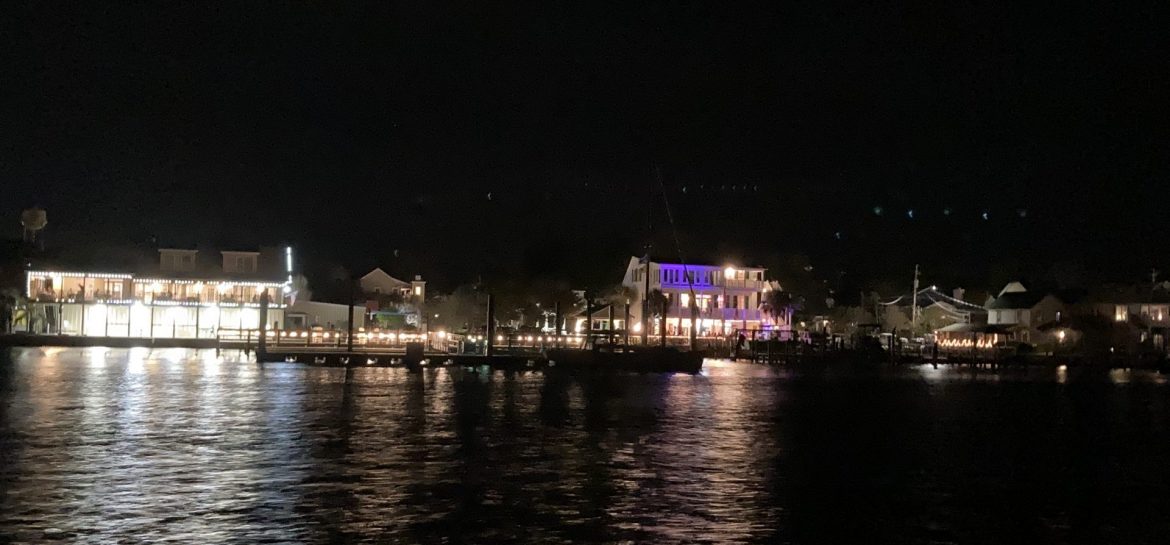 Started day: mile marker 182
Ended day: mile marker 229.5
We woke early and with no fog so this would be an early departure… or so we thought. We exited the dock and almost immediately ended up stuck in the mud. This is the first time we could not get ourselves out of the grounding. Stew even tried to wrangle a small motorboat to give us a pull. We finally gave in and called Towboat US.
About 40 minutes later they finally arrived and in about 2 minutes we were out of the mud and back into 7′ of water. To be safe the towboat pulled us to the end of the break wall where the water was a bit deeper. So much for an early departure.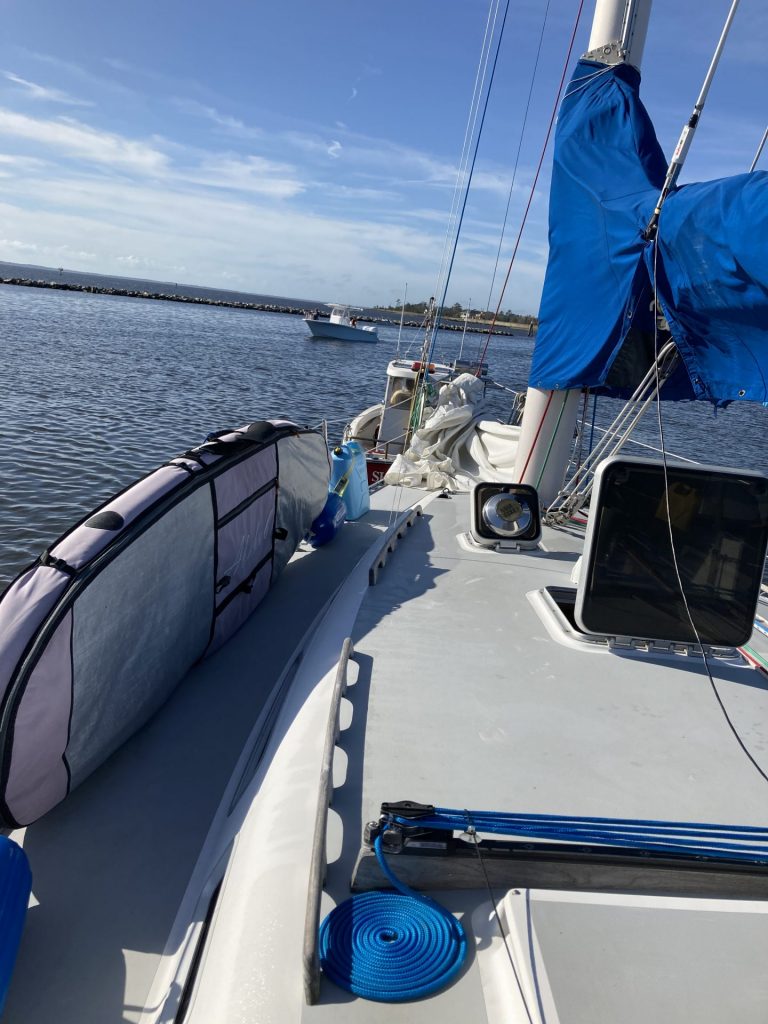 The Neuse River was very choppy and the wind was blowing about 15-20K from the SE – not the wind you want when you are traveling South east. Once we crossed the Neuse we entered Adams Creek and into Core Creek and passed Beaufort, NC and Morehead City, NC.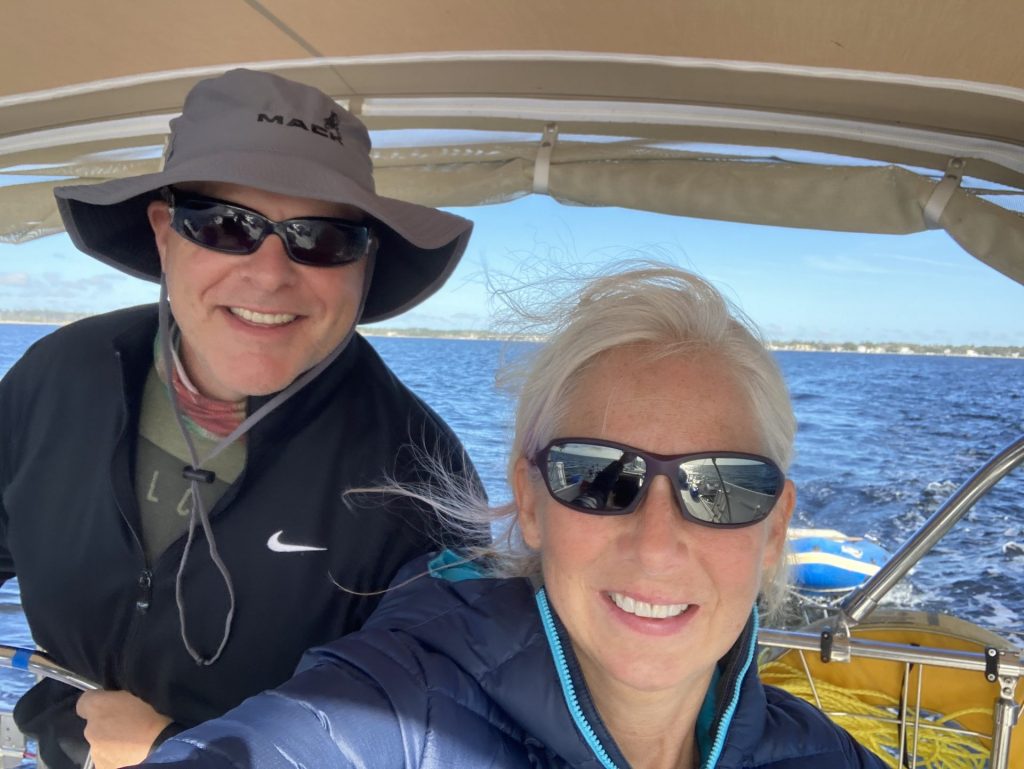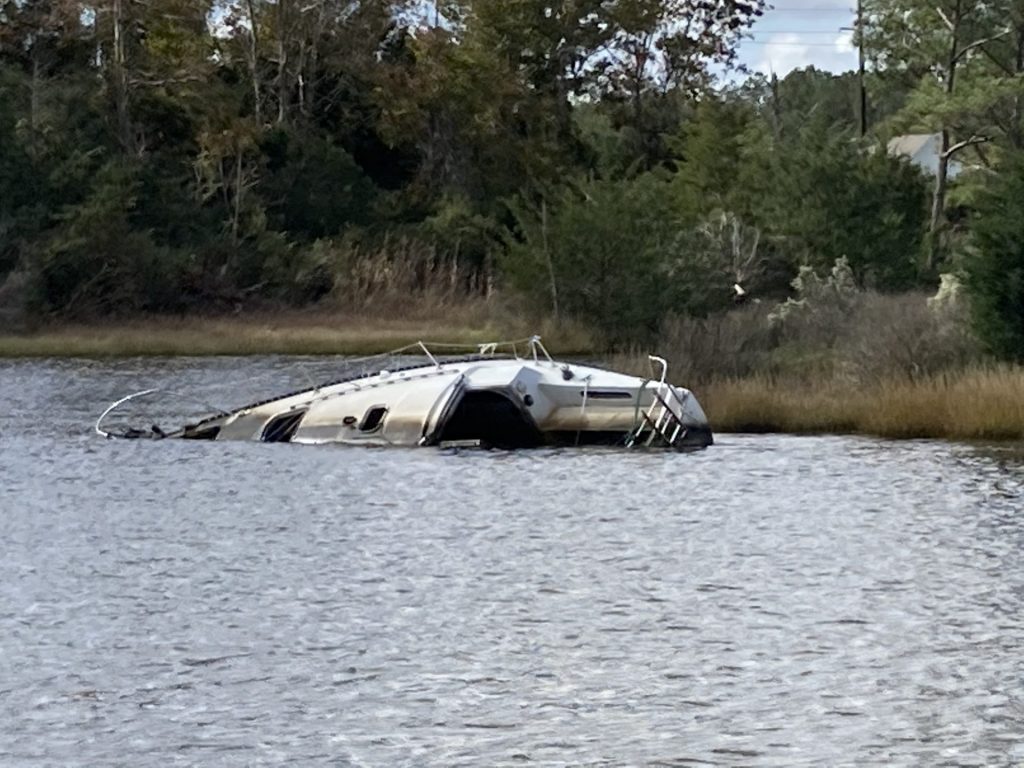 As we passed Beaufort we ended up in the Inlet instead of staying on the ICW – it is a very confusing area! This did not take us much out of the way thankfully. Morehead City was up next and it was equally confusing. There were so many boats all over the place because it was Sunday and really sunny out – this all added to the confusion of our path.
Once we passed these two areas – boats were still all over the place but it was more apparent where the channel was.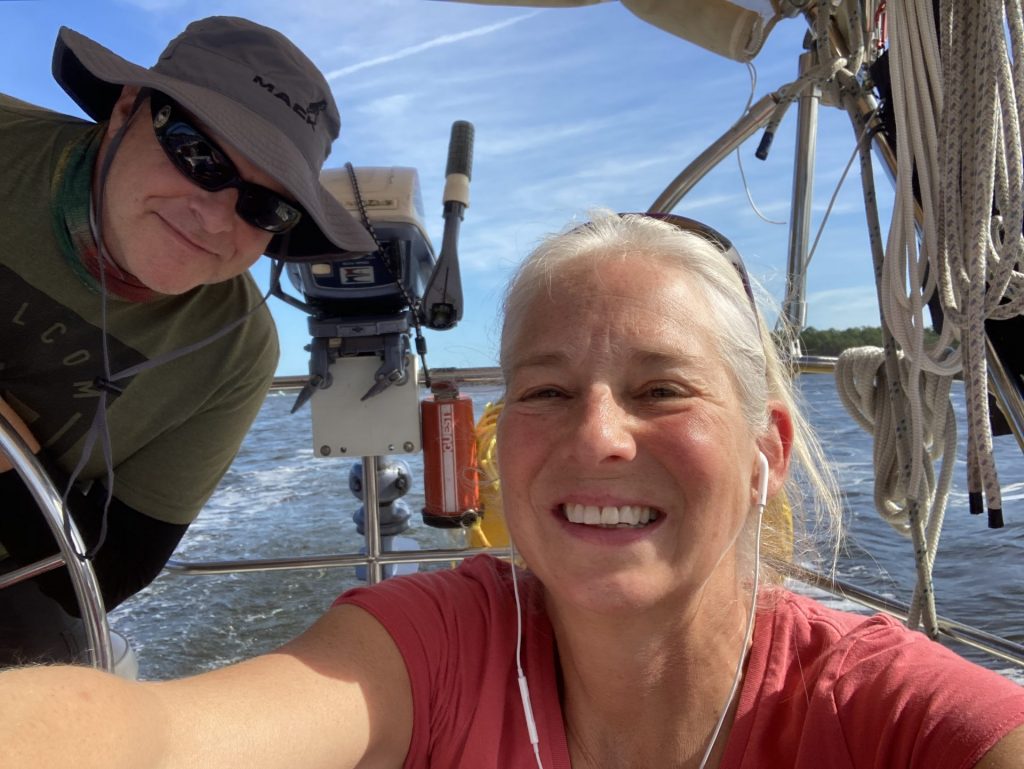 Traveling through the Bogue Sound to Bogue Inlet we ended up in Swansboro just before sunset. We almost went aground again but were able to back ourselves out. Moving closer to the channel area we anchored just south of the low bridge, across from the Saltwater Grill Restaurant which had live music. We enjoyed a beverage and listened to the music while looking at the stars. This is one of my favorite things about anchoring!!