Still Pond Anchorage
Categories
Blog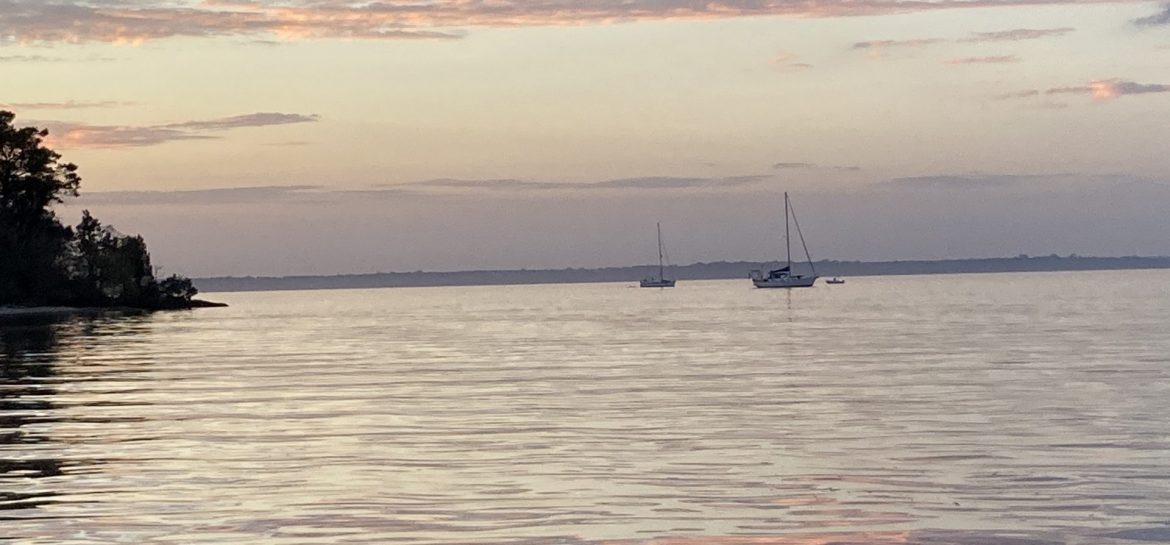 We started the morning with fog again!! So thick, hard to believe it can be this thick day after day. I will tell you that everything, I mean EVERYTHING, has a dampness to it. I think this is from the wetness in the air and the condensation. My friend Annette warned me about this…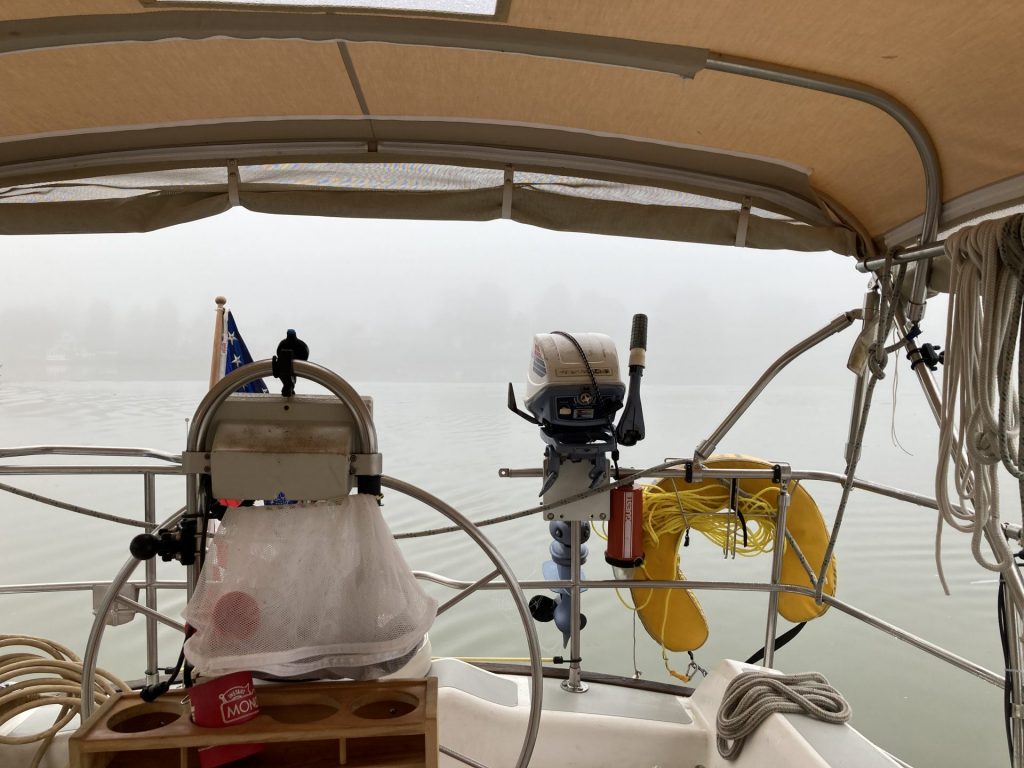 Yesterday when our friends arrive in Chesapeake City there was no room on the dock so we rafted up. This was so cool and worked really well. We had fenders between us and then had two lines that went from the stern to the bow. I don't think we bumped at all in the night. Our only disturbance was around 11PM a boat blaring hip hop/rap music in the harbor… the boat was leaving and it was SOOO loud we could still hear the music even once it was out of site down the C&D.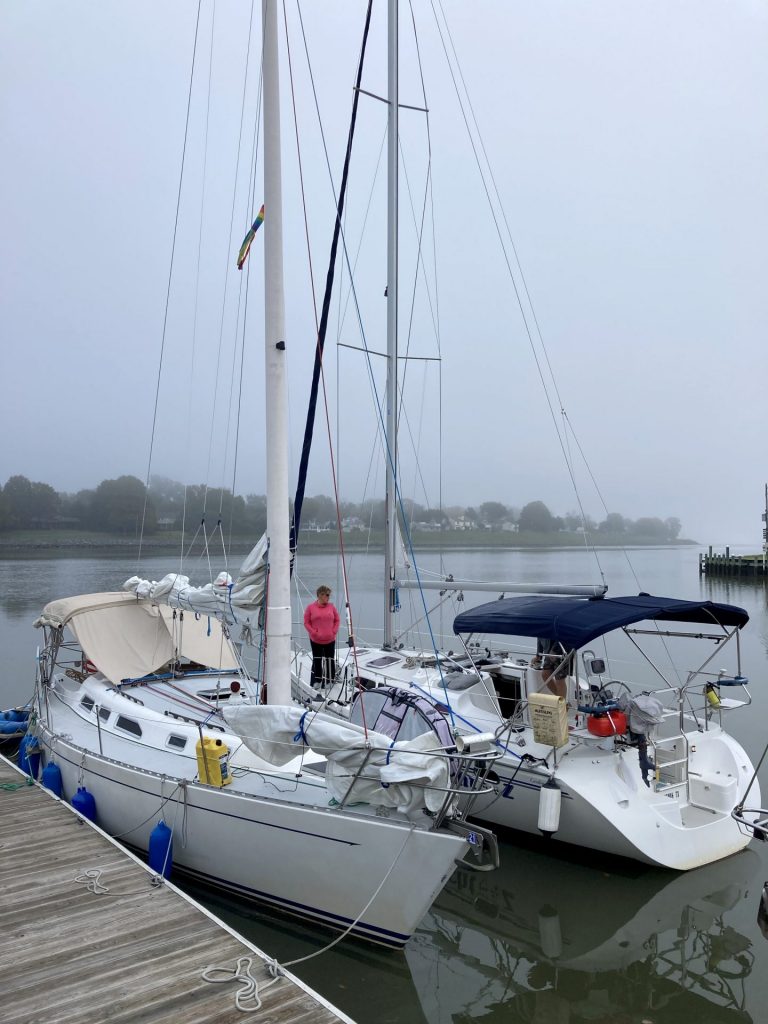 Dave and Diane (Yacht-Z) were ready to go at 9:00 as the fog had cleared. They headed for Betterton anchorage off the east coast of the Chesapeake River and then they were on to Baltimore for a few days. We hope to reunite at some point on down the ICW.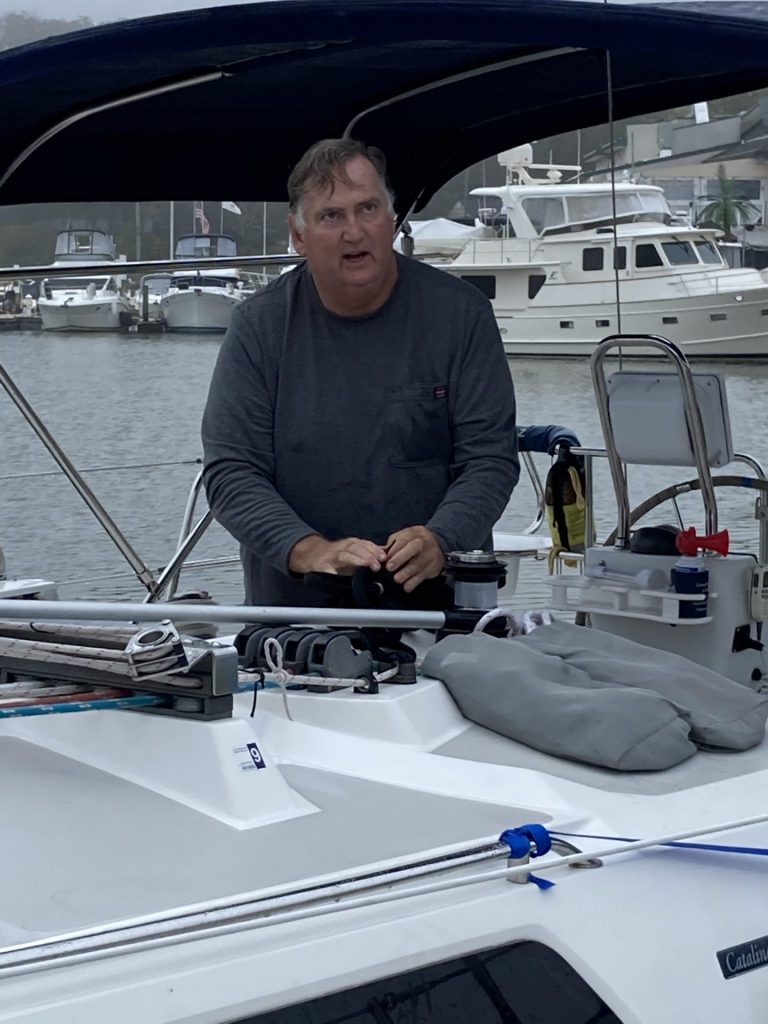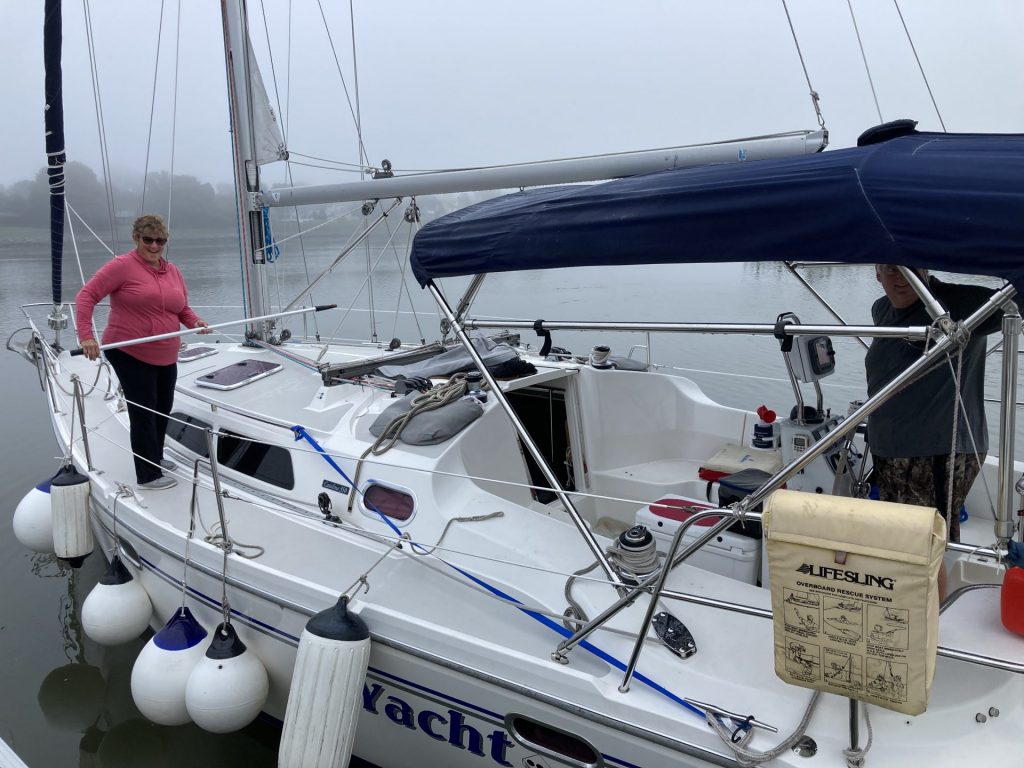 After they left we finished our morning activities, paid our bill for electric and water we used at the dock, and headed down the C&D to the Chesapeake River. After the fog cleared we had a beautiful day although pretty choppy. Again, that Erie Lake practice on choppy water came into play! Once things settled down I did get to do some trolling with my new set up. We even pulled out the BIG net in hopes of the big striper or red fish…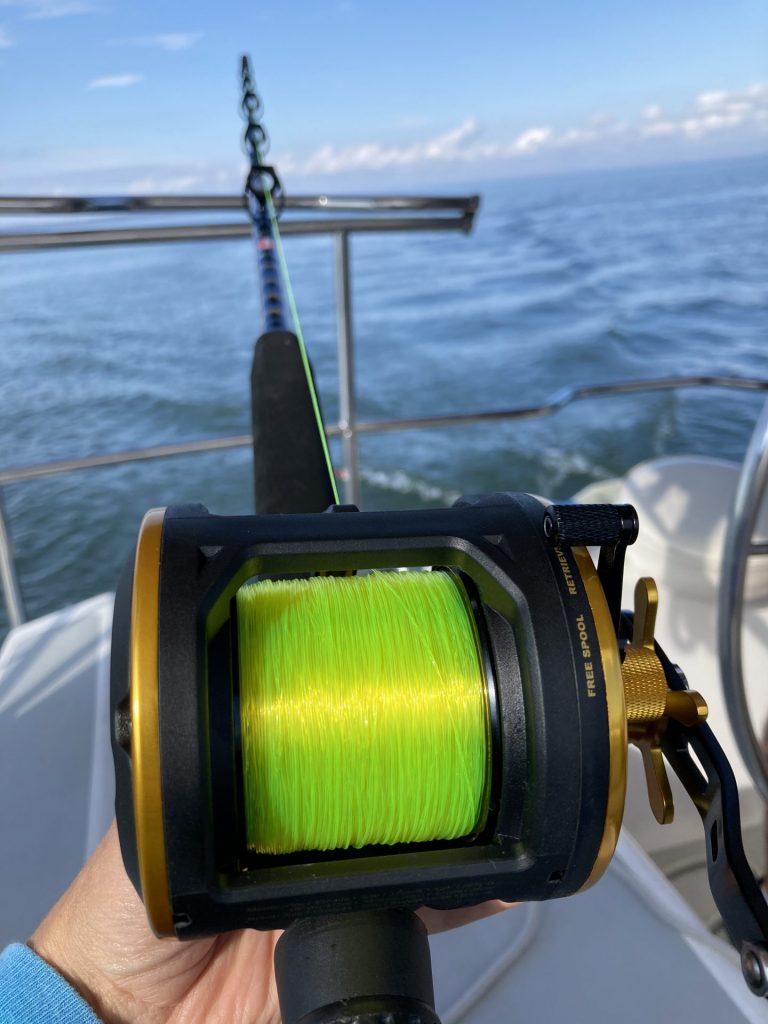 Well, no fish, not even a bite – BUT, lots and lots of sea weed! I need to do some reading about trolling in this area.
The trolling slowed our progress so we ended up jumping into a quiet anchorage just outside the entrance to Still Pond Creek. Several sailboats were in the anchorage already but there was room for us just outside – more sailboats showed up as the evening progressed.
While I made dinner, Stew did some fishing… still no bites (I always want to write "bytes" LOL). Need to do some research on fishing the Chesapeake!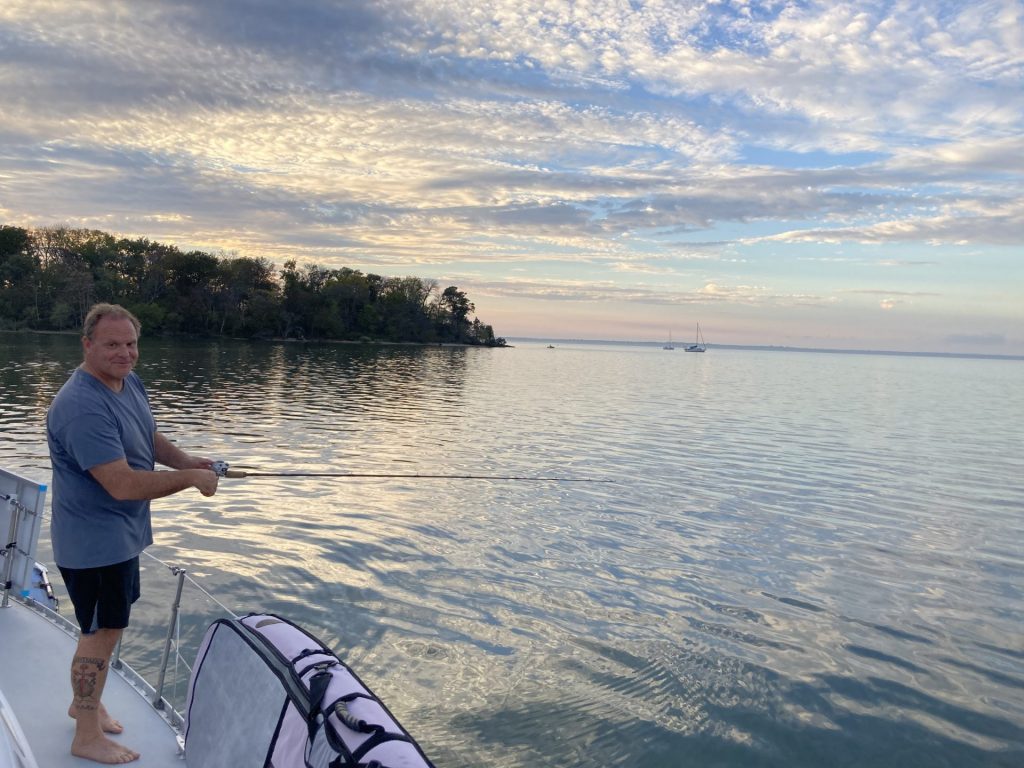 The evening was lovely and we each enjoyed our favorite beverage while we watched the sunset.