Great Facilities in Newark
Categories
Blog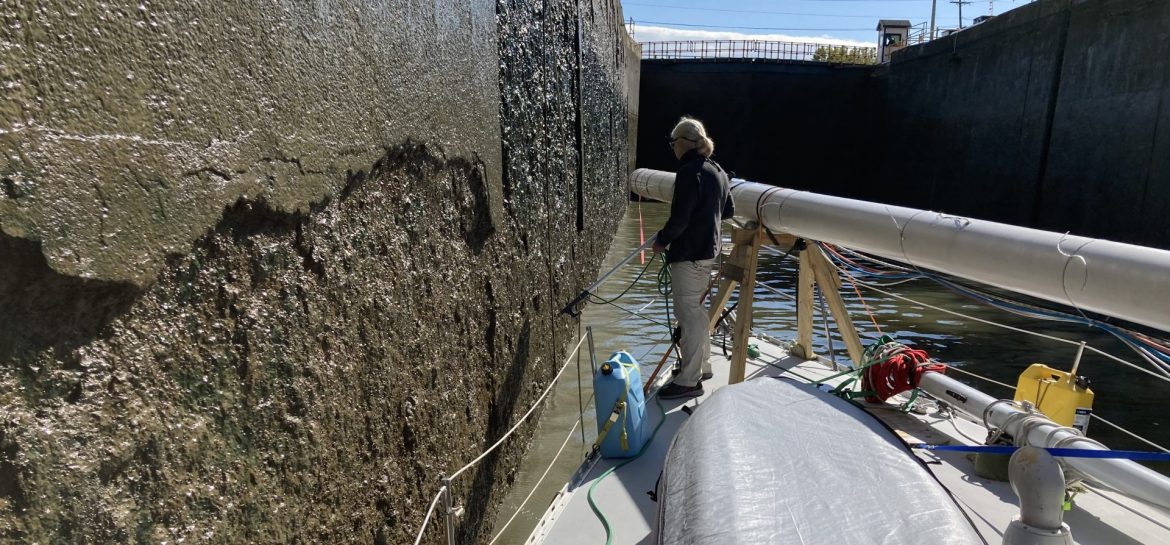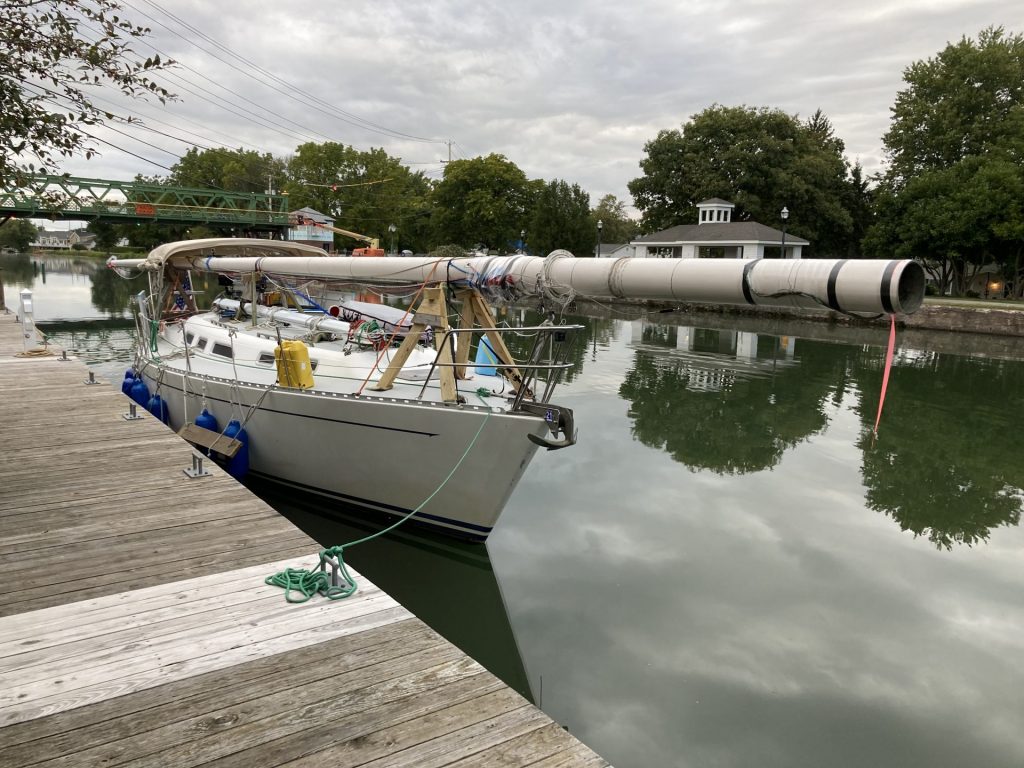 Last night was even colder than the night before. The morning was very overcast and 40 degrees. We were really freezing as we started the morning on the canal. Our friends continued on last night and did not stay in Spencerport. Although we had no additional facilities we did have electric to run our little heater… they ended up at a dock with no utilities – we hoped they did not get to cold through the night!
We have discovered you need to plan your day so that you end up at a dock with utilities. With the cold weather the planning really pays off.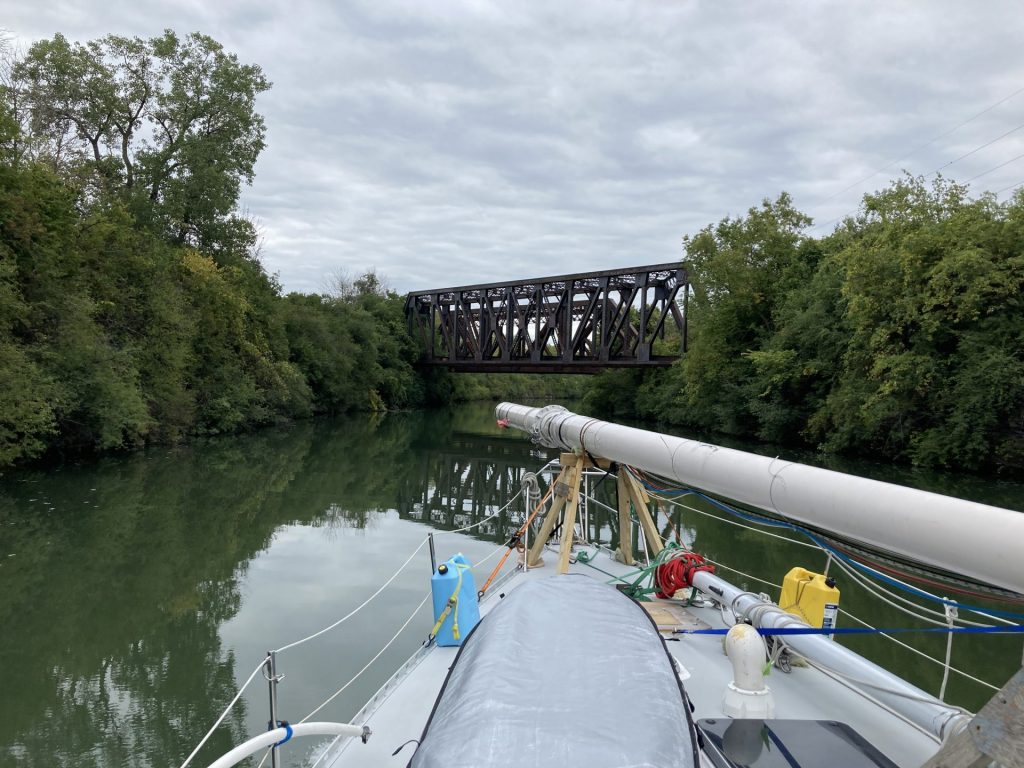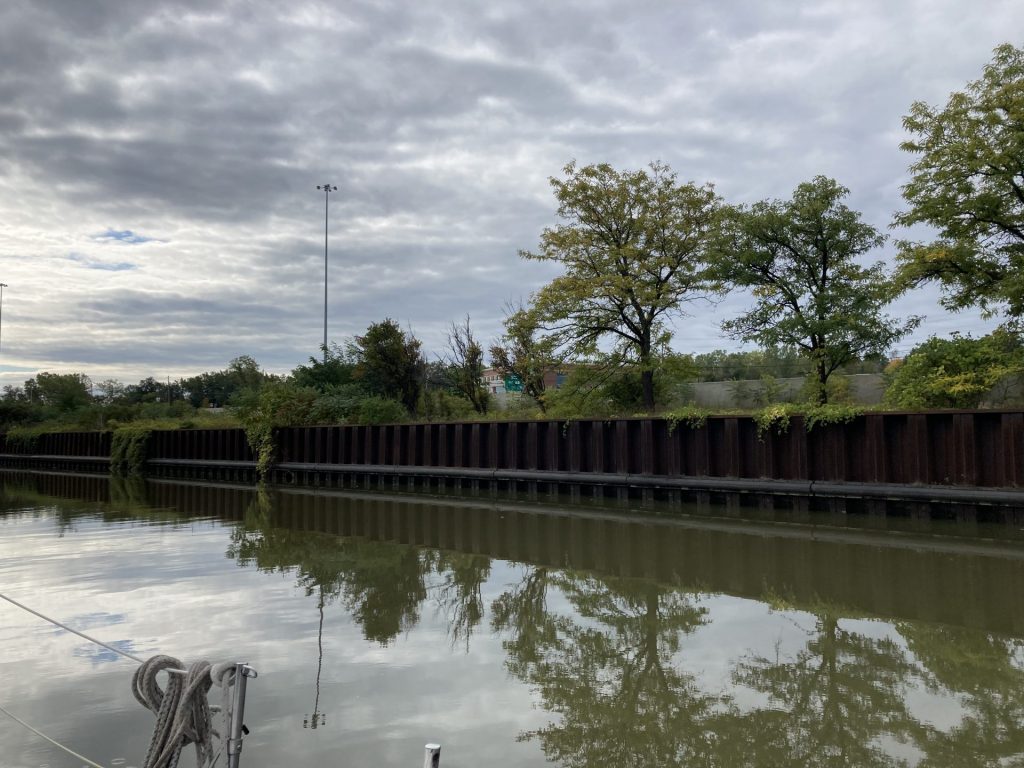 The day began to warm a bit once the sun came out. Still pretty cold as we move down the canal. Some local friends came to wave at us as we passed by Fairport. It was great to see Glenda and Alan – both friends of my parents.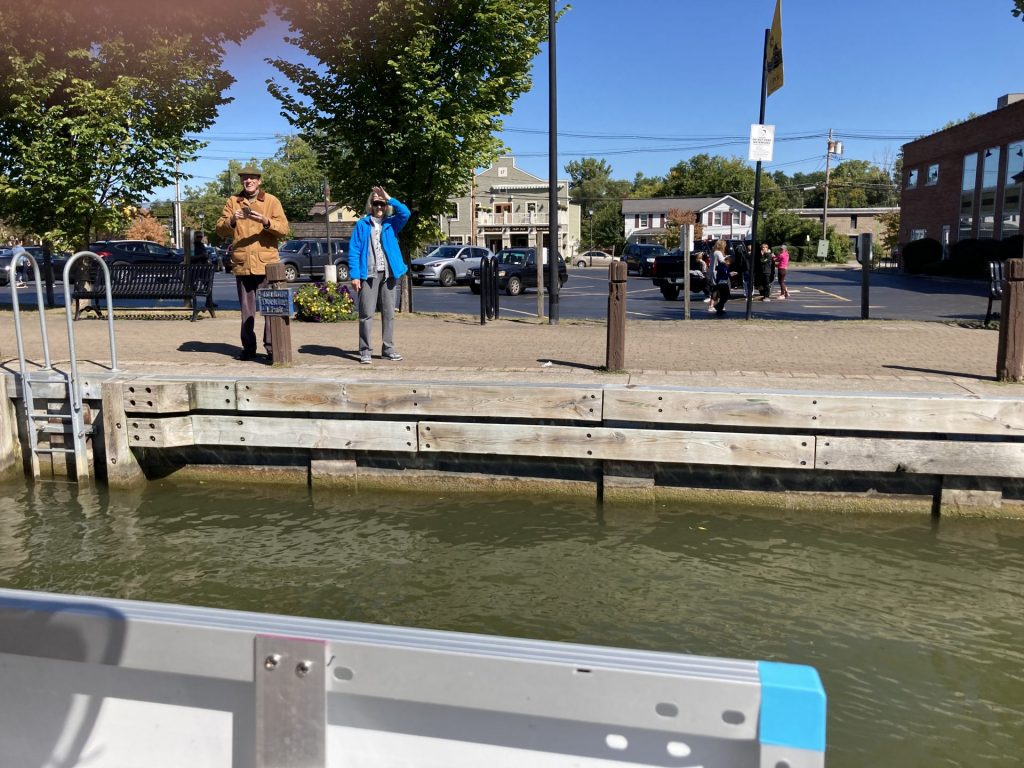 Today we went through 4 locks (Lock 33,32,30 and 29). Other than being really slimy they are not too bad. Water is much calmer than the Welland and the attendants are very friendly and happily fill it slower so that we can keep the mast from hitting.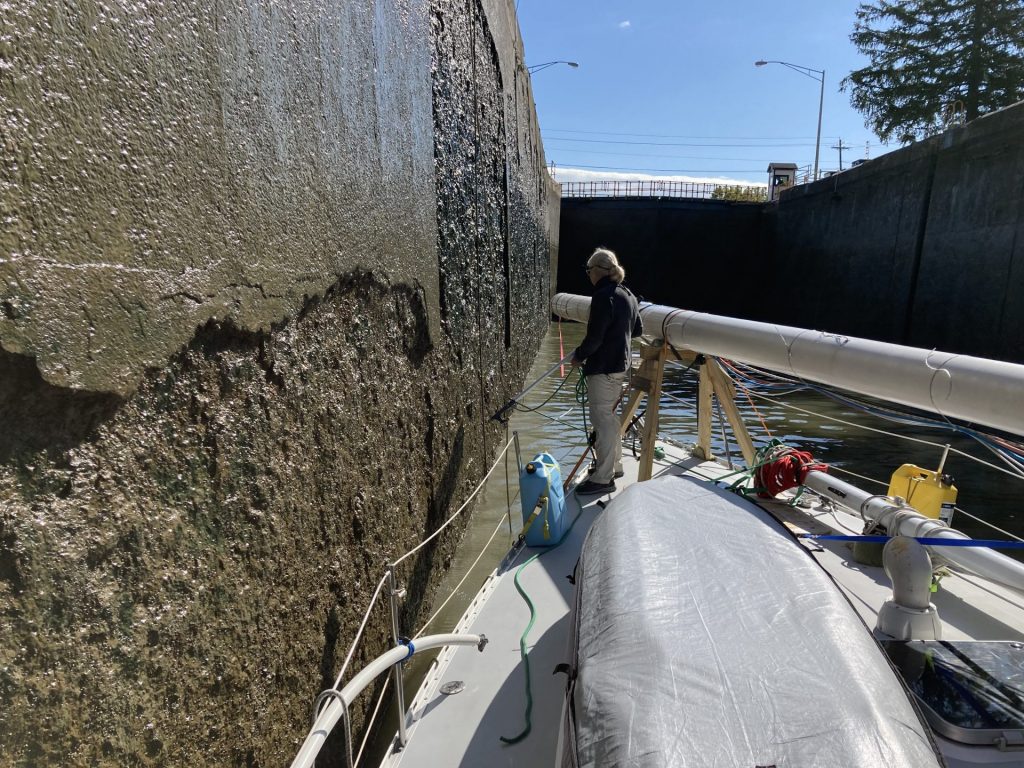 After the Spencerport debacle we called ahead to T. Spencer Knight Canal Port in Newark to determine if their facilities were open. They were! So that is where we docked! Great facilities, nice staff and FINALLY a shower! They also have free wifi & laundry. We took advantage of all of it.
We ended the day meeting up with more local friends. But as we were exiting the boat a couple from Sodus Bay Marina, Jim and Joyce, stopped to talk to us. They just sold their C&C 400 sailboat but did the canal and the ICW twice – we would have loved to talk with them longer as they had many pointers and stories to share. It is great to hear everyone's stories. They actually were heading down the Erie Canal right after 9-11. Amazing.
So happy to see my friend Sheila, high school friend and RIT roommate and her new husband Bryan. The happy couple was married on Sept 12th and had pictures of the festivities – just beautiful! Our dinner was really terrific – Canal View Family Restaurant was really good and we would recommend it to other boaters in Newark – just 2 blocks from the T. Spencer Knight Canal Port.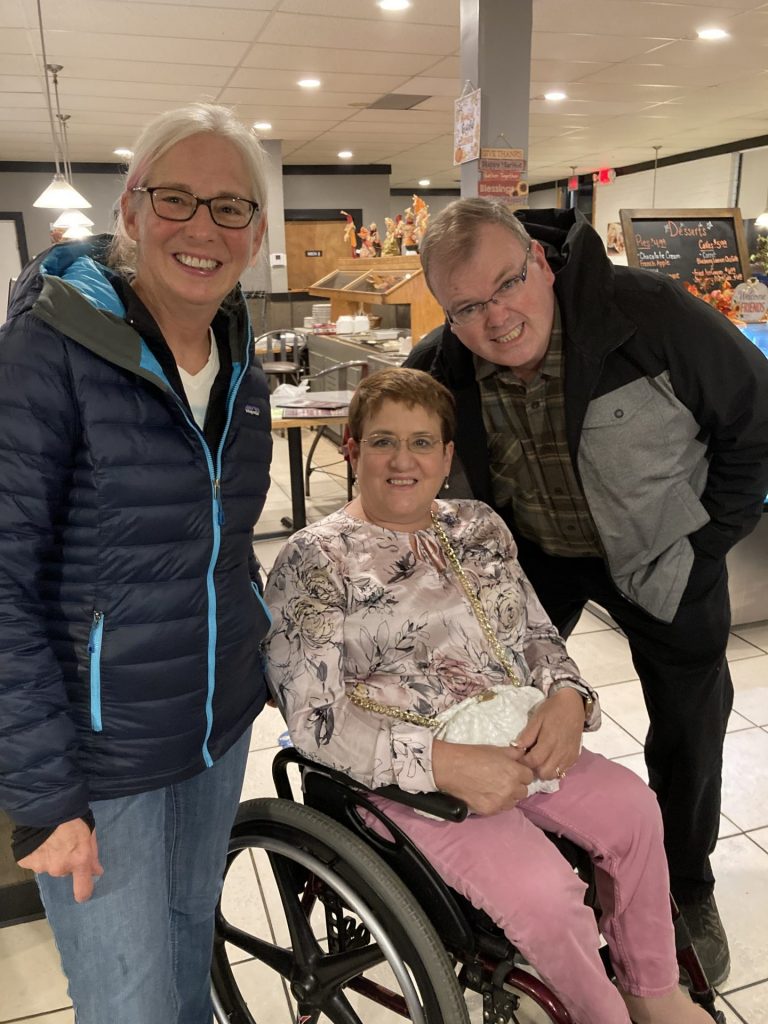 After dinner we headed back to the boat to make good use of the wifi – I blogged and Stew worked on something (not sure what). We did a load of wash – another cold night is descending – so glad we have electricity to run our heater!