Good day on the Canal
Categories
Blog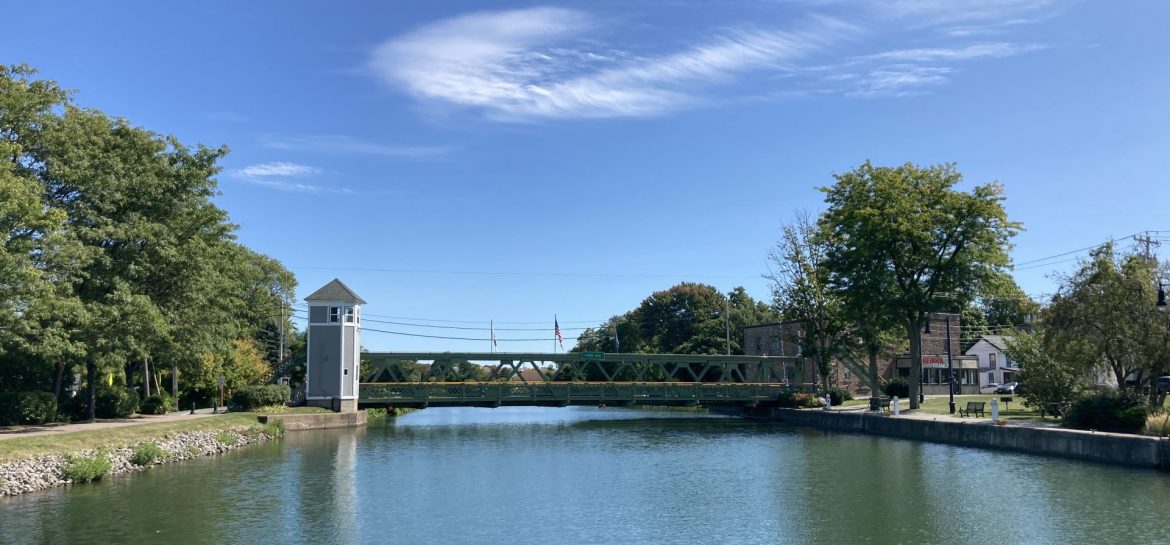 Last night was a cold night on the canal. It was about 40 degrees and 41 degrees as we started out this morning from Gasport.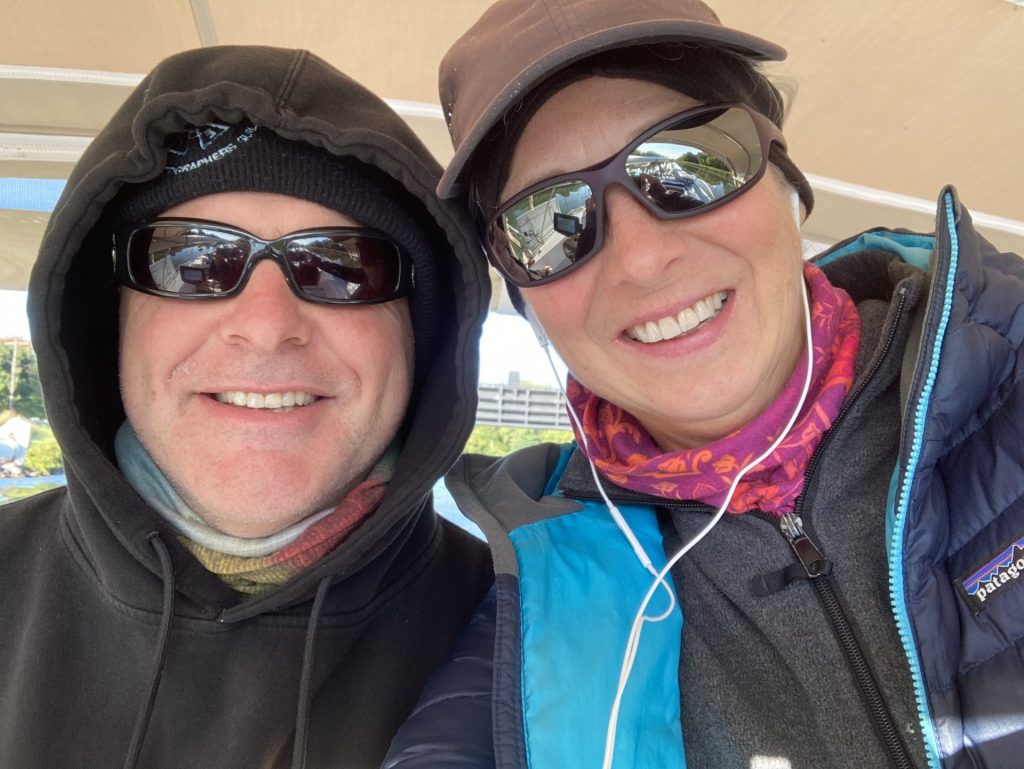 It was pretty funny – the lift bridge that we needed to open had somehow not be assigned an attendant today… so they had to wake up someone on their day off to come open the bridge. When she arrived, dog in tow, she was very apologetic, even though it was not her fault. How does a lift bridge not have an attendant? LOL
We were happy for the extra time to get around. Spent time chatting with "Tiny" and Dave. Then about 8:15, off we went down the canal.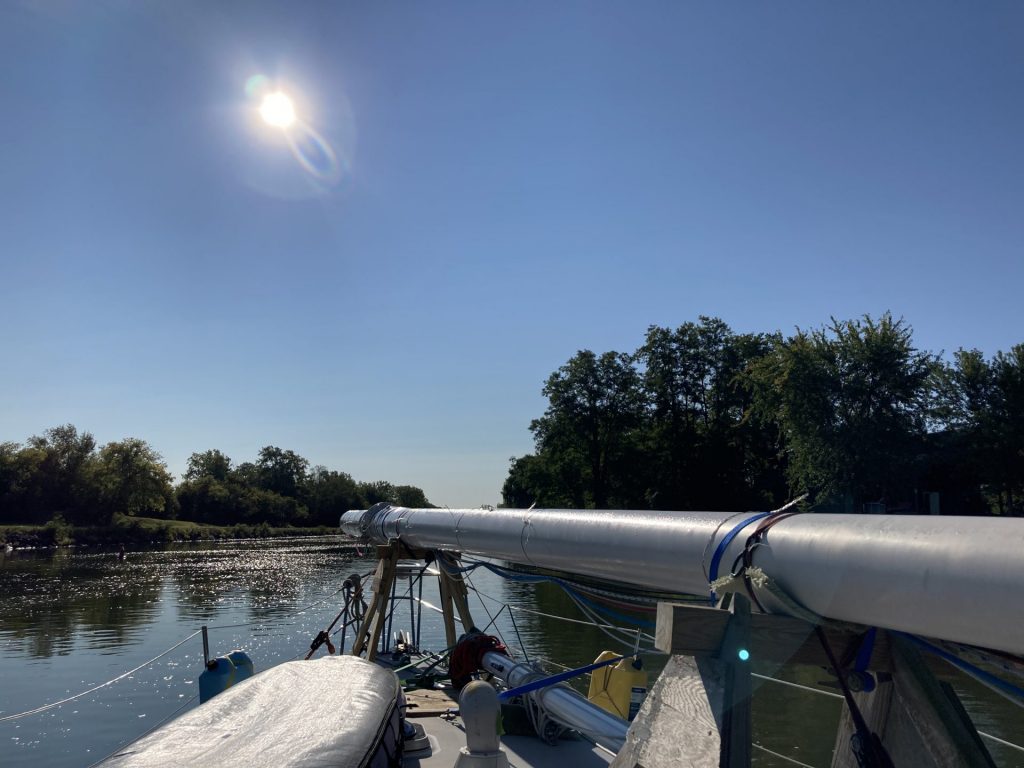 The day consisted of no locks, only lift bridges. We soon got the hang of calling the bridge before we got there so there was an attendant. Many attendants operate more than one bridge.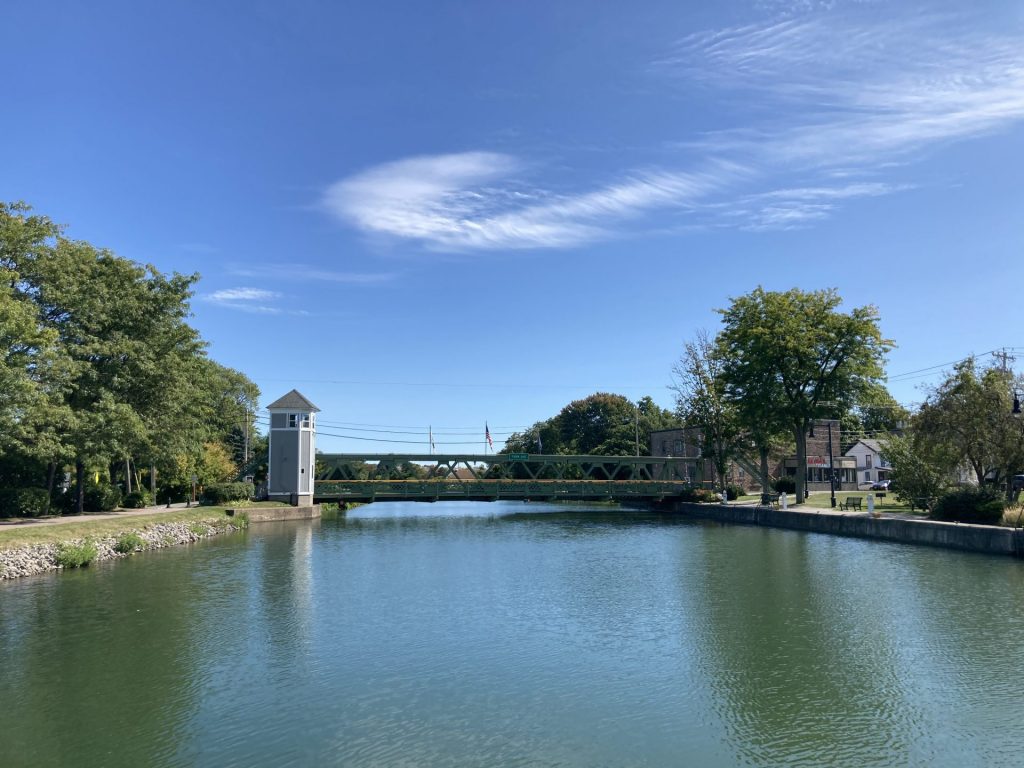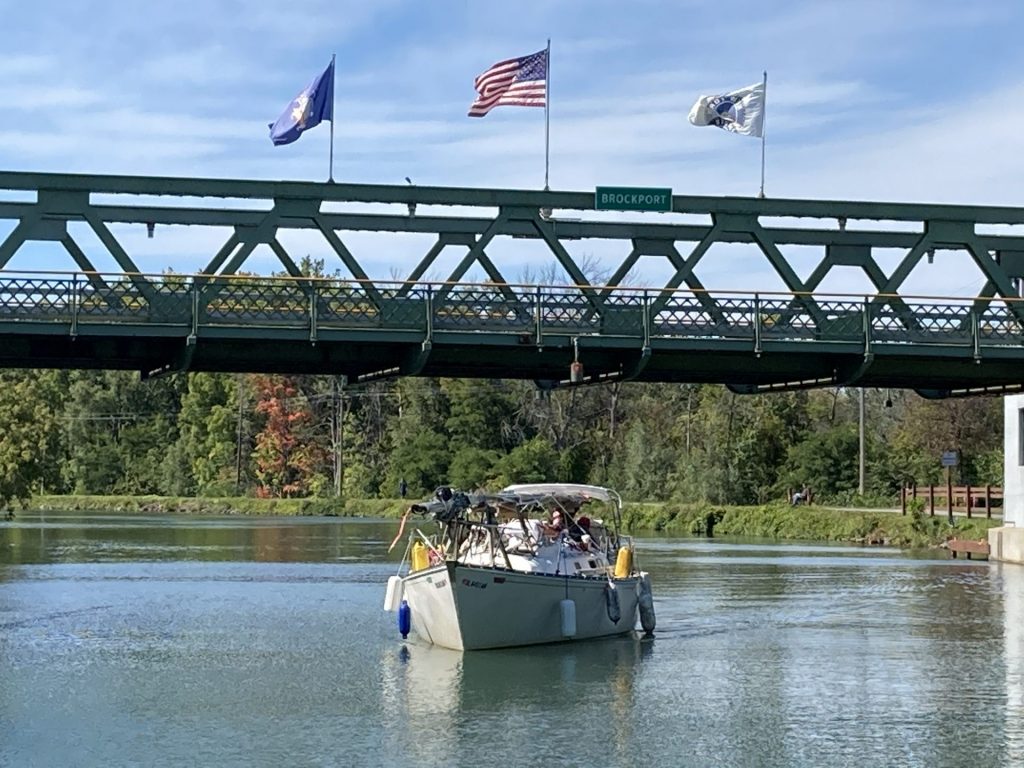 As it turned out we should have stayed the night in Brockport at the free dock… but we continued on to Spencerport that boasted of clean bathrooms and warm showers and free wifi… we were down with that! But, it turns out that everything was locked up due to covid and they would not reopen until 2021! We still had a place to dock with electric, but we both were really looking forward to a warm shower.
We walked into town instead and bought some groceries at tops and a few other items at the Dollar Tree – unbelievable the deals for just $1.00!