Our Plan B for spring is a go…
Categories
Blog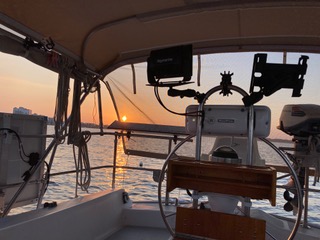 When last I posted we were in Vero Beach preparing to install the shore charger and head to Cocoa Beach for a few days to deal with all the Bahamas provisions and end up hurricane prepping in Titusville.
The shore charger installation went very well, but we could not test it for the few days in CoCoa Beach since we did not pay for shore charging… we did test it in Titusville and it worked perfect!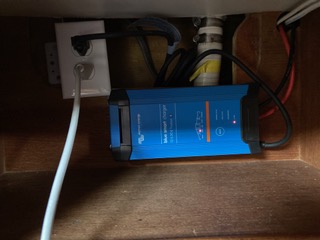 When we were in Coco Beach, we had to deal with taking some of the provisions to my mother's in Sun City Center and picking up her extra car to use for our trip north. Unfortunately, Hertz did not have the vehicle we reserved… nor did it have any vehicles! Of course, we were only notified of this 30 minutes before picking it up. We soon found out that there were NO RENTAL VEHICLES in Cocoa Beach at all! Widening our search we found an SUV in Titusville, which meant a 40-minute uber ride. But we got the car, took provisions to Mom's, made it back to Titusville with the rental, dropped Mom's car in Titusville, and bussed back to Cocoa Beach all in just 24 hours! The next morning we headed to Titusville Marina on the boat to begin hurricane prep!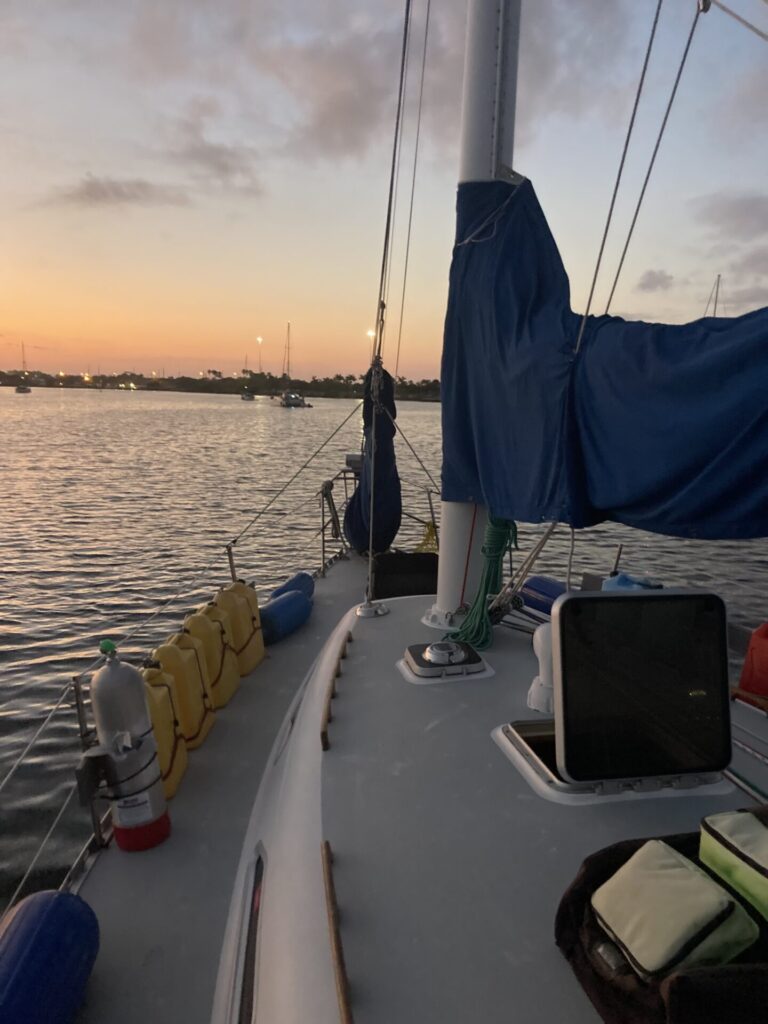 Once in Titusville we got right down to business and packed everything up for hurricane season. It was alot of work but two days later we were on our way north!
By April 12th Stew was settled in his hotel room in Meadville, PA awaiting the start of his work on the movie "Pig Hill" where he was hired as "B" camera. He had a few days before shooting started so he was able to meet his grandson Arlo and do some much needed Erie hiking.
Stew started work on the movie (which he loved). I was staying in Erie with Mary and babysitting Arlo. Our upending of our Bahamas plan seemed to be working out until….