Bahia Honda… Finally
Categories
Blog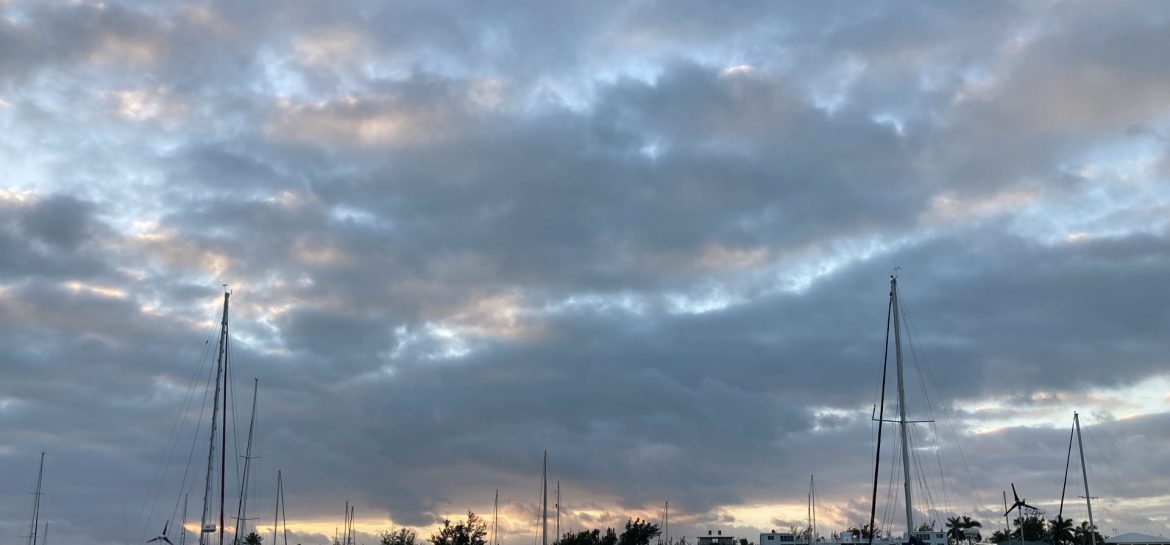 We pulled out of Marathon shortly after the Cruiser's Net started (around 9:30). Stopped at Burdines for some fuel – Stew had filled the diesel tank with the jerry cans so we needed to fill the diesel jerry cans as well as the gas jerry cans. It cost $105!! Hard to believe but gas and diesel are very high in the keys.
On our way out the channel we had some entertaining dolphins. A large group that seemed to be mainly playing, jumping all over the place.
Outside the harbor was challenging this morning. Lots of swell and wind against us. Not the day we had hoped!! Rolling and rolling we finally passed under the 7 mile bridge and BOOM – it was another world! Swell was very small and wind was perfect. We put up both sails and set a course to Little Pine Key to check it out first. After a gander at Little Pine we headed to the anchorage we wanted at Bahia Honda. It would block the wind better.
Really nice evening at Bahia Honda. I was so happy to be here. We were supposed to make an overnight here in January while still on the mooring ball – but because I was sick we had not made it. So so happy to be here finally.