Passed Mile 0 on Atlantic ICW
Categories
Blog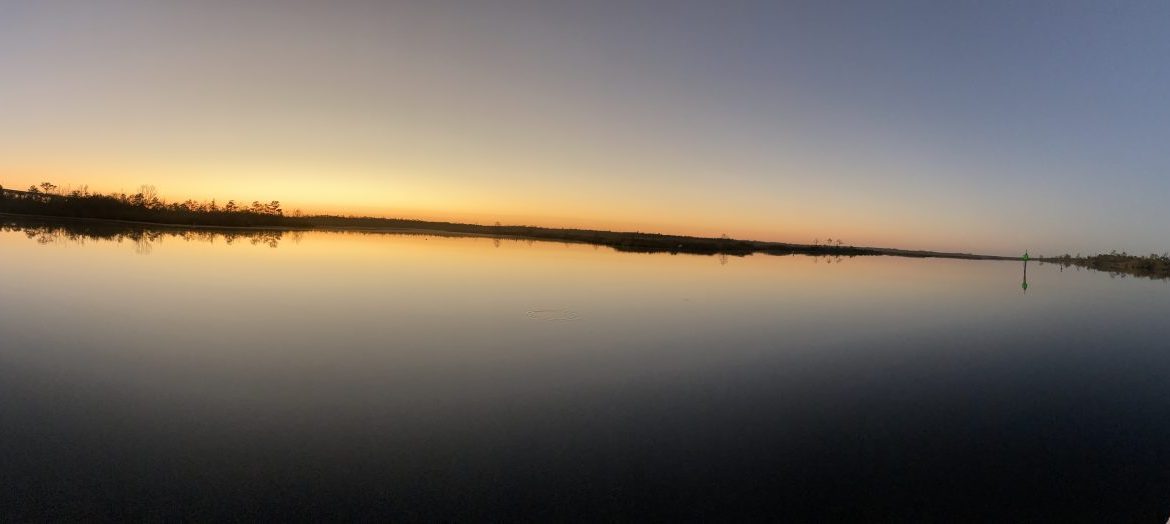 Started day: mile marker 0
Ended day: mile marker 28.5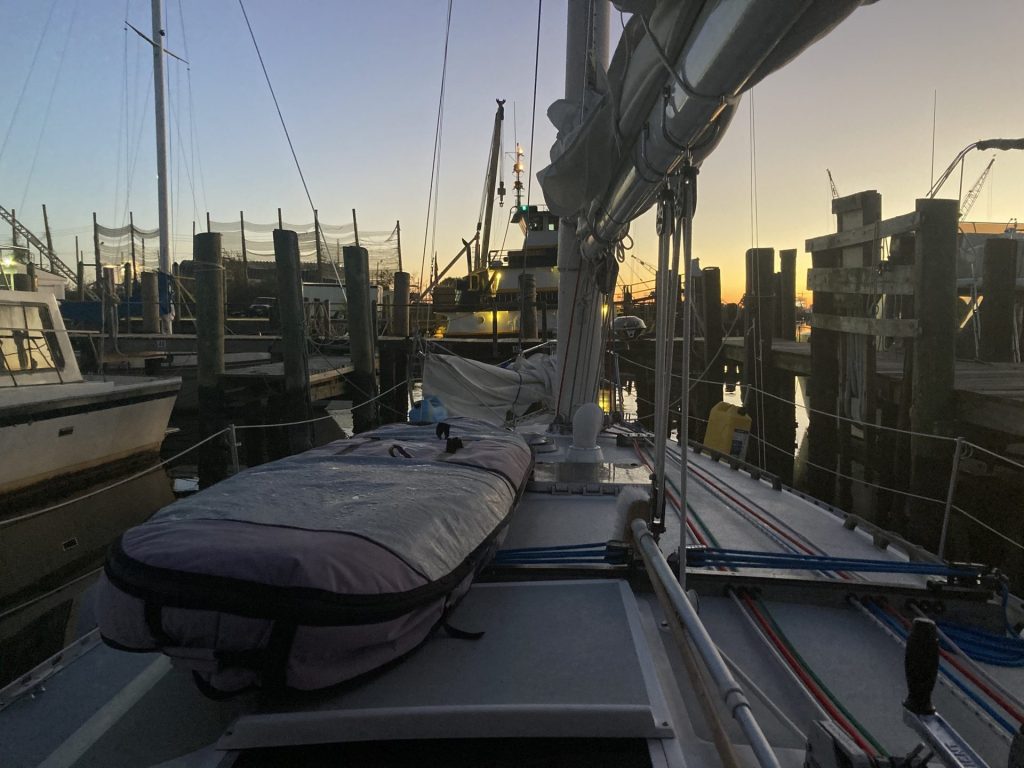 Morning brought another low tide, but we were certain we could get out of the marina. We would head directly to the Portsmouth harbor marina for diesel and get on our way.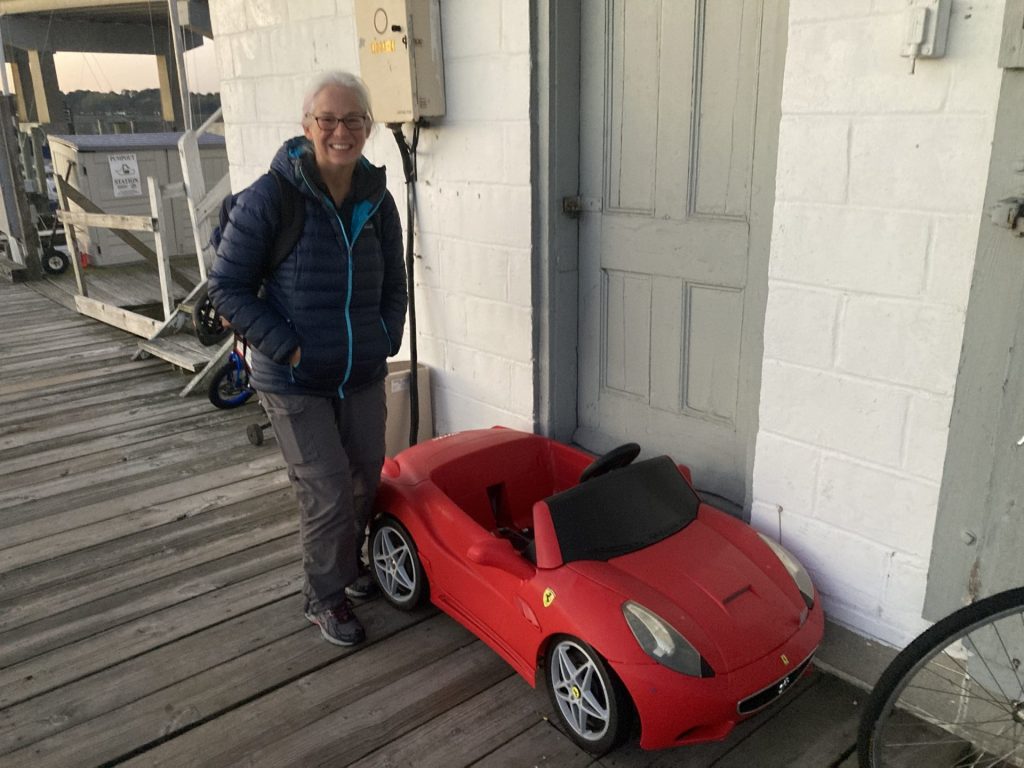 We were very excited to pass mile zero – where the Atlantic ICW really begins. Next up were several bridges. We waited about an hour at the Norfolk railroad bridge #7 (this is the one that was hit by the cement barge a week ago), a slow train was coming and it took forever for it to pass. This really killed our time for the day. We also had to transit a lock today – many of the bridges and locks had a schedule and we hoped we could still get it all done before reaching our destination for the night – Coinjock.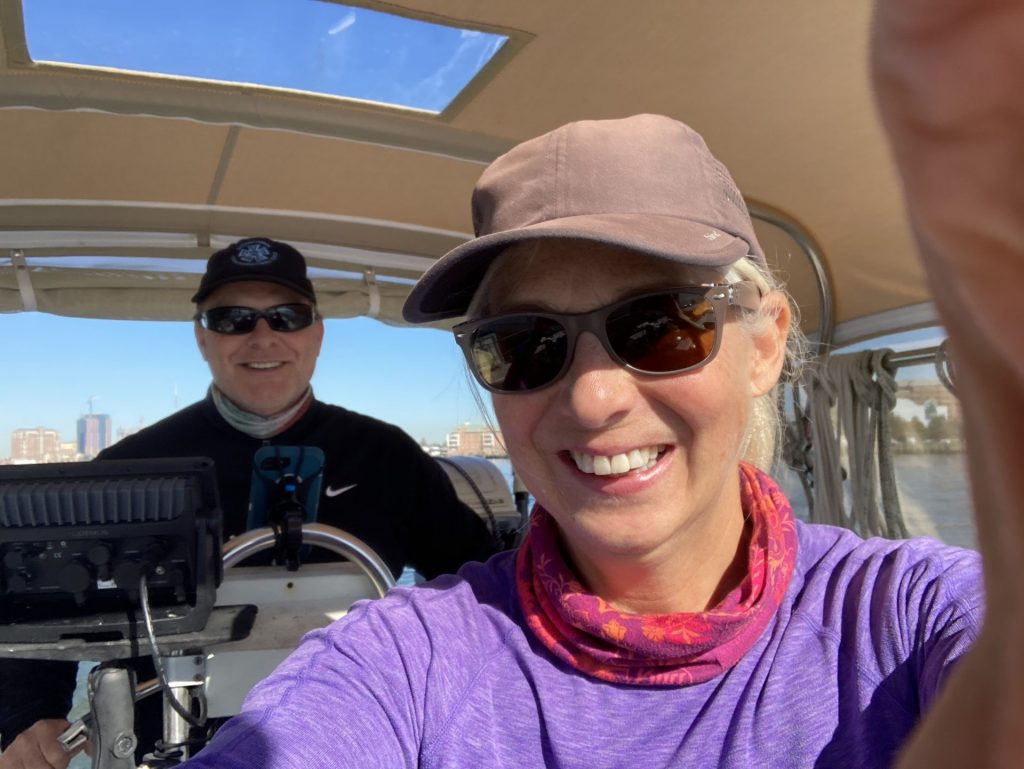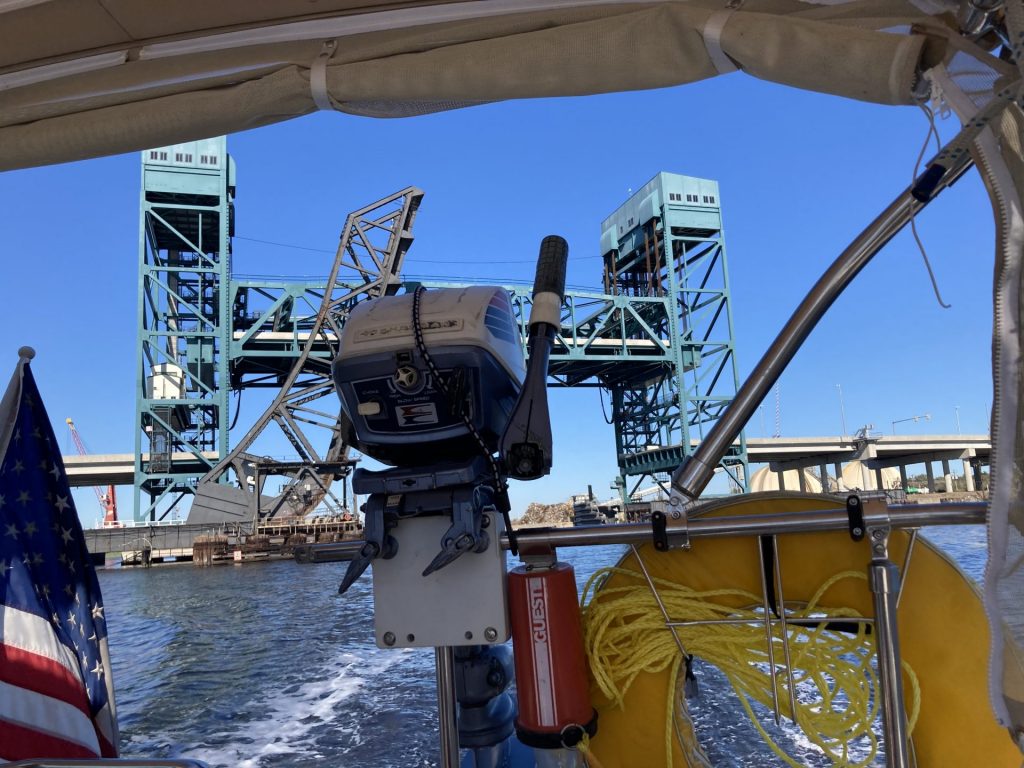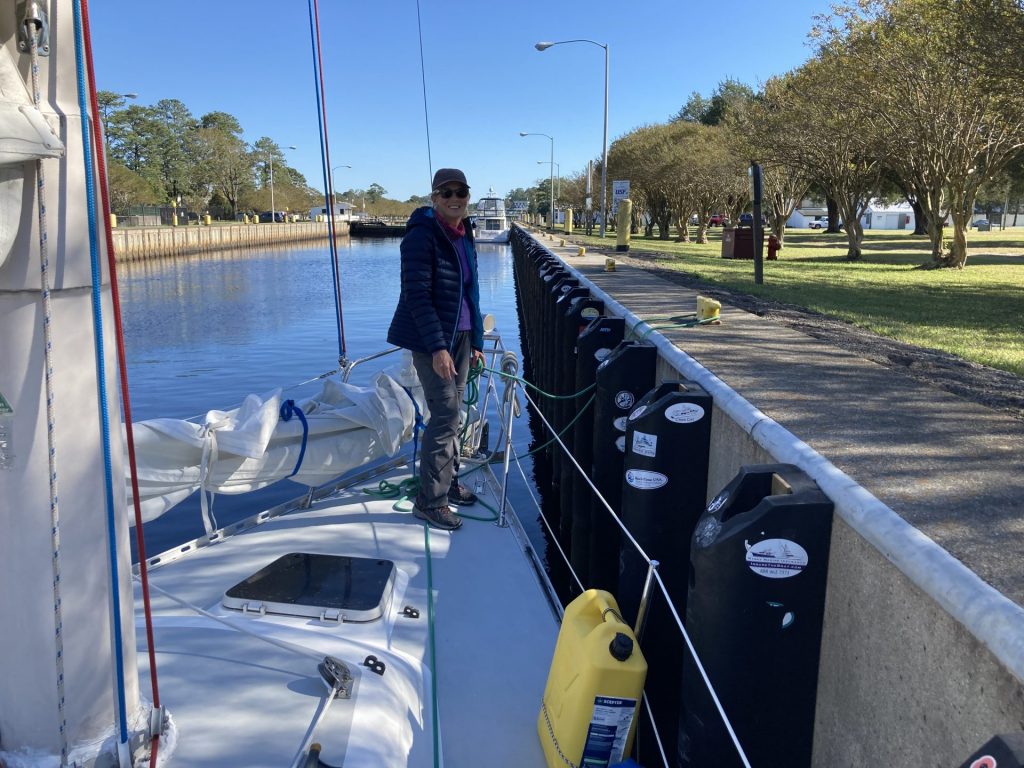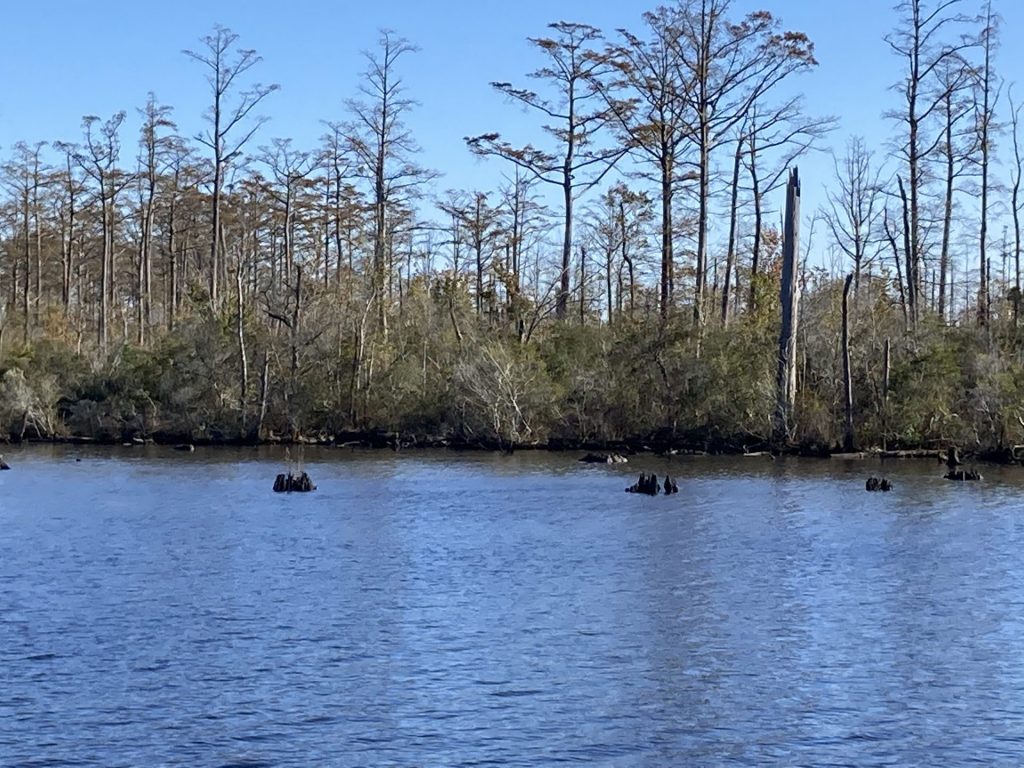 We decided by 2:00 that we could not make it to Coinjock so we needed to find a spot to anchor for the night. Along this stretch there are not many anchorages for a boat that draws 6′. Just off the channel it was about 4′ or less. Daylight savings "fall" back last week really shortened our day. By 3PM you feel like it is moving to sunset – which is at 5PM. I did not want to be trying to anchor in the dark so we found this little spot that worked great. It was some old docks that had collapsed – pilings still there. It was over 6′ so this was perfect. Even with the bridge right next to us we did not hear anything all night (other than the military jets in and out of Norfolk).
Stew did a little fishing (caught nothing) – and then we were in bed pretty early… when it is pitch dark on the boat it just feels like midnight. It wasn't too cold (got down to 50 or so), but we both slept well.