The Calvert Marine Museum
Categories
Blog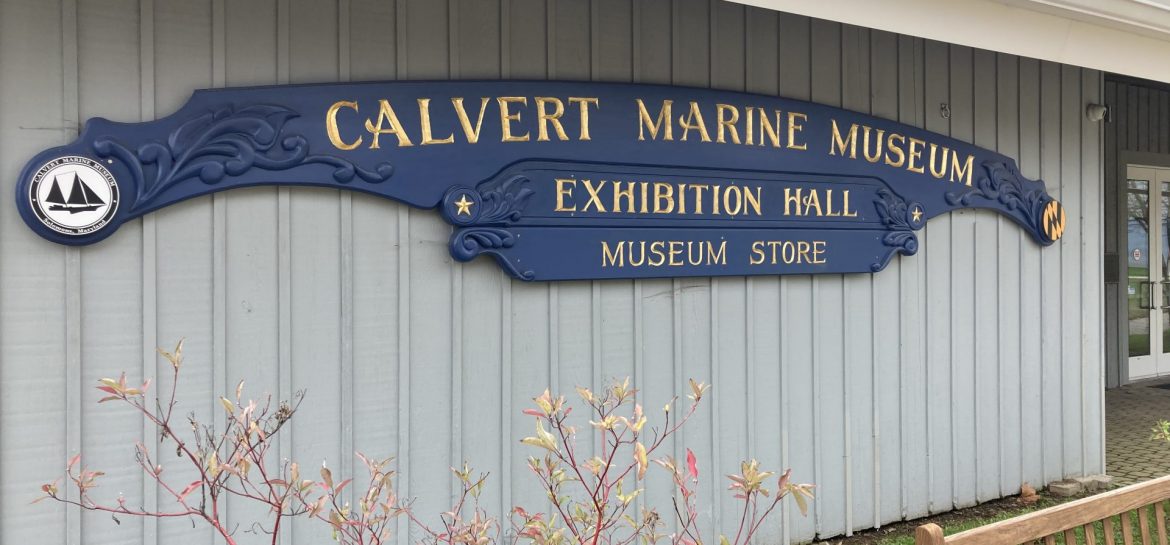 Morning was still stormy but the clouds cleared and eventually the sun came out.
We spent the morning calling marinas in Charleston area to get dockage for a month from Nov 15- Dec 15th. Wow, some of the marinas were really expensive – costing upwards of $1600 and more for the month. We finally found a more reasonable marina – Cooper Marina – that has good reviews. We will need to the leave the boat for our time at the cabin in central PA with the kids for Thanksgiving. Our thought is to rent a car, pick up Cole at College of Charleston, and drive to the cabin. I am so excited that we actually found a place in Charleston to leave the boat.
That is if we can get to Charleston by Nov 15th… a Norfolk swing bridge was hit by a concrete barge and is now closed with vertical clearance of 7′. It is on the ICW with no apparent detour!! Tonight they will provide some updated info on repairs. With all the ICW traffic I would think the plan will provide us a way to get through. We will see!!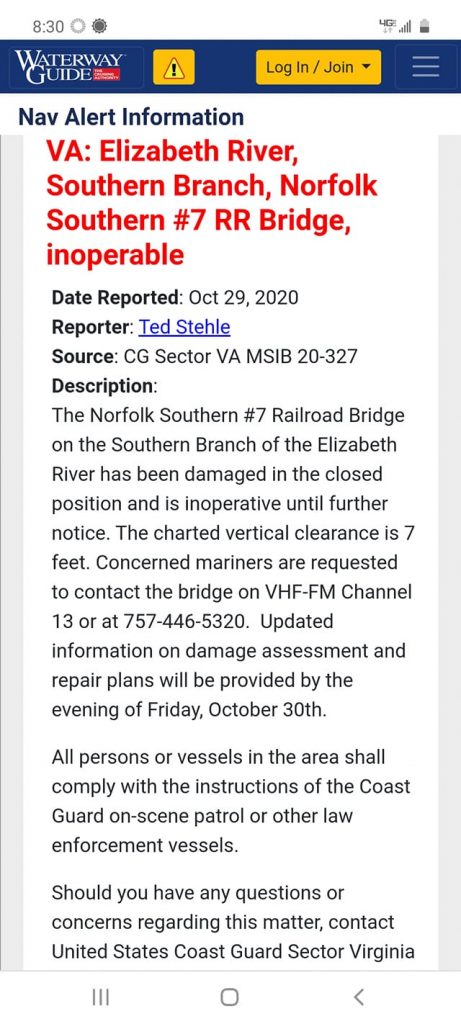 On our dock there is this cool boat named Ceol Na Mara – meaning "Sound of the Sea" in Gaelic. This sailboat was used to sail from Europe to Africa and then to the US. It was owned by a Belgian couple that raised their children while living aboard and sailing. The boat has been in this marina for years and actually sank years ago. The dock master has to pump it out every month to keep it from sinking again. The couple hasn't been back in years but still pays their slip fees – go figure!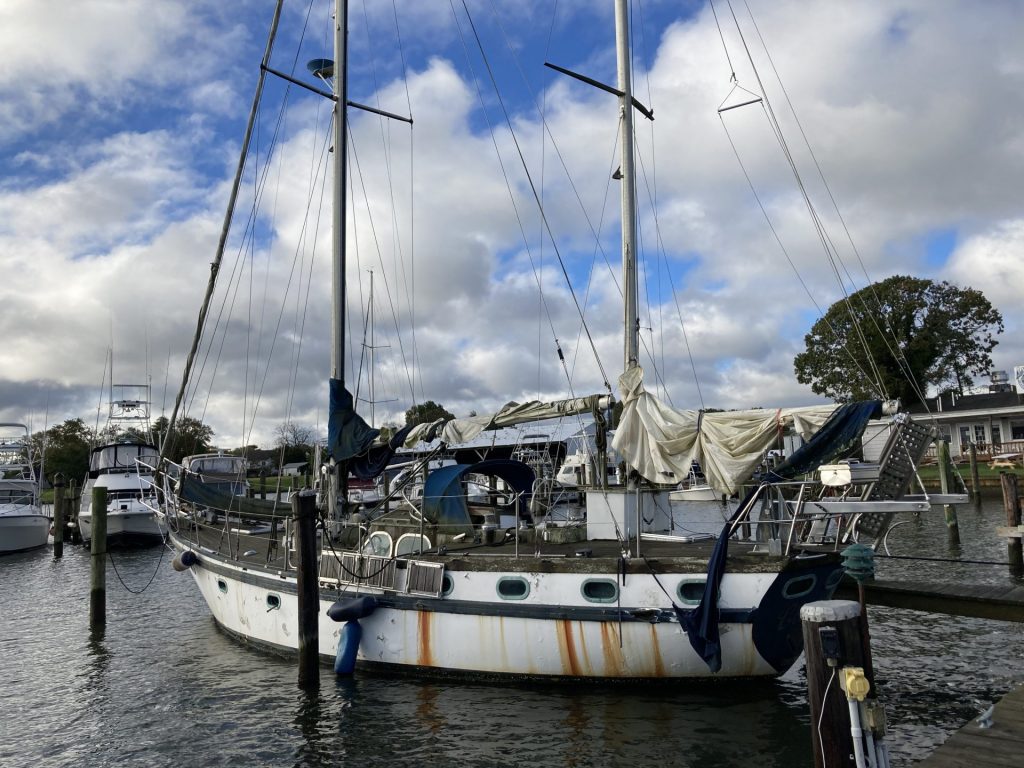 Also on our dock are several fishing boats. This morning there were several bushels of Oysters brought in.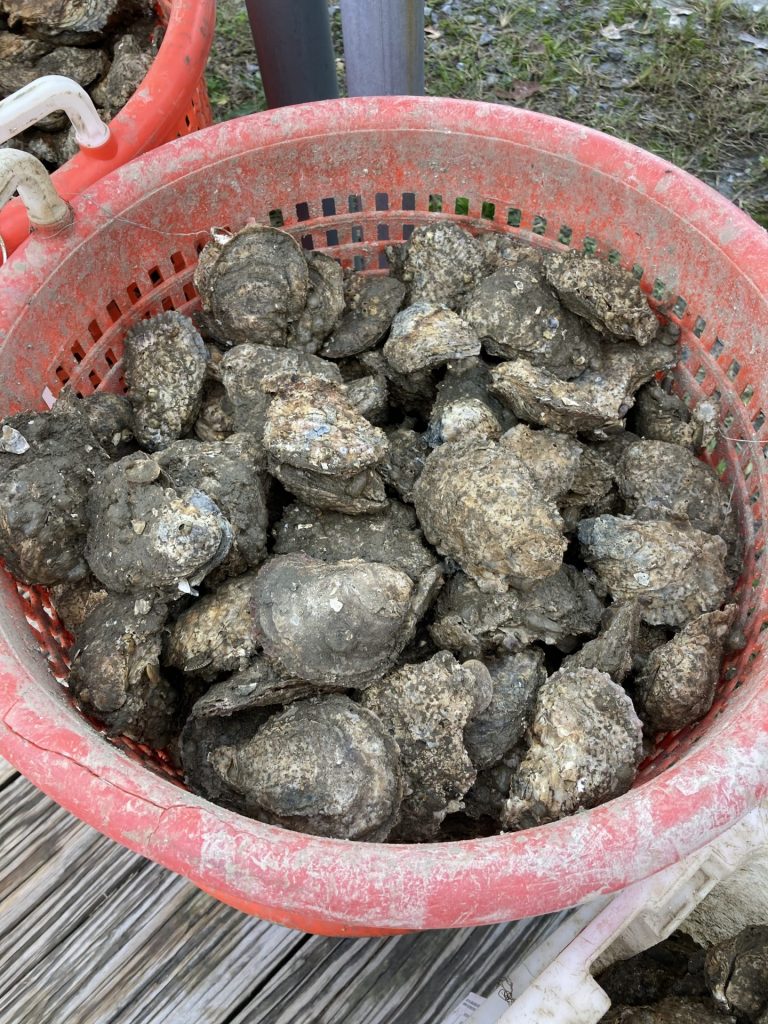 One of the things we wanted to do while here was go to the Calvert Marine Museum. During covid they have 3 times frames you can visit so that they have time to disinfect. We decided to visit during the 12:30-2:30 timeslot. It was just around the corner from the marina.
It was a pretty cool place and if you have time it is worth the visit!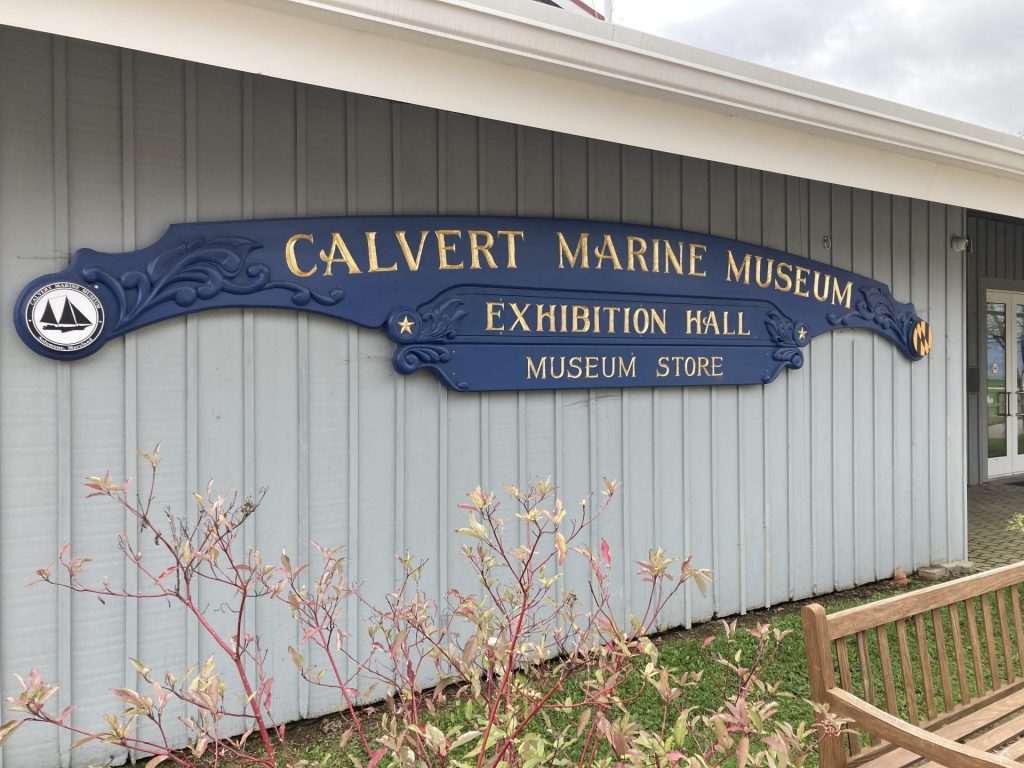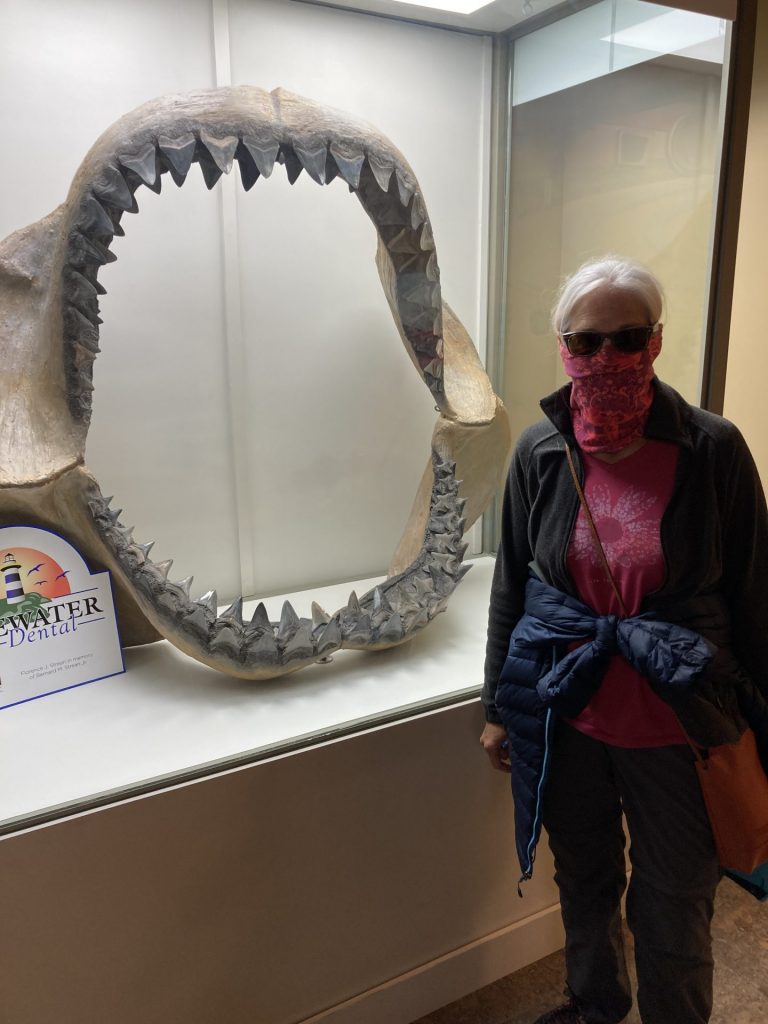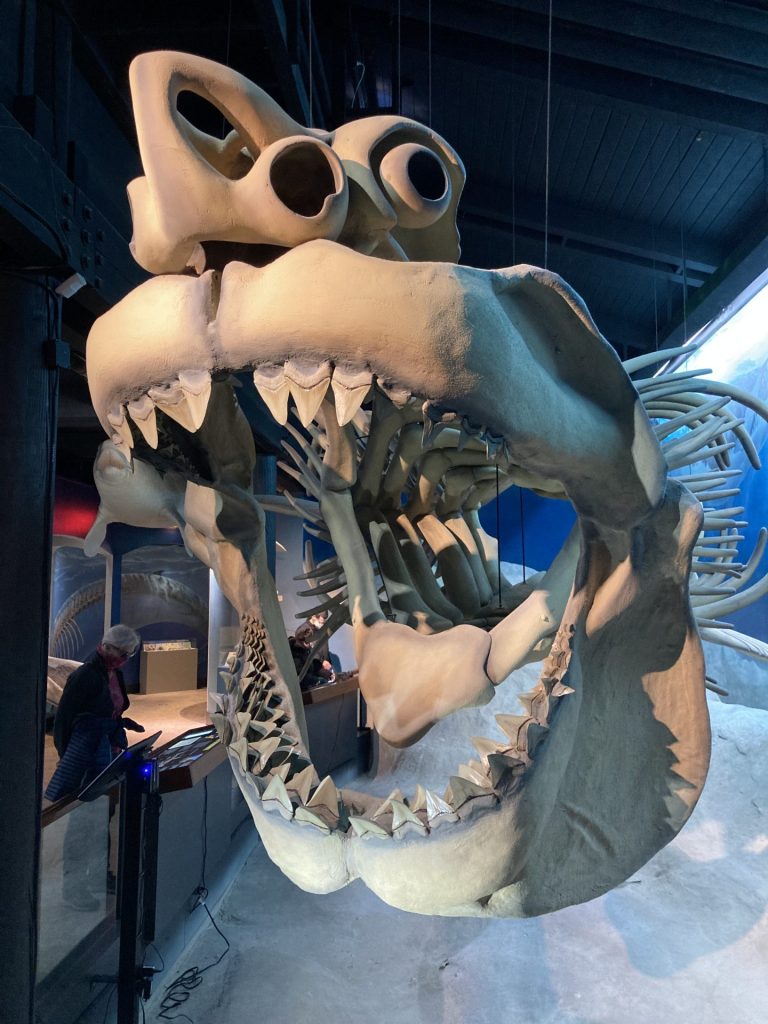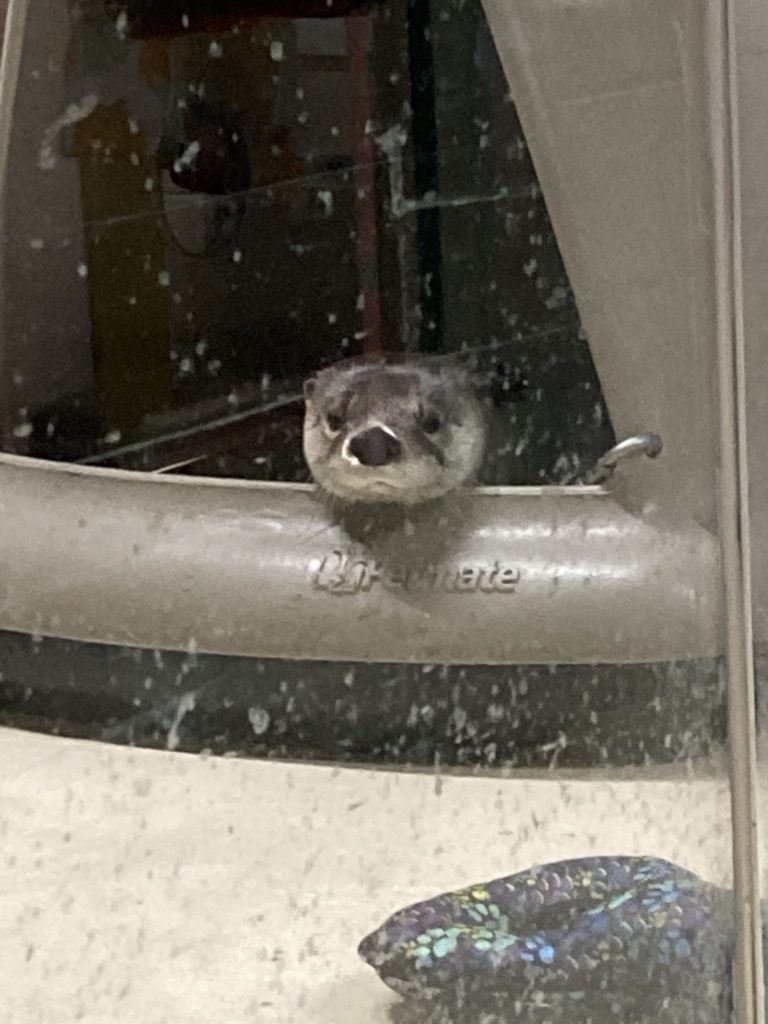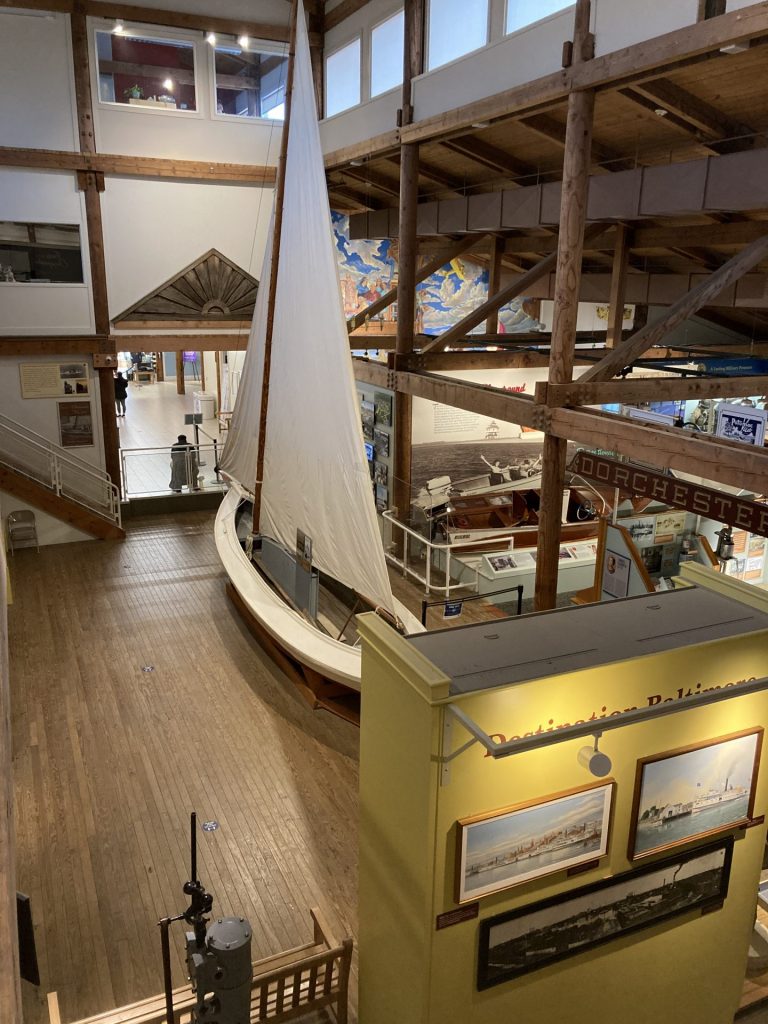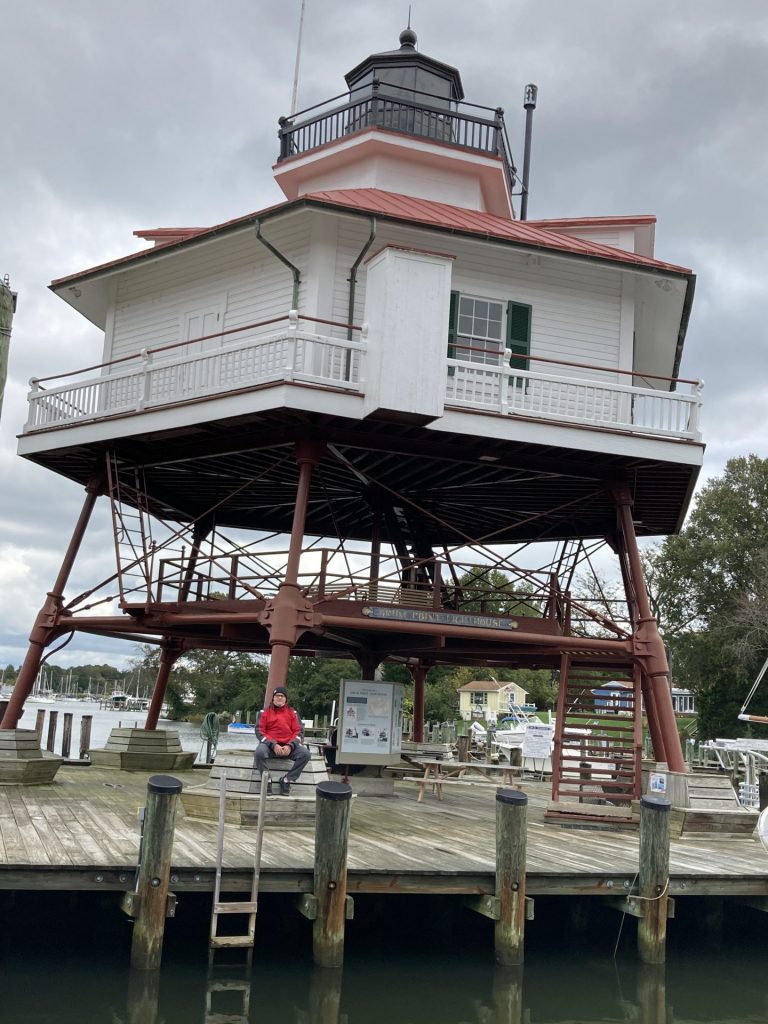 After the museum visit I made some early dinner and looked at weather for our sail tomorrow. We hope to be up and out early!