First Night on the Canal
Categories
Blog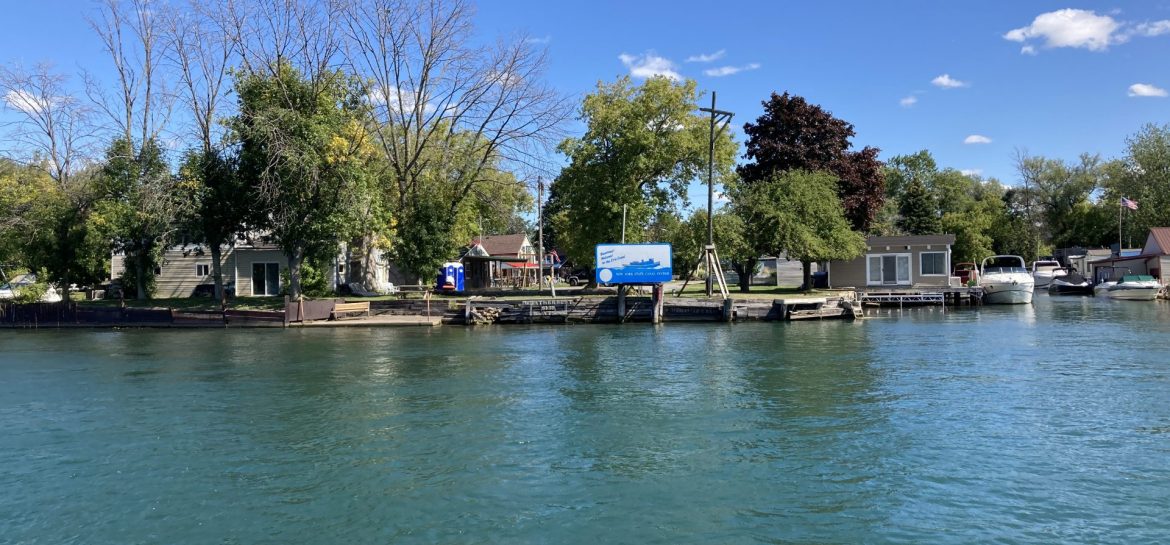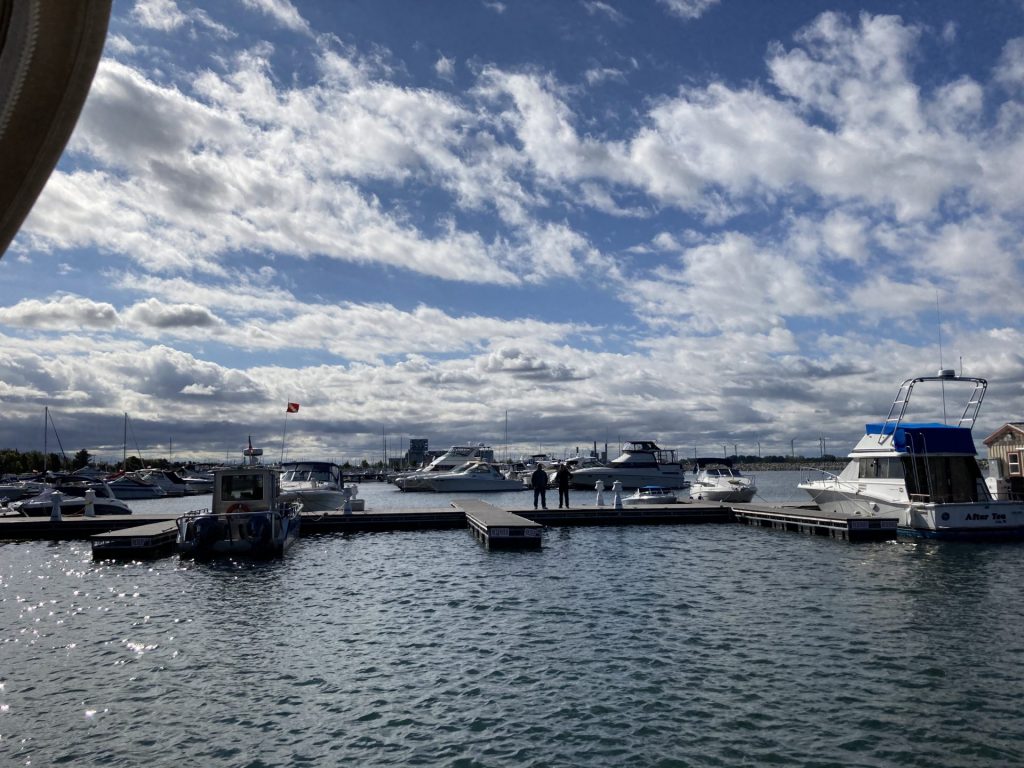 We got off to a late start from our Buffalo Marina, exhausted from the previous day. But we headed up the Black Rock Canal. The canal is for pleasure craft that cannot fight the current in the Niagara River. It was crazy rapids over in the Niagara River so I was really happy to be in Black Rock Canal.
Because it is a slower current there is a Black Rock Lock to lower you down to the Niagara River once you pass the worst parts. It was still pretty crazy current and with the wind blowing the water was coming up over the bow of the boat.
We made a quick stop at West Marine ( docked in a marina just beside the store). The shelves were extremely empty! We returned some foul weather gear we bought that didnt fit and thought we would try on and buy other gear – but they had no gear! One women's small coat – that was it!!!!!!! So I will need to find something along the way. And freeze until then I guess.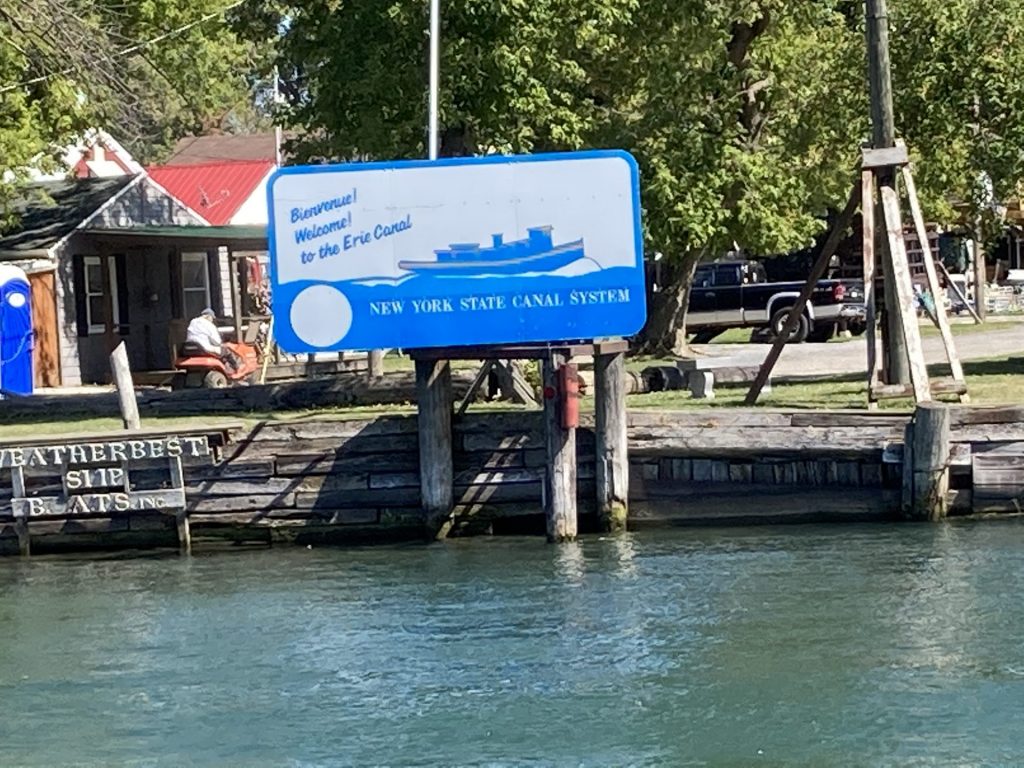 Finally we made it to the Erie Canal entrance! We almost missed it because it was like turning into a small driveway from the Niagara River… it was crazy. But super cool. Very wooded and narrow for a while.
We had two back to back locks – Lock 35 & lock 34. They dropped us 50′ total. It was a challenge keeping the mast from hitting the wall but we did it. Far friendlier and easier than the Welland canal. The attendants are very helpful.
From the locks we headed on down the Erie Canal not realizing we would be stopped because of lift bridges – they are only operational 7-5 so we were stuck on the west side of Hartland Rd Lift bridge. But it was a pretty great place as there was free electric and water.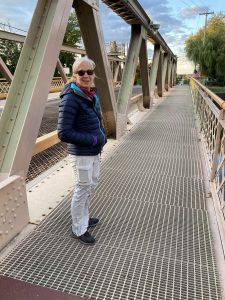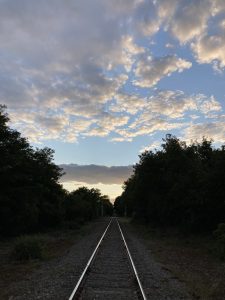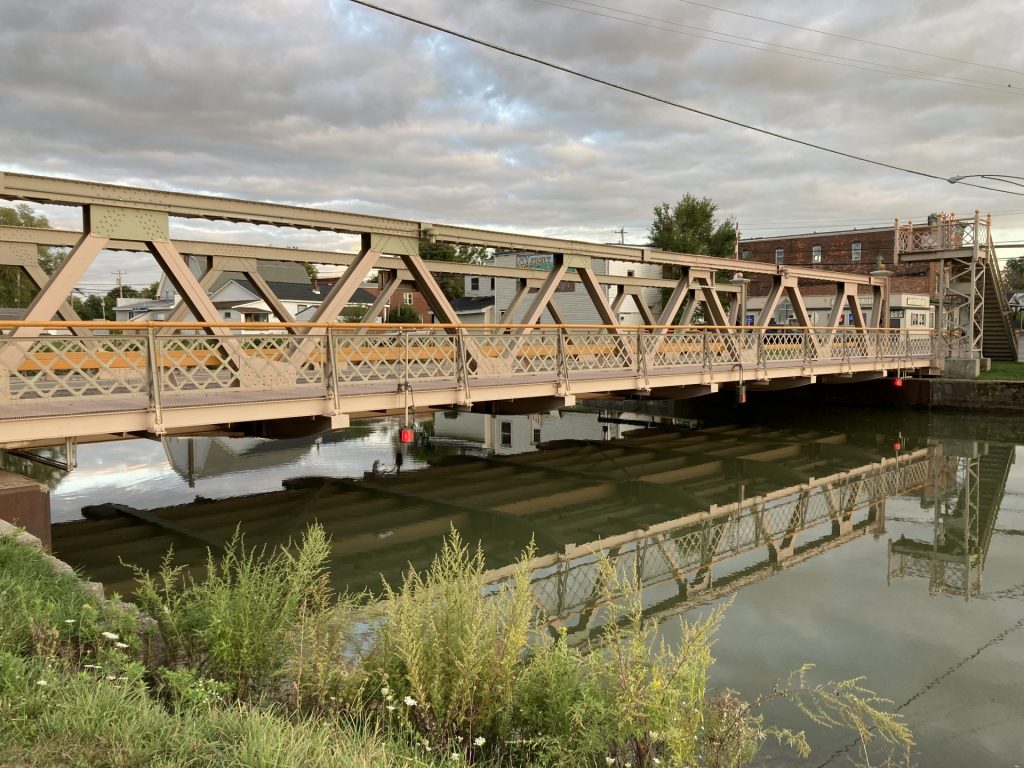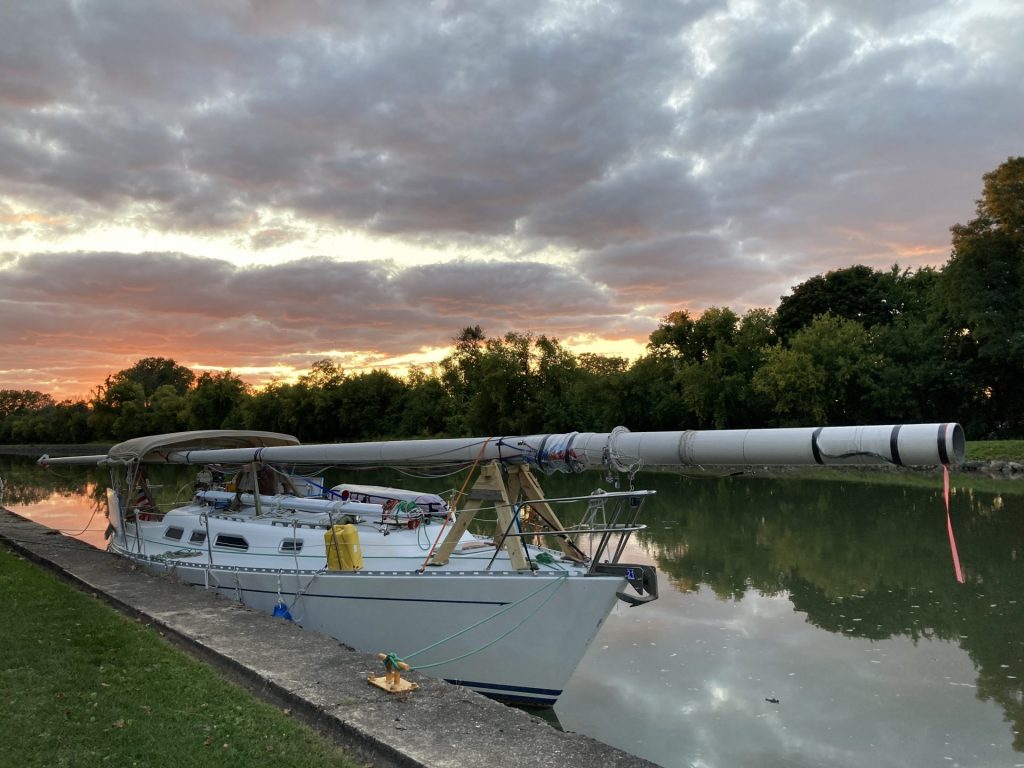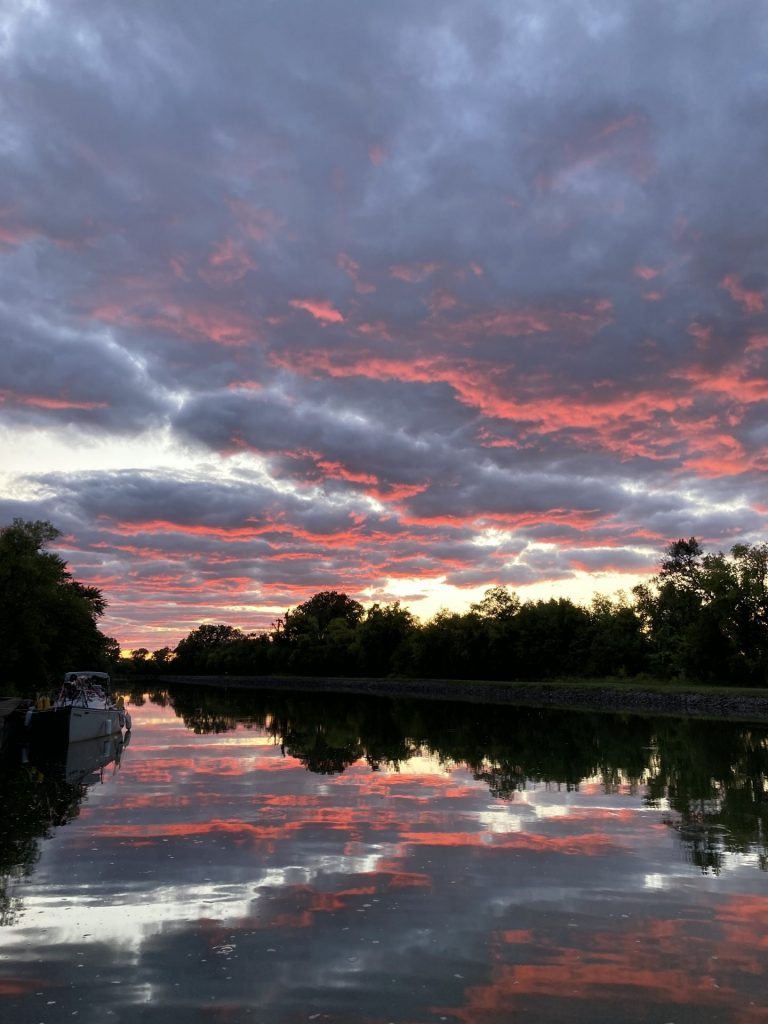 Gasport, not much of a town, but we made friends with a boat that had followed us from the locks – Mike "Tiny" and Dave – they are headed to Key Largo and planned to follow us in the morning… they think we know what we are doing – HAHAHAHAHA.
Mike "Tiny"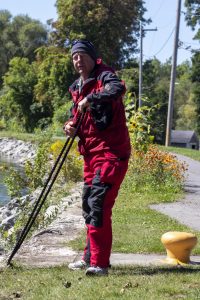 Dave from Pittsburgh