The Mast has fallen!
Categories
Blog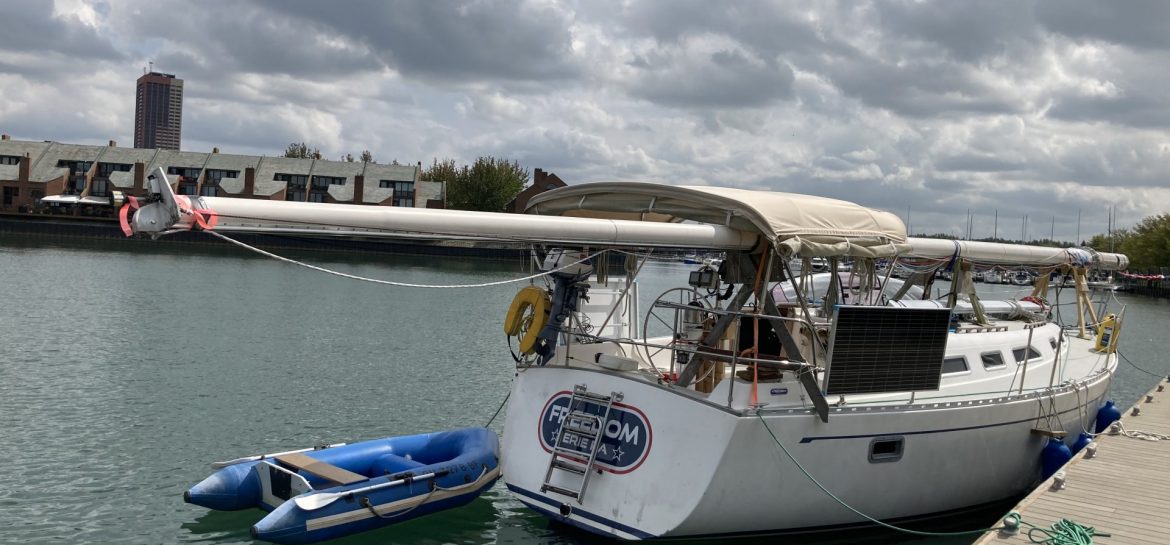 Today was pretty spectacular – we actually SUCCESSFULLY unstepped the mast! We are truly ready to go into the Erie Canal tomorrow. Both Stew and I are exhausted as there was alot of anxiety associated with this part. But the crew at RCR did a really great job and really knew what they were doing. We also had alot of help from another Freedom owner – Bob Allenick. He sent us a very detailed list of all we needed to do. Without that we would have been in the dark.
We arrived in Buffalo yesterday, mid afternoon. The ride was just horrible. We had 4′ rollers and awful swells. Such a disappointment as we had wanted to sail one last time before the mast came down. Lake Erie behaved as it usually does – chop, chop and more chop. We are not sad to say goodbye to this shallow lake!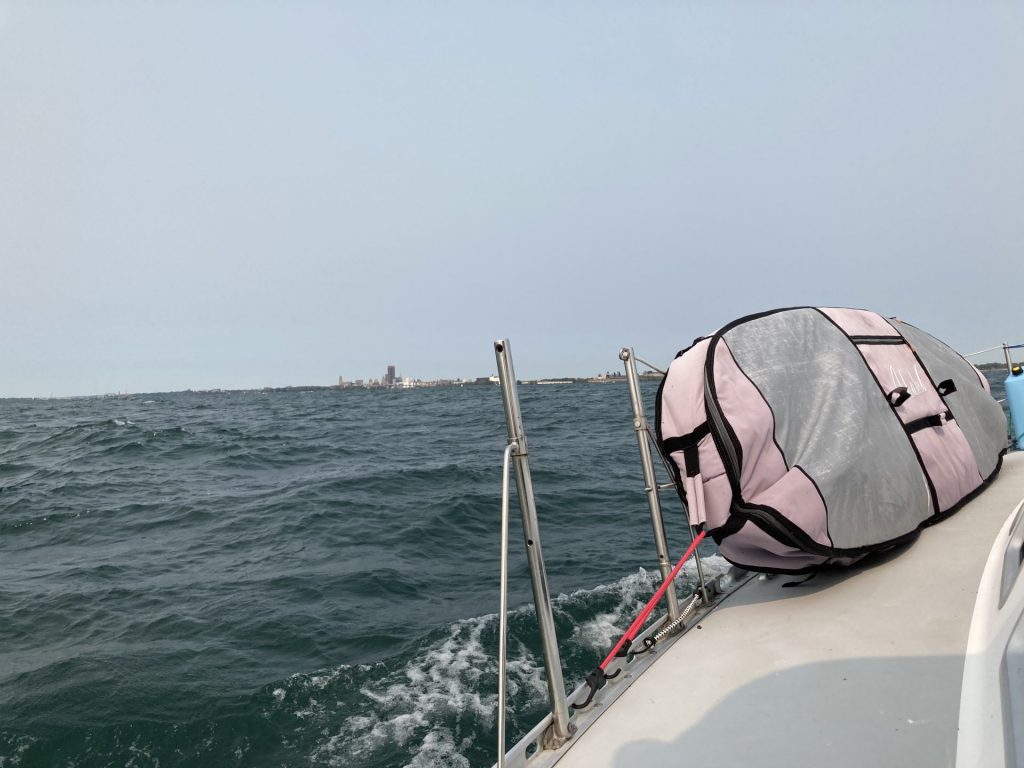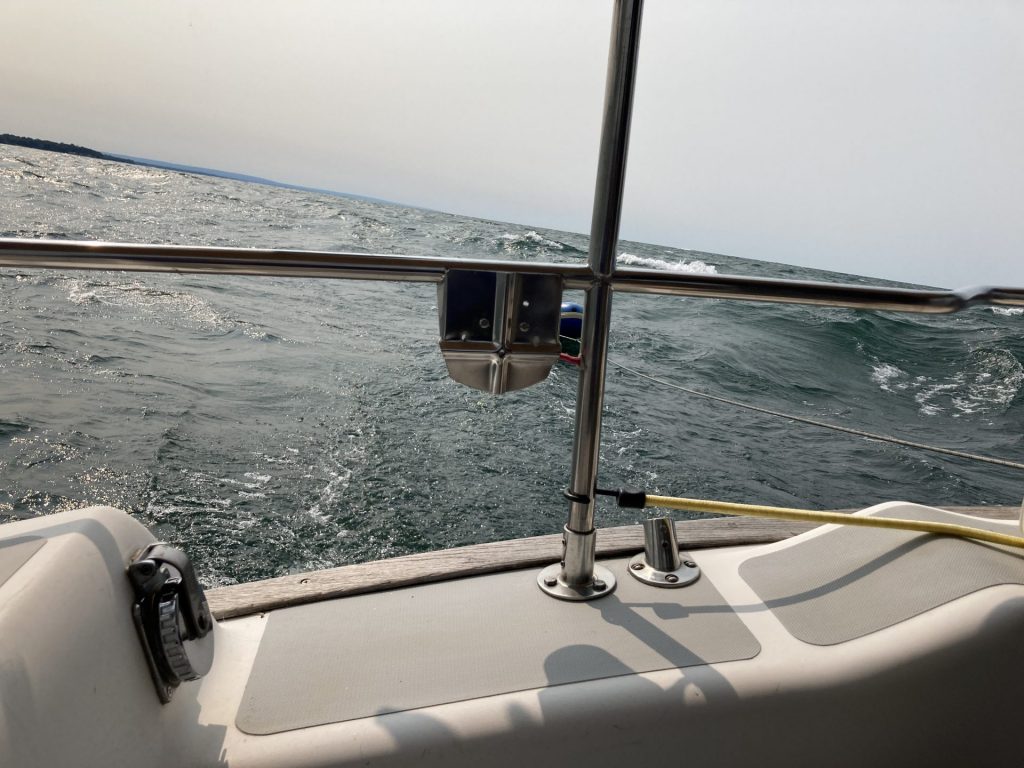 The night was good, actually warmer than we had thought and we rose early to get over to RCR. The crew was ready when we arrived. Within the first hour our mast was down.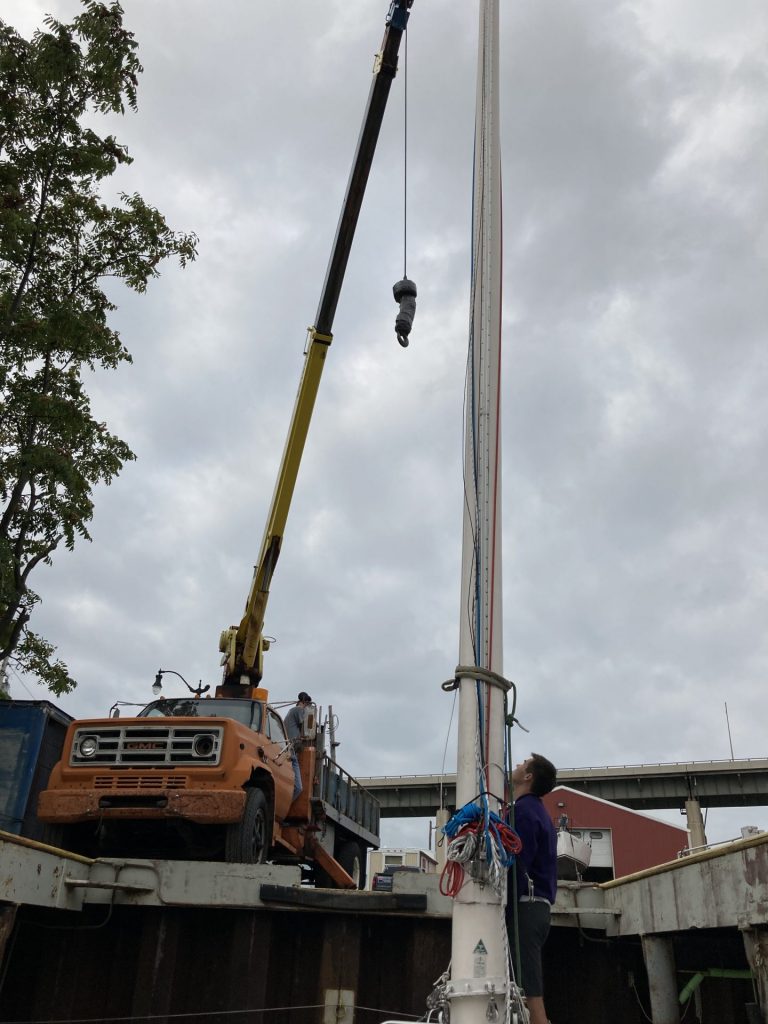 The crew spent the remaining 3 hours building the supports for us to carry our 300 lb , 55′ mast. Stew and I kept busy the entire time with clean up and covering the gapping hole that was now in our deck!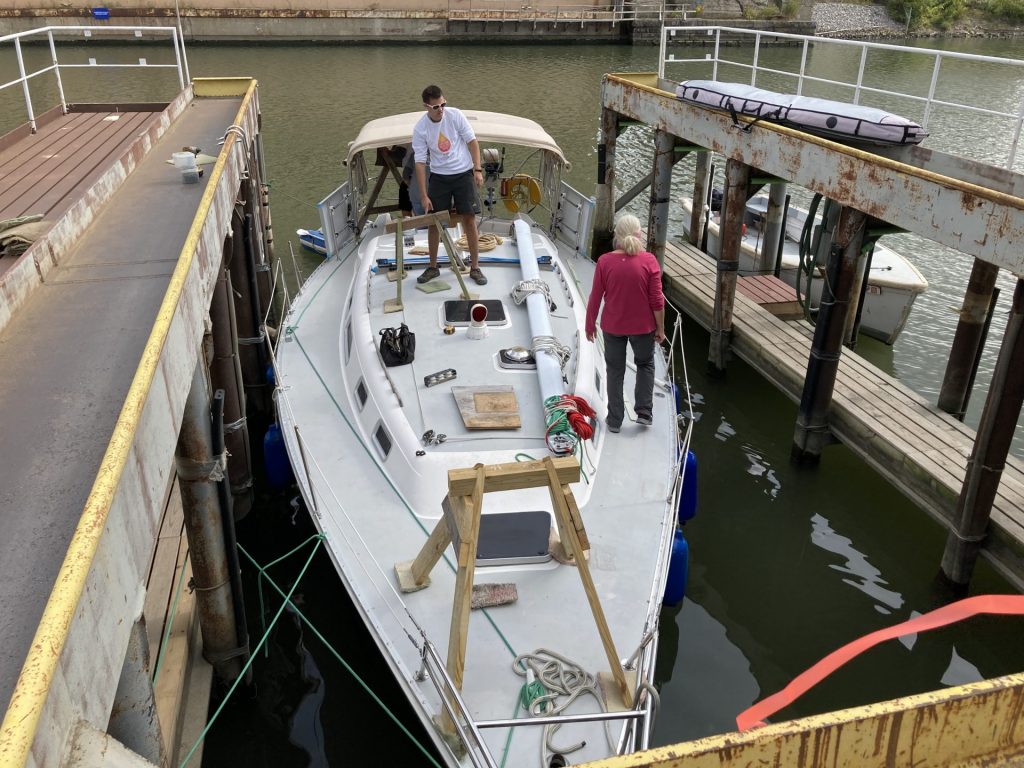 After all the excitement was over we topped up the gas at Erie Basin Marina and headed back to Safe Harbor Marina where we continued to work through the afternoon. Exhausted we showered and hit the bed early.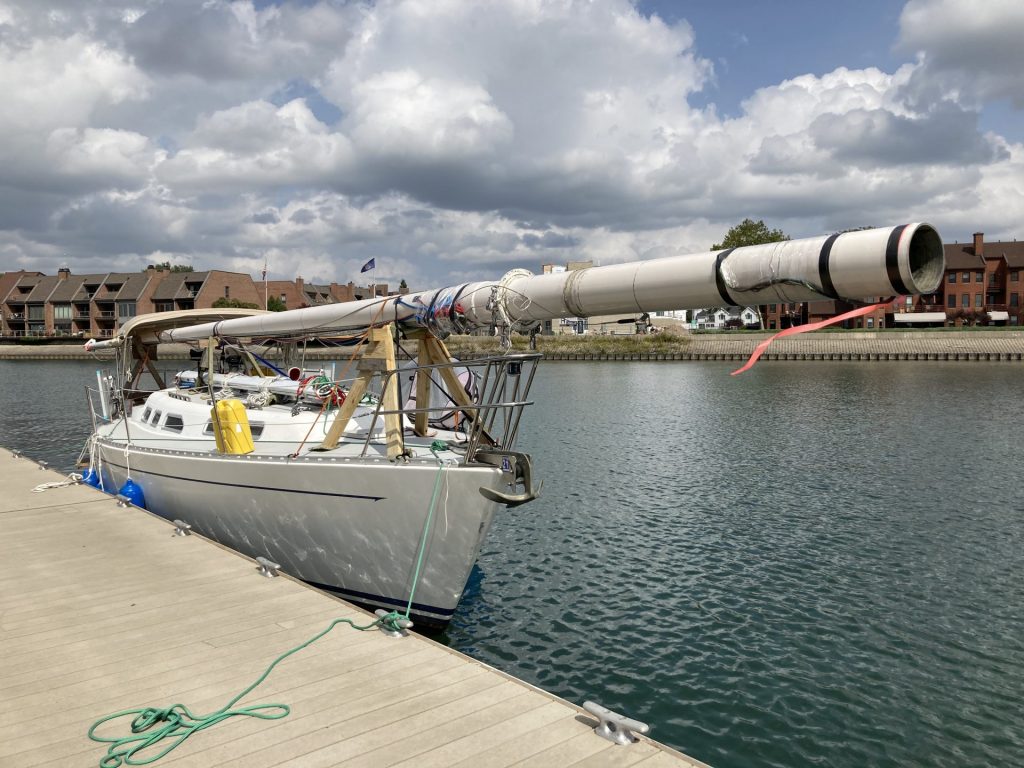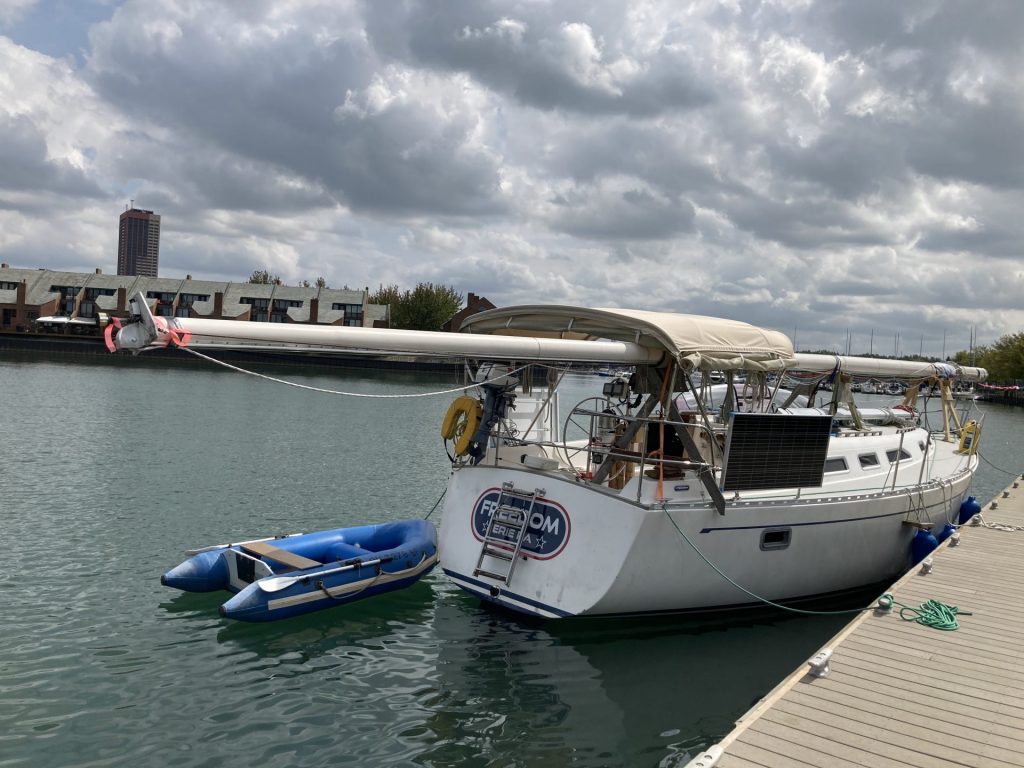 We are ready for the canal!