Moving on to Lantana
Categories
Blog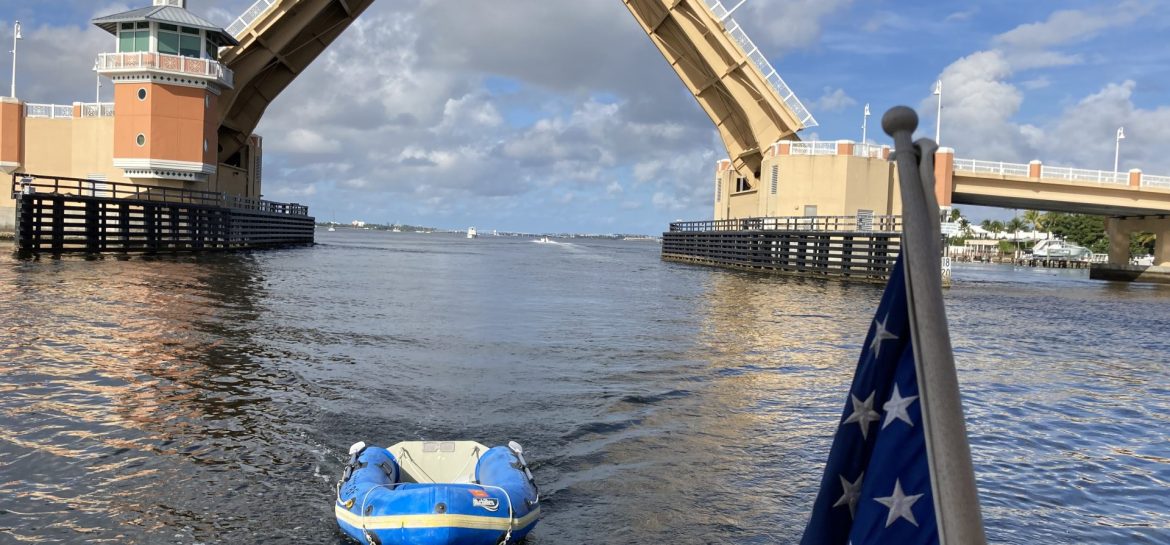 Started day: mile marker 998
Ended day: mile marker 1031
Left Hobe Sound (Friday) around 8 am. Stew's back was still not 100% but he felt he could drive today. We iced it before we left and slathered on the Icy Hot. It turned out to be a more grueling day than we thought as we had 11 low bridges to navigate.
Most of the day was spent calling bridge operators and waiting for openings.  We did grab some fuel and topped up the water along the way. 
The sights were unbelievable with all the mega yachts. There were entire marinas that were ALL mega yachts. I tried to google some to see who they belonged to… we found some, but most were available to charter for like 100K! It was really amazing the money floating around us.
In addition to the boats the houses were beautiful and immense!
We decided to stop at Lantana anchorage area, just south of the Lantana bridge. Several boats were already anchored but we found a spot with 8' under us (we draw 6', which is always an issue!).
The Old Key Lime House restaurant was a dinghy ride away but we were to tired to check it out. But we did get to listen to the music late into the night.