A Cape May Birthday Celebration
Categories
Blog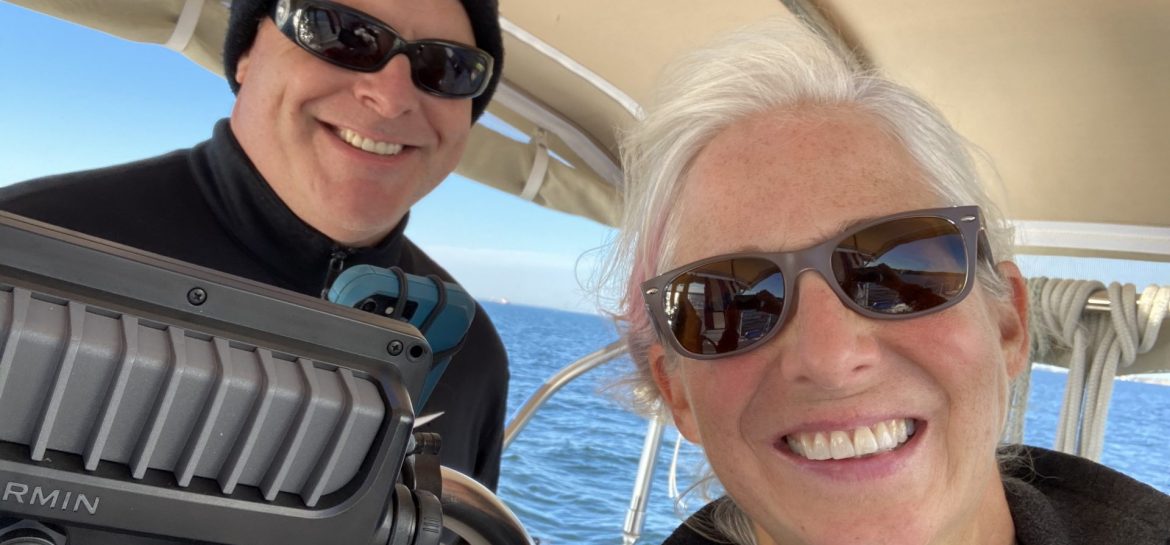 We slept in a bit as we planned to stay today at Atlantic City. Just as we were getting coffee Dave and Diane texted that the wind was favorable for a jump to Cape May and they would be leaving shortly. When we went to bed the wind prediction for today was out of the south, but this changed and now was out of the East.
After some discussion and research Stew and I decided to make the jump as well. We were not excited to be around all these people in Atlantic City and Cape May looked to be more our speed.
So we quickly readied ourselves to take off back out into the ocean.
The wind and waves and chop were much stronger than the day before. We raised our sails as we headed into the channel and we were ready to go by the time we hit the ocean. Right on our heels was the catamaran that was docked across from us. Stew had mentioned to them that the wind prediction had changed and so they must have decided to also make the jump.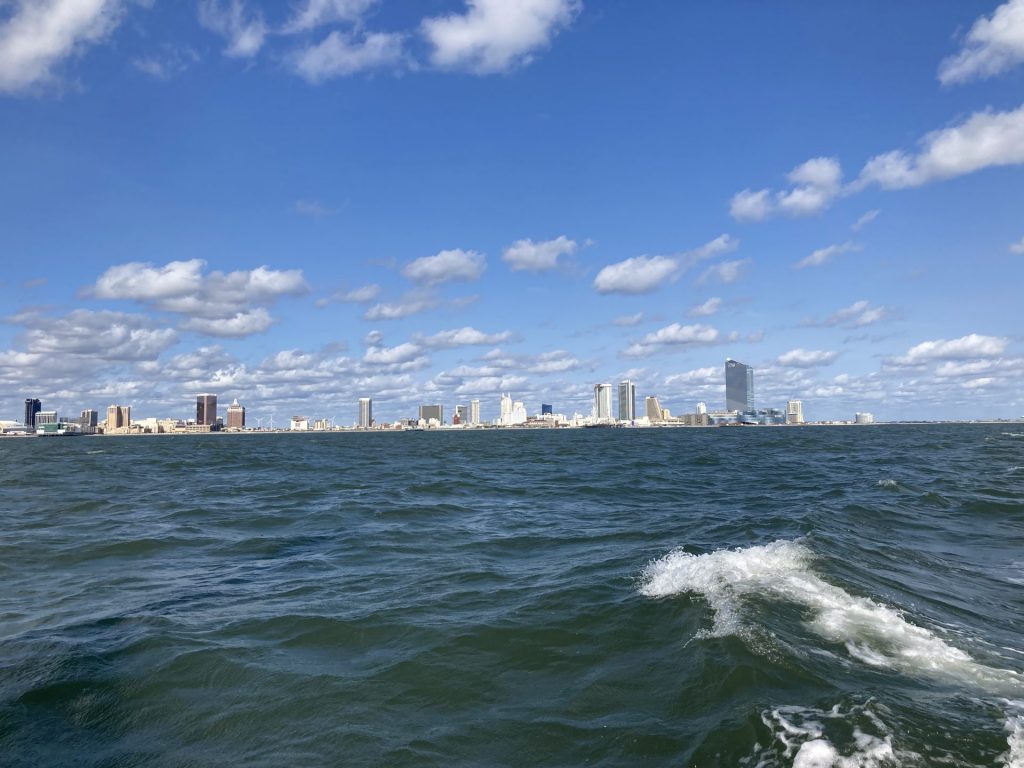 We found out later that 2 other boats left prior to Dave and Diane, so it was this domino effect of one boat noticing the wind change and propagating it down the dock! Pretty funny.
It was 37NM to Cape May and it was rough seas all the way. Not so different from the chop on Lake Erie. To keep the boom in place Stew had to keep focused. Luckily we had all this practice with chop, wind, and waves back home in Erie!
It was far warmer today than yesterday. I actually got drenched right at the start of the trip as waves were breaking over the bow of the boat. Nothing like a salt water bath right at the start of the trip. It dried quickly as the sun was strong in the sky.
No little birdy visited us today – but we did see two dolphin and that was really cool.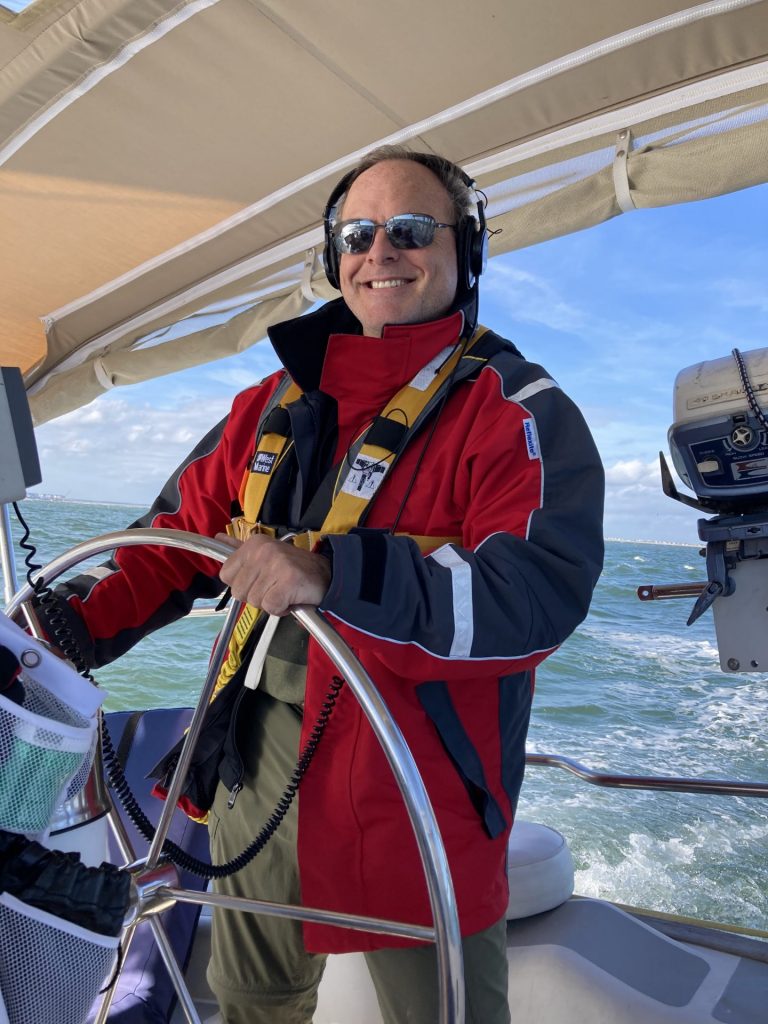 As usual, Dave and Diane were there to meet us at the dock as we came into Utsch Marina in Cape May. We arrived around 5:00. The marina is really quite nice, family owner. They give you a nice little gift bag of wine, maps, soap, tide charts etc when you arrive. The amenities were not luxurious but they were clean and adequate. Best of all the location was just a block from the Lobster House.
After showers we headed to The Lobster House for my birthday dinner. Dave and Diane were nice enough to join us. This was the first that we actually got to sit and visit with them. It was a really wonderful time – food was good and company was even better.
What a great 29th brithday yet again this year!!