On way to Hop-O-Nose
Categories
Blog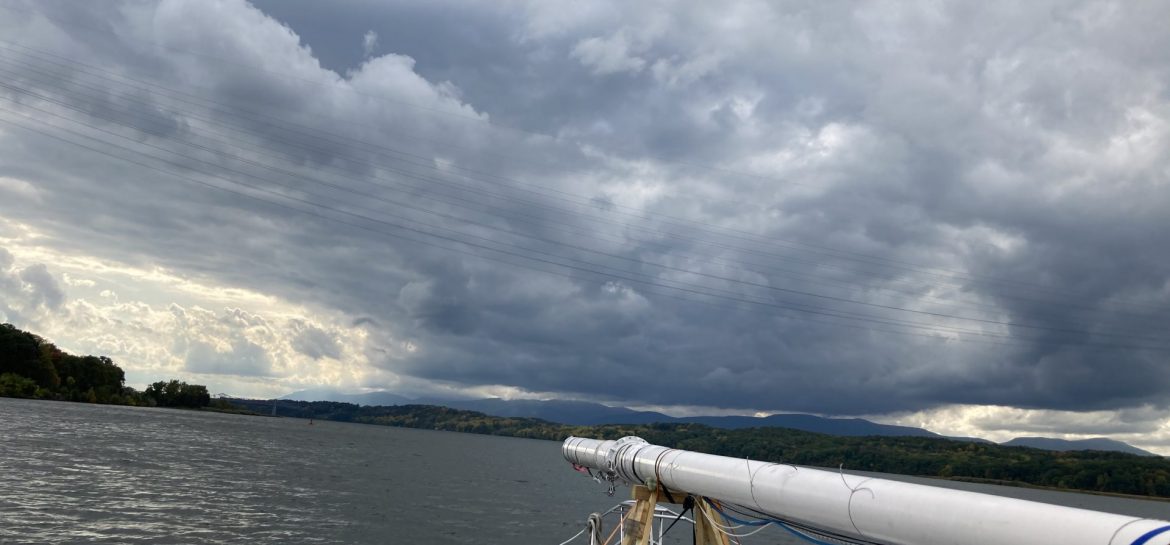 We stayed at the welcome center an extra day to work on the solar panels. Sunday was the farmers market – it was on the area right next to the boat. We loaded up with fresh veggies for the week.
We started the solar panel work about mid-morning. This part of the electrical project was not complete in Erie. We have not really needed the solar power since we are using the engine all day. As we move out of the canal and eventually back into sailing and anchoring – we will need to have this alternative power source.
Unfortunately we did not finish the project. We needed a different part for the articulated arm that would swing the solar panel up to the sky. We did get the lines run for one of the solar panels and connected to the MPPT controller. We were able to test that we CAN harness the sun! That was pretty neat. All in all the work on Sunday was frustrating as we were very hot and tired from our canal journey. Probably should have spent the day relaxing instead.
We left in the morning (Monday) for Hop-o-nose. The Welcome center was pretty empty and quiet.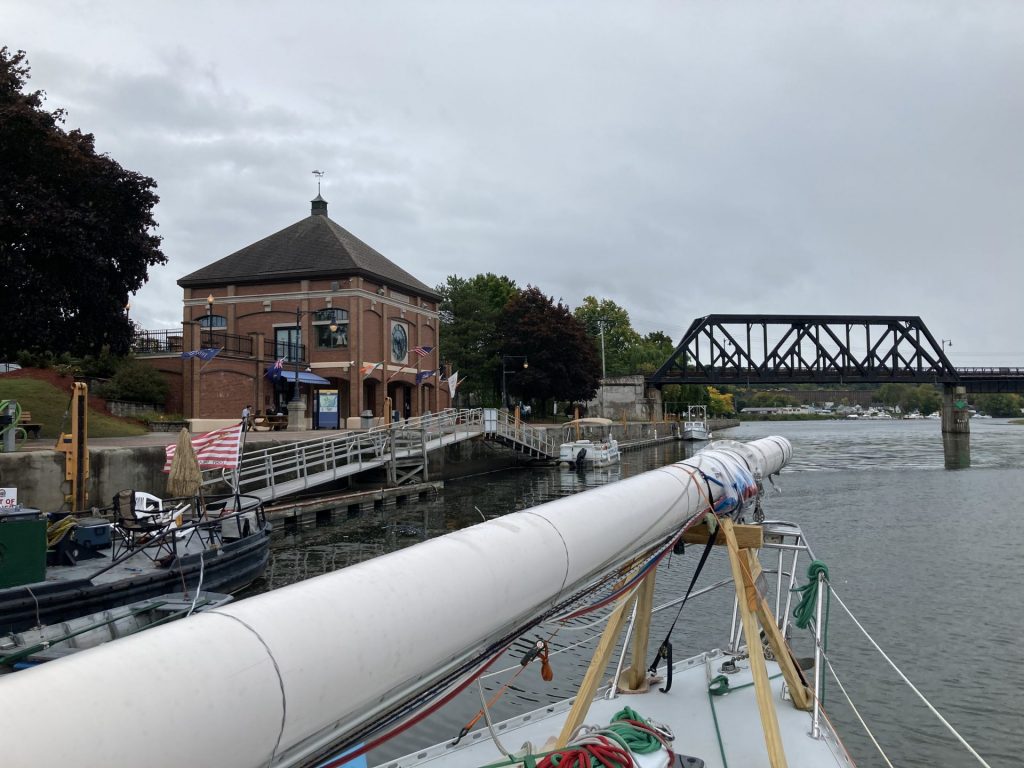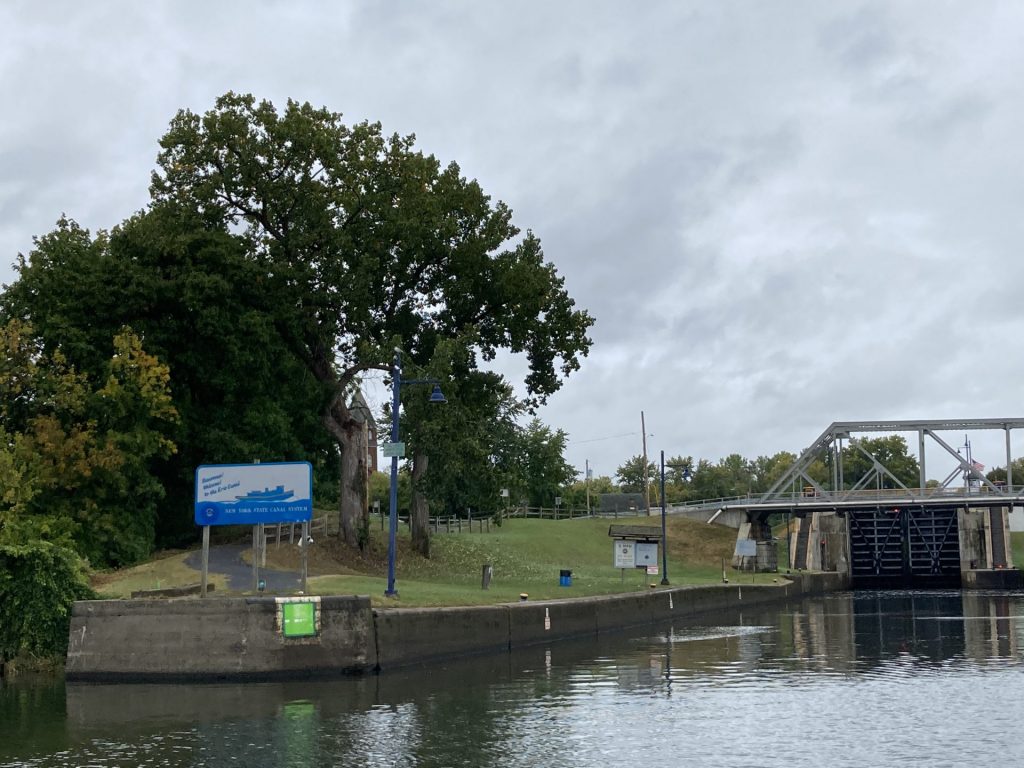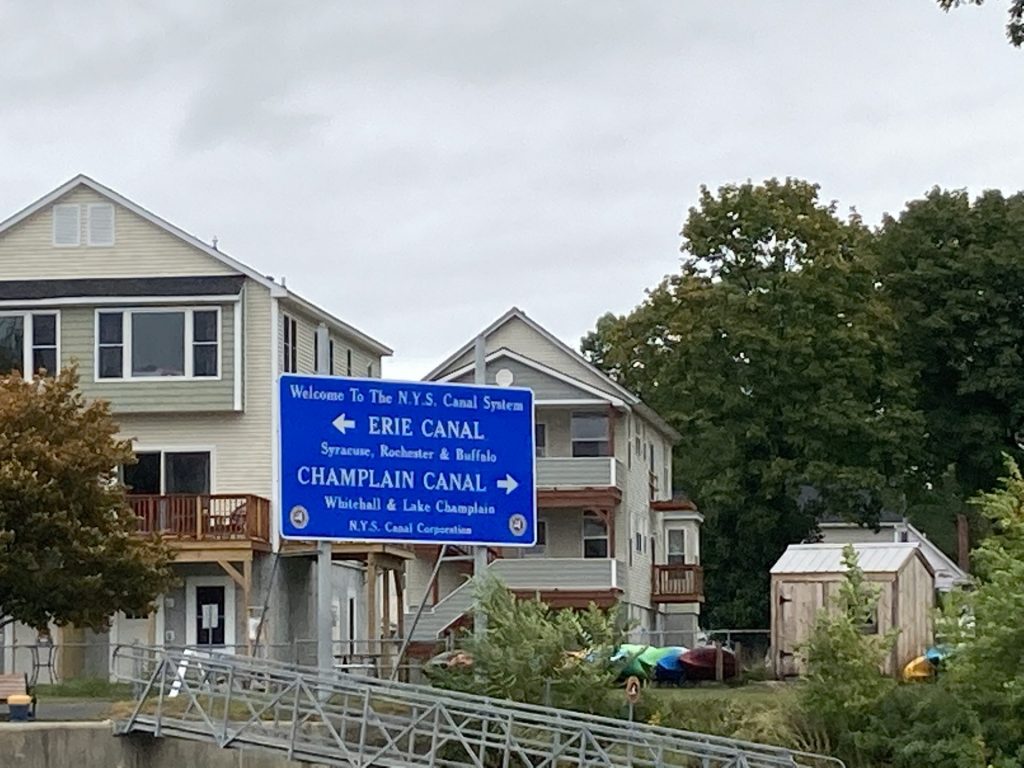 We still had the Troy lock to complete. This would be our last lock for a while. Even though the locks were not nearly as difficult as the Welland canal there is still a sense of anxiety each time to enter a lock. There are so many things that could go wrong.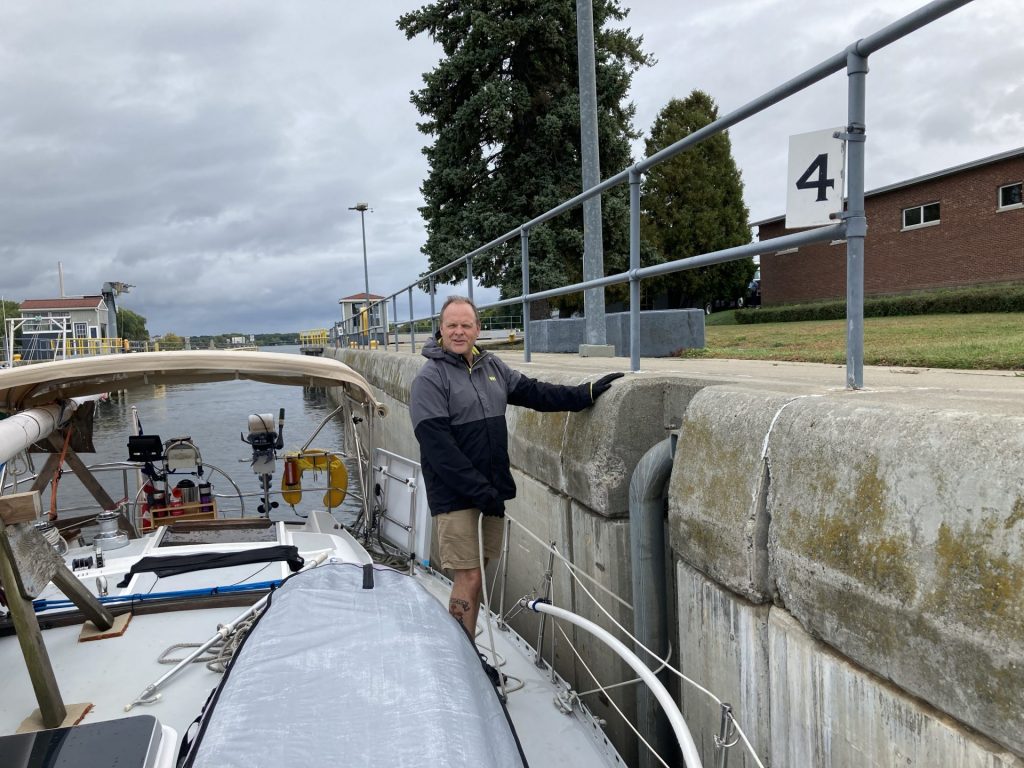 At this point we are on the Hudson River. We were fighting the current and wind the entire way to Catskill. It rained off and on as well. And honestly I am very tired of hearing the motor all the time. Makes it a very noisy ride!!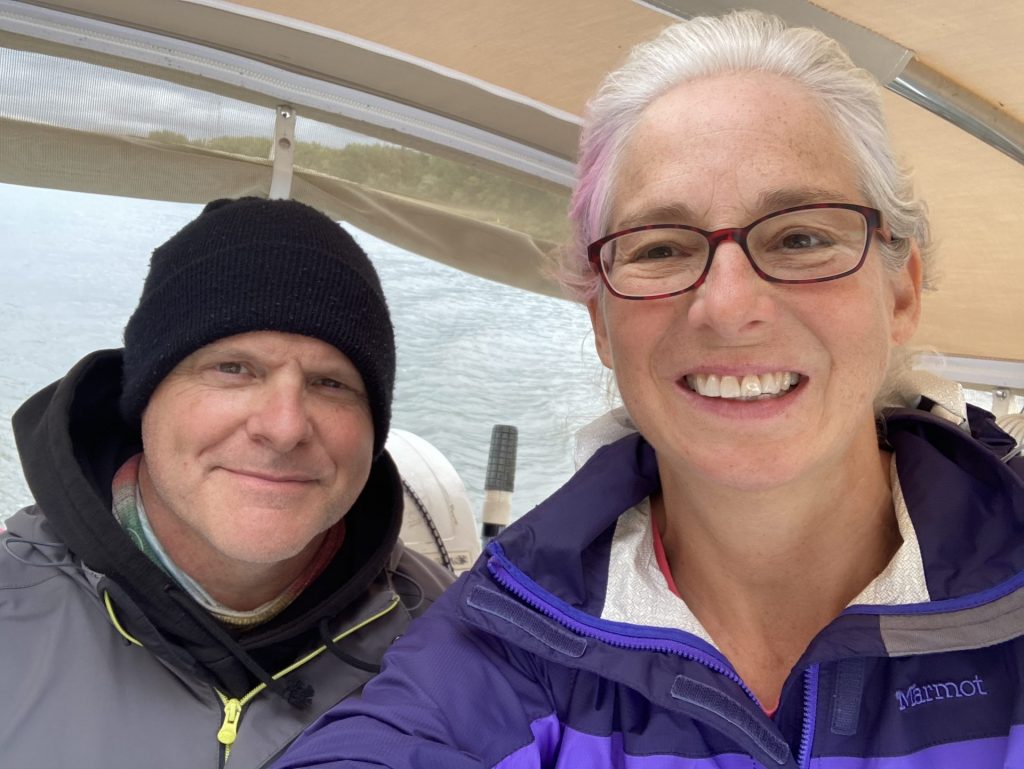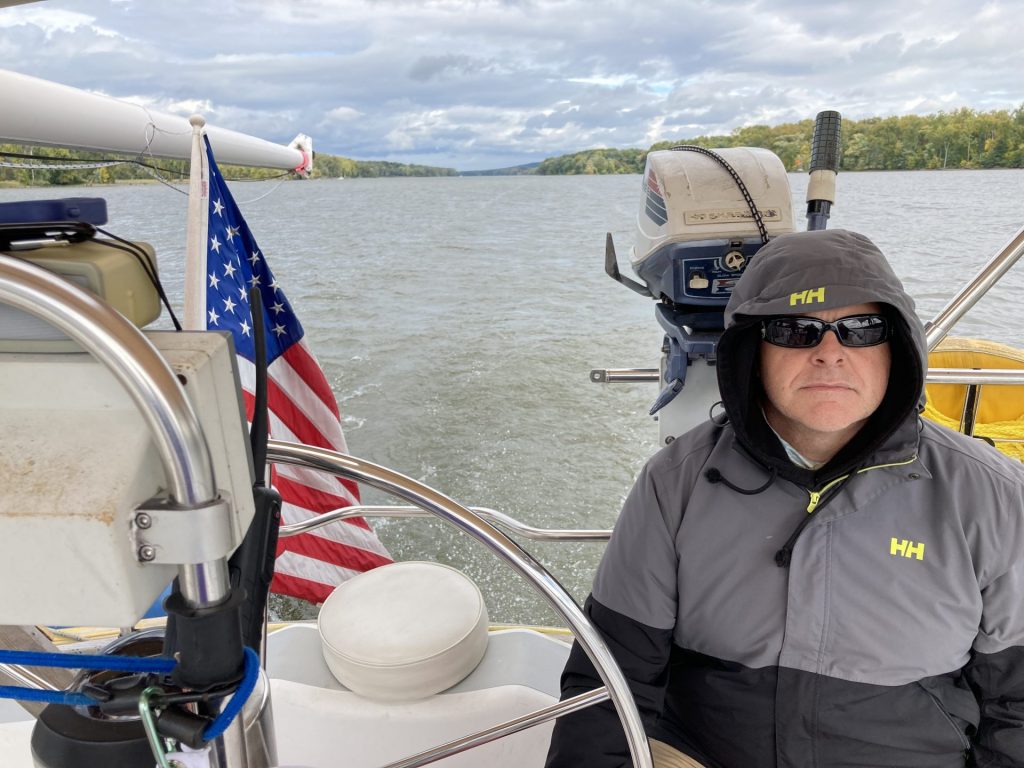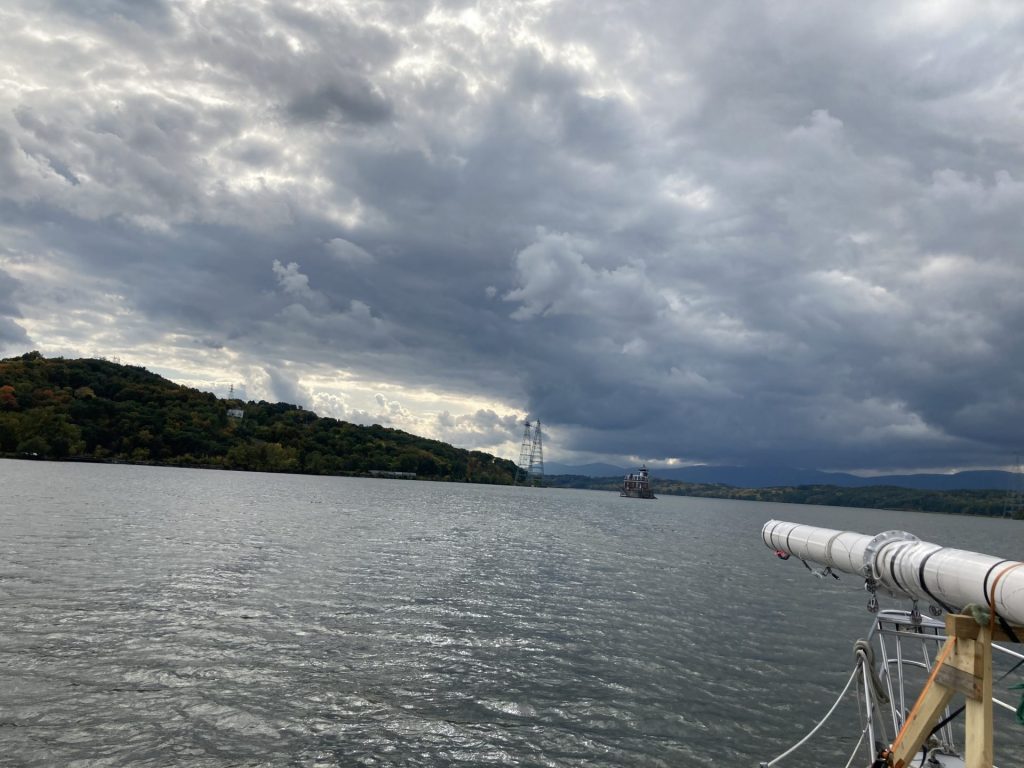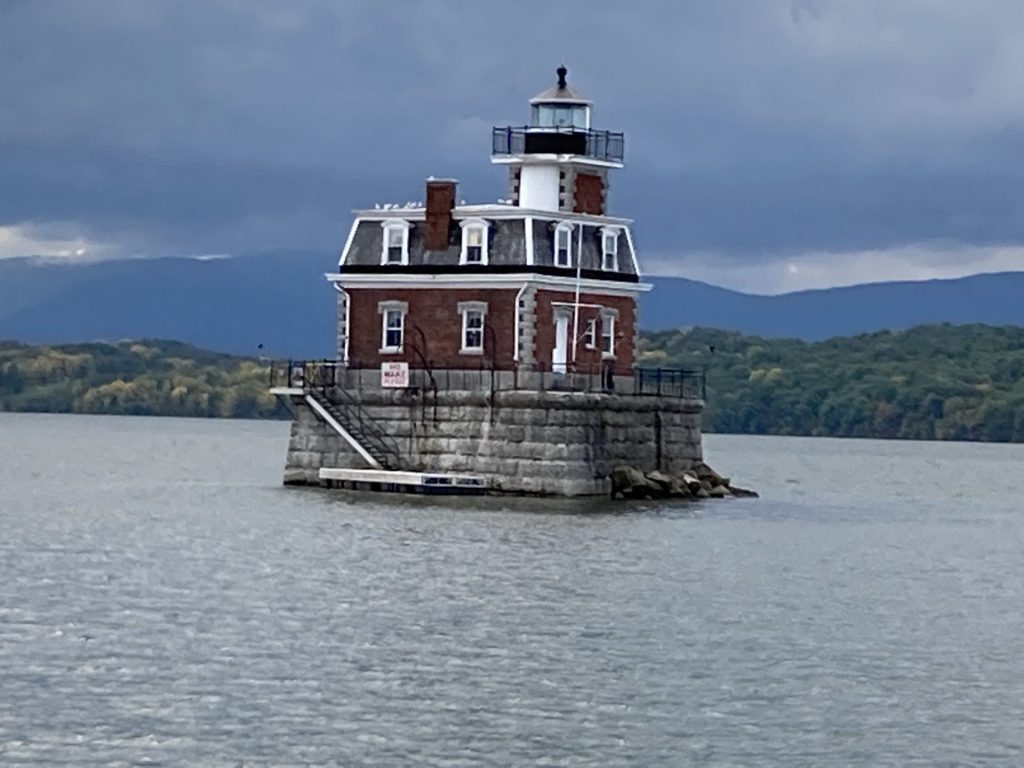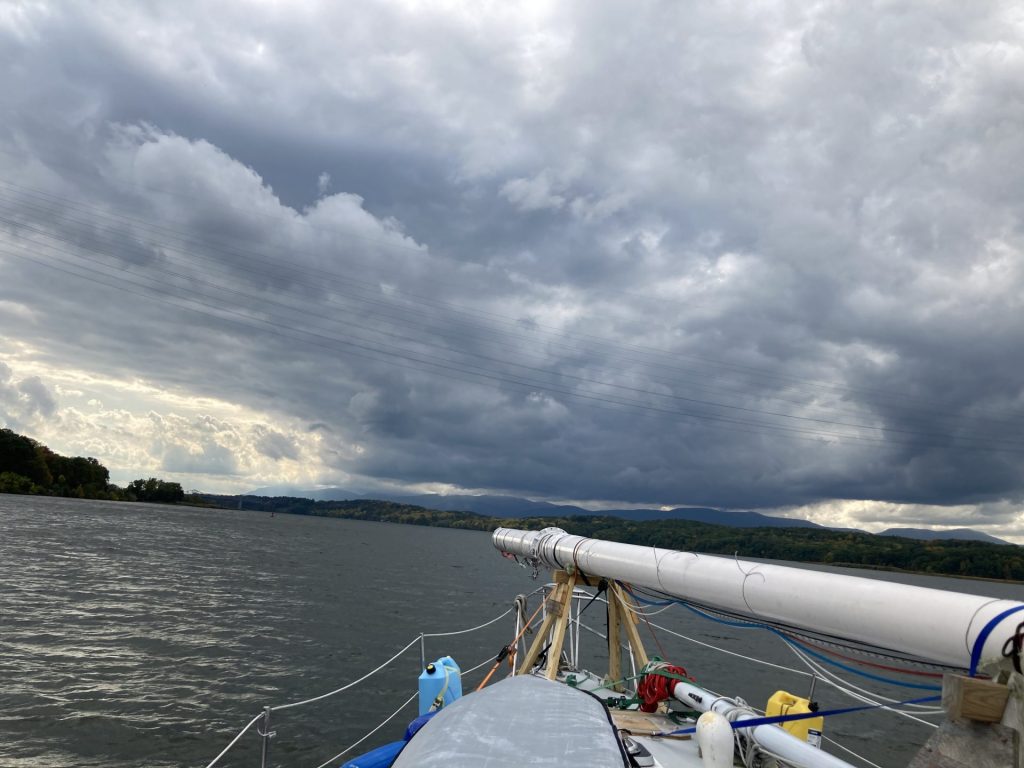 We arrived at Hop-O-Nose in Catskill NY around 4:00. Dave and Diane were just finishing stepping their mast. They looked very tired and I am sure they were ready to call it a day.
We quickly docked and grabbed some packages we had delivered to the marina. We also had packages at the local post office so we grabbed the cart and headed off to the post office about a mile away.
Once the job of gathering all our packages was complete we worked out with the marina staff that we would step the mast tomorrow morning. YAY!! Cannot wait! They will remove it from our boat and put it on the dock for us to work on for about an hour – then up it will go!!