---
Brands We Love
---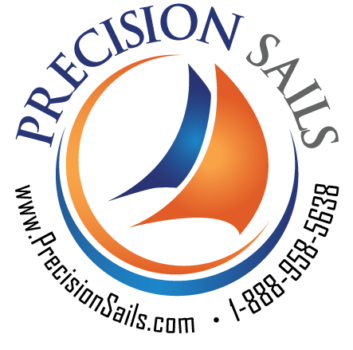 When looking for a new sail maker we couldn't have found a better group to partner with for our ongoing sail replacement project. Precision Sails is based in beautiful Victoria British Columbia Canada where they sail year round in one of the world's most amazing sailing areas. The team at Precision Sails is dedicated to educating and consulting sailors around the world to ensure that all their designs are exceptional and deliver world class performance, shape retention and durability. Today's technology allows Precision Sails to connect with sailors where-ever the winds may take them.Follow the link below and request a quote to get started on your new Precision Sails' custom designed sails!
Request A Quote
Precision Sails Website
---
PredictWind
With the amount of time we spend crossing oceans, getting surprised by bad weather can turn a relaxing passage into a scary one. PredictWind has offered us their service for free for several years now, and we have nothing but good things to say. If you haven't seen it in action, check out our video that we made for our Patreons… just follow the link above! And go give our friends at PredictWind a visit!
PredictWind Website https://www.facebook.com/PredictWind/
---

From 10,000 feet up or 150 feet down, our gear keeps working – and you know we put it through hell haha! Seriously if you're looking for an action cam, a portable night lapse cam, a snorkeling or diving cam…GoPro will fit your lifestyle!